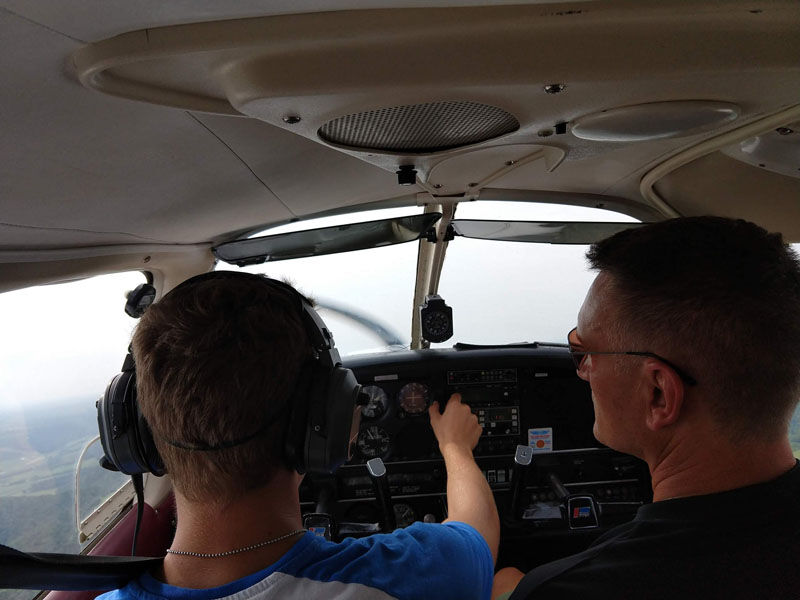 KEARNEY — Ben Wooden isn't afraid of dying, but he is afraid of not living.
The 23-year-old Kearney resident has piloted planes for about six years, and he has jumped out of planes 47 times skydiving.
"I remember the first time I flew a plane," Ben said. "I don't remember much from that flight, other than my sister nearly puking in the back seat because I almost turned us upside down over Minneapolis."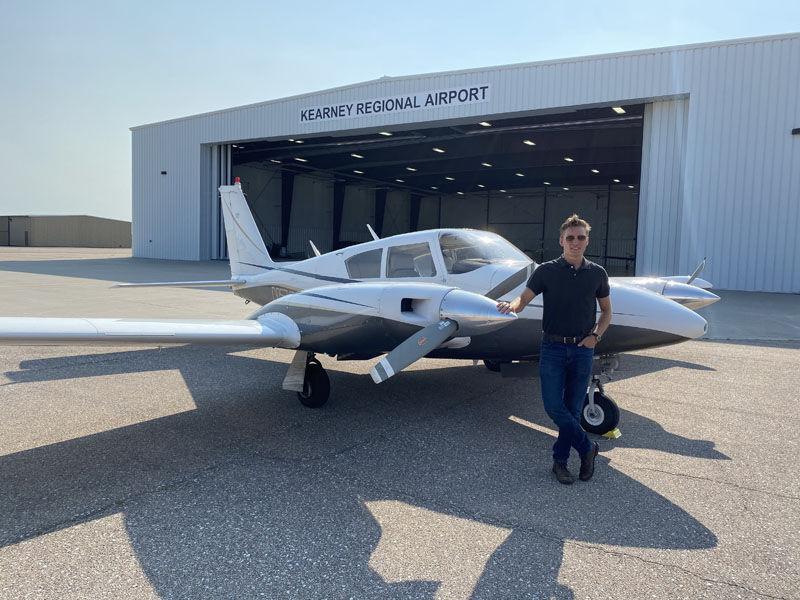 Before moving to Kearney, Ben grew up in Edina, Minnesota, as the second born of five children. His father, Tom Wooden, has flown for Delta Airlines since 1987, and while some families went on road trips, the Woodens took flight across the United States. Through his own travels, Ben has visited places around the world, including Rio, Tokyo, Amsterdam, Australia and places in South Africa.
When it comes to piloting, the apple doesn't fall far from the tree.
"I'd come home from a trip, and I would be home for two days, and I'd call the high school and say, 'Ben, come on out. Release Ben,'" Tom said. "He had a study hall last period, and they'd be like, 'Oh, you're going flying again?' and I'm like 'Yep, we're going flying.' He'd leave school early, come out to the airport and we'd go fly."
As his instructor, Tom helped Ben earn his private pilot's license.
After graduating high school, Ben wanted to enroll at an aviation school, but decided against it after his father suggested he have a back-up plan.
Instead, he majored in composition engineering at Winona State University.
While in college, he discovered a new way to curb his hunger for flight when he went tandem skydiving for the first time.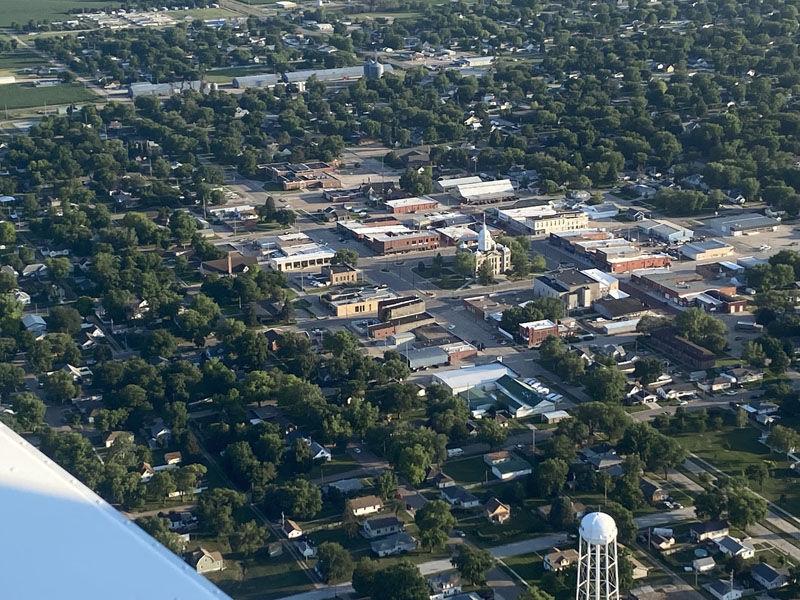 At the time, Ben had his commercial certificate and complex aircraft endorsement, thanks to his Red Baron Flyers chief instructor and safety officer, Ed Chapman.
"I have been a pilot for 53 years and I've seen 1,500 pilots and Ben is easily in the top five," Chapman said. "I have fingers and toes crossed that his talents get him to an airline position because he is very, very talented."
The former fighter pilot in Vietnam said he would tell pilots to fly "as if the Queen of England was in the back seat," and Ben took that advice to heart.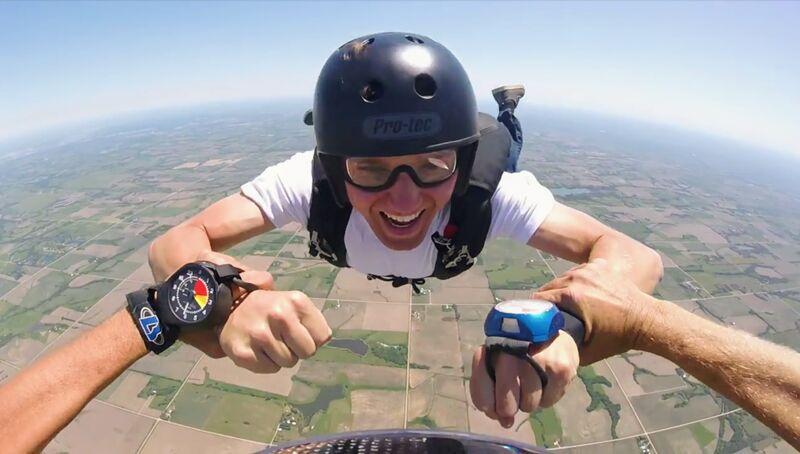 Ben continued to fly smoothly when he got a job as a skydive pilot at Chippewa Falls, Wisconsin, during the weekends. It was about a 90-minute drive to work for Ben to log more hours.
It wasn't long before Ben gained his solo skydiving license.
"After dropping 1,500 different people out of airplanes and watching them get to skydive, I figured it looks pretty fun, and I should learn how to do it for myself," Ben said.
The instructors were happy to teach Ben, including Mary Bauer, who has hit many milestones in the United States Parachute Association as one of the top women in the country to jump out of an airplane more than 19,700 times.
"He was a quick study, safe, confident and extremely athletic, so the jumping part came natural," said Bauer, who is also the treasurer of the Skydive Wissota Club. "His parents have taught him well, and he literally grew up in an airplane. It was very evident if you flew with him."
Throughout many of his flight experiences, Ben looked to his father for inspiration.
"For Father's Day a couple of summers ago, he said, 'Dad, I got you this. We're going to go up for Father's Day and I'm going to kick you out of my airplane," Tom laughed. "So I had to go up in his airplane and jump out with a guy in tandem. It was my first time skydiving."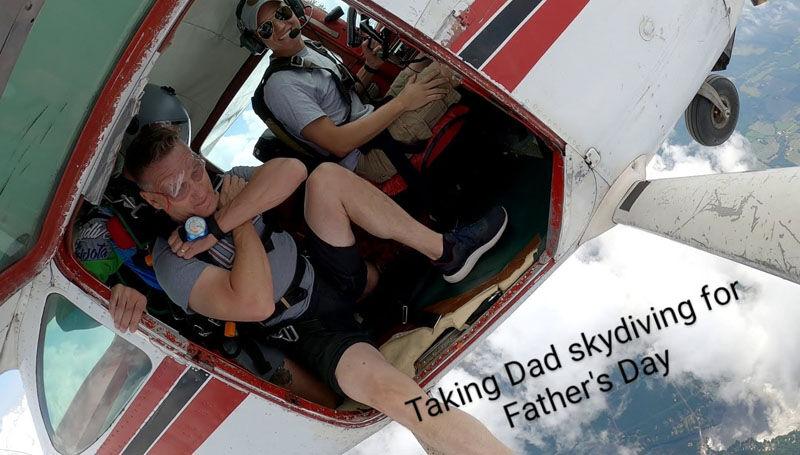 Ben was thankful for his father's advice to find a back-up plan, using 9/11 as an example of a time when the airline business was hit hard.
"I was like 'OK, Dad, I'll go major in engineering. I'll never have to use that,'" Ben said. "And then boom. Right when I graduated, COVID global pandemic. No jobs for pilots."
The pandemic had grounded Ben's plans for piloting, but only temporarily.
After graduating Winona State, Ben bought a 1965 Piper Twin Comanche plane, and then moved to Nebraska where he started working at Royal Engineered Composites in Minden.
There, he helps the company produce carbon fiber parts for airplanes, helicopters, spacecraft and missiles. Even though he is grateful for his day job, he uses the money to fuel his passion for flying.
His Comanche hardly has a chance to collect any dust.
Pilots need 1,500 hours of flight experience to be considered for regional airlines. He rents a spot in a group hangar at the Kearney Regional Airport for his Comanche, and he flew skydivers for a company in Holdrege before it moved to Crete.
On occasion, he treats friends to plane rides over Holdrege, Minden and the Kearney area.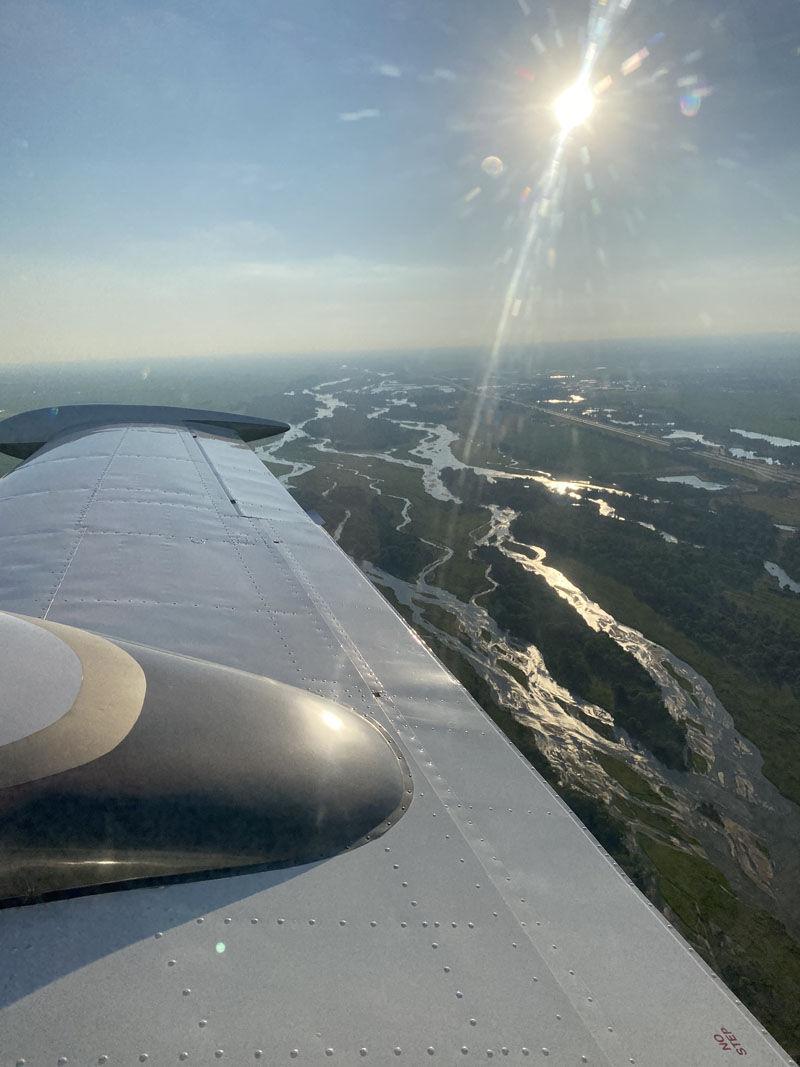 "Most people think it's the coolest thing ever, especially little kids," Ben said. "I love taking little kids for their first airplane ride ever, and they're just like amazed and a little nervous, and they have a ton of fun."
However, Ben is not numb to the dangers of flying.
He feels fear when his engine makes noises or thunderstorms line the horizon. He said he's even almost collided with flocks of cranes in March "because there's a million of them in Nebraska."
The "fear of crashing" as Ben puts it, does not steer him away from doing what he loves.
"It's my favorite place on earth I would say, even though it's kind of not true because it's not on earth," Ben said.
Ben said he might sell his plane when he gets serious about his job search, but until then, he will let his dreams take flight.
"Long-term, I'd like to work for Delta Airlines probably," Ben said. "I think it would be cool to fly a trip with my dad with him as the captain and me as the first officer flying together."
Until then, Ben keeps his hopes high and flies for enjoyment. Before taking off, he checks in with passengers and goes through an extensive checklist. Also on the checklist is a Bible verse written in the previous owner's handwriting.
Ben always reads it aloud to ensure a safe journey.
"But those who hope in the Lord will renew their strength. They will soar on wings like eagles. They will run and not grow weary. They will walk and not be faint" (Isaiah 40:31).