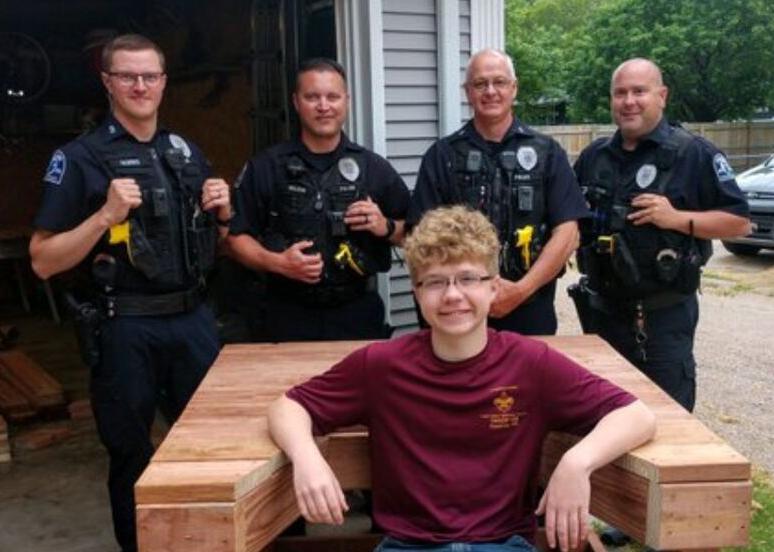 KEARNEY — Drew Worm has always wanted to be a police officer.
So when he needed an idea for his Eagle Scout project he didn't have to look far.
"I chose the police department because I've always wanted to be a cop, ever since I was in second grade," he said. "And I wanted my project to be a thank you to officers for serving the community."
Drew and Troop 158 assistant scoutmaster Pat McLaughlin met with Kearney Police Department administrators to see what was on the officers' wish list.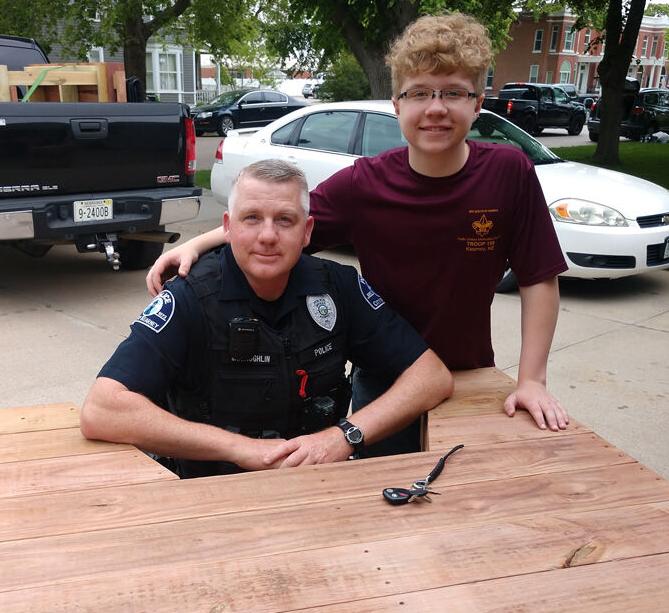 Chief Bryan Waugh and firearms instructors said the department needed shooting platforms and areas for officers to train at the city of Kearney shooting range, which the city acquired two years ago from Fort Kearny Shooting Sports Association at 115th Road and Poole Avenue northeast of Kearney.
Drew researched the projects and met with Waugh and the instructors to get their specifications. In January he went to work making three wooden rifle stand benches, a wooden, portable waist-high workbench and 16 aluminum and plastic yardage markers.
Drew raised all the money needed for his project, and the wood was donated. Any money leftover from his project Drew wants to donate to Shield 616, a group that provides rifle-rated armor to police officers.
Drew worked on the project for six months, and Wednesday night presented his project to Waugh and the department at the range.
McLaughlin, who is also a KPD officer and school resource officer at Kearney High School where Drew will be a junior, said there are two rifle benches at the range, but more were needed. Drew also made the benches for right- and left-handed shooters.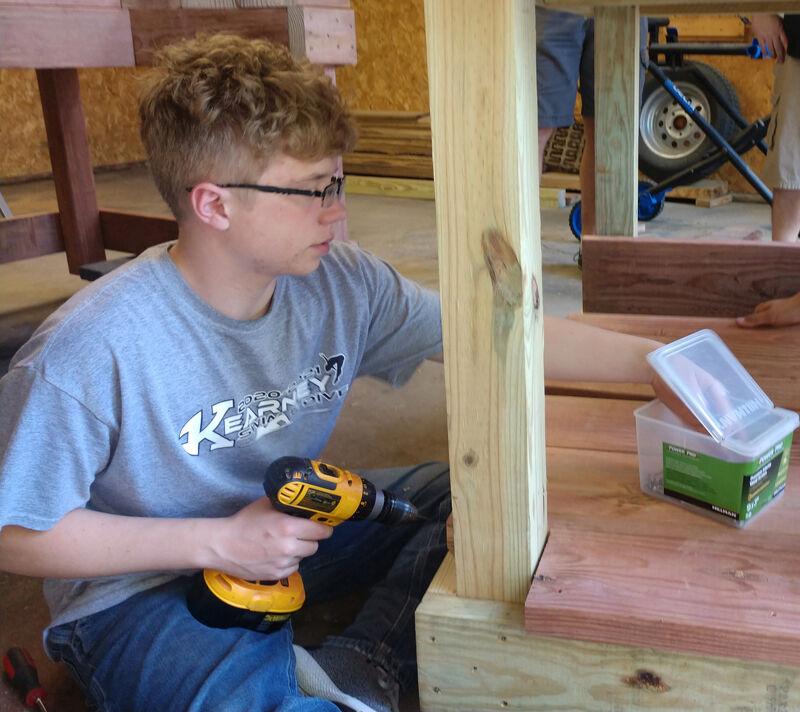 "I think the project turned out really good. He had a great group of boys and adults helping him out. This stuff will be around for a long time," McLaughlin said.
Waugh said the stand, benches and yard markers will directly affect officers' training.
"I love it because this is handmade and will be sustainable for a long time. It's something members of our department, the Buffalo County Sheriff's Office and other officers that come out to use our facility will see and benefit from."
Drew started Cub Scouts when he was in first grade, and later earned his Arrow of Light badge. He has held several leadership positions with Troop 158 during the years. He attended the National Youth Leadership Training, and has earned numerous badges, including the 100 Degrees of Frost.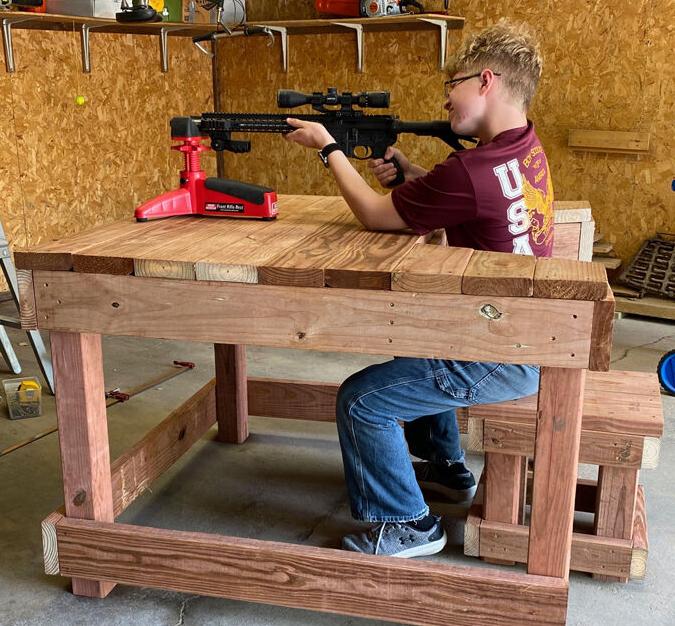 Based on Boy Scouts of America information, the Frost award is presented to the scout who earns 100 or more below-freezing points annually between Oct. 1 and May 30. One point is awarded for each degree below freezing recorded during a campout.
Drew plans to study criminal justice at the University of Nebraska-Lincoln, and eventually would like to work for the FBI.