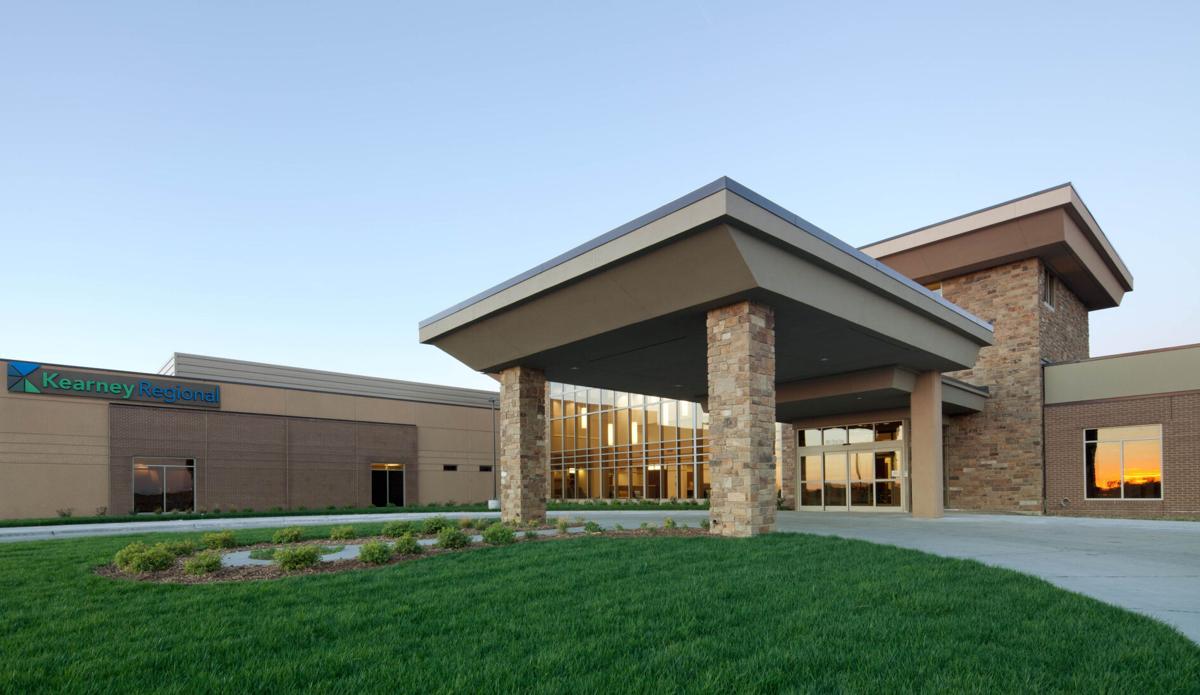 KEARNEY — Kearney Regional Medical Center and Bryan Health in Lincoln soon could become partners.
Physicians and administrators from the two health care institutions are exploring a potential partnership and operating model, according to Bill Calhoun, CEO of KRMC.
KRMC's name would not change, but it will be branded as a Bryan Health system entity if the plan comes to fruition.
Under the plan, KRMC's 850 employees would become Bryan Health employees. No job loss is anticipated; in fact, as services are expanded, it could result in additional jobs at KRMC, Calhoun said.
Since opening in May 2014, KRMC, located at 804 22nd Ave., has experienced phenomenal growth that has outpaced what was initially expected, Calhoun said. It opened with 22 beds and now has 93. Its maternity unit opened in 2017. Four busy modular units sit adjacent to the hospital. It adjoins Platte Valley Medical Center.
"Partnering with a Nebraska-based health system like Bryan Health will allow KRMC access to a more extensive network of resources while still maintaining its physician-led operating model," Calhoun said.
He said KRMC patients have been transferred to Bryan Medical Center for care that requires highly specialized equipment and expertise. Also, the KRMC medical staff has many relationships with physicians there.
"Bryan's operational and acute care capabilities, along with its track record of shared governance and decision-making with physicians, makes them potentially a perfect partner as we look to enhance our services," he added.
Bryan Health treats patients from every Nebraska county, along with parts of South Dakota, Kansas, Iowa and Missouri. A central Nebraska presence would expand those services.
Russ Gronewold, CEO of Bryan Health, said the proposal has "key aspects critical for Bryan Health. We are learning that there is a cultural fit and an opportunity to complement the excellent physician-led care provided at Kearney Regional Medical Center with additional specialty services."
He added that the partnership would create jobs and keep financial resources in the central Nebraska and Kearney region.
Bryan Health was launched in 1997 as a merger of Lincoln Bryan Memorial Hospital and Lincoln General Hospital, which both opened in 1926. The Nebraska-owned and -operated health system aims to advance good health through collaboration with physicians and communities. This fits with the history, heritage and ambition of KRMC.
KRMC opened in May 2014 as one of the first physician-led and operated medical centers in Nebraska. It has become a market leader for outpatient surgery, cardiology, orthopedics and maternity care. KRMC will be a geographic and professional complement to Bryan Health, Calhoun said.
Calhoun said the shared governance model being considered would include a Kearney-based Governing Body and Physician Leadership Board that would ensure continued community input and control over the future growth of KRMC, which has grown tremendously in its first seven years.
Bryan Health operates an acute-care hospital, several outpatient clinics, a physician network, a heart institute and a College of Health Sciences, which was formerly known as the Bryan School of Nursing. Its Lincoln facilities employ 5,518 people.
Other wholly owned entities of Bryan Health are Bryan Medical Center, Crete Area Medical Center, Merrick Medical Center, Bryan Heart, Bryan Foundation, Bryan Physician Network, Bryan Health Connect, Bryan Enterprises and Bryan Telemedicine. Bryan Health is also an investor in Grand Island Regional Medical Center, which opened in 2020.