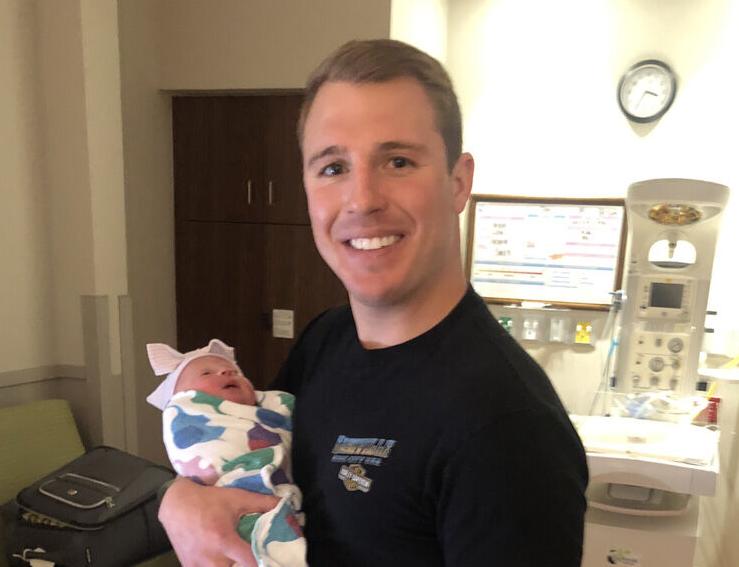 KEARNEY — Becoming a new parent presents challenges. It has even more challenges when you're a medical professional during a pandemic.
Jarek Patterson knows that all too well. He became a first-time father in February 2020 when his daughter Norah was born, one month before COVID-19 hit.
Patterson, 31, is the progressive care unit manager at Kearney Regional Medical Center, and although he never quarantined from his family, he along with numerous other medical professionals were forced to take extra precautions to protect their families when they went home.
Patterson, a 2008 Kearney High School graduate, was nominated as a Health Care Hero by his parents Mike and Ann Patterson for working extra hours, the days he spent away from his young family during the pandemic, and the extra safety precautions he took.
Patterson graduated from the University of Nebraska at Kearney and the University of Nebraska Medical Center. He began his career in the progressive care unit at CHI Health Good Samaritan and later worked in the intensive care unit. He started at PCU at KRMC in 2018.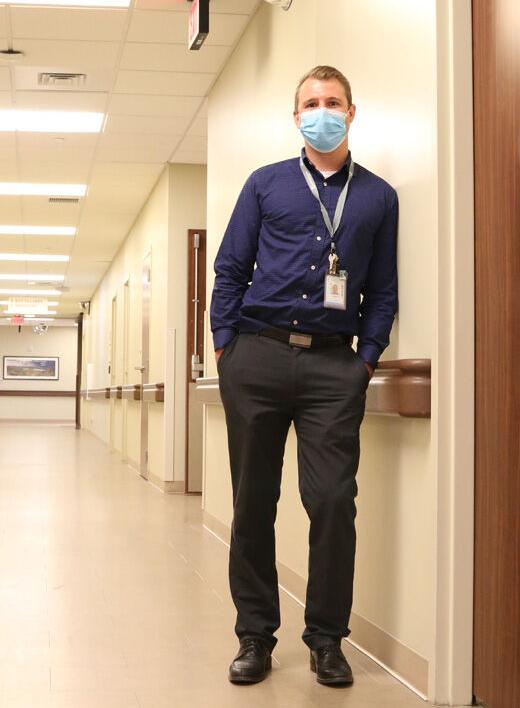 As the PCU manager at KRMC Patterson oversees and schedules a staff of 66 in the 33-bed unit, tracks patient quality of care and satisfaction, and fills in on the unit when necessary.
Although COVID-19 spread across the country and Nebraska in spring 2020, it wasn't until summer that KRMC started seeing an influx of patients. During the pandemic a portion of PCU was used for COVID-19 patients, and in addition to his regular responsibilities Patterson was in charge of keeping up with the ever-changing Centers for Disease Control and Prevention guidelines.
In July, he left his office and started working side by side with other nurses tending to patients, something Patterson said he missed a little being in his managerial role.
By fall, KRMC was overrun with COVID-19 patients, and from July to November, Patterson worked double duty as not only as a manager, but a nurse.
"That's when it got difficult," he said of juggling his schedule.
Although a few PCU staff members were exposed or tested positive for COVID-19, no one quit their jobs.
"The staff were great. Everyone went through hell," Patterson said.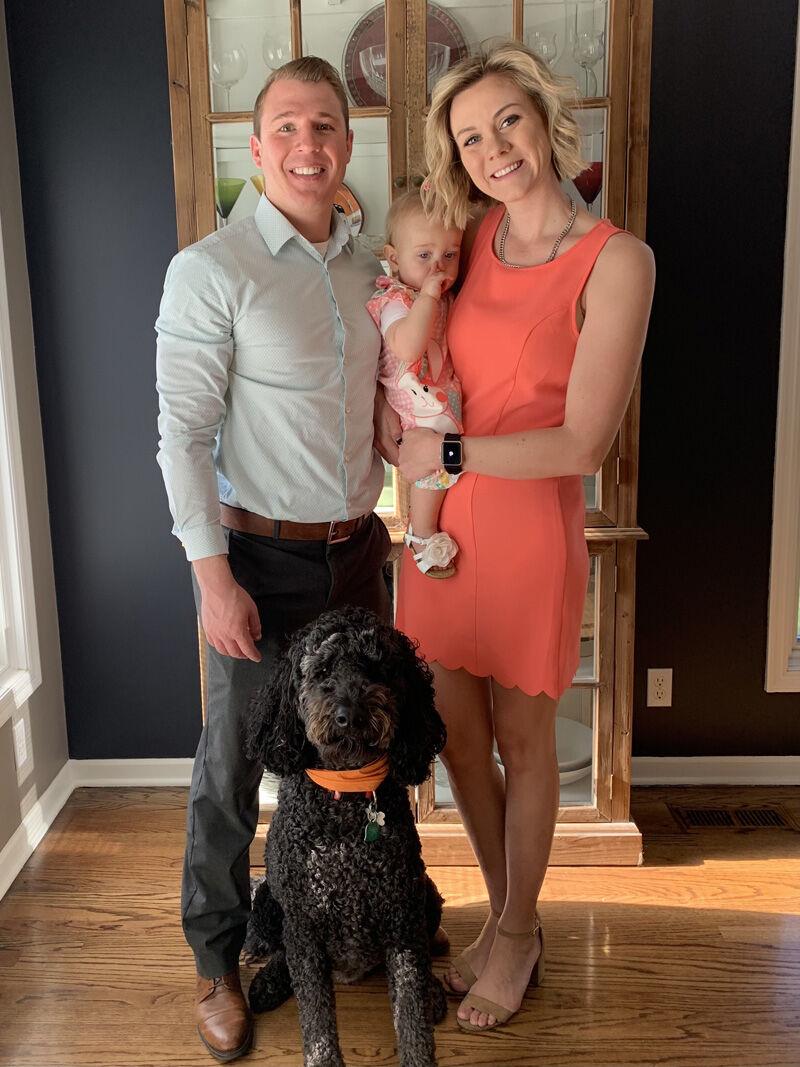 Like many health care professionals during the pandemic, Patterson developed a ritual when he got home from work. He took off his clothes in the garage and showered in the basement before interacting with Norah and his wife Demi. All to often, though, Norah would already be in bed when he got home, or still asleep when he left in the mornings for work. "Those were long days when I didn't get to see her," he said.
Although Mike and Ann Patterson live in Kearney, for safety reasons Patterson and his family chose to quarantine from them and extended family.
In January, KRMC got some staffing relief when traveling nurses arrived in Kearney, and Patterson was able to go back to his managerial duties.
Through it all Patterson said COVID-19 taught him time and stress management.
"In hindsight it was all worth it. As much of a stressful situation as it was for us, those patients needed us and that's what we're here for," he said.