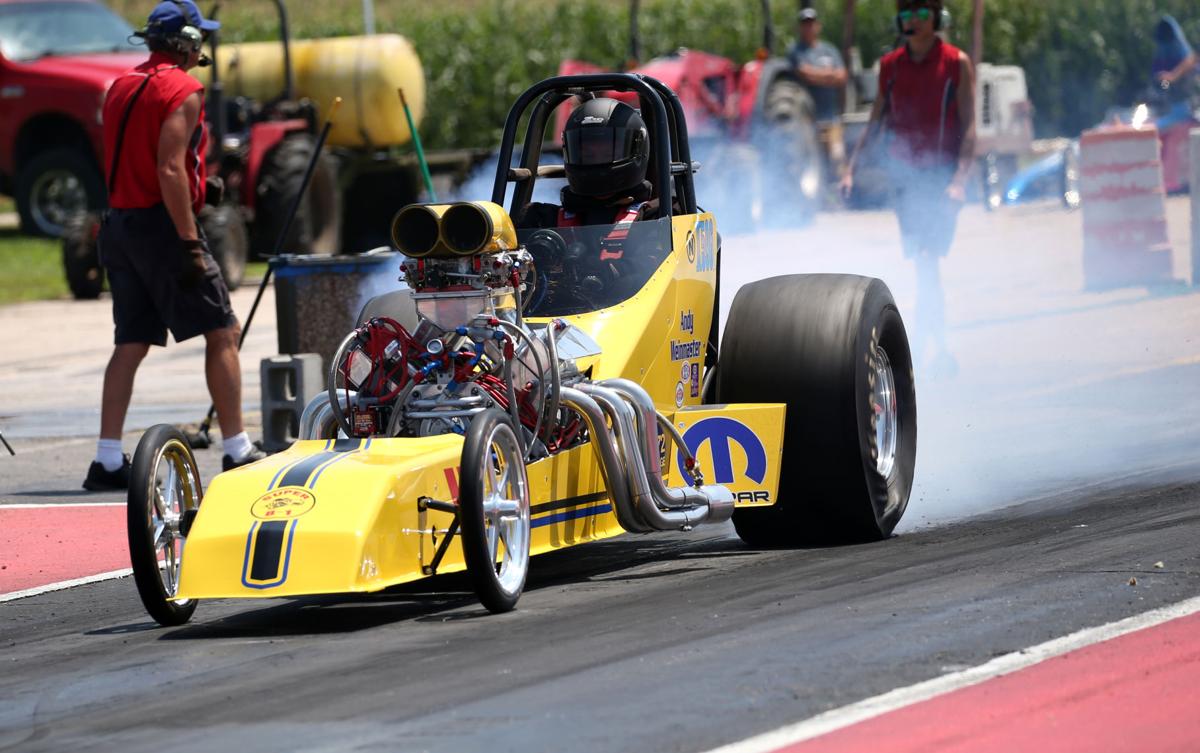 KEARNEY — The coronavirus outbreak has silenced the roaring engines at Kearney Raceway Park.
"I understand the directed health measures pretty clearly, I just don't agree with them," said Joe Roach, who has taken over management of Raceway Park.
Roach said his first year has been a disaster because health and safety rules restrict racing and crowds to 10 people or fewer.
Built on the site of a World War II airfield east of Kearney, the racing venue can accommodate up to 200 cars, their drivers and crews. However, according to the public health rules the virus outbreak has spawned, having more than a handful of racers would be a misdemeanor.
"Thanks to our sponsors, we were in a position to have one of our best years," Roach said, but then the coronavirus arrived in Nebraska.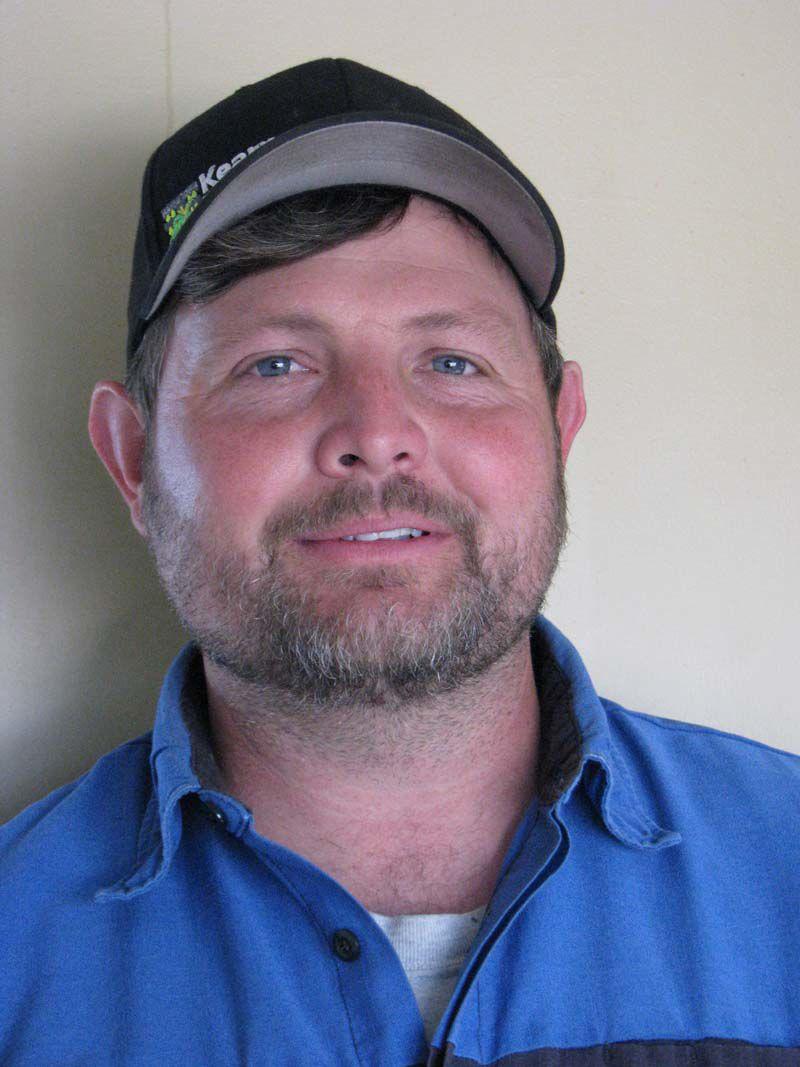 In a normal year, Roach said the drag strip at 4860 Imperial Ave. is a $250,000 business that employs 12-16 people, but at this point, it's barely sputtering.
Normally, Raceway Park launches its season with competitive weekend racing like the May 2-3 NHRA-sanctioned King of the Track event, but it was canceled.
Also canceled, the May 30-31 Nebraska Diesel Show that would have attracted large crowds to watch some of the fastest machines that compete at the Kearney track.
Roach was forced to cancel those two events. Instead of seeing hundreds of drivers trying their luck on the quarter-mile drag strip in front of spectators in the grandstand, he had to settle on having only a handful of drivers or crew members taking practice runs, but not competing.
Allowing more people would violate the state's 10-person limit.
"I was told by the Two Rivers Public Health Department we were risking a misdemeanor if we didn't comply with the DHM (directed health measures)," Roach said.
In the past, 100 or more drivers would pay up to $65 each to compete on race days. Hundreds of fans would filter into the grandstand to watch local racers or to witness spectacles like the diesel dragsters, one of the track's most popular attractions, Roach said. "A lot of these guys put tons and tons of money into their trucks. They're 9- or 10-second machines."
COVID-19 health and safety rules are forcing Raceway Park to consider how to convince health officials to rewrite the state's rules to accommodate large outdoor venues like Kearney's drag strip.
Raceway Park encompasses 20 acres, so there is plenty of space to spread out race cars, their drivers and crews, and even a large number of spectators to achieve social distancing, Roach said.
"At this point in time we're willing to comply with what's in place: social distancing of six feet apart and gatherings of groups of 10 or less," Roach said. "Spectators could park on either side of the track, and they could stand at the fence and comply with DHM's guidelines."
Jeremy Eschliman, Two Rivers Public Health Department's executive director, said he understands Roach's frustration with the health rules. "When you look at any respiratory disease, there's definitely more risk in enclosed areas," he said.
Nebraska's current rules ban gatherings of more than 10 "patrons, customers or other invitees" in places such as hair salons, preschools, tattoo parlors, fitness centers and libraries, but the restricted list also includes stadiums. In addition, other states' coronavirus rules aren't consistent with Nebraska's. Inconsistencies are giving other states an advantage, and racing enthusiasts are traveling out of state to compete. They're going to drag strips in most adjoining states, including Iowa, where the I-29 Dragway recently attracted scores of Nebraska competitors to the eighth-mile track near Council Bluffs.
"We had literally more drag racers here than I could count," I-29 Dragway track manager Doug Whitworth said about the gathering on May 8-9.
The I-29 Dragway charged drivers for use of the track and crew members for admission to the venue.
Whitworth complained about Iowa's health rules. He said Iowa's rules incorrectly lump open air venues with enclosed venues. "Here's my problem with Iowa. Our governor allowed malls to open at 50 percent capacity," but Iowa won't allow similar accommodations for Whitworth's open-air track. As a result his gate receipts are down sharply.
Roach is hoping Nebraska's Gov. Pete Ricketts looks at separating large open-air venues from restrictions that are a better fit for small enclosed venues so the Kearney track could admit gatherings significantly larger than 10 people.
"We have the capacity to be 15- to 20-feet apart in pit stalls and accommodate 200 cars," Roach said. "If they had half of that — 100 cars — we could maintain plenty of social distancing."
Eschliman said he told Ricketts on Tuesday about the racetrack issues. He said Ricketts indicated changes could come in a week or two, but they're not the kind of changes Roach is hoping for.
"I asked about speedways and I was told they fall under the 'gathering' guidelines. There are plans to expand that current number from 10 up to 25. That would encompass all gatherings," Eschliman said.
Although Roach makes a reasonable case for relaxing rules at outdoor venues like his, Ricketts likely will factor case counts and other improving health metrics into any decision that would affect racetracks, Eschliman said.
Roach said Nebraskans need to realize that drag strips like Kearney's or circle tracks like the Dawson County Raceway have direct and indirect benefits to their local economies. The tracks are employers and they also attract visitors. Convenience stores, restaurants and motels get a boost on race weekends, Roach said, so tracks are worth saving, but first he needs to put fans in the grandstand and racers on the track.
"I just have to get my races going to provide stability for that track," he said.