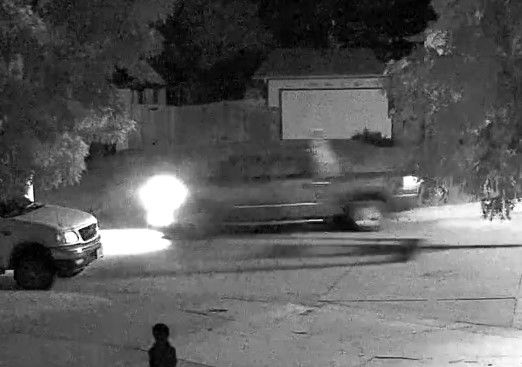 KEARNEY — Homeowners with outdoor surveillance in the areas of Tuesday's window-smashing spree are asked to review their systems for possible information on the vandalism suspects.
The Kearney Police Department has released video from a home surveillance system that shows a possible suspect in a pickup. The suspect vehicle is believed to be a 1999-2006 Chevy/GMC Silverado short box pickup with chrome running boards and possibly chrome trim.
More than 100 vehicles throughout Kearney were damaged by what police believe is a passenger in a vehicle striking parked cars with a baseball bat or similar instrument and causing damage to mirrors, back windows and other body damage.
The vandalism is believed to have happened between 3 a.m. and 6 a.m. Monday.
Anyone with information about the possible suspects is asked to contact KPD at 308-237-2104, Crimestoppers at 308-237-3424 or send a message to officers through the See Something Send Something app.
Get local news delivered to your inbox!
Subscribe to our Daily Headlines newsletter.