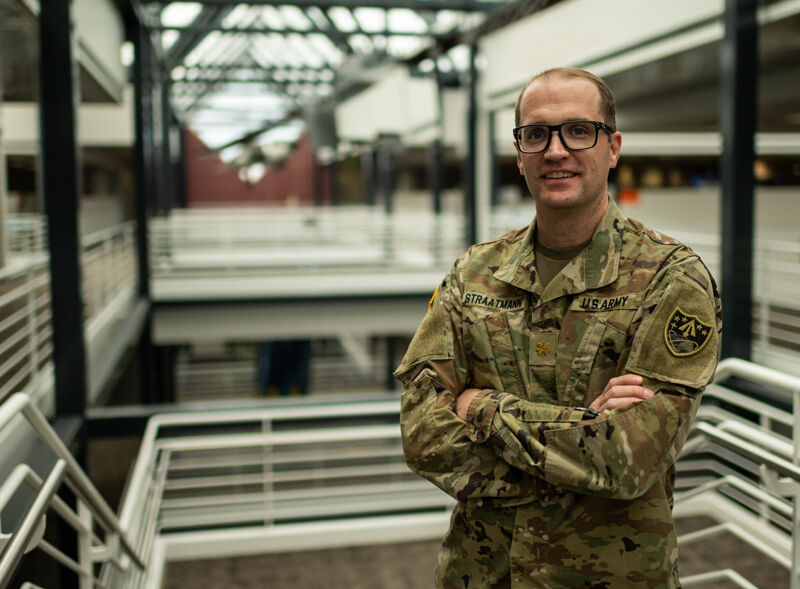 EDITOR'S NOTE: This is the fourth story in a series of six about veterans from the area and their achievements. "Stories of Honor" will publish again in October in the Kearney Hub.
KEARNEY — The four-star Army general who leads the U.S. Space Command has a saying: "Never a day without space."
For Maj. Alex Straatmann, an attorney and U.S. Army reservist from Kearney, the general's saying perfectly expresses the undeniable importance of space in the lives of everyday Americans.
"When you turn on your cellphone you're using space. You use space every day," said Straatmann, who is completing a yearlong assignment with the U.S. Space Command at Peterson Space Force Base in Colorado Springs, Colorado.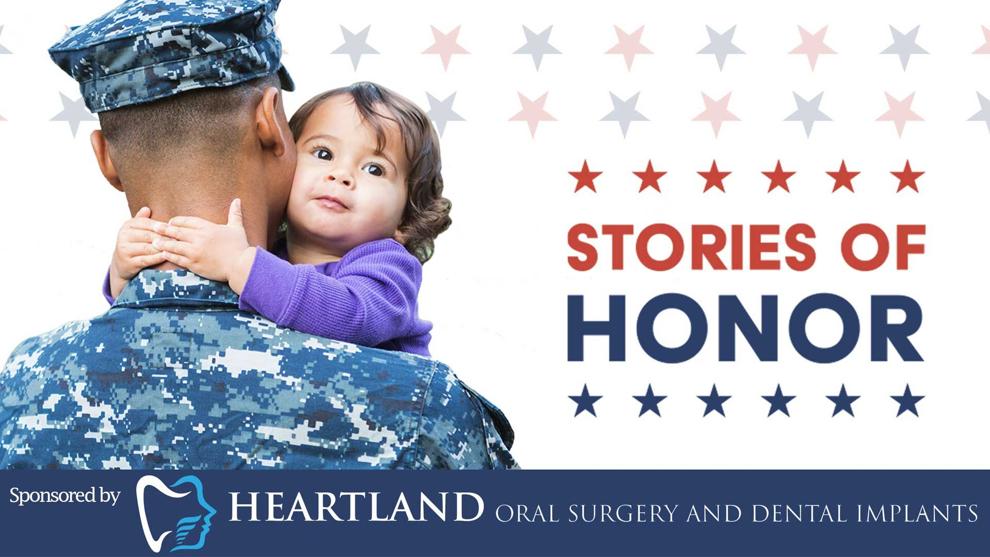 In his 12 years as an attorney in the U.S. Army Reserve, Straatmann's duties have taken him many places, but since October 2020, his focus has been space.
Former President Donald Trump recognized the importance of space when he created the U.S. Space Force two years ago. Now the U.S. military is creating Trump's vision and different branches of the military formed the U.S. Space Command to defend and police the starry sky.
Straatmann said space law dates to the 1960s.
"Our basic tenet of law for space is the Outer Space Treaty of 1967. All space-faring nations are signatories of the Outer Space Treaty," he said.
The United States and Soviet Union were the first nations in space and signed the treaty.
"Today there are many spacefaring nations — China, North Korea, Australia and 100 other signatories," Straatmann said.
Space is becoming more crowded because the technologies that are part of everyday life have one foot on the Earth and the other in space. Commerce, weather forecasting and global communications — nearly every facet of society — relies on space capabilities, so the U.S. military is gearing up to keep peace in the heavens.
Straatmann said space law looks a lot like maritime law because it says the world's oceans belong to all nations.
"The outer space treaty was to ensure the peaceful exploration of space. You can't place weapons of mass destruction in space," he said. "We treat space like international waters. There's no geographic boundaries in space. Satellites can navigate over foreign countries, just like ships can navigate in open waters."
During his assignment to the U.S. Space Command, Straatmann completed Space 100 training. The training didn't earn him a seat in astronaut school. However, his presence at the Joint Space Command gave the military an opportunity to tap Straatmann's skills in drafting the legal foundations for new programs at the Joint Space Command.
Straatmann launched and developed the Joint Command's ethics program, its privacy act and civil liberties program.
"Ethics is a big part of every command. To have a functioning ethics office to get our commanders the information is really critical for what they do," he said.
The importance of Straatmann's legal work wasn't lost on the military's leadership. He was named Space Command's reservist of the quarter for the second quarter of 2021.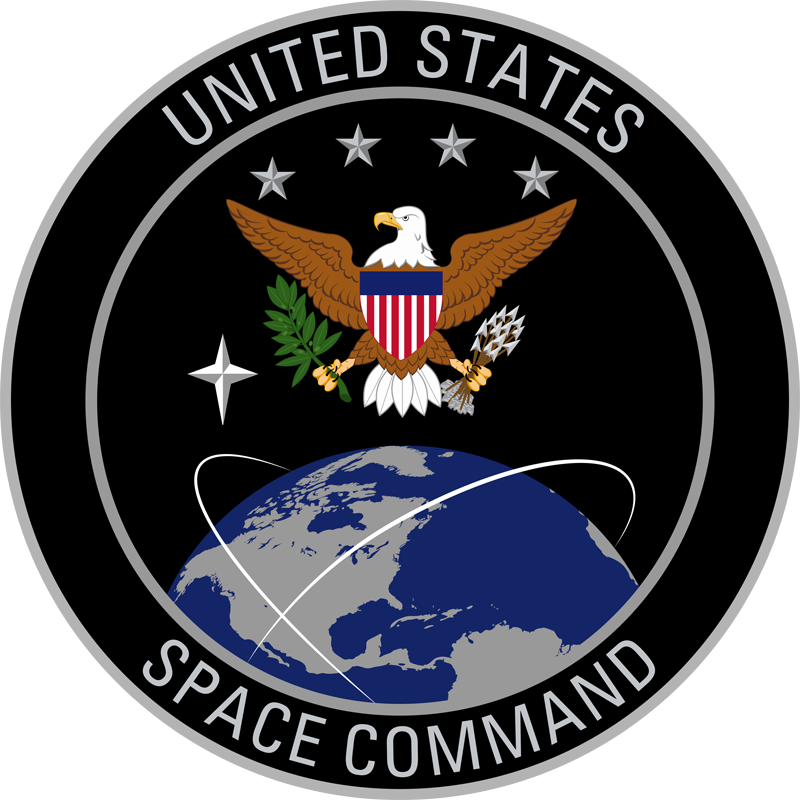 The honor had never been given to a reservist.
Straatmann said he was selected because of his major part in "standing up" two programs. In addition, he was the primary legal adviser for a global exercise.
Straatmann has been an Army Reservist for 12 years.
Before Space Command he was assigned to the Strategic Command at Offutt Air Force Base. He was a reservist three years at Stratcom. In 2012-13 he served with an Army infantry division in Georgia and in support of Operation Enduring Freedom's war on terrorism.
Peterson Air Force Base at Colorado Springs is the headquarters for Space Force and the Joint Space Command. The facility's name has been changed to Peterson Space Force Base.
The Joint Space Command consists of Army, Air Force, Navy and Marines. The mission is to defend national interests, deter aggression and support U.S. allies and partners. It states, "Should deterrence fail, the combat power generated by our combined and joint force will enable us to win."
Straatmann has just a couple of weeks remaining in his Joint Space Command assignment. He plans to return to Kearney and resume his work as an assistant for U.S. Rep. Adrian Smith, western Nebraska's representative in Congress.
Straatmann said he also will continue serving on the Kearney Public Schools Board of Education.
He said he feels much satisfaction knowing he had the opportunity to build a part of the new Space Command and be recognized for his contributions.
"I've not been deployed in harm's way. I've not had to go into a war zone," he said, "I don't think of what I do as anything special, but I think it's pretty neat a kid from Kearney, Nebraska, went through an application process and became the first reservist in the Joint Space Command."
The Space Command observed its second anniversary last week.
"It was a great opportunity to be one of the first people to come here. It's exciting to be part of something that's new and people are curious about," Straatmann said.