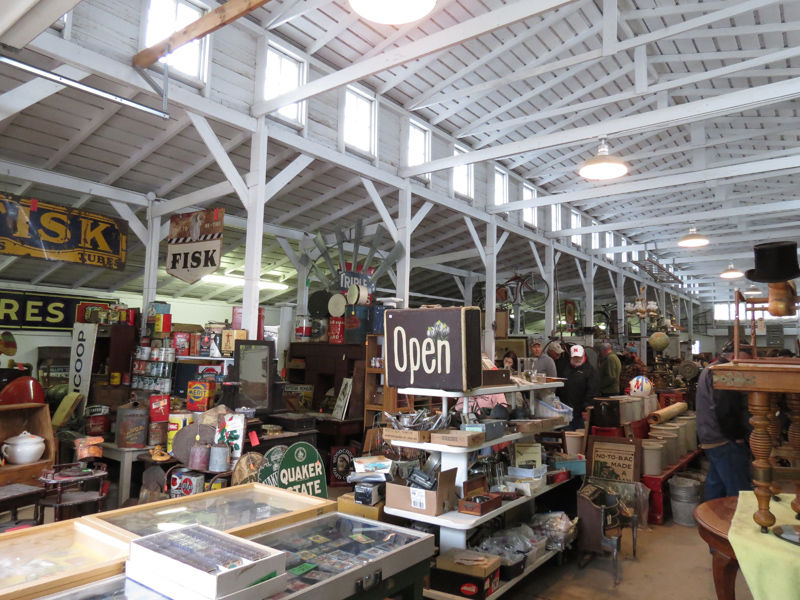 KEARNEY — Due to its distance from Highway 2, Kearney will get only indirect benefit from next weekend's Nebraska Junk Jaunt, according to Roger Jasnoch, executive director of the Kearney Visitors Bureau.
No sales are held here, but some shoppers, and a few vendors, stay in Kearney because hotel rooms are plentiful here, and Highway 2 is just a 35-minute drive away.
"We don't get a significant amount of traffic, but we do get some. It's no different from Husker Harvest Days or the state fair (both in Grand Island.) We do benefit," Jasnoch said.
On the other hand, Broken Bow, 60 miles northwest of Kearney, will be buzzing. It sits on Highway 2, the southern Junk Jaunt route.
Sign up for Kearney Hub daily news updates
Deb Kennedy, director of the Broken Bow Chamber of Commerce, said the economic impact of the Nebraska Junk Jaunt on Broken Bow is "hard to pinpoint, but it's astronomical. People stay in hotels, go out to eat, fuel up their vehicles and stop at shops all over town."
She added, "Broken Bow is a halfway point along Highway 2, so it's exciting to see all the traffic."
Along with yard sales at homes and churches, vendors will spread out at the Custer County Fairgrounds. Food vendors will include Papa Shawn's Concessions and Catering and Smokin' Hot BBQ.
Also next weekend, the fairgrounds will host the Legends Driftwood Horse Sale. Some 80 horses, all with linage to Driftwood, which was a famous rodeo quarter horse, are coming from all across the country for the sale, according to Michelle Nelson, the events coordinator at the fairgrounds.
On Friday evening, the Sandhill Critters 4-H Club will hold a welcome picnic 5-7 p.m. The horse sale preview is 6-8 p.m. The sale runs noon-6 p.m. Sept. 28.
"The horse sale will go in an indoor arena to the west, and Junk Jaunt vendors will be on the east side," Nelson said. "It will be full, but the horse sale won't have an impact on the Junk Jaunt."
For the second year, the Broken Bow Visitors Center on Highway 2 just east of town will have its own Junk Jaunt sale. The public is invited to drop off items in the red trailer on the property until then. Sale proceeds will benefit the visitor center.