KEARNEY — Bryan L. Morales-Contreras has been sentenced to 3 ½ years in prison for two separate random attacks of women in May.
Morales-Contreras, 23, of Kearney was sentenced to 18 months in prison for felony attempted first-degree false imprisonment of a woman on May 2, and two years in prison for another count of felony attempted first-degree false imprisonment and assault by strangulation/suffocation on May 4. Those sentences will be served at the same time.
The 18-month sentence will be served following the two-year sentence.
Judge John Marsh gave Morales-Contreras 119 days credit for time already served in jail.
In the May 2 incident around 7:42 p.m. a woman reported being near the recycling bins on the south side of Planet Fitness in the 4900 block of Second Avenue removing items from her vehicle when she was approached by a man who attempted to grab her arm and yelled at her to stop. The woman ran and the man left the area.
The woman gave Kearney Police a description of the man and the license plate number of the vehicle he was driving, although officers couldn't locate the man or the vehicle.
Two days later around 3 p.m. May 4 a female Target employee left the store to use a temporary restroom outside on the north side of the store when she was attacked by a man who came inside the restroom with her. The in-store restrooms were being remodeled at the time.
The woman had entered the restroom stall and heard the door open and someone enter the restroom with her. When she opened the door a man entered the stall with her and pushed her back into the stall.
The woman tried to get by the man and he grabbed her around the neck and started squeezing her throat. The man didn't speak to her, and she never had seen him before.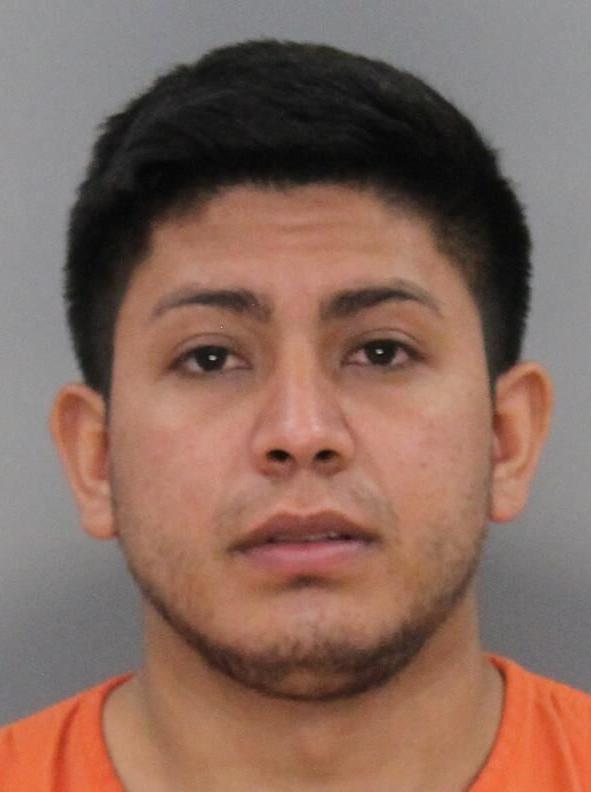 The woman struggled with the man, broke free and exited the restroom stall. The man grabbed her from behind and tried to choke her again. The woman continued to struggle and was able to get to the entry door of the restroom where she exited and fell to the ground.
The man stood above her in the doorway then ran away north. The woman gave KPD a description of the man who was wearing a surgical mask. The man was found a short time later hiding in a field north of Hy-Vee.
KPD interviewed the man, identified as Contreras, who said he accidentally went into the wrong restroom and was trying to keep the woman from leaving.
The vehicle belonging to Contreras in the May 4 incident was also in video surveillance near the recycling bins by Planet Fitness two days earlier. KPD showed the victim in the first incident a photo lineup that included Contreras, and she identified him as her attacker.