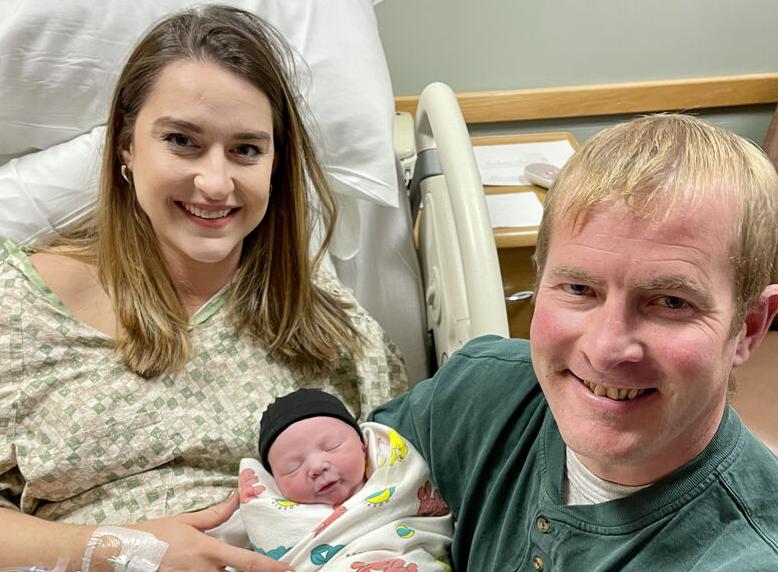 KEARNEY — As COVID-19 vaccines emerged late in Rebecca Larson's pregnancy, she discussed their pros and cons with her obstetrician, Dr. Amie Jorgensen.
A business teacher at Kearney High School, Larson knew that the school district was working on plans to vaccinate the staff. She also discussed the issue with her mother, Patricia Pettz, a float nurse at CHI Health Good Samaritan for more than 20 years.
Before Larson could be vaccinated, she delivered At 3:33 p.m. Monday, Larson and her husband John welcomed newborn son Werner Lee at CHI Health Good Samaritan.
The issue of vaccinations is a timely one for expectant mothers, but doctors say that COVID-19 vaccines are safe for pregnant women. In fact, a vaccine is far safer than the risk of getting COVID-19 during pregnancy.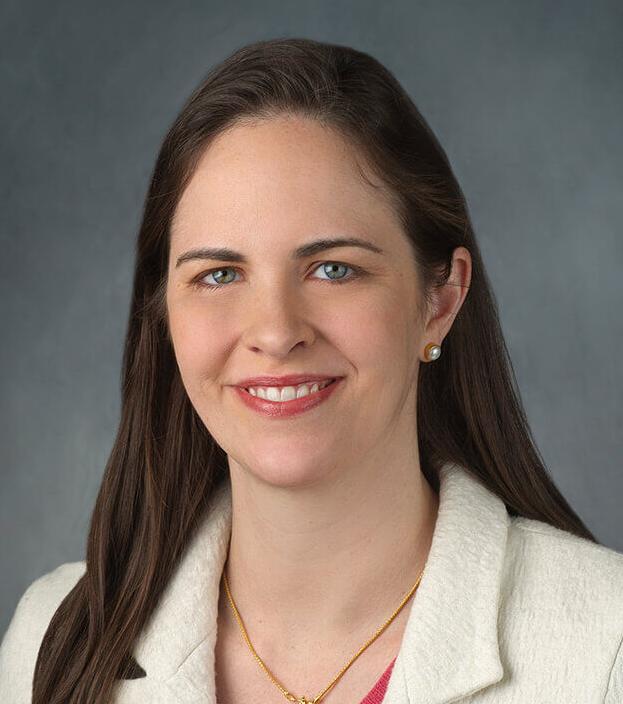 "The only nice thing I have to say about COVID-19 is that it doesn't seem to care about young mothers and kids," said Dr. Brady Beecham, the medical director for the Two Rivers Public Health Department. A family practitioner in Lexington, Beecham also delivers babies.
Dr. Beth Ernst, a Kearney physician for 32 years who does family practice and obstetrics at the CHI Health Kearney Clinic, believes vaccines are critical for expectant mothers.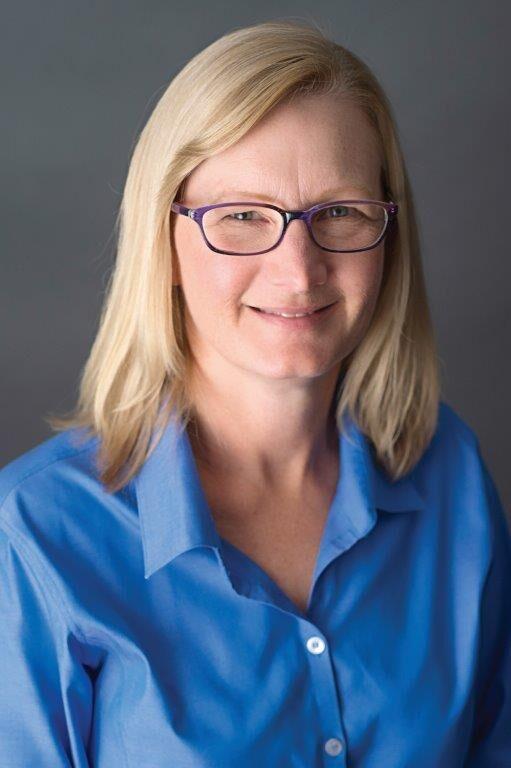 "Pregnant women are at one-and-a-half to two times higher risk of severe illness from COVID-19 infection compared to the general population," she said. "Pregnant women with COVID-19 have higher rates of ICU admission, invasive ventilation and death compared to the general population. There is also a slightly higher rate of premature birth and C-section delivery compared with national averages," Ernst added.
She cautioned, however, that pregnant women should wait until the second trimester of pregnancy to be vaccinated, after the critical first three months of pregnancy have passed.
Beecham has stayed up-to-date on such information ever since the pandemic arrived in central Nebraska late last March. Her sister, then in her first trimester of pregnancy, was among many frontline health care workers who got vaccinated when vaccines became available in mid-December.
"The American College of Obstetricians and Gynecologists and the CDC are saying they don't think it's a risk for pregnant women. There are no indications that it is. Pregnant women should not be excluded from getting a vaccine," Beecham said.
"The thoughts about what COVID-19 does during pregnancy have undergone a transformation since early data came over from China a year ago. The latest information indicates that pregnancy and young people are relatively safe from bad consequences," she said.
She said that since the pandemic arrived last spring, Lexington Regional Health Center has delivered quite a few patients who had COVID, "and we've had pretty good outcomes," she said. No mothers or newborns required care beyond the norms.
"There's a slightly increased risk, but it's not like the flu, which we know kills pregnant women. If there was a flu outbreak right now, we'd see more deaths," she said.
Beecham acknowledged that pregnant women were not part of the extensive studies done before the FDA approved both the Modern and Pfizer vaccines for public use, but as information has been updated, there are no indications that the vaccine is harmful either to mothers or their unborn babies.
She said many at the CDC, Pfizer and Moderna now are following pregnant women who got vaccinated. She said the World Health Organization is "less encouraging, due to the lack of data on this topic," but other professional medical organizations have stated that they believe it is safe.
Ernst does caution her patients not to get the vaccine until the second trimester, or into their fourth month of pregnancy.
"To have a healthy baby, we must first have a healthy mom. The baby itself is quite unlikely to acquire the infection from the mother, so the reason to vaccinate is to protect the baby's growing environment (mom)," she said.
She said vaccine side effects are the same for pregnant women as anyone else, including a sore arm and flu-like symptoms for 24 to 48 hours.
She recommends that women discuss the issue with their doctor, "and, as always, to continue to wear a mask and use good hand hygiene."