KEARNEY — Pointing to a spike in COVID-19 cases that is overwhelming local nurses and health care professionals, the Kearney City Council has approved a temporary mask ordinance for the city.
"In my heart of hearts this is something we need to do to defeat this. COVID is something you don't want to mess with," said Kearney Mayor Stan Clouse before the City Council voted 5-0 to enact the mask ordinance.
It will take effect Monday, Nov. 23, which will give churches an opportunity to adjust after this weekend's services.
The ordinance requires people age 5 and older to wear masks in public to slow the spread of the coronavirus and ease the volume of cases filling Kearney's hospitals.
Bill Calhoun, CEO of Kearney Regional Medical Center, reiterated his call for the mask ordinance. "I'm in favor of the public doing what is right to help us slow the spread of the virus."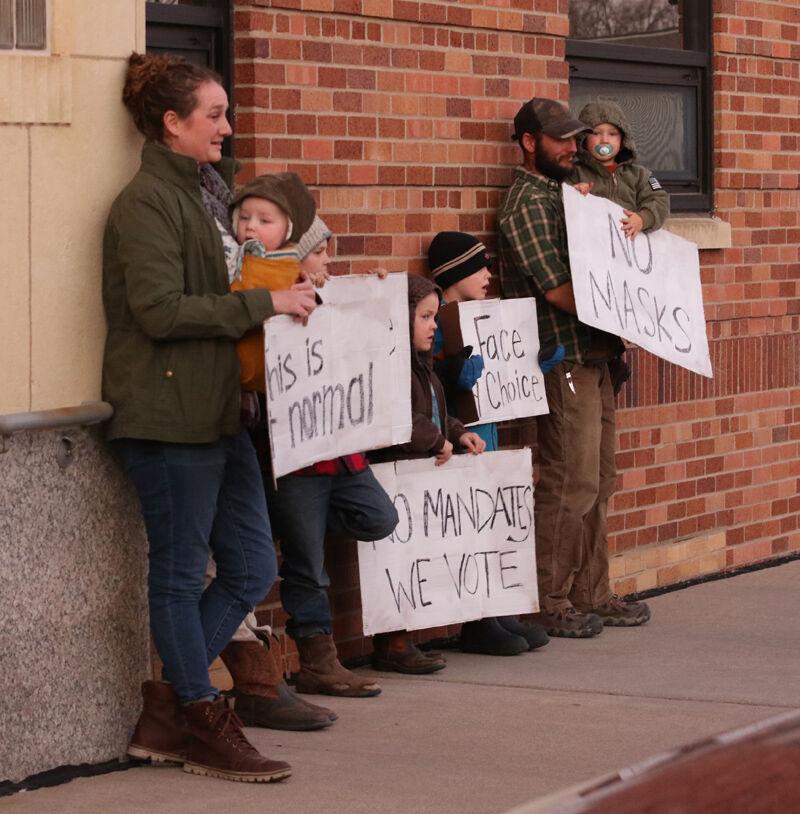 The council's approval followed a meeting today of the Kearney Board of Health in which members discussed the proposed ordinance. The council then conducted an emergency meeting and public hearing in which 17 people spoke in opposition to the ordinance and five supported it.
The ordinance will expire at 11:59 a.m. Feb. 23, 2021; however, the council can extend the ordinance.
Hastings and Grand Island are considering similar ordinances.
Clouse said he received 175 messages prior to today's meeting. Most were in favor of the mask requirement, he said.
The city physician will be required to provide the council with a monthly report relating to the outbreak of COVID-19 in the community.
According to City Attorney Michael Tye, the ordinance spells out when and where masks would be required, but it doesn't include restrictions or controls over business operations, except that businesses and public places must post the mask requirement and require masks inside.
The ordinance requires that individuals use masks or facial coverings and also requires that places that are open to the public require the use of masks on their premises, Tye said in a memo to council members.
"The ordinance does not close any businesses or restrict their hours of operations," Tye said.
The requirements have a number of exceptions. Masks will not be required in bars or restaurants while someone is eating or drinking or in people's homes.
Masks would be required for people at a business, event or location that is open to the public and where they cannot maintain 6 feet of distance.
"Individuals at their workplace who are alone in an office, room, a vehicle, the cab of heavy equipment or machinery, or an enclosed work area are not required to wear a mask nor are individuals who are seated at a desk or standing at a stationary workstation, provided that the desk or workstation has a solid plexiglass or plastic barrier installed upon it which cannot be moved," Tye said.
Violating the mask ordinance carries a $25 penalty. The city attorney is granted authority to institute actions and seek injunctive relief to comply with the ordinance's provisions.