KEARNEY — Madi Haskett can't remember a time she wasn't dancing.
"I've been dancing since I was 3," said the senior from Kearney Catholic High School whose life pretty much revolves around dance. She practices and teaches four nights a week at DanceWorks, performs with the Lucky Stars at KCHS athletic events and on weekends she tests her talents in dance competitions around the Midwest.
What's next for Madi after graduation?
She'll be preparing for college. She plans to major in dance at Oklahoma City University.
"I want to perform and make a name for myself. Later, maybe I'll open a studio," she said.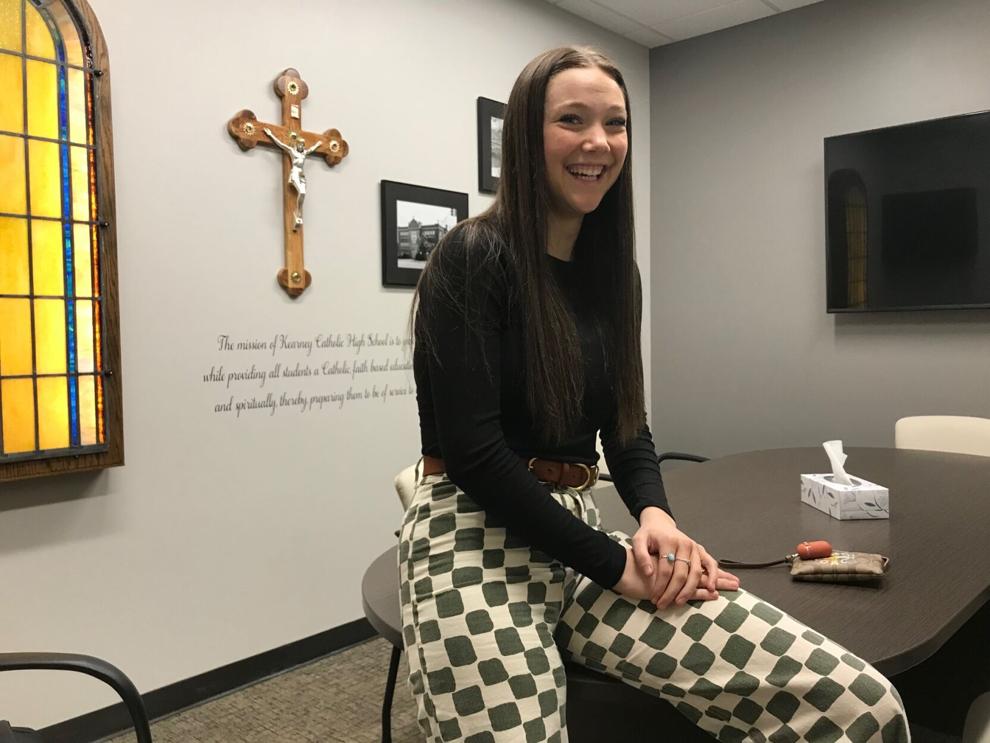 Oklahoma City is about 7 1/2 hours from Kearney, but Madi's grandfather lives there. He is among the people who encourage and support Madi's dance ambitions.
Another big supporter is Siera Greiner, who operates DanceWorks with her mother, Kathy Huddleston.
"She's probably my biggest inspiration. She's so nice and nonjudgmental, and I feel like I can tell her anything," Madi said about Greiner.
A lot of people are curious about the dance lifestyle.
Madi said cable TV programs such as "Dance Moms" shape some people's impressions, but dancing well isn't about drama as much as it's about passion and the willingness to work hard to keep improving.
Madi said that after so many years of practice and performing, it's rewarding to see her enthusiasm passed down to the beginners she teaches at Dance Works. Among her students are 5- and 6-year-olds as well as fourth and fifth grade students.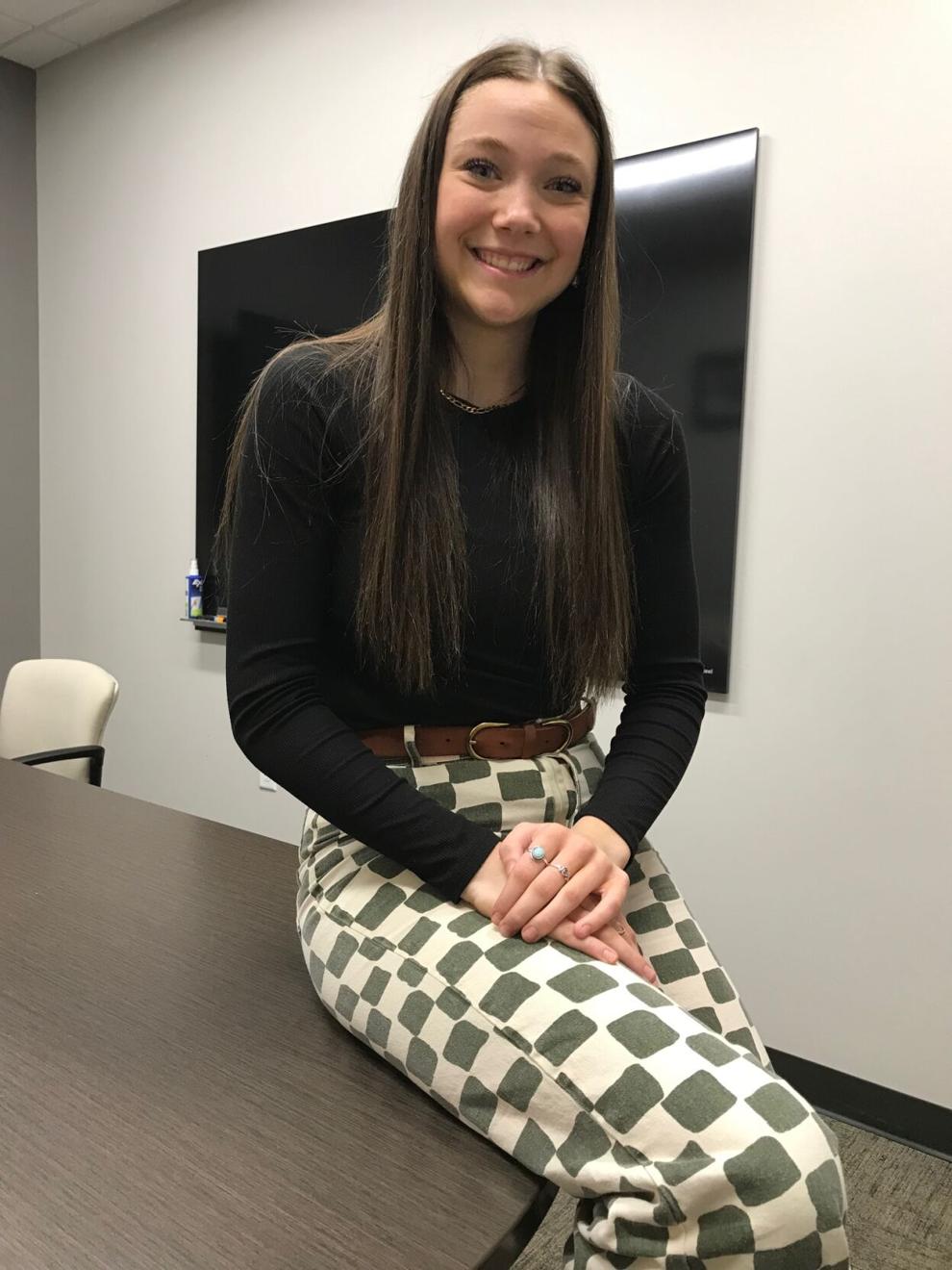 She's not the only dancer in her family. Madi's sister Olivia, a ninth grader, dances and so does their brother, eighth grader Sam.
"Dancing is not just for girls. Sam just loves it so much," Madi said.
Madi, Olivia and Sam's parents are Amy and Steven Haskett. Madi said her parents attend all of her events to support her.
She said that early in her dance career attending classes and practicing weren't her favorite things to do, but they opened doors and she discovered new things, including her love for ballet. "My favorite is ballet, but I used to hate it with my whole being."
She said her passion for ballet has grown and was fueled in many ways and, at times, in the most unlikely places, such as the Nebraska 4-H Youth Camp at Halsey. It was at that Sandhills venue where she met members of the Omaha Ballet and has stayed in touch.
As president of the KCHS chapter of National Honor Society, Madi feels the need to do well in pursuits other than dance, but dancing helps to keep her grounded. Dance has even contributed to her faith. In her silent prayer before each performance, she thanks God for the ability to pursue her passion and to pass it down to others.
She said graduation will cause large changes in her life, including her role as a teacher at Dance Works. Continuing a tradition, Madi and two other graduating seniors — Ava Brummer and Elizabeth Mashek — will perform their senior dances during the May 31-June 5 Dance Works recitals.
Dance classes have been especially meaningful during her senior year, Madi said. "This is the Dance Works' biggest year."
As she steps off the stage a final time and moves on to her college career, Madi said the transition will challenge her in many ways, but she'll still be able to lean on the people who have supported her through the years.
"These two girls have been my closest friends," she said about Ava and Elizabeth.
Majoring in dance will mean putting her knowledge and skills on the line as she pursues her dream, but there's nothing new about that.
As a little girl, Madi discovered dancing and dreaming at the KCHS Lucky Stars' dance camp. "Ever since I was in that camp, I dreamed of being a Lucky Star. Dancing lets me be myself."