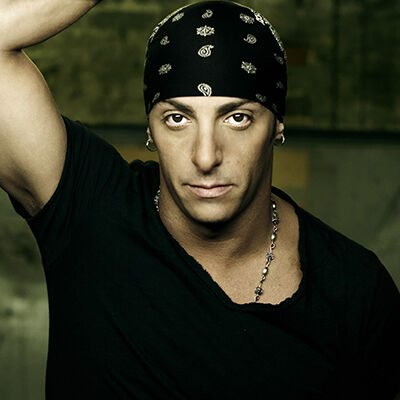 GIBBON — Teena Fedorchik understands the magic of music.
"I think music has its own life," she said. "When I was growing up there were always wedding dances where they had live bands instead of a DJ. I remember as a kid that it was so much fun. It brought the family together."
She hopes to bring that same sense of joy to the Heartland Summer Jam, an outdoor concert featuring Trent Tomlinson, Tim Zach & Whiskey Bent, and Dylan Bloom starting at 6:30 p.m. May 22 in the parking lot of Buffalo Chipz in Gibbon. Advance tickets for the event are $15 for general admission or $20 for VIP.
Fedorchik, who is organizing the concert, feels that the time is right for a musical gathering.
"I've been trying to get something going for years in the area," she said. "I visited with Steve and the other guys who own Buffalo Chipz after the fire department had their event there last year. I asked if they would be interested in doing an outdoor event and they said sure."
Fedorchik started planning the Heartland Summer Jam more than a year in advance with the hopes of using the parking lot as an outdoor venue. Although she planned the concert near Buffalo Chipz, the bar is not part of the concert.
"I love live entertainment," she said. "Tim Zach has known me for several years and I've done other outdoor concerts. He encouraged me to do another one. We thought that the Gibbon or Kearney area would be perfect because it's in the middle of the state and we could catch acts that are coming through from Kansas City to Denver. I hope to bring some of the bigger bands into this area so you don't have to drive to Omaha or Lincoln for shows."
For Fedorchik, hosting a concert in late May feels about perfect. Coming off the pandemic and scheduling the Heartland Summer Jam before county fairs and other major concerts, the promoter believes audiences are ready to enjoy live music once again.
"Everybody's been stuck inside," she said of the effects of the pandemic. "They couldn't be social. I really think I've hit the right time. This is one of the first events in the area that is being held outdoors. This is one of the first chances for people to get out and hear one of the bigger names in country music, Trent Tomlinson."
Fedorchik wanted to present a family-friendly event where everyone feels comfortable and welcomed.
"I grew up in southwest Nebraska," she said. "I remember going to places with live music where everybody, even kids, could come and dance and have fun. I absolutely love music whether it is rock or country — and I love it live. There's nothing like feeling that beat or hearing the real voices of the singers. I have a passion for that and always have."
Part of the power of music comes from making a connection with the performers. Fedorchik also understands the importance of supporting live music.
"Seeing bands live means you're going to hear more than just the songs that get on the radio," she said. "And there's a lot of good, local talent that doesn't get on the radio. I hope to do this again next year and have two shows, a rock concert and a country concert."
She hopes to focus on bands from the area.
"I want to have a lot of the Nebraska talent playing in front of these Nashville bands," Fedorchik said. "I hope to give them some exposure so people will know that there's a lot of talent around here. Sometimes that's the only way these guys get heard. I have an 8-year-old son that's been playing the guitar since he was 3 or 4. I have a 10-year-old son who's been playing the drums since he was 7. I want them to continue playing music. My 8-year-old said, 'Mom, someday I'm going to be on the stage.' He's said that since he was 5. I want them to have that outlet."
Music also speaks to a sense of loss, especially in a time of nationwide stress.
"In a time of need, when things are going bad, a lot of songs become popular because they talk about people's feelings," Fedorchik said. "And when you go to concerts like this, you get to meet people. When I was a kid, my brother and I traveled the state and went to a lot of concerts. It was fun. And you meet people. When there's music involved, people are more open."