KEARNEY — Bryanna Anyamary Guerra Rivera is the first baby of the New Year at CHI Heath Good Samaritan in Kearney Saturday morning, while Jamesina Lea Ryan-Young was born at 9:25 p.m. Saturday at Kearney Regional Medical Center.
Bryanna is the daughter of Anayancy Mariela Rivera Chinchilla and Omar Guerra of Lexington, who declined as interview with the Hub. Born at 6:56 a.m. Saturday, she weighed 7 pounds, 13 ounces and measured 20 inches.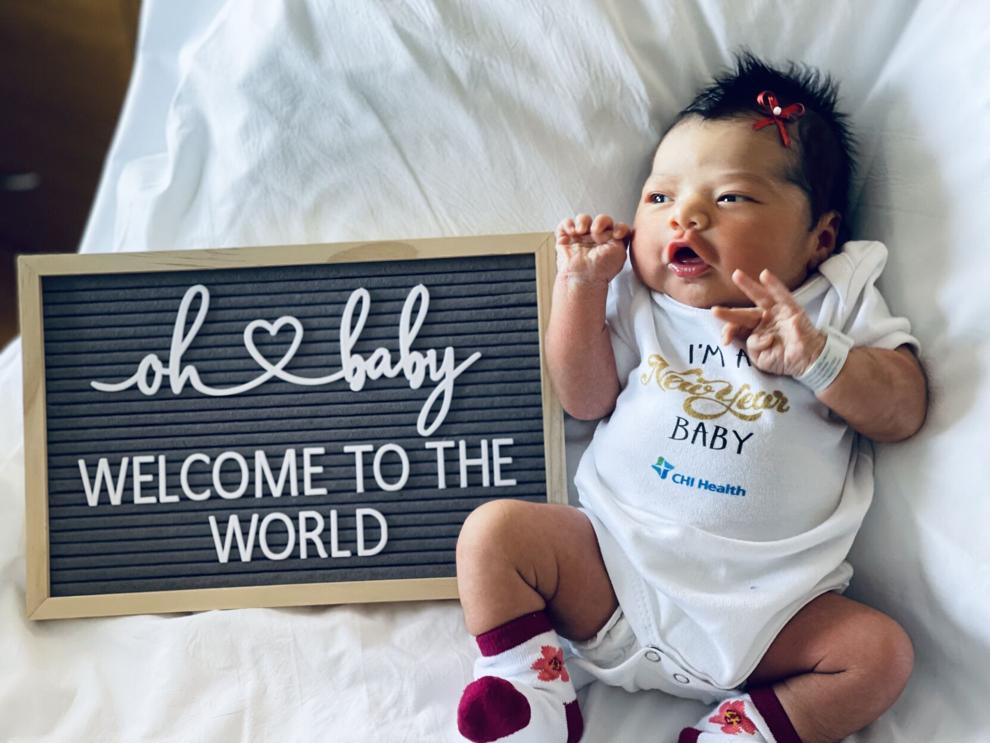 Dr. David Sokolowski delivered Bryanna, who has a half-brother, Emerson, her father's son.
Good Samaritan is providing the New Year baby and her family with a package of prizes.
Jamesina's parents, Cassidy Ryan and Scott Young of Kearney, said they're looking forward to the adventure and challenges of parenthood.
"We'll be learning new stuff we didn't know was involved in being parents," said Scott, who was extra careful the first several times he cradled Jamesina in his hands.
"He sat her down like a piece of paper," Cassidy said.
The couple said Cassidy's mother drove them to KRMC early Saturday morning as the snow swirled in the howling wind. About 10 hours later, Cassidy gave birth.
Named for an uncle who recently passed away, Jamesina weighed 7 pounds, 1 ounce and measured 20 ¾ inches. As he watched Jamesina's head emerging, Scott felt a bit wobbly, but he said he is proud of Cassidy.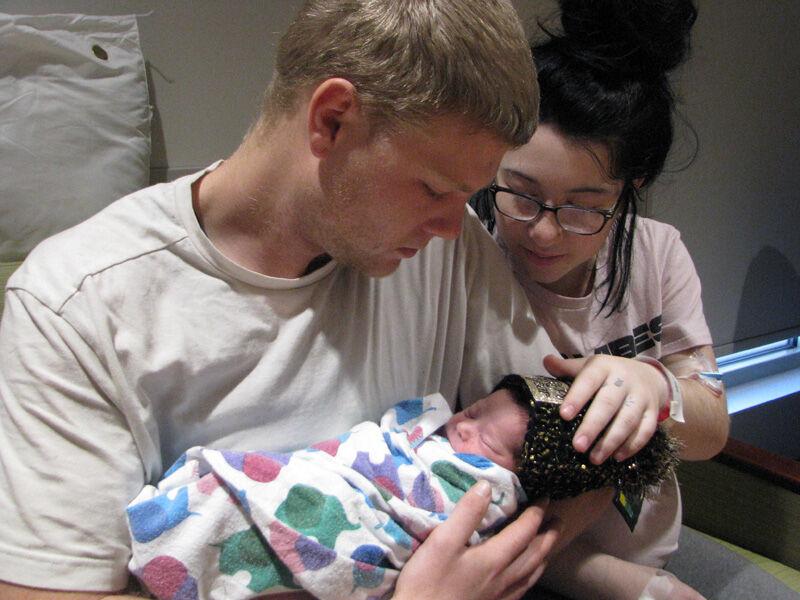 "I cried," Cassidy said about delivering Jamesina. "I said to myself, 'I just did that!' It was a long day."
Jamesina arrived four days earlier than her due date. Scott said he thought maybe Jamesina would arrive earlier and be a Christmas baby.
Sunday afternoon both Cassidy and Scott were resting in their hospital room. Jamesina's thick dark hair was covered by a gold and black kitted cap given to her by KRMC's maternity staff.
Jamesina is Scott and Cassidy's first child, although Cassidy has younger siblings.
"I'll always protect her, no matter what," Cassidy said about her daughter.
"I want to make sure she's cared for," Scott said.