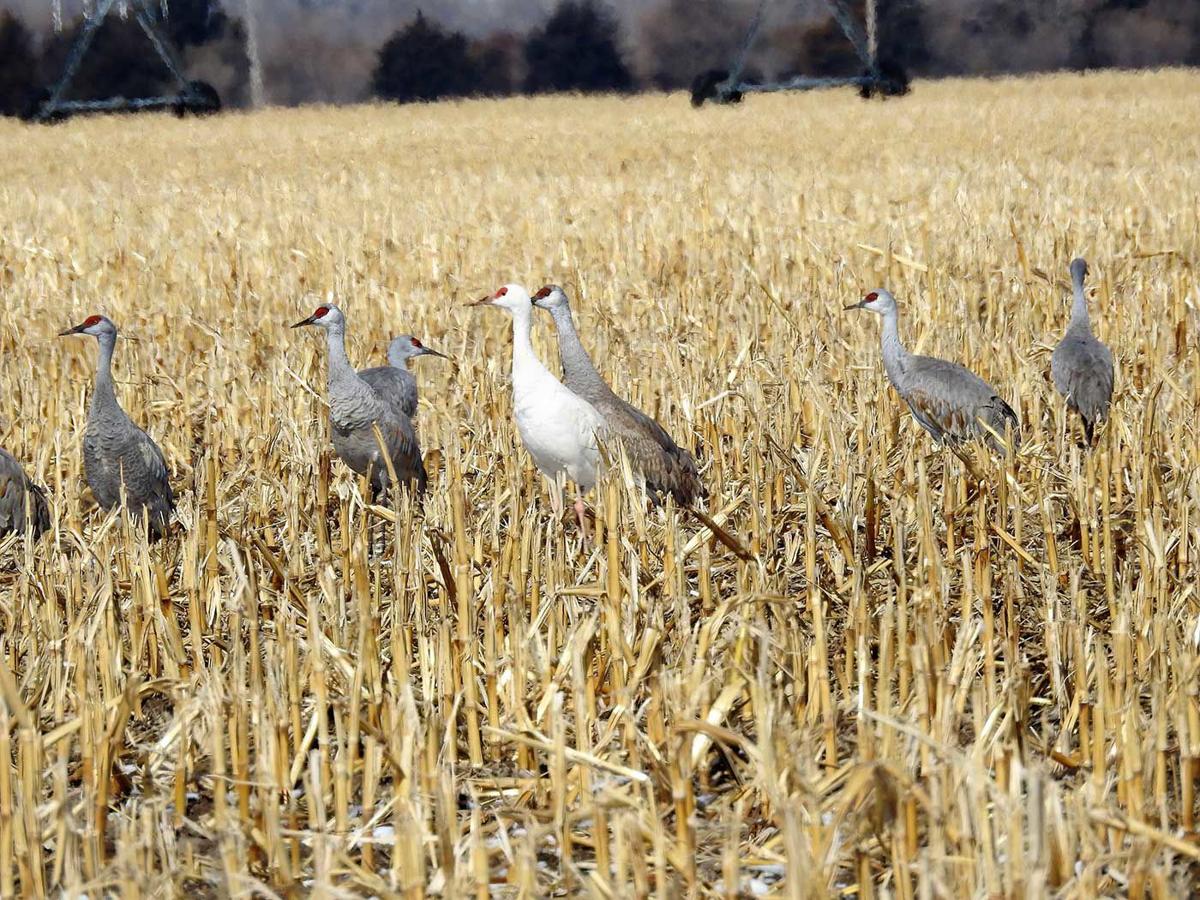 KEARNEY — A rare white-as-snow sandhill crane stood out Saturday morning in a group of several hundred gray cranes eating in a cornfield west of Fort Kearny State Historical Park.
It was the same size as the other sandhill cranes so there was no mistaking it for a larger endangered whooping crane. Also missing were a whooper's black wingtips and cheeks.
Several Rowe Sanctuary staff members studied photographs of the white sandhill crane Sunday and checked off the characteristics for leucism and albinism.
An albino crane lacks all pigment and has distinctive pink or red eyes. Not this bird.
Leucism is a genetic mutation producing only a partial loss of pigmentation, which is why many leucistic sandhill cranes have some gray feathers. With leucism there is no effect on eye color.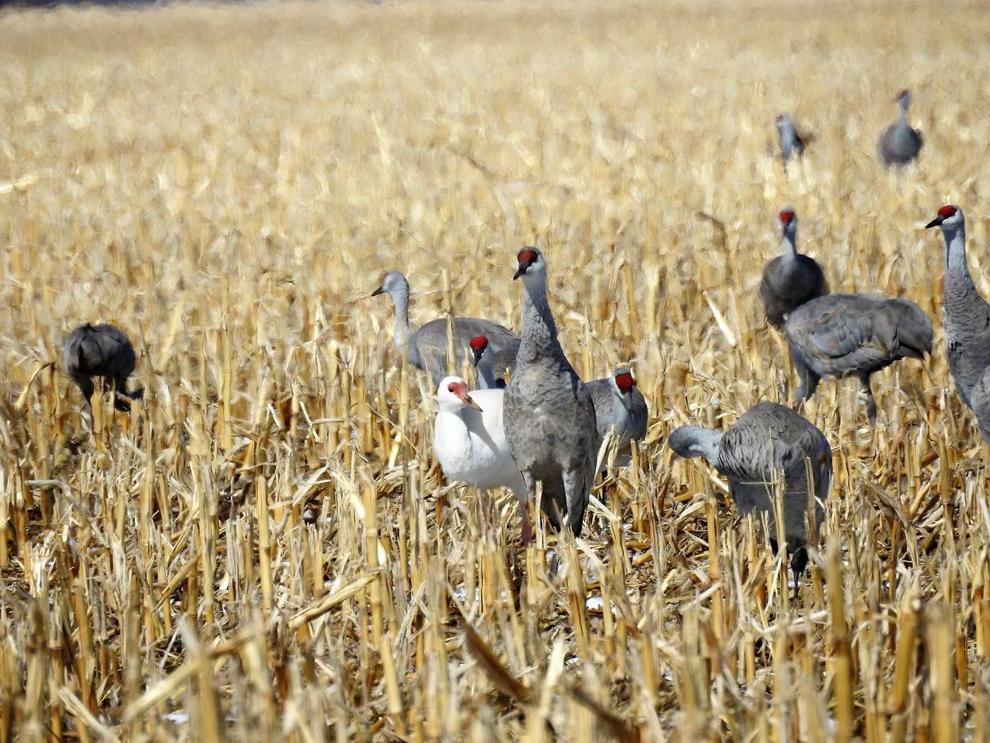 The dark eyes of the Fort Kearny crane led Rowe Sanctuary Director Bill Taddicken to believe it is a leucistic crane.
"We have one at least every year or couple of years," he said. "This one definitely is about the whitest sandhill I've seen."
When asked to define the rarity of such a sandhill crane, Taddicken said, "Probably 1 percent of 1 percent of the population."
An estimated 500,000-600,000 sandhill cranes come to the Central Platte Valley annually from late February to early April to rest and feed midway through their spring migration from the south Texas Gulf Coast to breeding grounds in northern Canada, Alaska and Siberia.
As the Fort Kearny crane photos were studied Sunday, there was discussion about albino characteristics. The leucistic crane has pink legs, a lighter colored bill and paler red crown compared to gray sandhill cranes' dark legs and bills and deep red crown.
Taddicken said it probably would require a DNA test to know for sure what is going on with this particular white crane. "It is much more leucistic than most," he added.
His wife, Autumn, who is Rowe's special projects manager, added, "We don't see cranes that look like this."