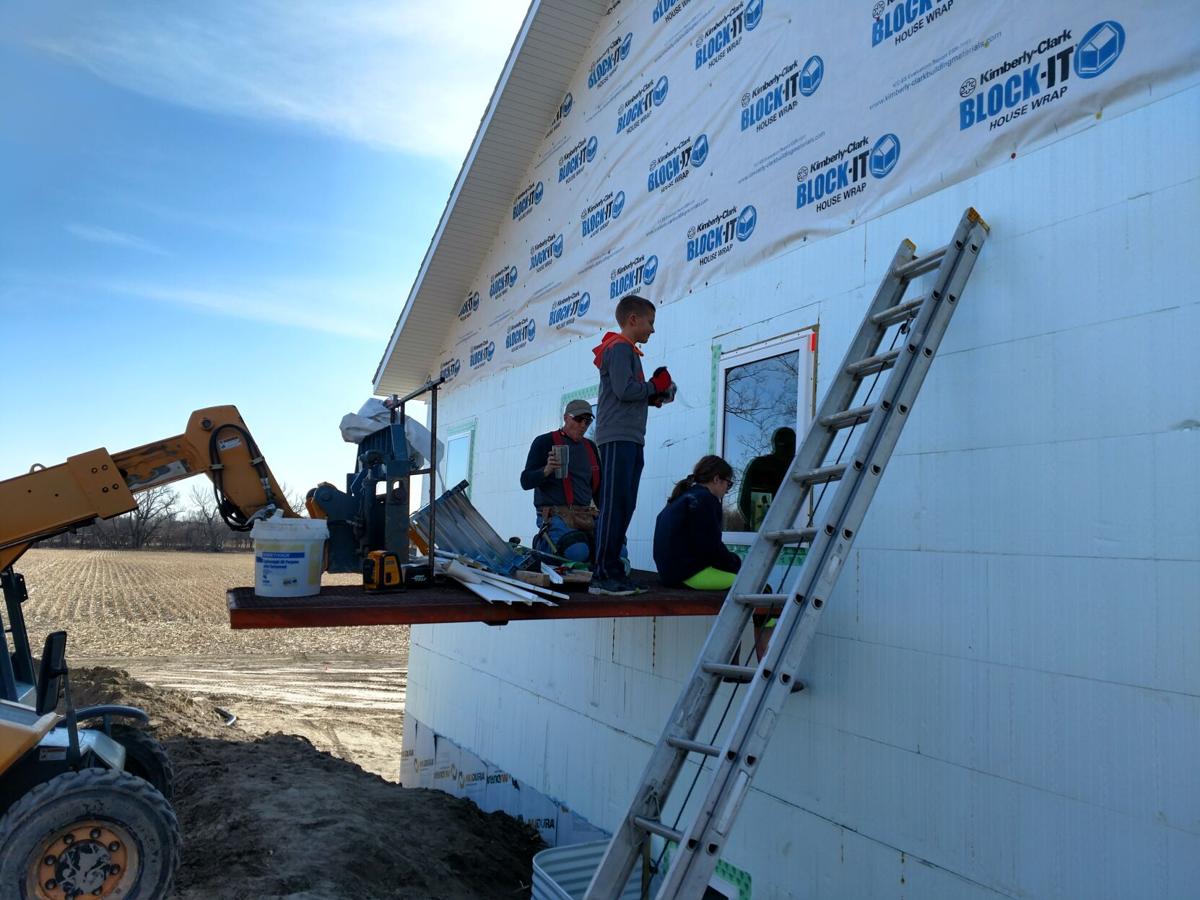 RAVENNA — For Erica and Brendan Lockhorn of Ravenna, the coronavirus pandemic has been anything but boring.
While other young people found little to do after the virus shut down swimming pools and summer activities, the Lockhorn kids were busy helping build their family's new home.
Erica and Brendan performed many important jobs and remembered their house-building adventure in this question-and-answer story. There's more about the house-building exploits of the Tami and Kevin Lockhart family in today's Trends Home & Decorating section inside the Kearney Hub.
QUESTION 1: Were you involved in any important decisions during construction or during finishing and decorating? What were they?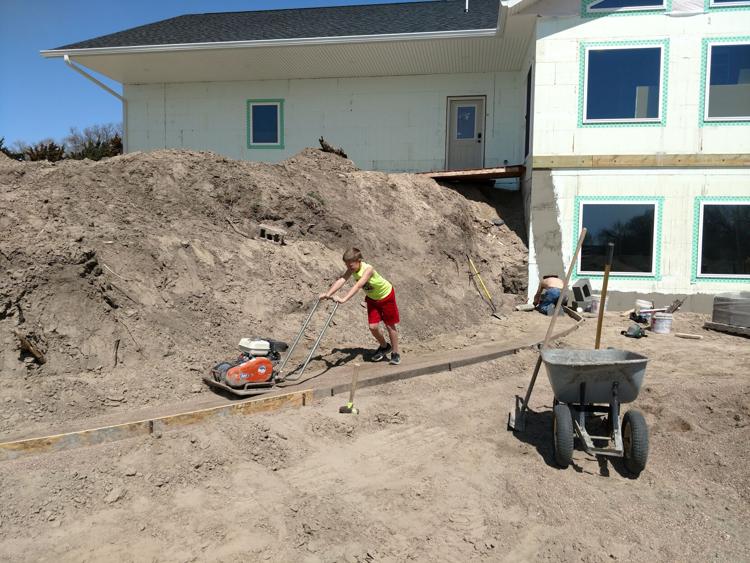 Brendan: I was involved in making the house designs, picking out the color of the siding, the color of the paint, the shingles, the kinds of flooring and color of carpet and wood, and the lights and wall hangings.
Erica: Some of the decisions I was involved in included planning out the floor plan, picking out the wall colors, tile, siding, flooring, cabinets, countertops, and, toward the end, picking out the furniture and deciding how to decorate the walls.
QUESTION 2: How did your parents tell you they planned to build a house and that you would get to help?
Brendan: We had been looking for land for about a year. At first we asked this guy if we could buy his land, but it wasn't for sale until a year later when we could buy it and fix it up. Two summers before that we were driving by and I said, "Who would ever want to live there?" and now we love it here. I said that because there were 5-foot-tall weeds and trees and beer bottles everywhere.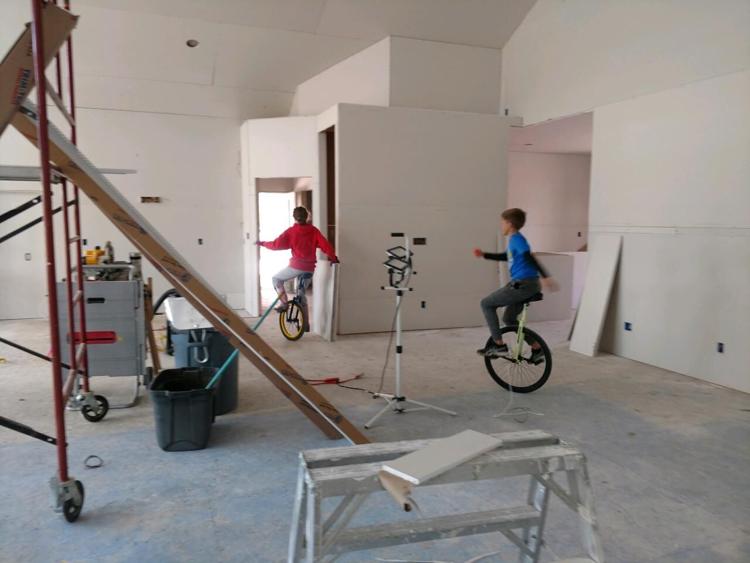 Erica: Over the previous summer, we continuously talked as a family, trying to find land that we could build on, but when we finally found the land that is now our home, we talked about maybe having it hired out, but my father wanted it to feel like we earned the house by saying that we worked as a family, with some help from friends, to build the house that would be our forever home.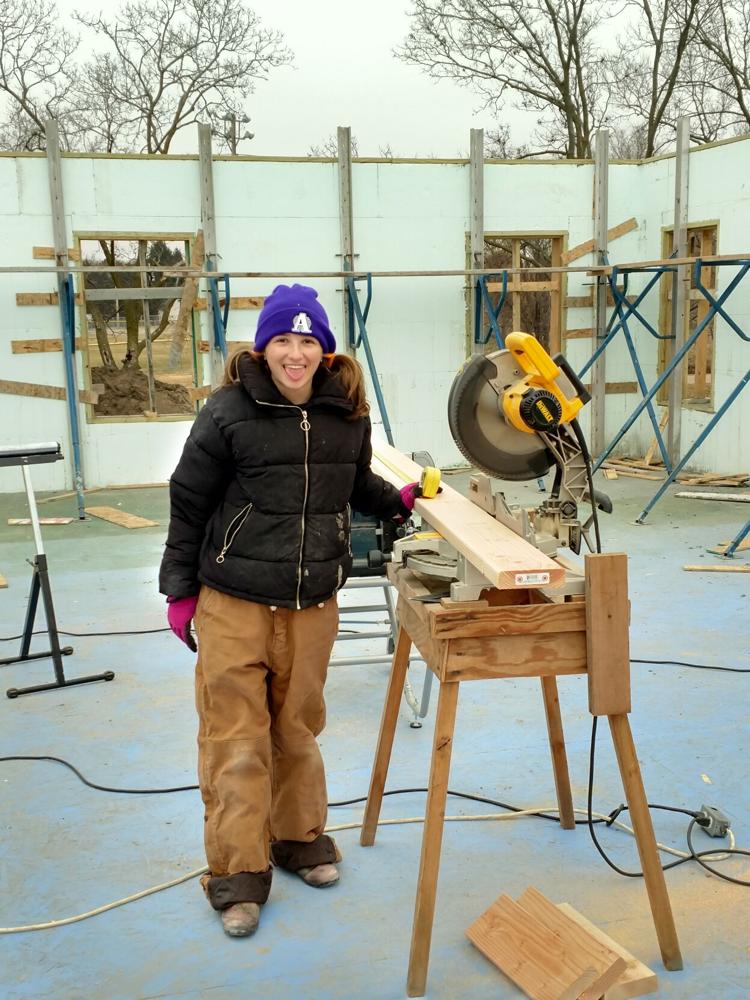 QUESTION 3: What will be the best memory your family made while building the house?
Brendan: It's hard to pick one so I'll just give you a couple. Spending time with my family every day and listening to music while learning how to build a house. Helping build the basement walls while listening to music. Hooking up trusses to the crane and memorizing the plan for the trusses.
Erica: There are a lot of favorite memories from this building experience, but one of my favorites would be jamming out and singing along to music while we worked together on the house. Having friends over to help us work throughout the project also made the experience a lot better.
QUESTION 4: What was an unexpected benefit of the project?
Brendan and Erica: When COVID-19 started to impact the community and school, everyone had to sit at home, bored out of their minds, but because of this project, it gave my family something to do. We loved being able to look forward to the progress we were making and being able to have something to look forward to during the pandemic.