It was time to make a decision, Sofia Jawed-Wessel says.
Would the family stay with the Village Co-Op school she'd helped create and support its growth or would they return to Omaha Public School system once the year ended?
Created as an answer to school closings and remote learning because of the coronavirus pandemic, it would be an easy time to call a halt for the small school as the advent of vaccines eased the situation.
"We made our pros and cons list, what we love about the school and what we wish was different," Jawed-Wessel said of she and her partner, Dustin. "It turns out, the list of things we love is just huge. I'm not ready to let the village go."
They made sure of that by selling a house they owned out of state and providing a down payment for a permanent home for the co-op in the Benson neighborhood.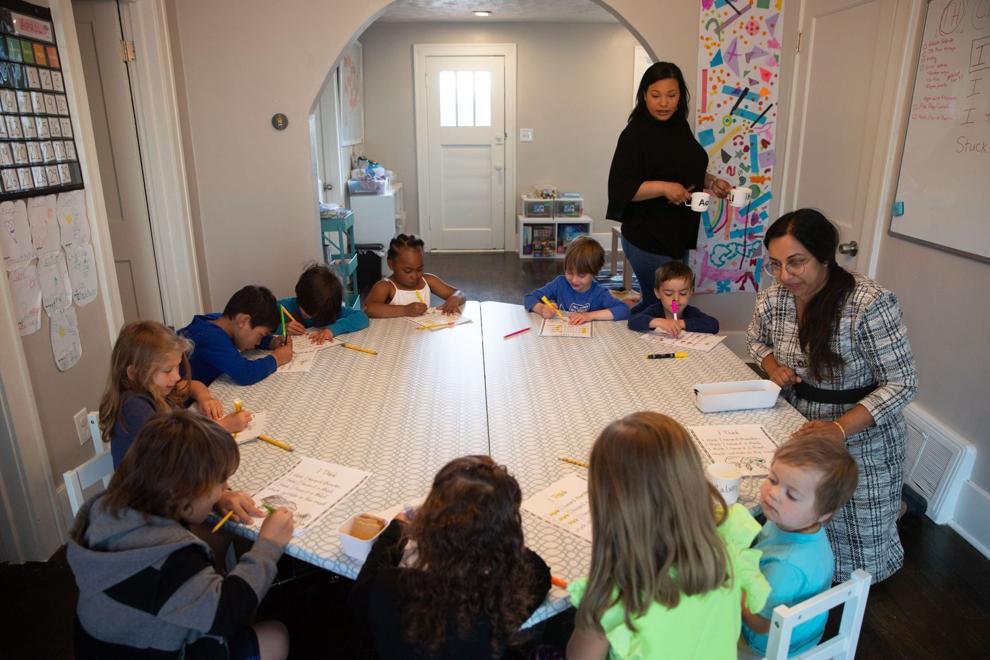 That has provided the foundation for big plans at the school, which has 12 students ages 3 to 8 from 10 families.
Parents are planning a four-week summer camp to help bring in more families who share their progressive values, and they're looking for part-time educators.
"It's a lot of work," said playwright and founder Beaufield Berry-Fisher, one of a rotation of eight parent teachers. "But then you come to school and school seems so joyous."
There have been growing pains since the school opened last August. Some families have left and others have come on board.
They've decided to create their own state-certified curriculum instead of using Blossom and Root. Mortgage payments are now part of the fees.
What's funny, said Jorden Brooks, whose children Luka and Harper Vanek attend, is with all the challenges that usually surround discussing money, it's never been a problem for the co-op. That was a happy surprise.
"We don't all pay the same amount, which is what makes us a full cooperative," she said. "The more volunteer times you are able to put in, the less monetary value you can put in. Some parents don't teach."
Instead, they may be busy on weekends helping turn a house into a school. The Benson home, which is close to many of them, now gives them space for a library, teacher's lounge, three classrooms, a large backyard and a basement and attic to grow into when the time is right.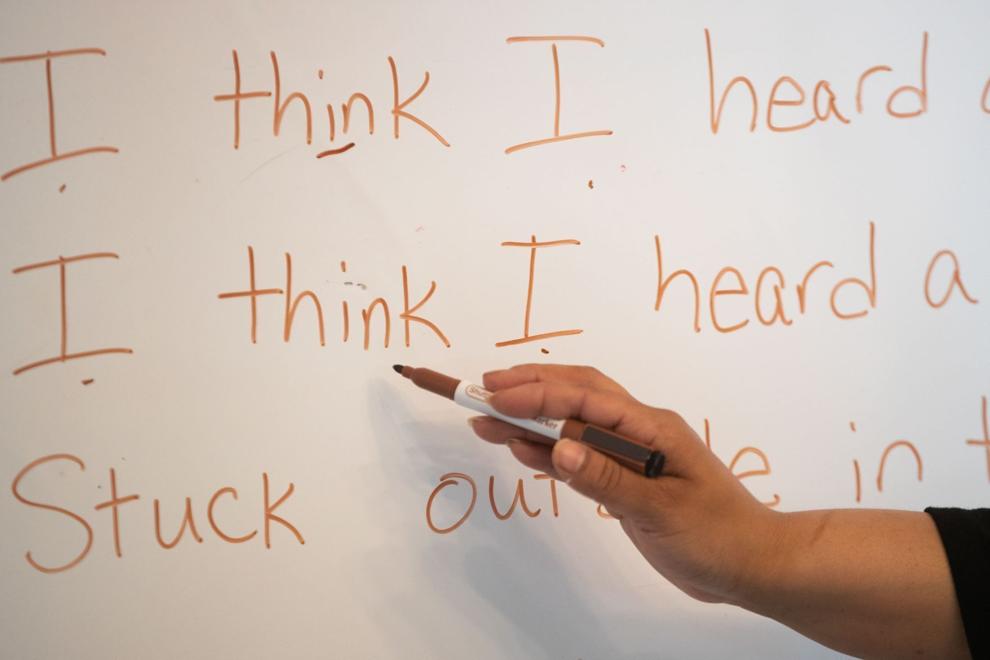 The house was in the middle of renovations when they closed on it in March. It had no appliances and they had to install things like baseboards and tiles.
"Everyone banded together and did it," Berry-Fisher said. "It really was what the co-op was all about."
The values of the fledgling school emerged easily and organically: an anti-racist justice-based culture, child-led joyful learning, safe harbor, community and always growing.
Two-thirds of the families have Black, multiracial and/or non-white children, giving the school a strong source of diversity in culture and experiences.
"One of the most important parts of that, something that brought us all together, was this understanding we now have of who Christopher Columbus was. He's still getting a lot of play in schools and history books," Berry-Fisher said. "What does education look like where we never learn about Christopher Columbus? What if we focus on history that gives focus to people whose voice has yet to be heard? What if we learn about indigenous tribes instead of Christopher Columbus?"
While creating a school, they've also created a community, one that was able to steer completely clear of COVID-19.
It's become a village for other siblings and for the parents, who don't hesitate to call one another if they need babysitting help or if they want to discuss everyday issues such as race, sex, parenting and work. They all agree they've never had this level of support.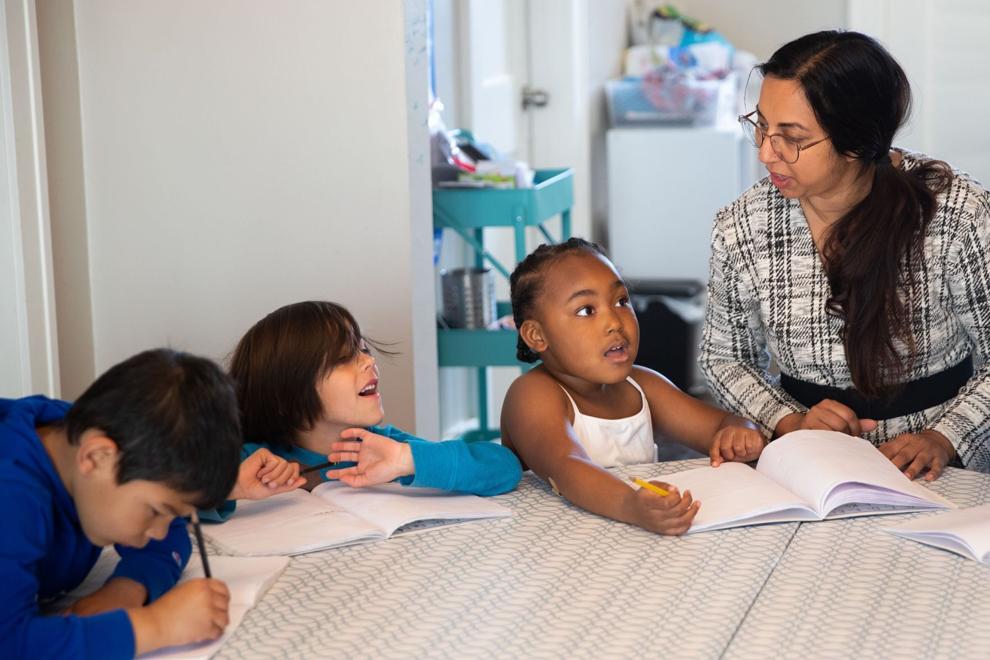 Berry-Fisher is even writing a book that is coming out this fall about the building of the co-op lifestyle. It's called "No Mom Left Behind: How the Village Built Itself."