Multiple teachers at Santee Community Schools have resigned because of a local mandate requiring them to get vaccinated for COVID-19 in time for the upcoming school year.
The district board of education earlier this month approved nine resignations, many of which were solely because of the mandate, said Superintendent Todd Chessmore.
The Santee Sioux Nation tribal council passed the guideline June 2, requiring all employees within the boundaries of the reservation to get fully vaccinated for COVID-19. The mandate officially goes into effect July 1.
Tara Meyer had been employed with the district for two years as a high school science teacher. As a South Dakota resident, she would drive about 110 miles round-trip every day for her job.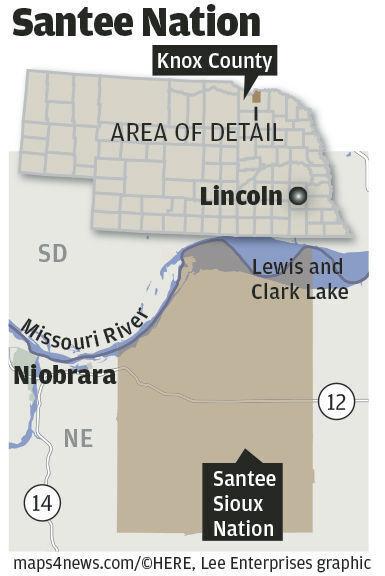 Her resignation was one of the several approved. Meyer said she couldn't get the vaccine because of personal health reasons.
"It was a terrible decision to make. It was so hard because I do love it there," she said. "I wanted to respectfully resign, with no fighting over contracts or anything like that. But, I think there will be more (resignations) to follow."
One former staff member who resigned expressed disappointment in the fact that employment contracts were signed in early spring; however, by the time school employees were given the ultimatum earlier this month, most job opportunities at other schools were filled.
"It's been a very stressful time because there were mandates in town, and no one ever suggested it would affect the school," said the former employee, who requested to remain anonymous to protect future employment options. "Teachers had signed contracts back in March and April, and it wasn't in the contract to have to do this."
The tribal council previously passed a mandate in April that only required tribal employees to get vaccinated, but it was changed to all employees within the reservation on June 2.
The guideline comes after a history of increased COVID-19 restrictions within the reservation that were put in place to be proactive in curbing virus spread. The Santee Sioux Nation had implemented travel restrictions and road checkpoints in 2020 for anyone entering or leaving the reservation.
Chessmore said that despite staffing concerns, he is confident the district "will make sure to provide a quality education."
"At this point and time, we are fairly comfortable to meet our staffing needs next year," he said. "(The resignations) have affected it some, but we have a very resilient staff here with great people up and down the line — we're going to take whatever is handed to us."
An administrative team will present what staffing will look like for the 2021-22 school year at the July board of education meeting, according to Chessmore's report earlier this month.
The former staff member said the reservation "has lost more people to the mandate than to COVID-19." The exact number of employees who have resigned since the mandate was announced is unknown; the tribal council didn't respond to a request for comment.
"I didn't want to leave," the staff member said. "I just love this school and area, and the kids are the ones who are going to hurt from this. It's going to affect the kids who are losing some of those teachers."
Chessmore said he's optimistic about the upcoming school year and those who are staying.
"This is a bump in the road, but it's a bump, not a canyon," he said. "We are going to navigate it and are optimistic about the future."
Virus by the numbers: 10 charts that show how Nebraska is coping with COVID-19
Omaha hospital bed occupancy
Douglas county COVID-19 deaths
Douglas county COVID-19 cases
Nebraska ICU capacity, by county
Nebraska hospital capacity, by county
Nebraska COVID-19 vaccine distribution
COVID-19 vaccination rates: How Nebraska compares
Nebraska COVID-19 hospitalizations and ICU usage
Lincoln hospital bed occupancy
Lancaster county COVID-19 cases
Lancaster county COVID-19 deaths
Nebraska COVID-19 testing