Nebraska football fans lived a disappointing Week 0 with the Cornhuskers' 30-22 loss to Illinois. After the loss, it might be believed that nothing has changed.
As everyone expects the worst this season for the Huskers after the first game, this opens the door for UNK football. Let me explain.
As I've grown to know from the seven months of living in the state, Nebraskans eat, breathe and sleep Husker football. A toddler's first words aren't mama or papa. It's "Go Big Red."
I can relate to that. Back in south Florida, the Miami Hurricanes dominated the sports market over the professional teams. You can't help but root for the 'Canes every Saturday during football season. Especially during their heyday when they were contending for national titles.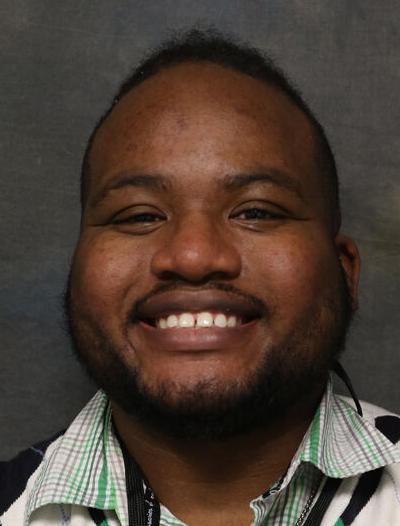 However, that also puts other local schools on the back burner. Florida International and Florida Atlantic, to be exact. Two Division I schools outside of the power five conferences continue to struggle with fan attendance.
Because for one, Miami is a big city, and there's something else to do down there compared to Lincoln, and two, many would prefer to watch Miami football at home than attend FIU/FAU game even if they have close ties to the Conference USA teams. Loyalty plays a factor because the Hurricanes was the team we grew up cheering for.
Now back to Nebraska. What I like about Nebraska's season is it's schedule-friendly. If you compare the Lopers' football schedule to the Cornhuskers, local fans don't have to pick and choose which game to attend.
UNK football starts this Thursday as the Lopers host Missouri Southern at 7 p.m. The same week the Cornhuskers play Fordham at home on Saturday and are likely to release their frustration after starting the year 0-1.
The first Saturday home game for the Lopers is on Sept. 18 against Washburn at 1 p.m. The same day, Nebraska travels down south to face second-ranked Oklahoma at 11 a.m. on FOX Network. On paper, Oklahoma is a heavy favorite and could crush Nebraska by halftime. That'll be the perfect time to head over to Cope Stadium to see the Lopers do the same to Washburn.
The only time UNK and Nebraska fans might have a conflict is Oct. 9. Both teams will be at home. For the Lopers, it's homecoming week, and kickoff is set for 2 p.m. that Saturday. For Nebraska, Michigan is in town, and kickoff is still to be announced.
When that day comes, we will know where both teams stand. Other than that, when Huskers are on the road, the Lopers are at home, and vice versa, so the Kearney community doesn't have a reason to miss a Loper home game.
It's not like UNK football is a hard sell.
The Lopers have been on the rise since Josh Lynn took over as head coach in 2017. The same year, Scott Frost was hired to run the Husker football program. Did you ever think four years ago, Frost still would be searching for his first winning season?
Coach Lynn has established a winning culture at UNK. The Lopers are led by TJ Davis at quarterback. He's not Adrian Martinez, but hey, why compare the two? Both are athletically gifted within their own right. The biggest difference is not that one is a Big 10 quarterback and the other is Division II, it is that Davis is playing in a triple-option offense and Martinez is not. Even so, Davis still finds ways to put on a show for the UNK fans as he enters his junior season.
UNK returned most of its starters due to a COVID year allowance. In the coaches' poll, UNK was voted to finish fourth in the MIAA standings. Expectations could not be any higher.
No one is saying to abandon Husker football. Keep cheering on Big Red, but in the Kearney area, the focus should be on the color blue and Let's Go Lopers!