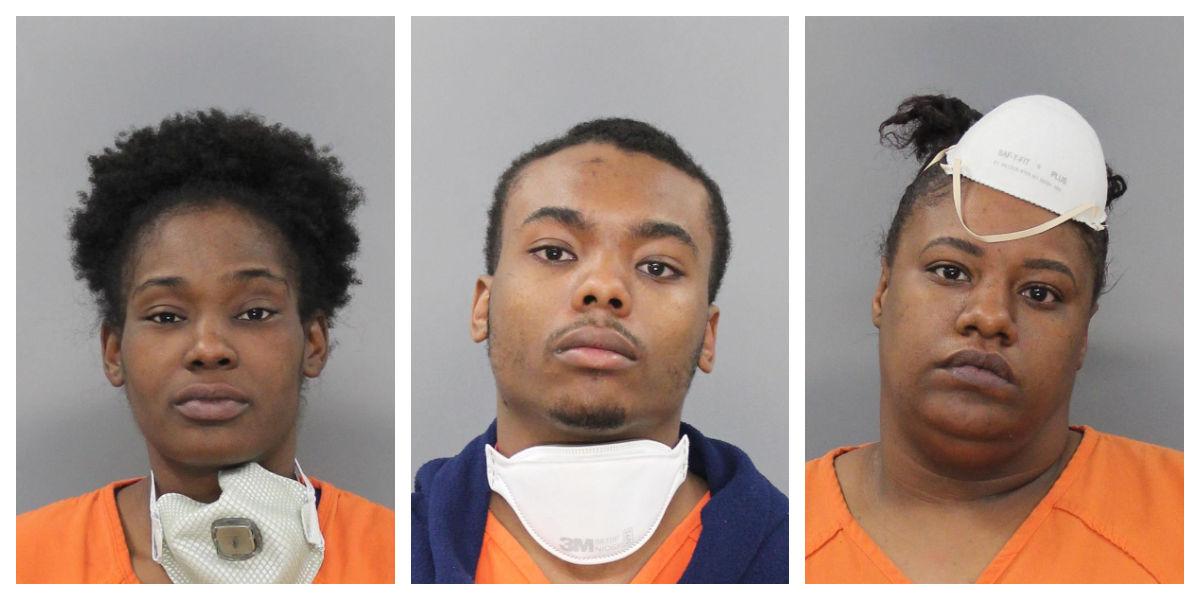 LINCOLN — Two Indiana women have been sentenced to federal prison after 20 pounds of methamphetamine was found in the vehicle they were traveling in during a 2020 traffic stop on Interstate 80.
Shanae Douglas of Gary, Indiana, was sentenced in December in U.S. Federal District Court in Lincoln to three years in federal prison for felony distribution of meth on March 31, 2020. She will serve two years of supervised released.
Antoinette Brandy, also of Gary, Indiana, was sentenced in federal court to four years and four months in federal prison for felony distribution of meth in the same incident. Brandy was driving the vehicle at the time of the traffic stop.
Their ages were not available in the court documents.
She will serve three years of supervised release.
Both women previously had pleaded guilty to the charges. There is no good time in federal prison.
Around 8 p.m. March 31, a Nebraska State Patrol trooper observed a Chevrolet Tahoe that failed to signal a turn as it exited Interstate 80 near Kearney. During the traffic stop court records say the trooper could smell marijuana coming from inside the vehicle.
Court records indicate Douglas was driving east on I-80 at the time from California to Illinois. Brandy was the front seat passenger, while Juwan Powell of Harvey, Illinois, was lying down in the back seat. His age was not available in court records.
Troopers searched the vehicle and found 20 pounds of meth and 2 ounces of marijuana in vacuum-sealed bags hidden behind the plastic trim of the SUV, court records indicate.
The trio were all arrested.
The investigation revealed Powell allegedly flew to the Los Angeles airport on March 26, 2020, while Douglas and Brandy flew to the airport on March 27, 2020. The three stayed in California until March 30 when Brandy rented the SUV and the trio left for Illinois.
Powell's case is pending in federal court where he also is charged with felony distribution of meth.