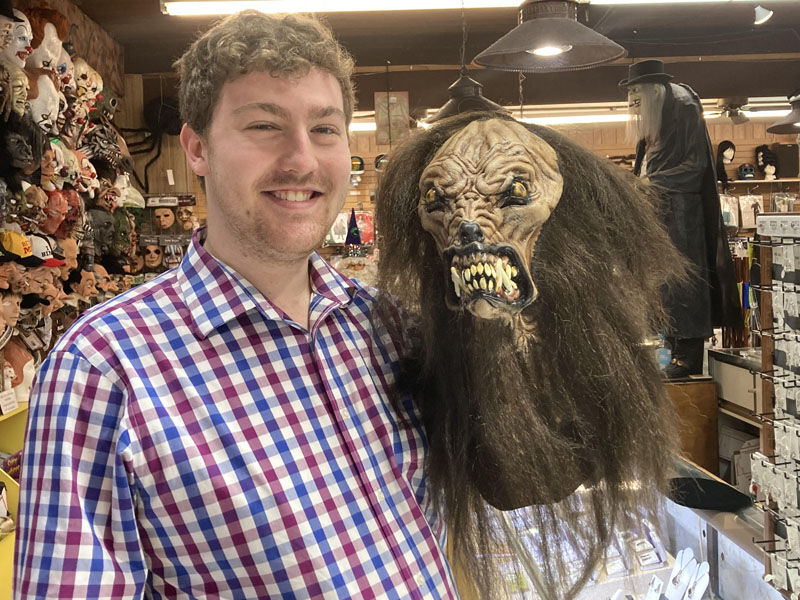 KEARNEY — Tuesday afternoon, Tyler Clay stopped in at the Stagecoach and studied the 75 masks hanging on the wall.
Masks of all kinds — ghastly and gentle, horrific and humorous — stared back at him.
Finally, he selected a grotesque monster mask with stringy brown hair, terrifying eyes and a contorted, evil face.
"My family loves Halloween," said Clay, a University of Nebraska at Kearney student from Hastings. "I've bought a new mask every Halloween for a dozen years."
Sales of masks, costumes and Halloween paraphernalia are booming at Stagecoach this year, a sharp upturn after last year's sagging sales during COVID-19.
Last year, as COVID surged, "we didn't know if people would go out or have parties or whatever. We thought we were in trouble. We didn't do the business we normally did, but we did better than we thought we would, frankly," said Skylar Glandon, the store's assistant manager. "Last year, Halloween was on a Saturday night, and that helped."
The hottest-selling masks and costumes this year are Michael Myers, the character in the "Halloween" classic slasher film series, and Pennywise the Clown, the monster created by novelist Stephen King in his 1986 novel "It." Pennywise feeds on the young and the innocent every 27 years in the town of Derry, Maine.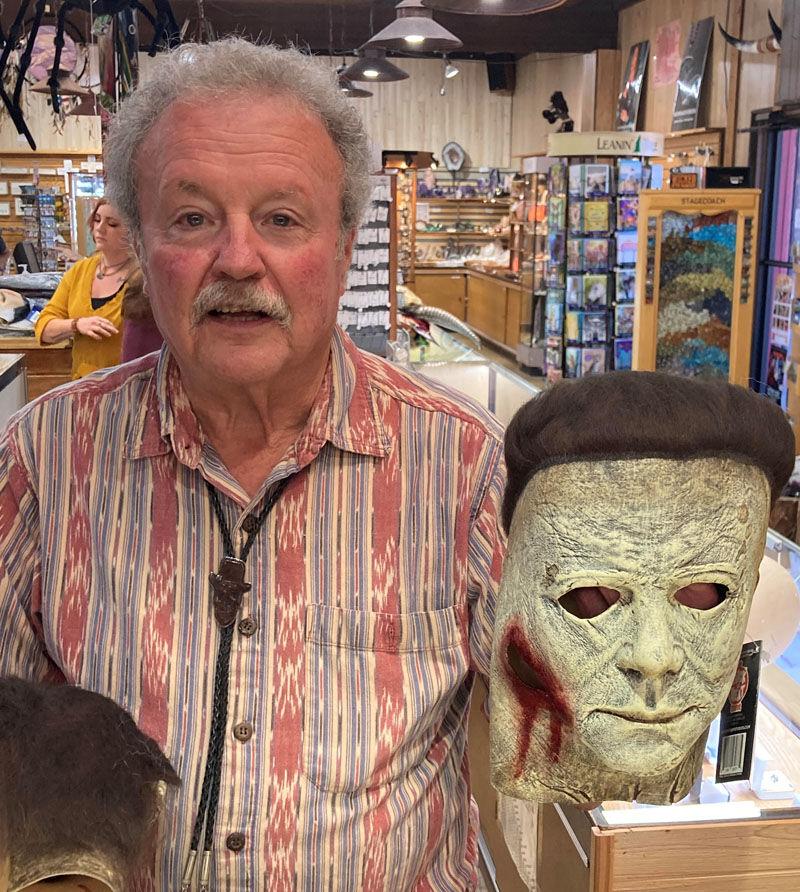 Also popular are the classic Disney villain Cruella de Vil, and the Plague Doctor, a character during the Black Death in Europe who wears a beaked mask.
Clowns are a sure bet, too.
"I always tell people if your goal is to scare somebody, a clown is a good way," Glandon said.
But the scars of COVID remain. It's affecting the store again, this time with delayed orders. Stagecoach typically orders its Halloween items — masks, costumes, headpieces, accessories — in January. In 2020, orders weren't delayed because COVID did not hit the region until March, but this year was different.
Due to the pandemic, Stagecoach's inventory of 150 styles of wigs and 130 masks "came in batches this year," Glandon said.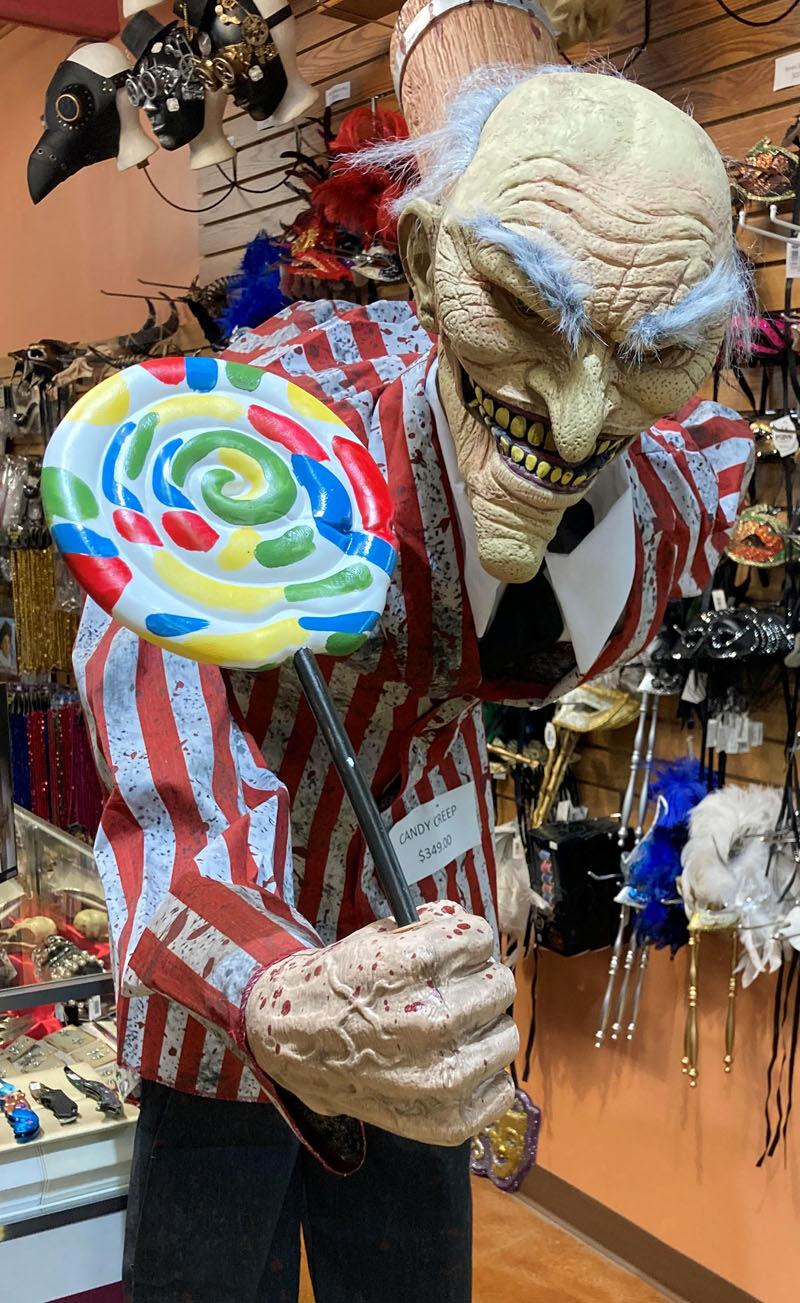 "Normally, companies send our inventory in March, but this year everything was delayed. We didn't get anything until July or August," said Gary Glandon, Skylar's father and the co-owner of Stagecoach with his wife Susan.
"Was I worried? Yes," he added.
Skylar said one company's sales rep warned them that much of its merchandise was stuck on a ship out in the Pacific, and shipping costs could go "through the roof." Another company sent just half of what Stagecoach ordered due to the pandemic.
But now, with oodles of inventory and eager customers, sales are booming.
The 48-year-old store has been offering Halloween items since the late 1970s.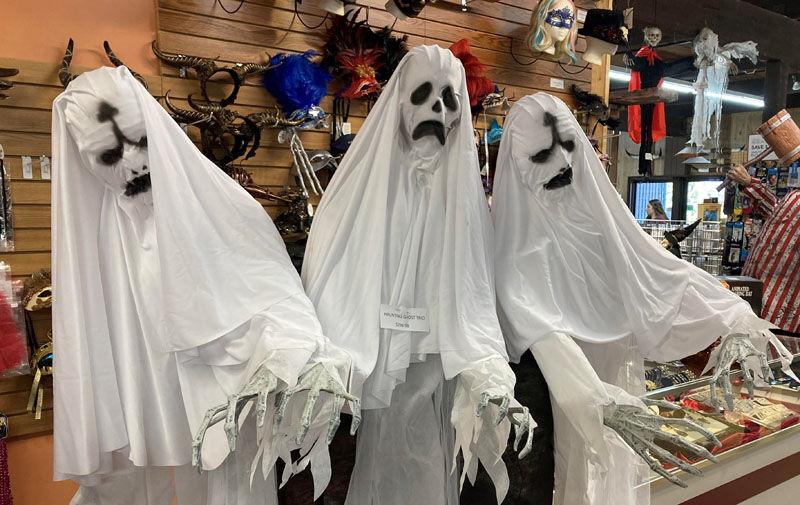 It begins setting out Halloween costumes and accessories right after Labor Day. "The first (Halloween) customers are really passionate about Halloween. They've been thinking about it and want to come see all the new things," Skylar said.
Ever since then, Stagecoach has been off and running. By next week, Stagecoach will stay open an hour later each night and do as much Halloween business in a single week as it has in the seven weeks since early September.
"Some stores pack up their costumes and masks before Halloween, but with us, it's the opposite," Gary said. "People might get invited to a party right before Halloween and they realize they need a costume."
Makeup is a hot seller, too, Gary said. Stagecoach sells Ben Nye Make-up, one of the top theatrical makeup brands in the U.S. It offers fake blood, theatrical adhesive, liquid latex to create scars and wounds, and more.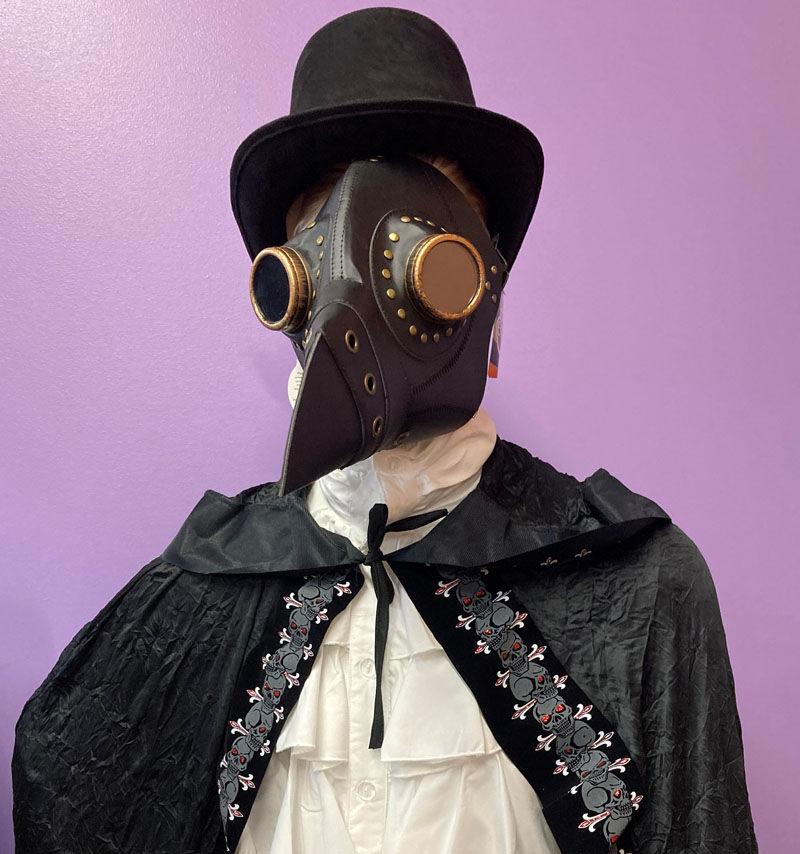 The company was launched by the late legendary Ben Nye, a Fremont native who, as makeup director for 20th Century Fox for 40 years, did the makeup for 500 films, including such classics as "Gone With The Wind."
"It sells well all year long, especially for schools and theaters, but it sells especially well at Halloween," Gary said. "There aren't many places in Nebraska that carry it, so people will drive from North Platte and beyond to get it."
Meanwhile, as customers scurry in, costumes are still arriving at Stagecoach.
Skylar said such late shipments are "pretty unorthodox, but this year, because of the supply chain problem, we didn't get as much earlier as we usually do, so we're trying to catch up."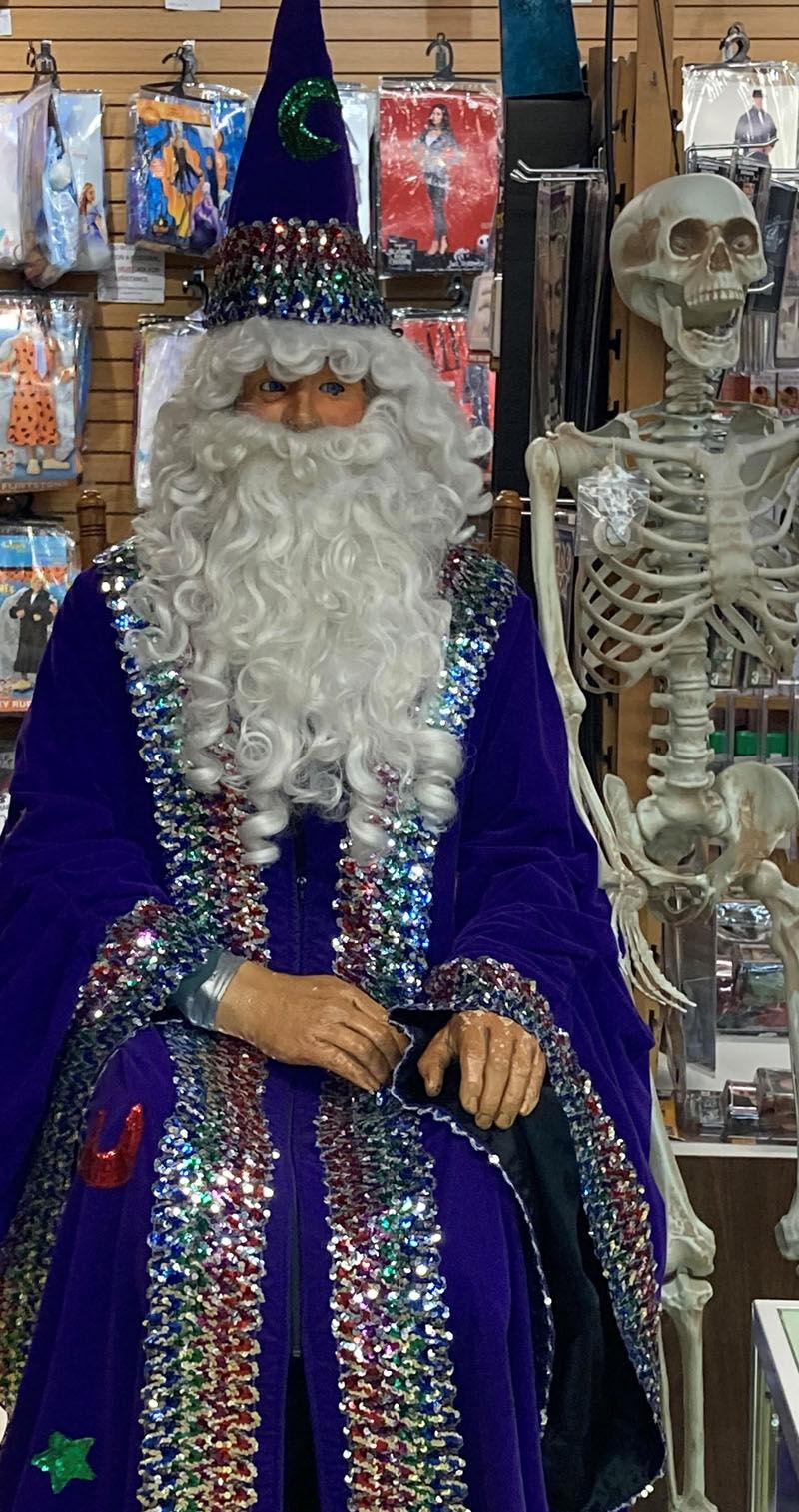 The store's busiest day of the season will be Oct. 30 when even the staff will wear costumes. Gary and Skylar have been too busy with late shipments, eager customers and a rebounding business to choose what they'll wear, but they will be costumed on that big day.
This year has been one of the best in Stagecoach's 48 years, Gary said. "A lot of people just wanted to get out this year. We got a lot of travelers this summer from the interstate. They were just tired of being indoors after COVID."