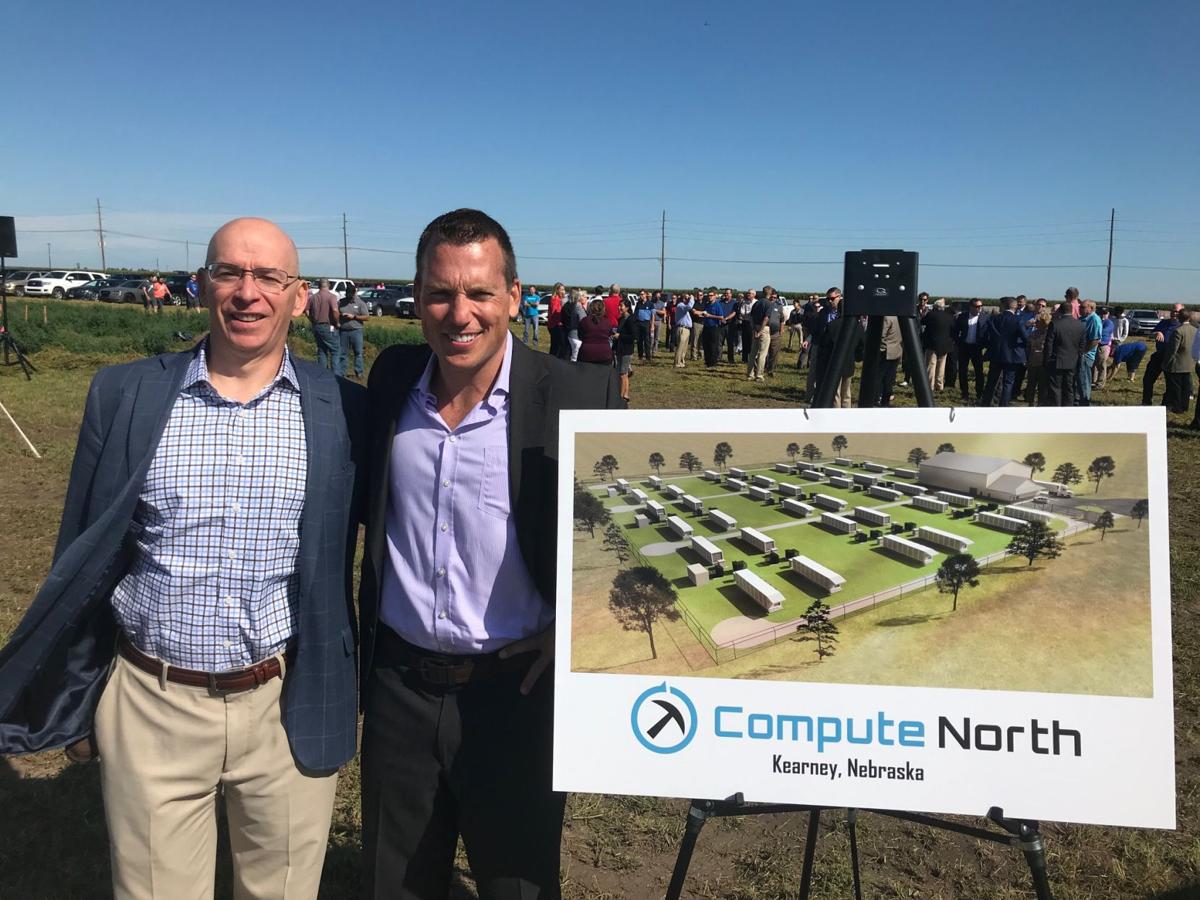 KEARNEY — Forget what you know about data centers.
The Compute North facility that soon will be built at Kearney's Tech oNE Crossing represents the next generation in data centers.
It's a fraction of the cost of the colossal information storage centers like the Google, Fidelity, Yahoo, Cabela's and Travelers Insurance data centers in the Omaha area. Those centers employ hundreds of people and cost hundreds of millions of dollars to build.
"What we're building is the next generation data center where we can handle high-end computer processing at a lower cost," Compute North President Marshall Johnson said earlier this week from his headquarters in Eden Prairie, Minn.
Sign up for Kearney Hub daily news updates
The Kearney data center will occupy just 5 acres and employ 10-20 when completed, but it will possess massive computing
power. Compute North's tenants will utilize their computing power for a variety of applications ranging from blockchain technology and cryptocurrency to artificial intelligence and machine learning.
Compute North is hiring, Johnson said. The company is looking for smart and customer-focused individuals with information technology backgrounds.
"This is going to support the next generation of technology, which is artificial intelligence and machine learning, and Kearney will be on the forefront," Johnson said.
He and Compute North's founder, Dave Perrill, were to be among the company's top executives attending today's 10:30 a.m. groundbreaking.
"He'll give high-level background on our company and that we're building the next generation data center," Johnson said about Perrill's remarks.
Kearney will become Compute North's third data center location. The others are in Big Springs, Texas, and on the former Gateway Computers campus in North Sioux City, S.D.
"We're thrilled to be kicking off our latest and largest location in Kearney," Johnson said. He said Kearney and Nebraska conducted an excellent recruiting effort during the past year. Along with the central location and fiber-optic access, Johnson said his company is impressed with the reliability of Nebraska Public Power District. Darren Robinson, executive director of The Economic Development Council of Buffalo County, also earned a thumbs-up from Johnson, as did Kearney itself.
"It's been the community," he said.
Compute North is buying its five-acre tract for $75,000 from the city of Kearney. According to a press release, the data center will cost $7.65 million.
Get local news delivered to your inbox!
Subscribe to our Daily Headlines newsletter.