KEARNEY — Alan Gentz and his wife, Julie, were promoting Kearney's Classic Car Collection during a weekend car show at Rapid City, South Dakota, and won the show's People's Choice Award.
"We were representing Kearney at the show," said Gentz. "We handed out more than 300 promotional brochures about the Classic Car Collection. A lot of people told us, 'We want to go there.'"
People not only gave a thumbs-up to the Kearney auto museum, they also voted the 1940 Packard convertible as winner of the People's Choice Award.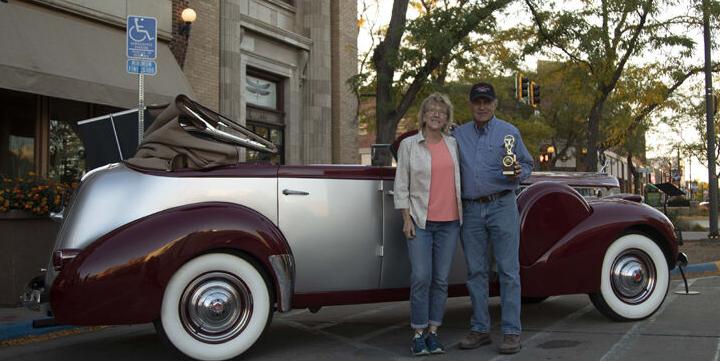 The Gentzes selected the Packard from the more than 200 vintage and unique vehicles at the Classic Car Collection to represent the Kearney attraction at Rapid City's 11th annual Cruise Car Show. The maroon and silver Packard has whitewall tires and sports a gleaming chrome cormorant hood ornament.
Gentz is a businessman from Sterling, Colorado. He and his VeriQuest investors group recently purchased the Classic Car Collection for $1.2 million. During its 10 years, the collection has had visitors from more than 50 foreign countries and all 50 states, and attendance has ranged from 8,000 -13,000 annually. .
"We're looking for more support, but we're still open," Gentz said Tuesday.
Among his goals now is to spread the word about the Kearney attraction.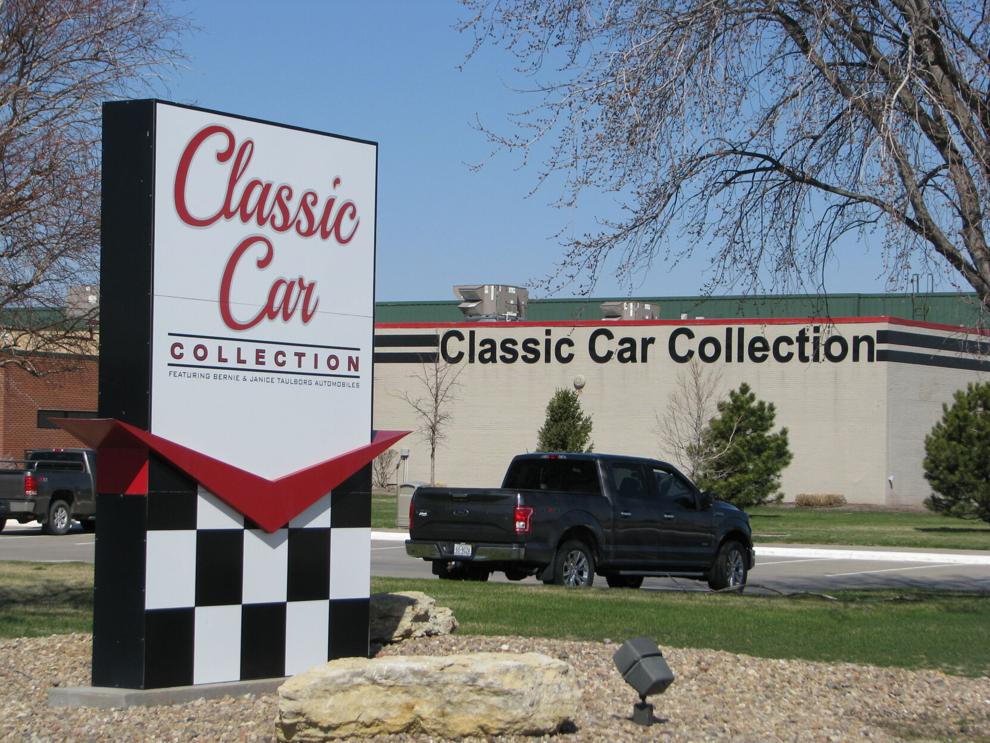 In June the collection was listed among the top nine car museums in the United States. In preparation for the Rapid City show, he tuned up the Packard, polished it and made it road ready. The Gentzes didn't drive the rare old car to South Dakota. Instead, the Packard rode to the show in an enclosed trailer.
Gentz said he and Julie enjoyed talking with people in South Dakota. Later, they folded down the Packard's convertible top and rolled down Rapid City's Main Street during the cruising part of the show. Gentz said the Rapid City show is nationally recognized among collectors and old car lovers. The event attracted 275 vintage and unique vehicles. Gentz said he and Julie were reminded of Kearney's Cruise Nite.
"The people are really down to earth. We can set politics aside and just enjoy the day and the value and beauty of the automobile," Gentz said.