KEARNEY — For kids across the United States, a second summer without sunny afternoons at the pool is unthinkable.
But that may be the fate in some towns and cities because there's a chemical shortage. The United States is facing a chlorine crisis.
Without the chemical to sanitize water, a swimming pool becomes a smelly, bacteria-infested mess; however, that probably won't happen across much of central and western Nebraska, said Kearney's unofficial king of chlorine.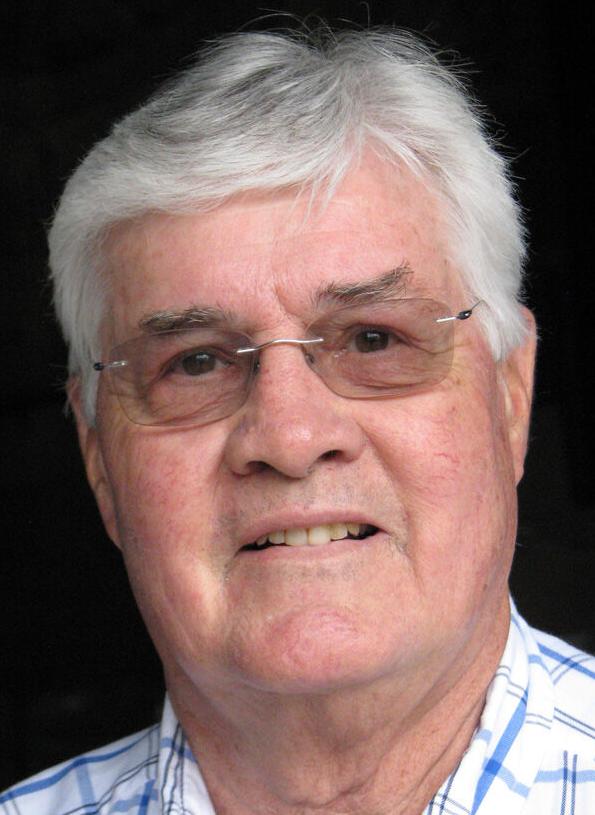 "A lot of pools didn't open last year because of the pandemic," said Doug Deterding, owner of Deterding's Hot Tubs, Pools & Fireplaces in Kearney.
He said he could almost feel the sadness and boredom in 2020, especially in towns where the pool becomes the social center for kids.
"It's critical for them to have something to do for the summer," said Deterding, whose business is well-known for its spas, hot tubs and chemicals to keep them fresh and inviting.
Deterding isn't as well known as a major supplier for municipal pool chemicals. His sales territory stretches from Hebron along U.S. Highway 81 in eastern Nebraska to McCook in the oil fields of southwest Nebraska.
The chlorine crisis began in August 2020 when Hurricane Laura damaged a Lake Charles, Louisiana, chemical plant and it caught fire.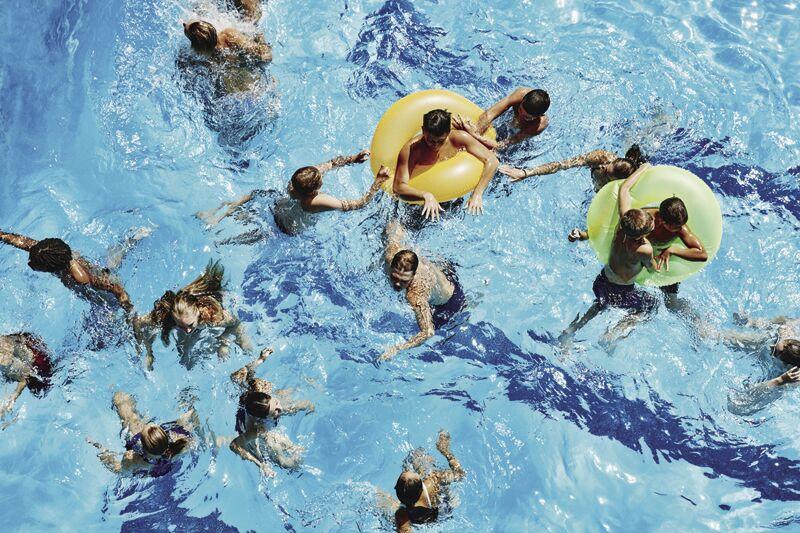 Deterding said the chlorine products made at the plant are among those that he distributes to almost 500 pools, including Kearney's two municipal pools. When Harmon and Centennial park pools open on May 25, they'll have the chlorine to be safe and healthy.
"We buy our chemicals through Deterding's. They ordered enough so we have enough," said Kiane Davidson, the Kearney Park and Recreation Department's aquatics and youth recreation coordinator.
The shortage traces back to Hurricane Laura in August 2020. The storm badly damaged the BioGuard chlorine factory in Louisiana, forcing the sales team at the plant to alert suppliers, like Deterding, to place orders quickly or risk coming up short.
"We anticipated there would be a huge problem with chlorine this year, but we got out ahead of it," Deterding said.
He put in his order in October, only a few short weeks after the chlorine plant burned. Recovery has been slow, he said, so BioGuard reps told him to carefully forecast his needs through the remainder of the summer and anticipate long waits for delivery.
Normally Deterding's receives orders in just one week, but this summer it will be six to eight weeks.
Deterding said supplies are short, but he believes BioGuard will reward his loyalty by filling his chlorine orders first.
Davidson said the volume of chlorine a swim pool requires is based on several variables. A warm summer will "burn off" chlorine faster than a cool one.
Deterding said the amount of contaminants that must be sanitized can weaken chlorine. Rainfall carrying smog-tainted droplets from Colorado's Front Range can weaken chlorine before its time.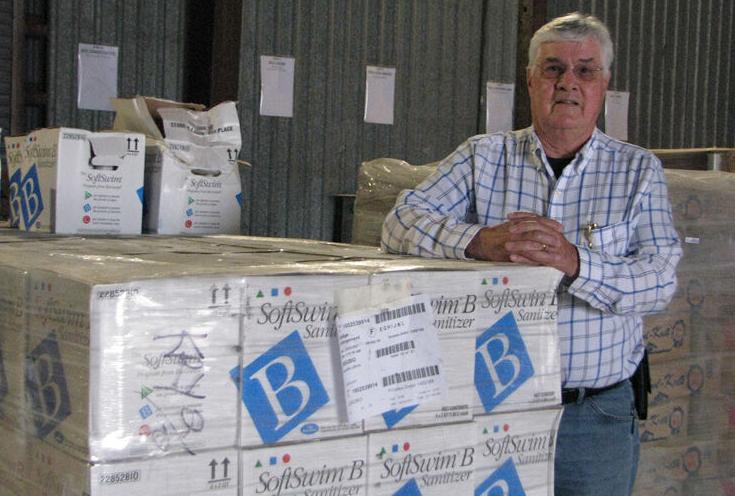 Nebraska health and safety regulations require pool water to be tested every four hours. The acceptable range is 3 to 10 parts per million chlorine to water.
Deterding said this summer's shortages will reward good training. Skillful pool operators will keep chlorine levels as close as they can to 3 parts per million, and not waste chlorine by oversaturating the water.
Some pool experts suggest that Americans stock up early before chlorine and other sanitizers are gone from the shelves. Deterding said big box stores could run out of consumer brands for home pools and spas, so he's anticipating shoppers will come to check on his supplies.
Not every pool needs chlorine.
"There may be backyard pools that may not have a source of supply," Deterding said, noting there are viable non-chlorine sanitizers. "We might convert them to biguanide." It's an effective sanitizer normally used in above-ground pools that's more forgiving because stronger concentrations are allowed.
Already the tight chlorine supply is driving up prices. One news report said prices have nearly doubled to about $170 for a 5-gallon bucket.
Deterding said his supplier was forced to pass along increases, and they're in the range of 50% to 75%.
Davidson, the city of Kearney's aquatics and youth recreation coordinator, said her department is insulated from at least some of the cost increases.
Water that flows from Kearney's six splashpads is straight from the source — no chemicals added.