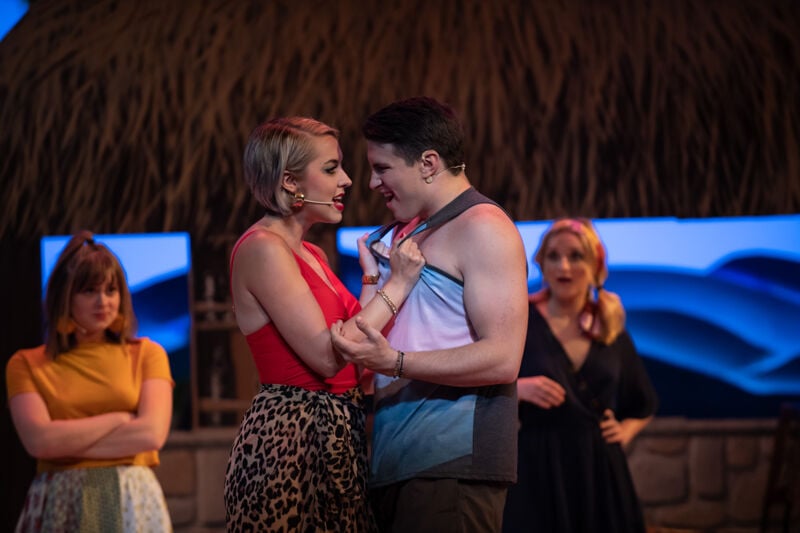 KEARNEY — Kearney audiences know Whitney Wolf from her work in this summer's Crane River Theatre productions of "Cinderella" and "Mamma Mia" where she served as the dance captain for both shows.
"As dance captain, I have to make sure that when the choreographer leaves, all the dancing keeps itself clean and all of the formations are locked in," she said. "I also run lift calls. Any kind of lift or choreographical special effects that are part of the show, I make sure they are done safely and executed well."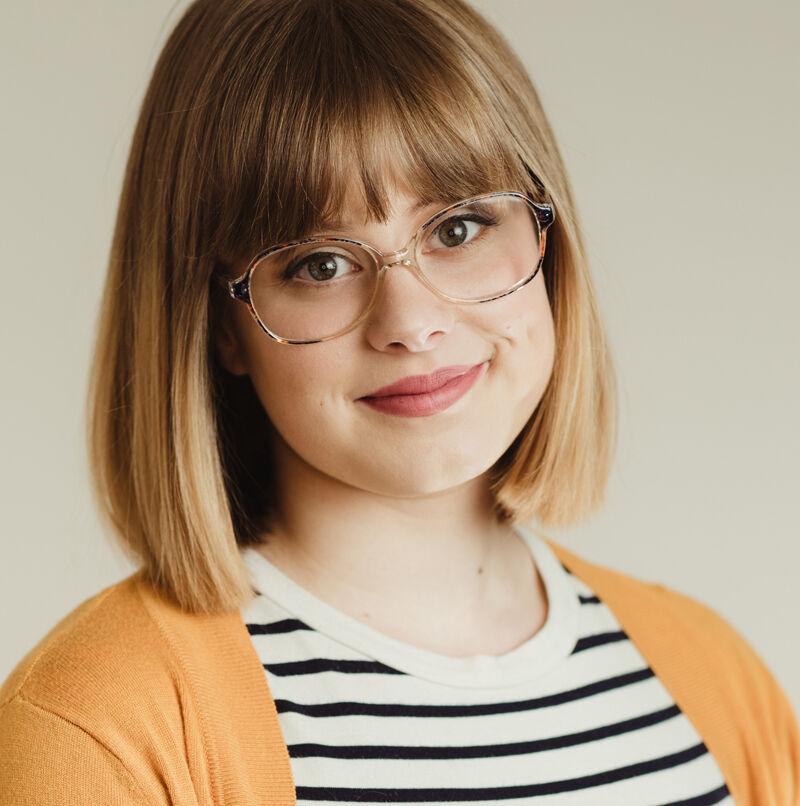 Wolf, originally from Sioux City, Iowa, but who now calls Denver home, also danced in both shows.
Zachary Prall, who will join with other performers on stage, played the part of Pepper in "Mamma Mia." He grew up in Plattsmouth but now lives in New York City where he is pursuing a career in theater.
Both performers will return to the stage for Crane River Theater's production, "Celebrate Broadway," 7 p.m. Saturday and 2 p.m. Sunday at the Merryman Performing Arts Center. The show features the songs of Broadway and some of the performers who have graced the stages in Kearney for Crane River Theater. Tickets are $20.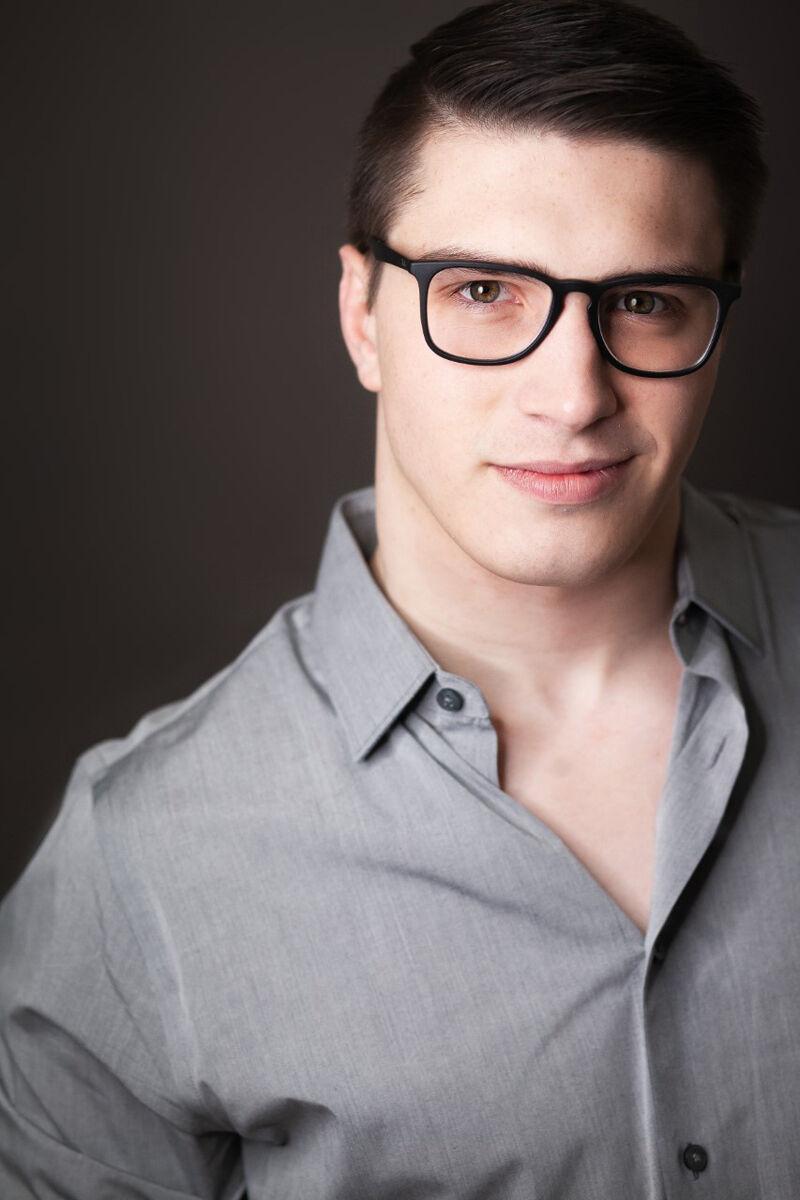 "'Celebrate Broadway' is an annual tradition for us," said Crane River Theater executive director Steve Barth. "It's the first show we ever did for Crane River Theater. In 2009 we presented our first 'Celebrate Broadway,' which launched our company. The show features a wonderful group of artists presenting an array of different Broadway songs."
Audiences can expect to hear solos, duets and ensemble pieces.
"There's going to be a lot of numbers that people know and are familiar with," Barth said. "And there are some unique and new numbers that audience members may never have heard or that just came out."
A production like "Celebrate Broadway" plays to the strength of the performers.
"The joy of this is that we can rely on the artists who have come in to present all these songs that they know and love," Barth added. "Many of them have performed these songs before or they've always wanted to perform them. It gives them the opportunity to be featured individually in some ways. Each artist gets to perform at least one solo and one group number — and get the opportunity to shine."
Prall will perform in two quartets, a duet and a solo.
"This gives us a lot more freedom to bring ourselves to the music," he said. "You don't have to put the songs within the context of the show. You can really just bring yourself to the music, sing what we love and have fun."
For Barth, "Celebrate Broadway" lets the audiences see Crane River Theater performers in a different way.
"Audience members get to see Whitney as Lisa in 'Mamma Mia' and see Zachary as Pepper in 'Mamma Mia,' but then they come to 'Celebrate Broadway' and get to see them in a different light," Barth said. "They might get to perform a ballad where they didn't get that chance in 'Mamma Mia.' The audiences can see a different side of each artist, which I think is a great opportunity for the artist."
Wolf said she enjoys performing theater in a smaller town because so many audience members create relationships with the performers.
"I've never had so many people feel so comfortable having conversations with me," she said. "I love learning about the community and the people who live here and the people who support this space. It's a lot of fun. And you do build that connection, especially for the people that continually come back to the shows."
Wolf remembers the audience members who return to the performances.
"Seeing them again kind of warms your heart," she said. "Oh, they're here to see me. That's really exciting. Theater is about making connections."
Prall also enjoys his celebrity status in central Nebraska.
"It's been so cool, just these last couple days, we were at several restaurants and every single time we go out, people come up and say, 'You were in "Mamma Mia," right?'" he said. "It's been cool to see peoples' reactions. But I think one of the coolest things is when we were doing a bunch of Explore Theater camps and the kids went to see 'Cinderella' where I played a raccoon. And then they saw 'Mamma Mia' and they were really impressed. Wow! What a difference in those two characters."
Barth understands that audiences come to plays and musicals with a strong idea of what they will experience.
"With 'Celebrate Broadway,' the audience knows that it's a collection of Broadway songs," he said. "They really don't know much more than that. The audience is taken on so many different journeys throughout 'Celebrate Broadway.' They come and they're open to each song and the story that's being told through each actor. That's why people love this show so much; it's unexpected."
Wolf intends to return to Denver after finishing her work for Crane River Theater. In the spring of 2022, she plans to tour with National Theater for Children. Prall graduated from college in May, moved to New York City for a week and then traveled to Kearney to work with Crane River Theater.
"I have an apartment waiting for me in New York City," he said. "It's probably a little dusty. I'll just start in the grind of being a professional, working actor."