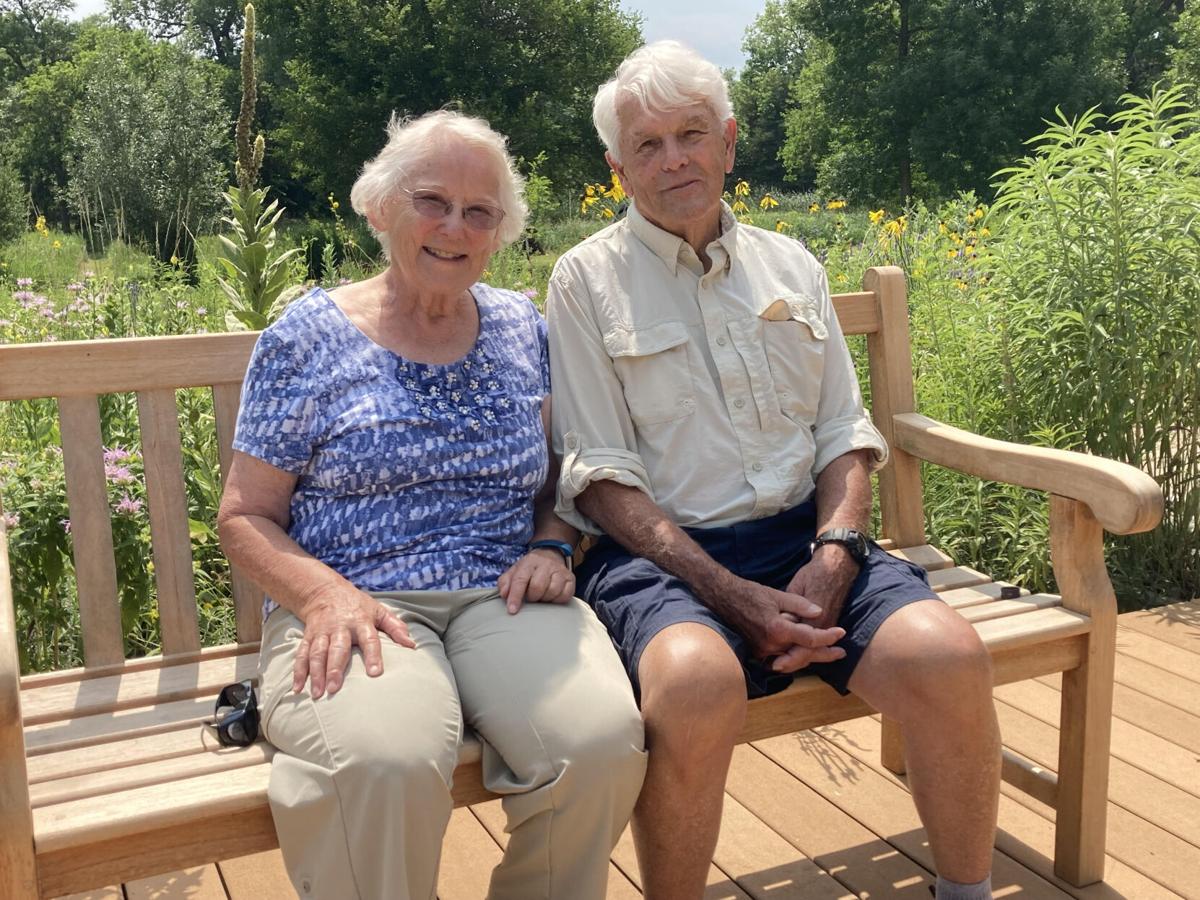 GIBBON — When Carl Wolfe headed west to Nebraska for graduate studies 61 years ago, his adviser at Penn State University said, "If you take a job out there, you probably won't stay very long, but it's a good place to start."
Wolfe chuckles as he tells that story because 61 years later, he's still here.
"Nebraska has so many things in the wildlife and science arena that haven't been touched. It's a very fruitful place," he said. He's been retired from the Nebraska Game and Parks Commission for 20 years, but his curiosity and love of adventure keep pushing him and his partner Rae Ellen Syverson to explore, to count manatees and research sambar deer at wildlife refuges throughout the country, to volunteer at Rowe Sanctuary and to spread the word about the wonders of the wilderness.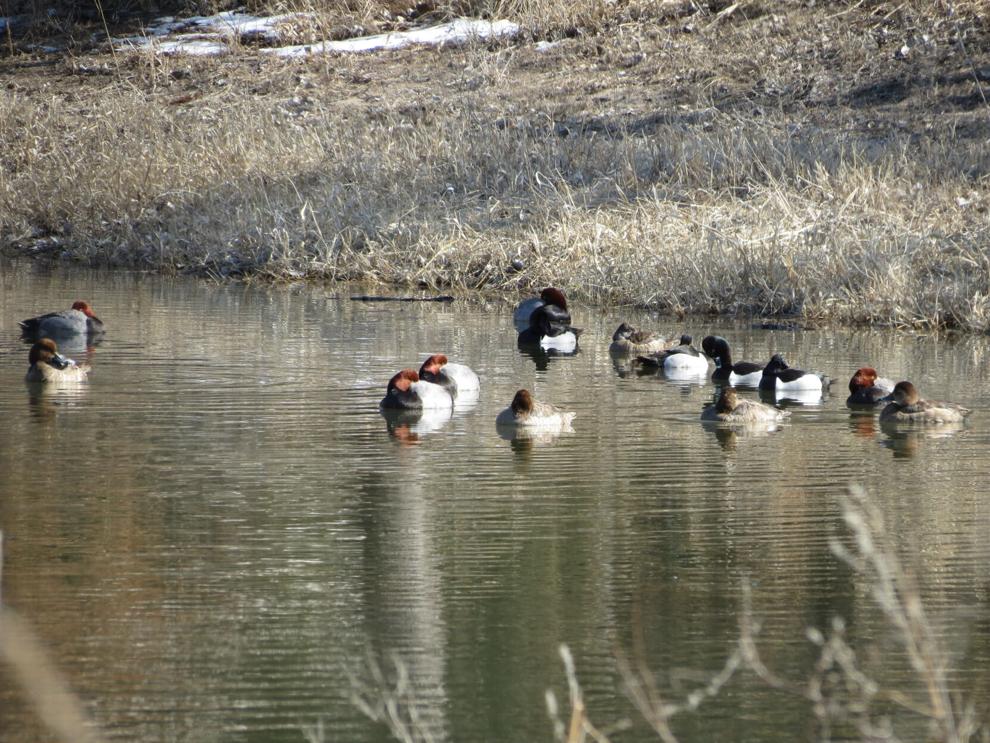 In 2013, he and Syverson built a contemporary home on the banks of the Platte River near Gibbon. Its large windows overlook the river, the trees, the paths where deer roam and the skies where sandhill cranes appear every spring.
You might call it The Good Life. Nebraska. Nice.
Pheasant studies
Wolfe, a native of Erie, Pennsylvania, earned bachelor's and his master's degree in wildlife studies and public outreach at Penn State and came west to do a pheasant research project — the first in the U.S. — at the brand-new Valentine Wildlife Refuge.
Employed by Nebraska Game and Parks, he did studies in the Rainwater Basin area in southeast Nebraska. He did grouse research in the Nebraska National Forest in Halsey, then shifted that to Clay and Fillmore counties, where he worked with landowners so he could use their land to follow the birds 24 hours a day. "We couldn't do that very well up in Burwell," he said.
After a fulfilling 41-year career with Game and Parks, he retired in 2001.
Meeting Rae Ellen
The couple, both widowed, met on Match.com in January 2005. A native of Seattle, Syverson had a doctorate in microbiology and had spent 20 years researching toxic shock syndrome for the Kimberly-Clark Corp. in Neenah, Wisconsin, and five years in the microbiology department at the University of Wisconsin in Madison.
In March 2005, Wolfe invited her to see the sandhill cranes at Rowe Sanctuary in Gibbon. She and her late husband had always planned to fly to central Nebraska to see the cranes, but he died before they were able to do that.
Syverson drove from Madison to Gibbon to see cranes — and Wolfe. "It was a long drive, but I did it," she said. "I figured if it didn't work out, at least I'd get to see the cranes," she said.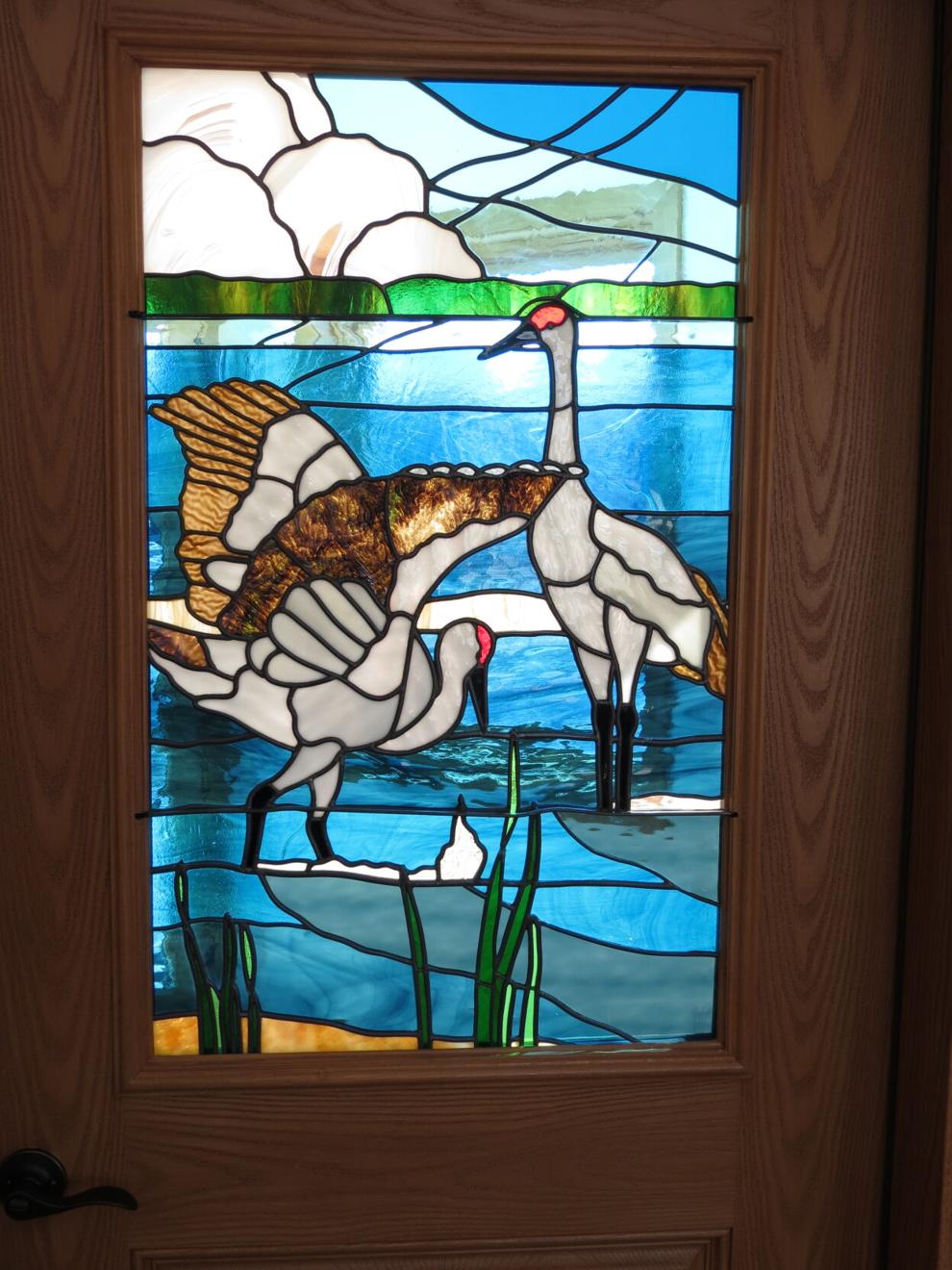 "I was the guy with the car who knew where to go," Wolfe interjected.
It worked out. Beautifully. They discovered mutual interests. Both were pilots with environmental interests who liked to camp. They discovered that each had been canoe camping in a little lake in a hidden spot in Michigan's Upper Peninsula. "We've been together ever since," Syverson said.
Manatee mayhem
After volunteering at Rowe Sanctuary during crane season, the couple spread their wings. In 2007, they volunteered at Georgia's Okefenokee National Wildlife Refuge. They swept floors and talked to visitors, "but every day, we wanted to be outside," Syverson said.
In 2008, they volunteered to study manatees and human interaction at the Crystal River National Wildlife Refuge on Florida's Gulf Coast. It was an eye-opening experience.
They saw people try to ride on manatees. "We were counting people versus the number of manatees and trying to come up with a plan to limit interactions, but between kayaks and canoes and lots of people, it was tragic," Syverson said.
Locals made a living guiding people to the manatees. Some insisted on little disturbance and no loud noises, but others did not,
Wolfe and Syverson came up with a plan to limit human-manatee interaction, but "entrepreneurs weren't happy. They didn't want any regulations," Wolfe said.
Paid staff members managed volunteers, but staff members were buried in writing reports and other tasks and "had no time for volunteers," Wolfe said. We learned a lot and met very interesting, good people and we got a good first-hand look at problems, but we walked into controversy we never anticipated," Syverson added.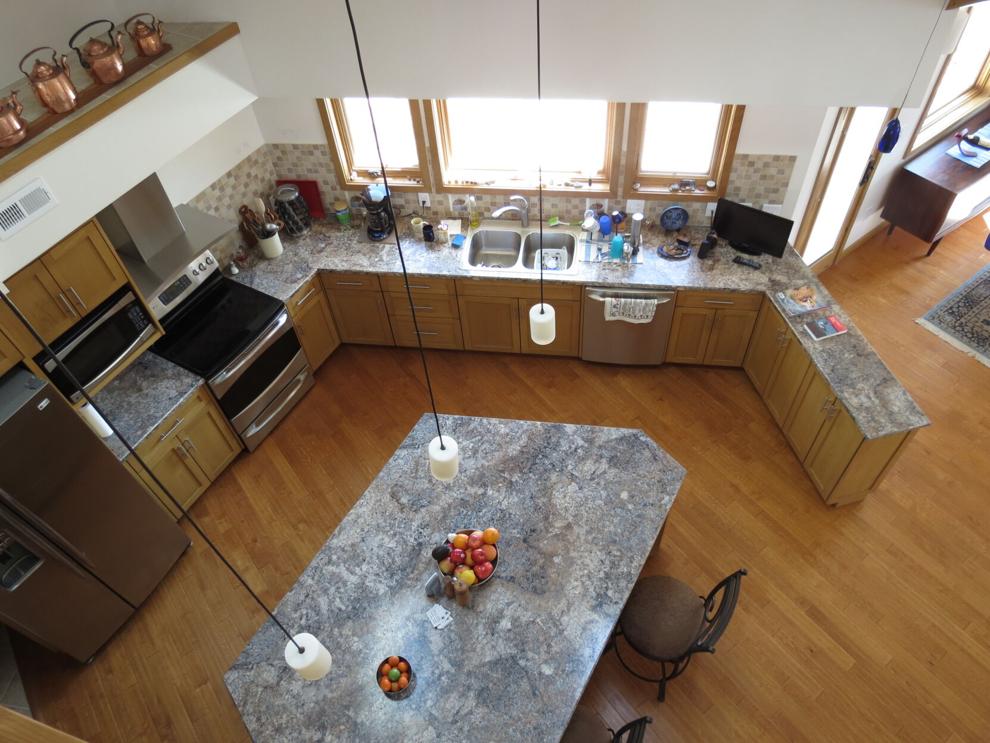 Fascinating five years
From 2009 to 2013, the couple volunteered at the St. Vincent National Wildlife Refuge on Florida's Gulf Coast, an island just 9 miles long and 4 miles wide. "It has critters we don't see in Nebraska, like the gopher tortoise. We had a tremendous amount of fun," Syverson said.
The couple found a camera, which Wolfe pushed into underground turtle burrows. "Once we learned how to use it, we saw other things in the burrow that intrigued us. It was a great way to find diamond rattlesnakes, too," he said.
They also discovered the small elk-size Asian deer, a deer found nowhere else in the U.S. The deer lived in the swamp, "but you really have to get back in the swamps to see them," Wolfe said. The deer were brought over from India in 1908 by a millionaire patent medicine man. "Nobody had done any research on them. I was told they were too hard to work with," Wolfe said.
The couple also began tagging monarch butterflies with students from the University of Kansas, hoping to determine whether the butterflies moved on each year, but that study was never completed. Still, "it was just fun to do something that had never been done," Wolfe said.
Also at St, Vincent Island, they saw a wolf accompanied by a female coyote. That was a rarity. "Nobody believed us until we showed them pictures," the couple said.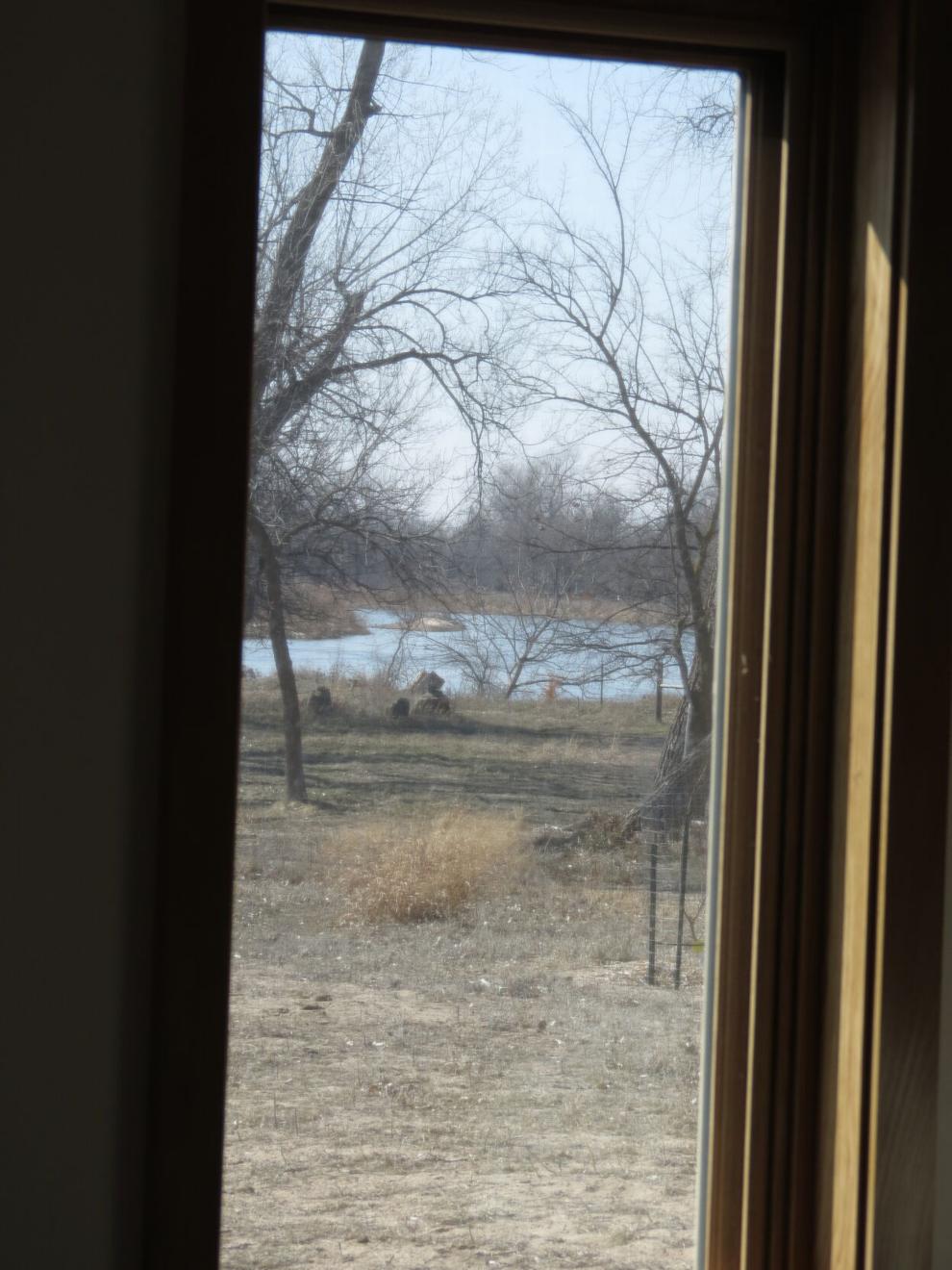 Cranes in Arizona
In 2014, they turned west, volunteering at wildlife refuges in Arizona. In El Freda, Arizona, north of Douglas, they rented an air B&B near where nearly 30,000 sandhill cranes spent the winter. They heard cranes in the morning if the wind was right.
"It was a place very few people knew about," Wolfe said. "But illegal immigrants crossed the border in the region, and we decided it was not safe."
In recent years, they've spent winters at home, but they find plenty to do. Wolfe has studied increasing blue green algae on Harlan Reservoir and linked it to rising levels of nitrogen and phosphorous and E. coli, "which is not a good thing for people who want to water ski." They traced it to a large corporate hog farm 15 miles away on a Kansas creek that empties into the reservoir. Four years ago, the Sierra Club filed a lawsuit in the matter. It remains in litigation.
Wolfe also advocates creating a wetland between Prairie Dog Creek and Harlan Lake that would provide a stopover for whooping cranes and sandhill cranes, but COVID-19 has stalled that concept.
Close to home
Now, they volunteer at Rowe Sanctuary. Syverson added, "When the first cranes come, it's fun to be here."
They keep busy tending their 26-acre property and their home, which is immersed in wildflowers ("my big weed patch," Wolfe chuckled). They have widened and deepened the river channels, removed invasive red cedars and planted native species.
They wanted to create "a wood duck paradise" on the river but discovered that wood ducks don't nest there.
Syverson called their property "part of the web" of Mother Nature. Seeking to eliminate the algae in their pond without using chemicals, they excitedly bought 10 grass carp at a fish hatchery, but the next day, they saw a mama otter and four little otters eating the carp.
Next, they tried goldfish, "but an hour later I saw a bigger fish with his mouth wide open. I think he ate the goldfish," Syverson said.
In the meantime, "we'll just sit here doing what we're doing," Wolfe said. "There is so much peace and beauty here."