CALLAWAY — Jim Jenkins of Callaway announced today he is a candidate for the District 36 seat in the Nebraska Legislature currently held by Gothenburg banker Matt Williams.
Williams is in his second four-year term and cannot run for re-election because of term limits.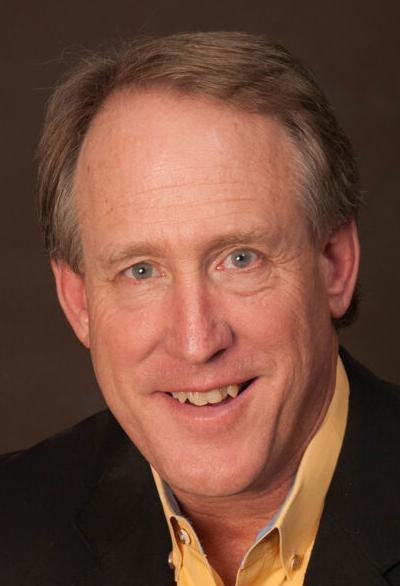 "It is critical that rural senators build good relationships with urban senators," Jensen said in announcing his candidacy.
Jenkins has more than 35 years of experience in agriculture and food-related industries. He currently manages his family ranching and cattle feeding business near Callaway and is one of the owners of the Skeeter Barnes restaurant in Kearney.
Jenkins said in his announcement he has spent the past several months talking to citizens around the district about their concerns, issues and priorities.
"As I have traveled and talked with people in the district I am impressed with all of the good things that are happening even in the midst of a pandemic. If elected, I look forward to working closely with the many talented people in the district on those issues critical to our success."
Jenkins decided to announce early to give himself more of an opportunity to meet and discuss the issues with as many people around the district as possible.
He said he's developed a network of friends in the restaurant business and is involved in many agricultural and community groups that will enable him to be a bridge builder between rural and urban interests.
"One of the critical tasks of a rural senator is to communicate the importance of agriculture and small business to the state's economy," he said. "Since agriculture is literally the foundation on which our state economy is built, urban and rural senators must work together for the benefit of all Nebraskans," he said.
Based on the latest census numbers, Jenkins believes out-state Nebraska could lose at least two legislative seats in the upcoming redistricting.
Jenkins is the operating partner for his family's diversified farming, ranching and cattle feeding operation near Callaway.
In 2000 he was presented the Champion of Small Business Award from the University of Nebraska Business Development Center for his role in founding Wild West Inc., which owned and operated the Whiskey Creek Steakhouse chain.
In August 2018, he was nominated by the Blueprint Nebraska Steering Committee to chair the Blueprint Entrepreneurship Council leading entrepreneurs and innovators from across the state. He also serves on the board of directors for the Platte Institute, whose mission is to advance policies that remove barriers to growth and opportunity in Nebraska.
Jenkins currently serves on the Agriculture Builders of Nebraska board of directors and is a board member of the Callaway Hospital. He has held leadership roles in ethanol and ranching organizations and served nine years on the Custer County Planning Commission.