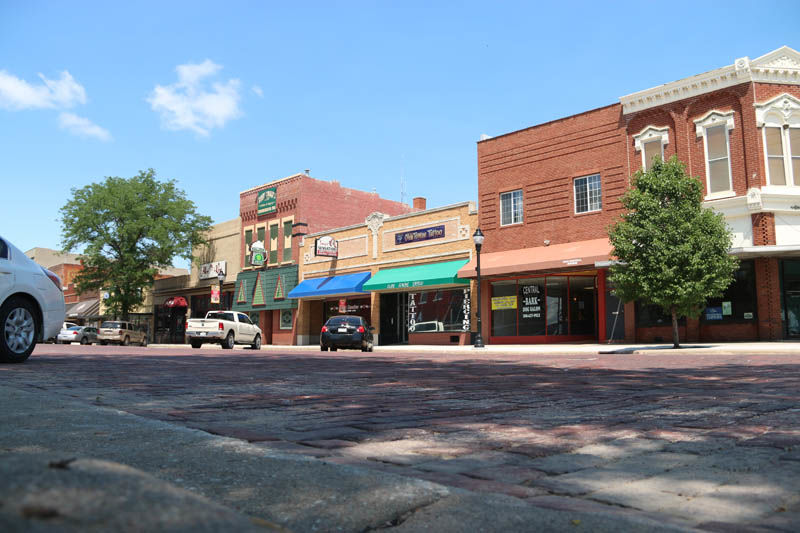 KEARNEY — The Buffalo County Assessor's Office is behind on inspections of residential and commercial properties for valuation purposes, according to an April report from Nebraska Property Tax Administrator Ruth Sorensen.
According to the report, the county had not physically inspected 1,400 residential parcels and 300 commercial properties within the six-year period required by state law.
Sorensen wrote in the report: "The county assessor needs to work the past due parcels into her next plan of assessment to prevent uniformity and compliance issues for future assessment years."
In a phone interview with the Kearney Hub, Sorensen explained that property owners would not pay their fair share of taxes until the inspections are completed.
The Nebraska Property Assessment Division analyzed Buffalo County's three-year plan and the additional documents provided March 19 by the Buffalo County assessor's office as the law requires. Based on the information provided, Sorensen concluded that 57 percent of the past due residential properties are lagging by one year and the remaining 43 percent of parcels are behind, in some cases, up to nine years.
Sign up for Kearney Hub daily news updates
Want to read more local content like this? Subscribe to the Kearney Hub's daily headlines newsletter.
On the commercial side, Buffalo County reported in its three-year plan that it would inspect 600 commercial properties; however, about half of those parcels were inspected, according to Sorensen's report.
When asked about the lagging inspections, Buffalo County Assessor Ethel Skinner said her office currently is working to update the 300 past due commercial properties.
However, the overdue residential inspections was news to her.
Skinner said, "And if I'm short 1,400 in residential, it surprises me. I have no idea."
According to her own records, Skinner believes the assessor's office to be past due on 1,020 residential inspections.
Sarah Scott, a field operations manager with the Nebraska Property Tax Division, said her office used estimates to determine how far behind Buffalo County is on its inspections.
"County assessors make certain reports to us and we infer certain things from those," Scott said.
Skinner was hired by the Buffalo County Board in 2017, midway through the term of former assessor Joe Barber, who abruptly resigned. Skinner said she did not know about the "way old" parcels that had not been inspected when she took office.
"I did know that they were behind on some stuff. Honest to God, I had no idea that there was stuff from 2009 that hadn't been inspected. That's ridiculous," said Skinner, who ran for election unopposed last fall.
Skinner said she rearranged the way her field appraisal assistants inspect neighborhoods, and so the shuffling may have resulted in some properties not receiving inspections, even though they were due.
Sorensen explained, "They're trying to save the county money by reviewing whole, complete areas as opposed to reviewing properties over here and then drive across the city to this property, and then back to this city."
Skinner said she is short-staffed by three field appraisal assistants, which makes it difficult to keep up with inspections.
Two field appraisal assistants recently quit, she said.
One quit because he "couldn't handle those people protesting," she said, and the other man "went to do the job of his lifetime."
Sorensen said she didn't know if the past due residential properties were written into Skinner's three-year plan of assessment. If Skinner's office isn't planning to inspect these properties this year, Sorensen added, she would ask Skinner to plan the inspections in 2020.
Skinner told the Hub she is writing the past-due inspections into her three-year plan, which must be submitted annually to the state Property Tax Division.
Sorensen said Buffalo County isn't alone in missing inspections within the required six-year period. "The bigger counties do struggle with that because they do have so many parcels."
Scott said the number of counties behind on inspections is a "revolving number."
"We work pretty in-depth with county assessors to get them caught up so these situations don't occur," Scott said. "My field staff are in the process right now of updating that review for this year."
Sorensen said field liaisons from the state property tax division will work with the county to "get (assessments) updated. And what I will do is, if it's not being accomplished, I generally will write a letter to the board or come meet with the board. That's how I've handled it in other counties."
However, Scott said, state liaisons don't inspect properties for the county.
"That kind of crosses a line into valuation setting, and our job is oversight," she said.
In 2018, Skinner said her office has caught up on 708 past due residential parcels while inspecting an additional 2,120 residential parcels. She said she plans to continue catching up until she retires at the end of her term in 2022 when she will be 79 years old.
"This was a job that I walked into because it needed somebody to walk into it, No. 1. They chose me, No. 2. No. 3 there's a lot of work to do here, and you know, by the time I walk out of here in three years, we hope that it will be very reasonable," she said.
But Skinner added, "It's going to take some time because of the mess that was here."