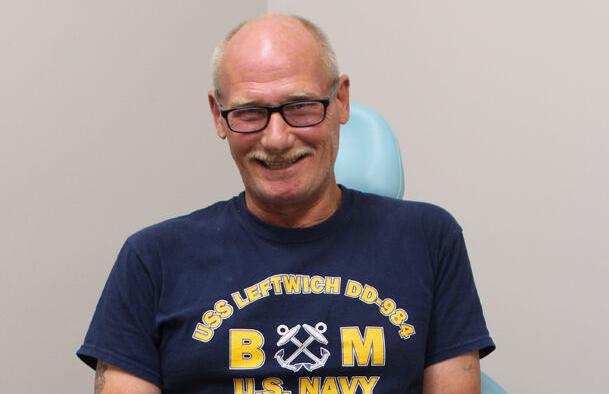 EDITOR'S NOTE: This is another installment in a series of stories about veterans from the area and their achievements. "Stories of Honor" will publish every other Saturday in the Kearney Hub.
KEARNEY — Jerry Ostendorf almost forgot how to smile.
Abscesses caused Jerry to lose many of his teeth until he had only 10 left in his mouth. He had considered getting dentures, but the price tag of $6,000 wasn't something he was able to afford.
When Jerry's son, Jason, learned about Heartland Oral Surgery and Dental Implant's Veteran Smile Makeover, he nominated his dad.
"He is a pretty selfless person. He would never do anything like that for himself. Growing up, he was always the one to sacrifice for everyone but himself," said Jason.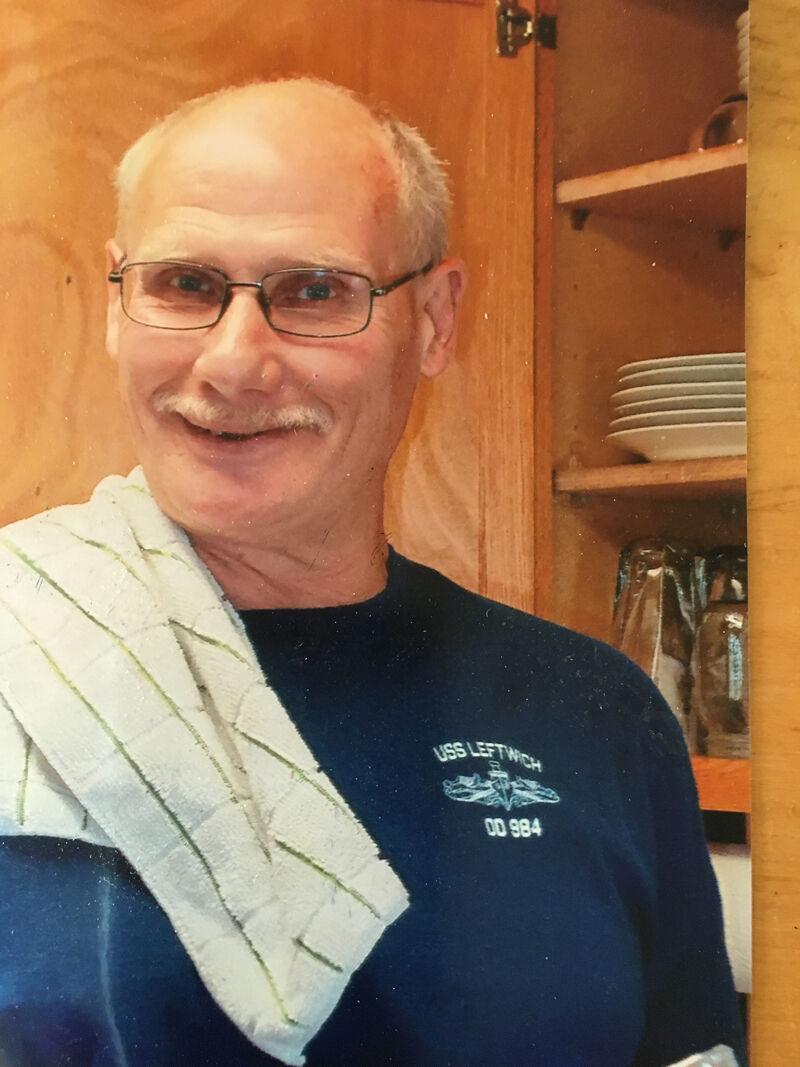 When Jason learned his dad was selected for the free dental makeover in January, Jason and his wife drove from their home in Auburn to Jerry's home in Amherst to tell him the good news.
"I was so surprised. I had no idea. ... They drove all the way to Amherst to tell me and surprise me," Jerry said. "It was wonderful. They are good kids. Both of my kids are good kids."
Jerry, originally from Gothenburg, served in the U.S. Navy from 1981 until 1985. For Jerry, being in the Navy was a family affair. His grandfather, John Sabin, and father, Leo Sabin, both served in the U.S. Navy.
Jerry was stationed in San Diego, and he served as a boatswain's mate on the USS Leftwich. His service took him around the world, seeing places like the Persian Gulf, Hong Kong, Japan, Singapore, Korea and the Philippines.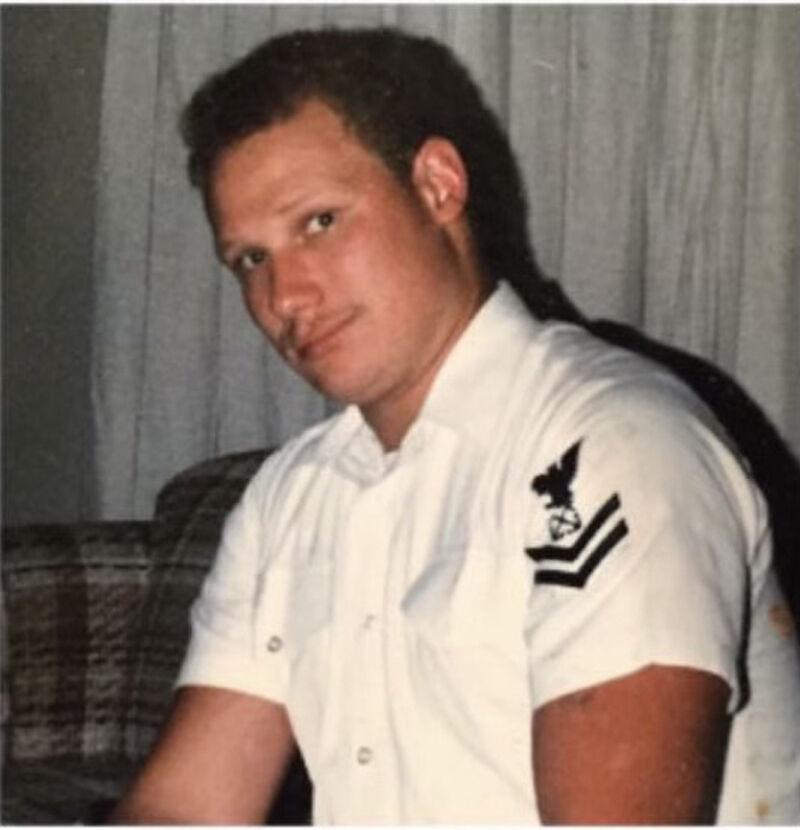 As a boatswain's mate, Jerry was responsible for refueling while the ship was underway. He was also a landing signalman enlisted where he helped helicopters land safely on the back of the ship. He often would spend three to four days straight on the flight deck and would have to find a place to sleep while he was there.
One memory that particularly stuck with Jerry was when a helicopter went down shortly after takeoff in the Indian Ocean in 1984.
"The pilot lifted up, and he lost his night vision. He lifted up and went straight into the ocean," Jerry said.
Jerry was on the rescue boat to try to save the helicopter crew. They were able to save one of the men, but two died in the crash.
Another incident Jerry vividly recalled was when the ship collided with the submarine USS Thomas Edison in 1982 near the Philippines when the ships were conducting war games.
"They decided to surface. Well, when they surfaced, they surfaced right in front of us, and we nailed them," Jerry said.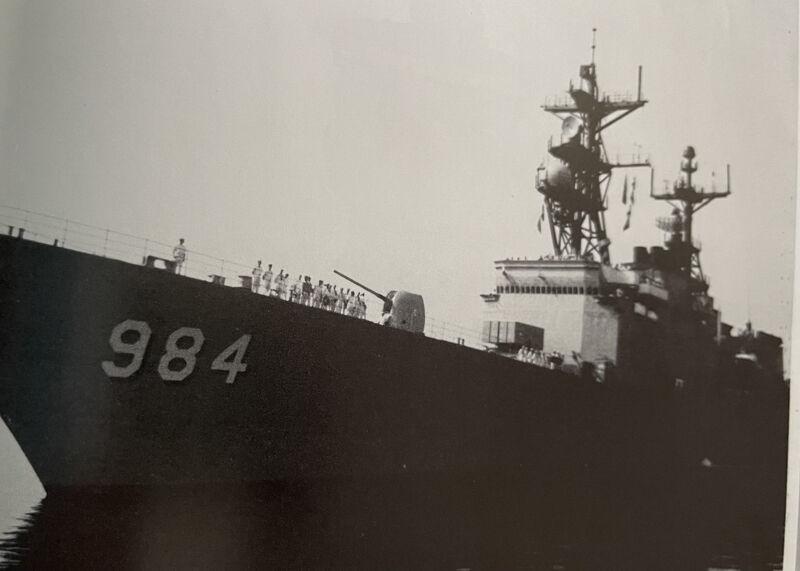 Leftwich spent about 109 days in dry dock in the Philippine Islands being repaired while the submarine was decommissioned.
The USS Leftwich eventually was decommissioned in 1998 and was sunk in the Pacific Ocean near Hawaii.
"My ship nowadays is sitting off the coast of Hawaii as a reef," Jerry said.
Jerry loved his time in the Navy, but he decided to leave the armed forces to settle down and have a family. The family moved back to Gothenburg, and Jerry became an electrician in 1991.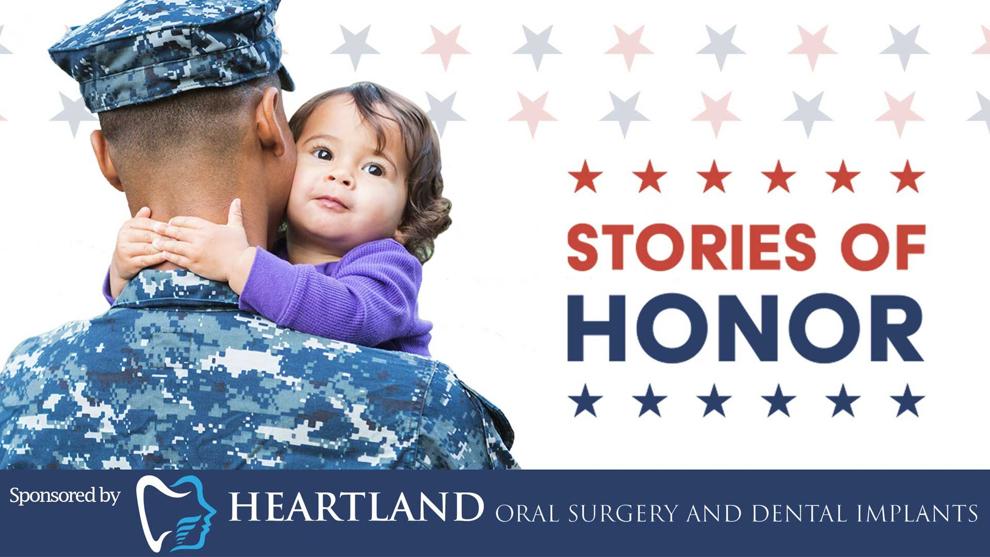 He raised his two children, Jason and Nicole, in Elwood before moving to Amherst 14 years ago. Jerry currently works for Cutting Edge Cleaning in Kearney.
Jason continued the family tradition and served in the U.S. Navy for eight years.
"My dad instilled me with a good sense of work ethic. You get what you earn. We had a long family history of naval service," Jason said.
Dr. Kenneth Carey with Heartland Oral Surgery is a veteran who served as a face and oral surgeon with the U.S. Army. The smile makeover is a way for Carey and his staff to give back to fellow veterans.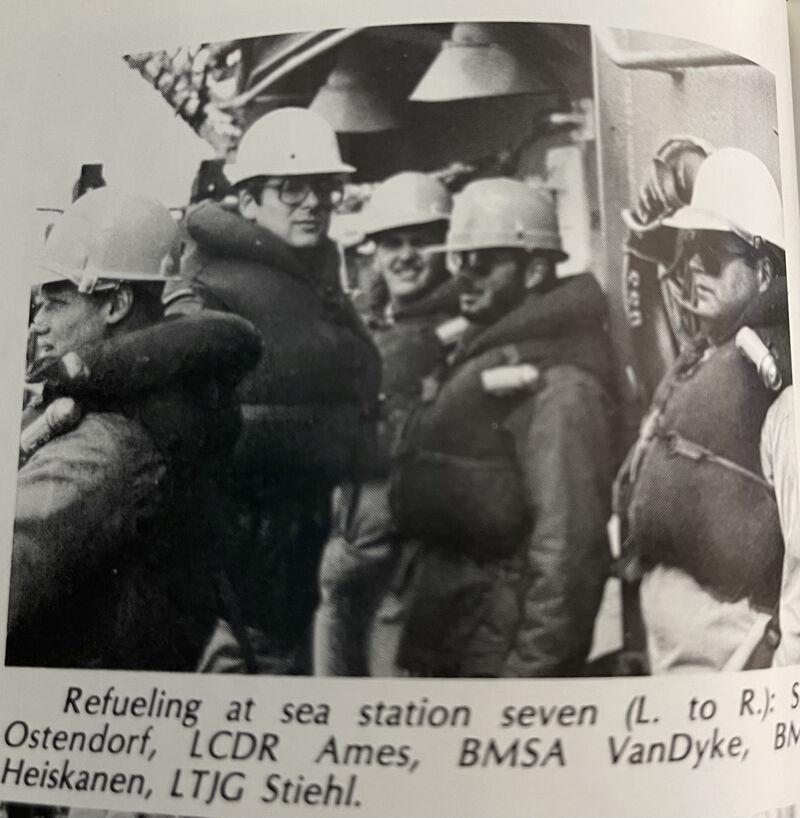 "I was in the military. I'm blessed a lot. The community supports me by coming to me. If there is a way I can give back to my fellow vets, then I want to do it. It's a good thing for us to do, and I can meet my brothers-in-arms," Carey said.
Since being selected for the smile makeover, Jerry has had his teeth extracted, and he has to wait for his mouth to heal until he receives implants.
Carey said, "His teeth will snap into those implants, and he will be able to chew without the teeth moving. It will look good. He will be able to smile."
The procedure normally would cost about $20,000. Jerry has dentures while he waits to get implants, and he already has noticed a difference.
"You can see the difference in my face. I haven't smiled for years. It was really tough for me to take a picture after we popped (the dentures) in. It was like how do you do that? I'm so happy," said Jerry.