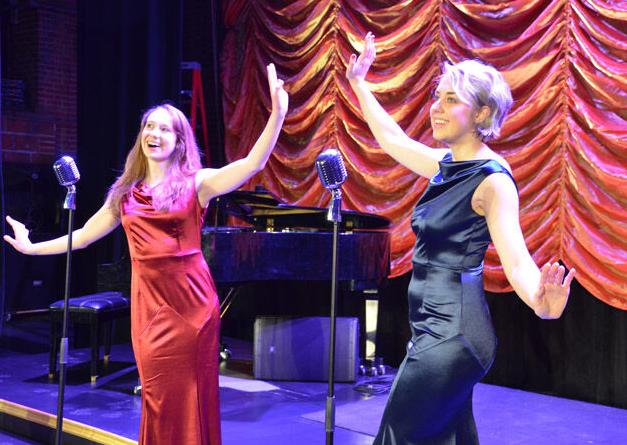 KEARNEY — In a musical revue like "All Night Strut," the performers must do most of the heavy lifting.
"You have nowhere to hide," said Mollie Craven. "There are no backup singers, there are no extra people covering your voice part. You have to be so rock-solid on your part. And these are not just easy-breezy tunes on the radio, these are songs with crunchy harmony and clashing parts. When you put it all together it sounds wonderful, but during rehearsals you can start to wonder, am I singing the right notes?"
When Craven joined the other cast members of Crane River Theater's production of "All Night Strut" and heard the music, she learned the answer — yes.
"You have to be so independent without listening to anyone else," she said. "And then once you are solid on your part, you can listen and you can enjoy all the different parts coming together to enjoy this wonderful, crunchy music. But it's definitely challenging. You have nowhere to hide."
Another member of the cast, Caitlin Witty agrees.
"I love that it's just us, on stage, singing these songs," she said. "Now that the music and the movement is in our muscle memory, I feel that we can just see each other play and be really present. We can just be us and enjoy singing."
Crane River Theater will open the live music and dance show, "All Night Strut," on Thursday at The World Theatre. Tickets are $20 for adults or $10 for students.
 Distanced seating will be in place for this production. Crane River Theater requests that all patrons wear a mask to the performance. The show continues through Sunday.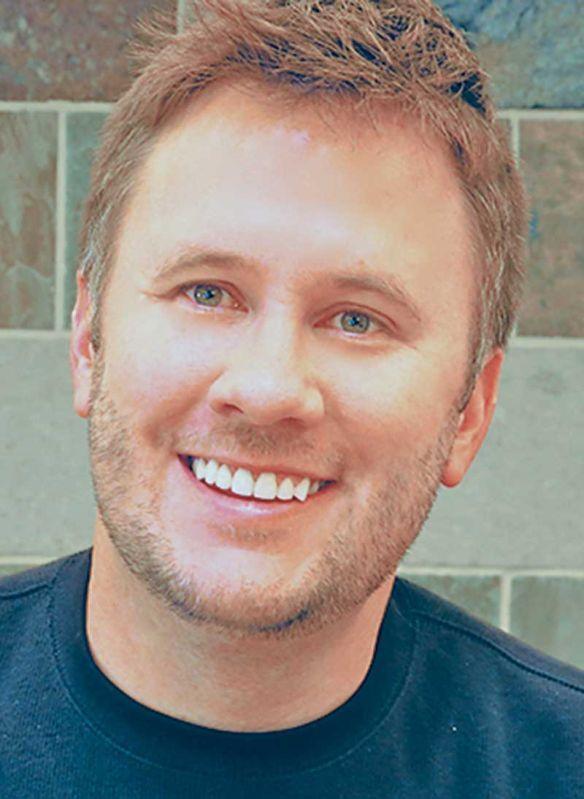 Director Steve Barth sees the show as a "classy, sassy musical celebration of the 1930s and '40s filled with jazz, blues and American songbook standards." The performance features composers including Frank Loesser, Duke Ellington, Johnny Mercer, Cab Calloway and the Gershwins.
Craven and Witty took a break from rehearsals at The World Theatre to talk about the show and their performances.
"We got the score about a month before we started rehearsals," Witty said. "I sat at the piano and plunked out the notes, trying to memorize the harmonies and lyrics. I also did a little digging into what life in the 1930s was like, what role music played for people then."
Because of the short rehearsal time, Craven understood that she needed to be fully prepared.
"This was a unique process in that we knew we had to come in, totally off-book because the rehearsal process was so condensed," she said. "It was a challenge to not have a pianist or an accompanist or backup tracks — we just really had to do the work as individuals so that at day one, we could be ready to hit the ground running."
Craven laughed when asked how many days of rehearsals the performers have had.
"About 10 days," she said. "And we open in two days."
The show features four performers: Witty, Craven, Matthew Carter and Nathan Bonsall. All of the actors have performed in previous Crane River Theater shows.
"We came in on day one and learned four numbers," Craven explained. "It's been a uniquely fast process but also a wonderful 'welcome back' to the theater world after being dormant for a year. I love this fast and furious process. It's just a treat to work with everyone."
Witty's research into the 1930s and '40s helped her better understand the context — and subtext — of the music.
"In the Great Depression, people used music to escape and express what they were going through," she said. "They also used music to celebrate life. And now, clearly coming out of a pandemic and a year that's had so much tragedy, it's wonderful to revisit these songs that bring a lot of joy and nostalgia. I feel that this show is a celebration of a moment where people can come and feel joy, or even feel sadness if they wish."
Craven acknowledged the role of art in dealing with the pandemic.
"It's such a joy to get to have a live audience for the first time in a year — and to share such wonderful classical music with them," she said. "Not only music that is nostalgia, but like Caitlin said, the music that rings true today. We're lucky to be here."
"All Night Strut" differs from a musical in that a musical tells a specific story. For Craven and Witty, a musical revue creates a kind of shorthand.
"The music is the story," Craven said. "In a regular musical or play you would have scenes of dialogue that tell you about the characters and the plot. There's no dialogue in this story. The music tells the story and takes us, and the audience, on a journey through these beautiful tunes."
The show includes a live band, something both performers appreciate.
Witty said, "It's amazing. After a year of singing with YouTube karaoke tracks, it's just amazing to have a live band. Music is so physical. Sound literally shakes things around us. To have a band on stage, you can feel the music, you can connect with the others on stage. Coming from a year when we were all so disconnected and so isolated, we can now be in a room with 10 people who are listening and playing off of each other. We're communicating, in real time, without any lag."