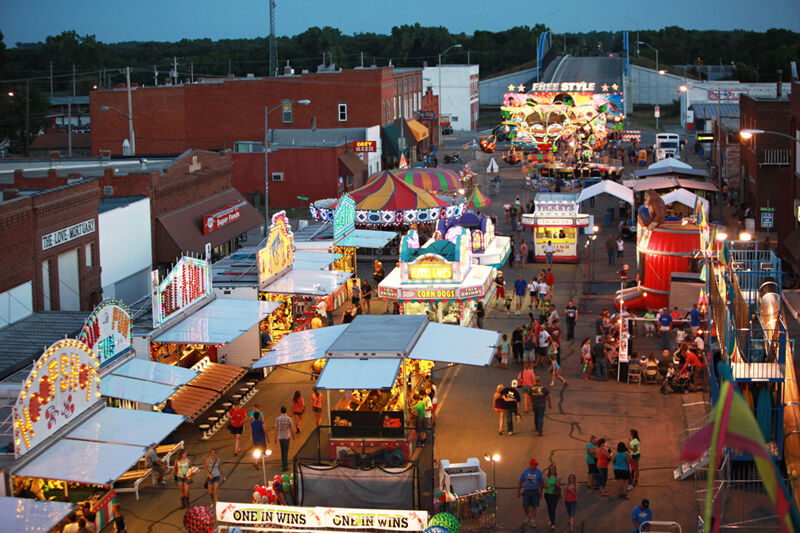 RAVENNA — Area towns are ready to dive into their annual celebrations after going a year without.
Ravenna's Annevar, Holdrege's Swedish Days and Gibbon's annual Fourth of July celebration were canceled last year due to the pandemic. The first round of regional events will kick off this weekend at Ravenna.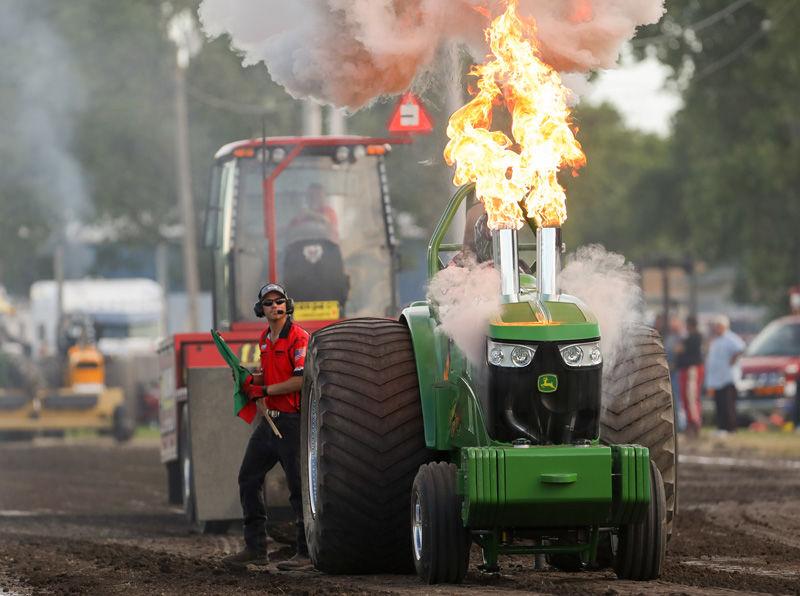 The Outlaw Tractor Pullers Truck and Tractor Pull, which typically takes place during Annevar, will happen a week early this year. The tractor pull will begin at 7 p.m. Friday at Annevar Park in Ravenna. The event will continue at 5 p.m. Saturday at the park.
This year's Annevar in Ravenna will take place June 17-20. The event begins June 17 with the Miss Annevar Pageant at 6:30 p.m. at the Ravenna High School Theater and the teen dance begins at 8:30 p.m. June 17 at Ravenna City Auditorium.
The Prince/Princess Contest will begin at 1 p.m. June 18 at Ravenna City Auditorium. Festival attendees can take in a new event with bull riding at 7 p.m. June 18 at Annevar Park.
"I'm always looking to bring new things to the community. I had started reaching out last year. I think bull riding would go really good here," said Ravenna Chamber of Commerce Executive Director Rylie Mills.
Events on June 19 will begin at 8 a.m. with a Fun Run 5K run/walk at VFW Park, followed by a kids quarter-, half- and one-mile run at 9:15 a.m. An antique tractor parade will take place at 10 a.m. followed by the float parade at 11 a.m. with the theme "There's No Place Like Home." The fun continues throughout the afternoon with a homemade ice cream social, car show, fishing event and soap box derby. The Demo Derby will start at 6:30 p.m. at Annevar Park.
Family fun events will continue June 20 with sand volleyball, a three-man golf scramble, trap shoot, farmers market/family fun zone, frog hop and turtle race.
"I think everybody is obviously really excited. Everybody is itching to get out and do things," said Mills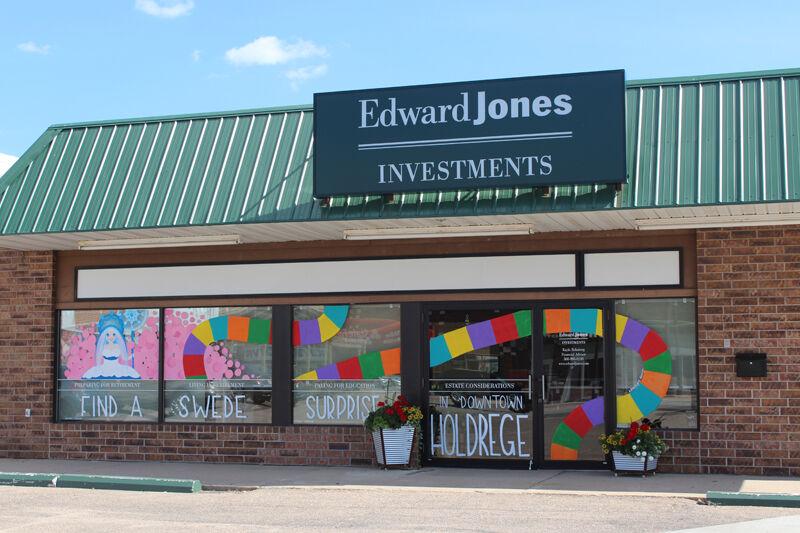 Swedish Days will be the "Swedest Thing in Holdrege" this year.
Local businesses are preparing for this year's event by painting their storefront windows in the "Swedest Thing" theme as part of the Swedish Days Storefront Competition. People can vote for their favorite storefront online and view a map of competing locations at the Holdrege Chamber of Commerce website.
"We usually have people from surrounding states come in. We have a huge turnout for Swedish Days. Since we canceled it last year, there were a lot of really upset people," said Holdrege Chamber of Commerce executive assistant Brynn Jordahl. "This year we are expecting it to be huge."
The Holdrege Area Friends of the Library will kick off the week with the Swedish Days Book Sale June 14-19 at the Holdrege Area Public Library. The book sale will be 10 a.m.-8 p.m. June 14-17 and 10 a.m.-5 p.m. June 18-19.
The Swedish king and queen will be crowned following the Swedish dinner at 11:30 a.m. June 18 at the Phelps County Senior Center in Holdrege. The meal will include ham, potato bologna, boiled potatoes, ostakaka and rye bread for $5. The Senior Center also will host a pie and ice cream social from 1 p.m. to 3 p.m. June 19.
There will be more chances to enjoy Swedish food during the Nebraska Prairie Museum's annual Swedish Supper at 5 p.m. June 18. Four new members of the Phelps County Sports Wall of Honor will be inducted at 7 p.m. following the dinner.
Barbecue fans can indulge themselves during the Allmand Central Plains Ribfest June 19-20 in downtown Holdrege. There will be a four-meat competition including pork ribs, pork (Boston butt or shoulder), brisket and chicken. Thirty-eight teams already have registered to participate in Ribfest. The event will feature a street dance, band and beer garden at 8 p.m. June 18. New additions to Ribfest include "Hair of the Dog" at 9 a.m. June 19 and Double KCBS on June 20.
Families can enjoy the grand parade at 10 a.m. and the Heartland Cruisers Car Show at noon June 19. After the parade, there will be a street festival and courthouse lawn activities from 11 a.m. to 3 p.m. June 19.
A new addition this year will be The Dala Dash at 11 a.m. June 18. Competitors can race through the streets of Holdrege while completing riddles and challenges while escorted by a driver courtesy of Janssen Auto Group.
"It's going to be an awesome year. There is so much going on," Jordahl said.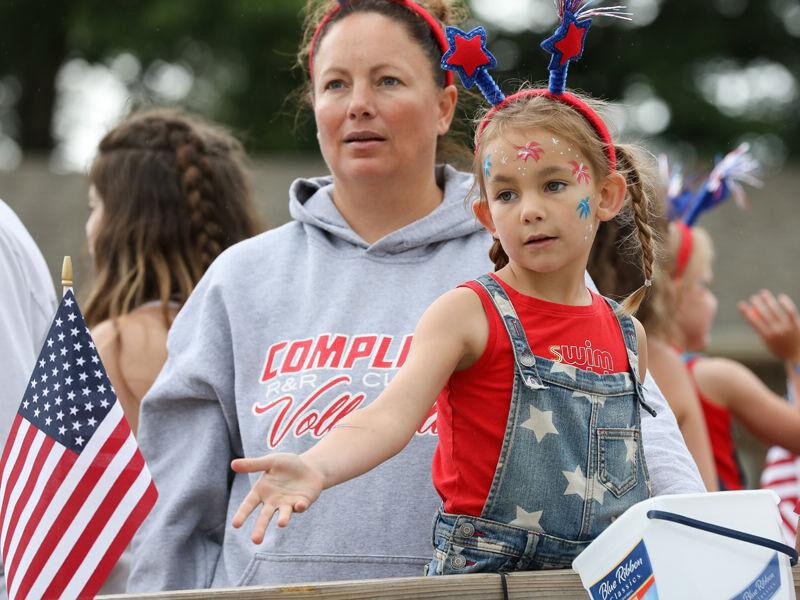 The Gibbon Heritage Center, along with the Gibbon Chamber of Commerce and Buffalo County Historical Society, will be celebrating Gibbon's 150th anniversary during the community's annual parade and Independence Day celebration to be held July 3.
This year's theme is "With Pride in Our History, We Move Toward Our Future." The parade will begin at 10 a.m., and there will be food vendors in Rosen Park following the parade. Shimmers Dunk Tank will be downtown following the parade. Attendees can cool off during a free swim at the city pool from 1 p.m. to 5 p.m.
A road rally/scavenger hunt will begin at 12:30 p.m. with the last car leaving by 1 p.m.
There will be an interdenominational church service at 10 a.m. July 4 in Davis Park.