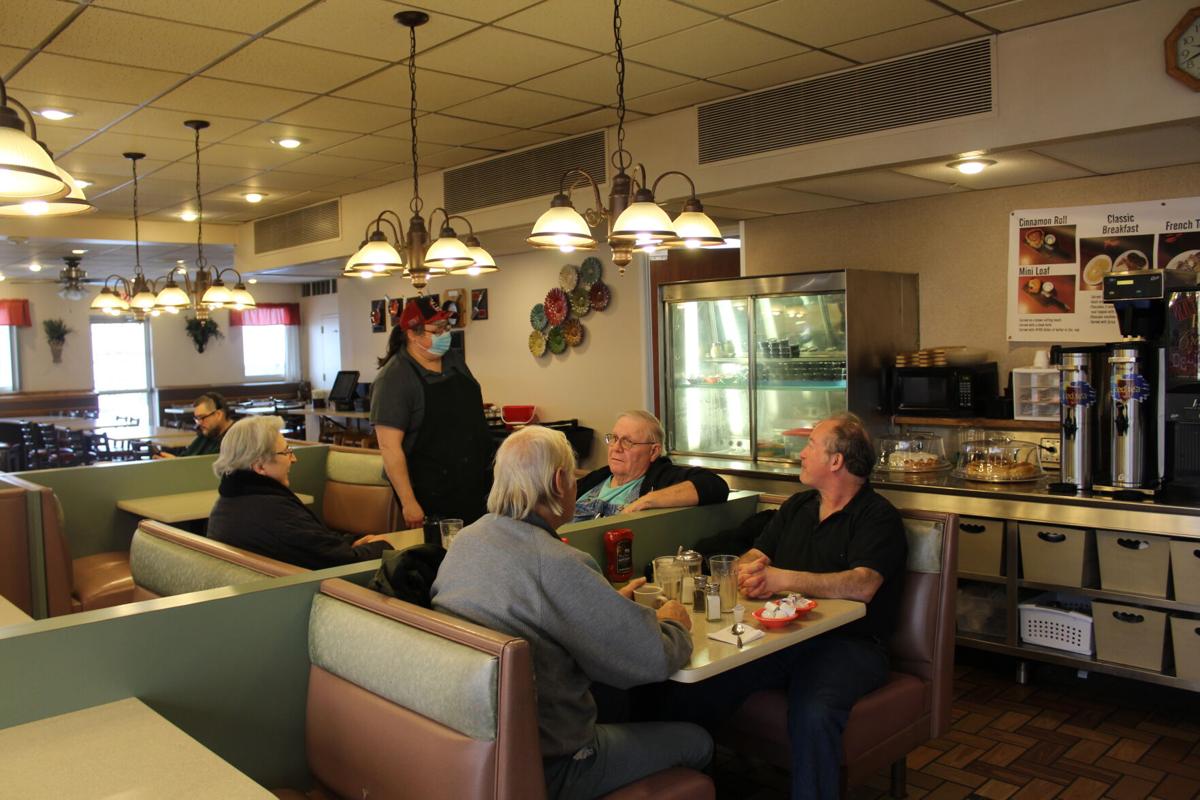 ODESSA — Don and Virginia Butler have breakfast almost every morning at the Apple Barrel Restaurant in Odessa.
They often will split the chicken-fried steak or indulge in a caramel or cinnamon roll. The Elm Creek couple are part of a group of locals who have breakfast at the restaurant on a regular basis.
As part of the Sapp Bros. Travel Center at the Odessa Interchange, regular customers to Apple Barrel come from across the country.
"Every morning we have the same farmers and locals and stuff from around here. We get a lot of the same truckers as well. ... They know Sapp Brothers so they stop here and know we have a restaurant. Not all of the Sapps have restaurants. We are just lucky to have one," said Sapp Bros. General Manager Tabetha Swanson of Kearney.
The Apple Barrel restaurant serves its entire menu, including breakfast, from 6 a.m. to 10 p.m. If a customer wants a burger at 6 a.m., they can do that, Swanson said.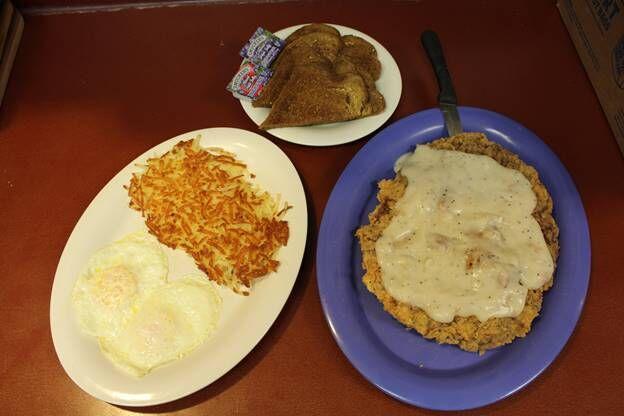 The restaurant is known for its chicken-fried steak.
"They come out as big as the plate, and you also get sides with it as well," Swanson said. "Everything is homemade. The burgers are never frozen. Chicken-fried steak is never frozen. Hand pattied and everything."
The restaurant also bakes a variety of pastries and sweet treats, including frosted cinnamon rolls, caramel rolls, pie, bread, brownies, cookies, Rice Krispies Treats and more.
"(It's) stuff the guys can kind of grab on their way after they've gotten fuel. Something they can munch on in their truck besides a bag of chips. Something a little more homemade, more personal," said Megan Albrecht, Apple Barrel manager.
Swanson said the comfortable, mom-and-pop-style environment is one of the reasons customers keep returning to the restaurant.
"I think the servers take the time to get to know them. We can have just a random driver we have never seen before, but if we are slow, the server will sit down to talk to them and get to know them. I think that helps a little bit," she added.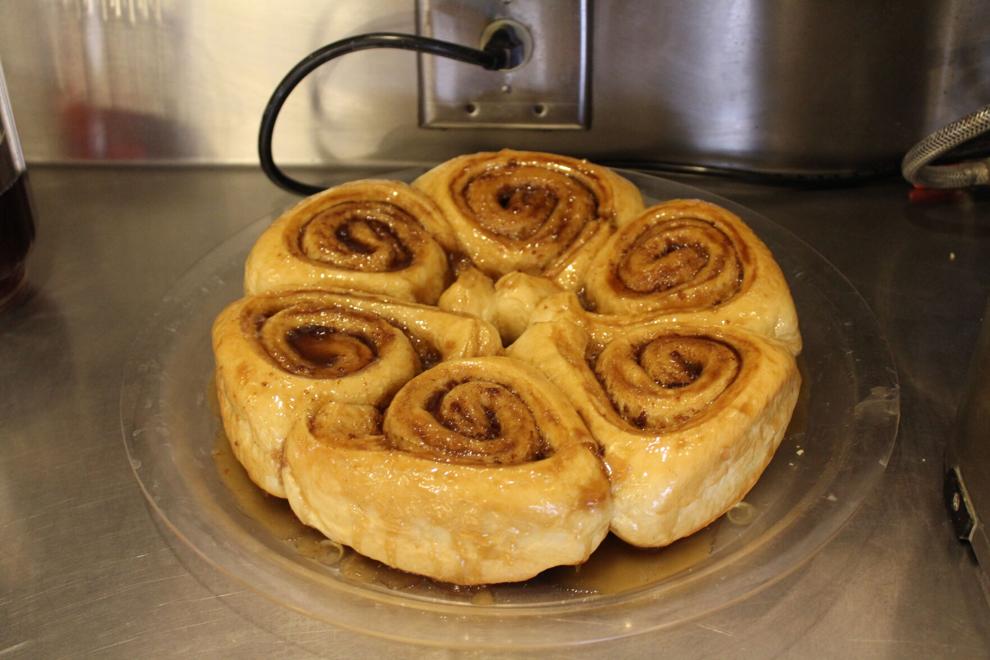 Before COVID-19, the restaurant had daily specials and a buffet on the weekends. With the onset of the pandemic, the restaurant did carry-out only for about two months.
Albrecht is hoping to bring back specials soon, but she is unsure of when they will be able to resume the buffet.
For area residents, the restaurant is one of the few places to sit down, gather with friends and enjoy a meal and a cup of coffee. And the coffee is always flowing at the Apple Barrel, Swanson and Albrecht say.
"They probably go through just as much coffee over here, if not more, as they do on the (gas station) side," Swanson said. "All morning that's what they want is coffee and water."