KEARNEY — So many individuals have agreed to honor the late Don Welch by sharing some of his poetry that organizer Ed Stevens suggests that readers dig a little deeper into his works, just to make sure someone else hasn't picked the same poem.
"We hope people will bring along one or two of their favorite Welch poems," Stevens said. "Because Don was such a devoted teacher of poetry, we'll give people an opportunity to read some of their own poetry."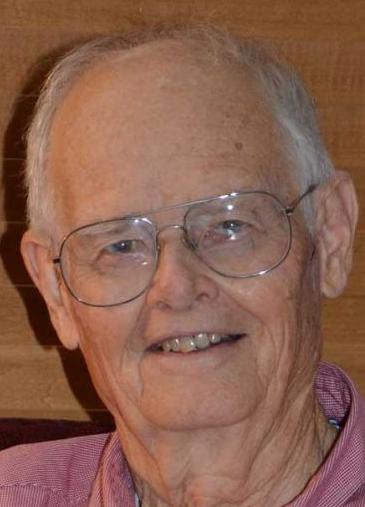 Stevens, a longtime literary force in Kearney and former owner of The Bookends Bookstore, emphasizes his main goal of the event, An Evening For Don Welch — to honor the University of Nebraska at Kearney professor, poet and community member.
"We first want to honor Don and his body of work," he said. "We also want to hold up the entire concept of poetry. We hope to do that by having people read a couple of Don's pieces and maybe a couple of their own. And if they don't want to do anything other than listen, they can still come."
An Evening For Don Welch begins at 7 p.m. Aug. 6 at Kitt's Coffee at 2001 Ave. A. Admission to the event is free. Stevens notes that Kitt's Coffee is usually closed at that hour.
"Brock Arehart, fellow writer, restaurateur and owner/operator of Kitt's Kitchen & Coffee here in Kearney, will host the reading at his coffee shop," Stevens wrote in an email. "He usually isn't open after 6 p.m., but will open up for this event. No staff will be available, but there will be coffee and assorted goodies (cookies, etc.) provided at no cost."
In addition to his writing and teaching, Stevens hopes to allow the community to recognize a poet who lived humbly in the community, contributed to poetic literacy of Kearney and influenced writers, readers and his fellow residents of Kearney.
"I knew Don fairly well a few years — not through his whole career at all — and why I've always said that he was a wonderful poet, and indeed he was, but there was something he was better at and that was teaching," Stevens noted. "Don was the greatest teacher I've ever been around. He was just amazing. He never stopped teaching, even when he was just talking to people."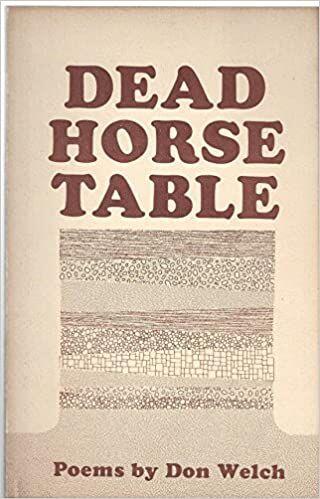 Welch died at his home on Aug. 6, 2016, at age 84. He began teaching English at Kearney State College in 1959. Even after he retired in 1997, he still continued to teach classes at the University of Nebraska at Kearney. During his lifetime he published 18 books of poetry.
More than 300 of his poems have appeared in journals and anthologies. He was recognized for his work with the Pablo Neruda Prize for Poetry in 1980.
Stevens believes that Welch helped students get past their blocks to creativity.
"I was born and raised in the Sandhills of Nebraska," Stevens said. "It was very uncool to like poetry. Most of us kept it to ourselves, but Don had an ability to bring poetry out of people, to help people realize that poetry, whether writing it or just appreciating it, was a very good thing. He understood that at a level that most people don't."
Welch allowed his students to "grow into their poetry."
"My grandmother always told me to never be afraid or ashamed of words," Stevens said. "I remember her telling me that many, many times. And that's exactly what Don did, only in more articulate and free-flowing fashion. He brought people out of themselves, not just with poetry but with lots of things."
As a student, Stevens always enjoyed poetry but with Welch's guidance and instruction, he found deeper meanings in the art form.
"I still remember the first time I came across a book by Don," he said. "His first book was called, 'Dead Horse Table,' written in 1975. I picked up a copy of it in a little used bookstore in Lincoln or Omaha. I remember looking at the book and thinking, 'This is really a guy who speaks the places I've been and the people I've known.' He was a Nebraskan through and through. He was born and raised in Custer County, which isn't very far from where I was as a child. I became interested in his work and over the years I managed to pick up all of his books."
About 20 years ago, while Stevens operated Bookends in Downtown Kearney: The Bricks, Welch would stop by and browse his selection of books.
"Once I knew him as a man, his influence on me as a teacher really increased," Stevens said. "He was really just a great guy. I don't know any other way to say it. And he was a great storyteller. I don't think he gets enough credit for that."