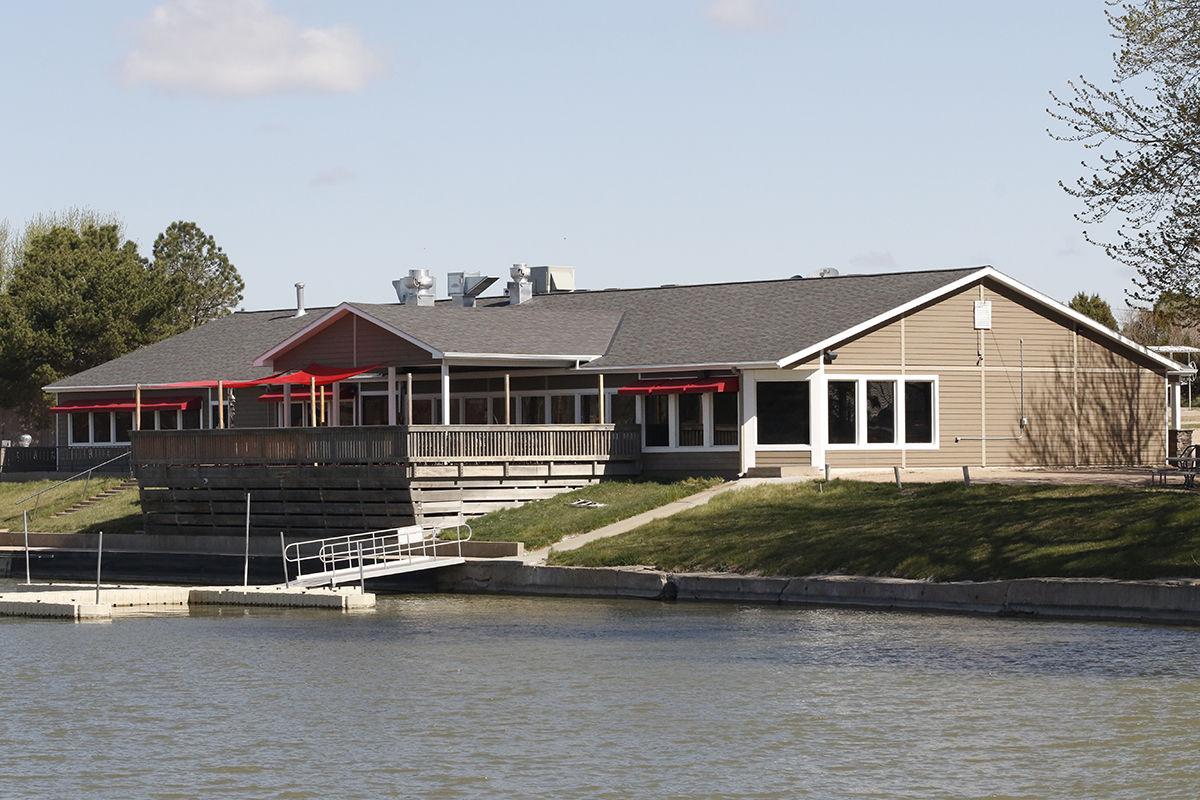 JOHNSON LAKE — The Lakeshore Marina building will now play host to the latest branch of Kearney's Alley Rose restaurant. The Nautical Rose opens today.
LakeShore Marina went up for public auction in November, 2019, the reserve was not met, but eventually the location was purchased by the Chipper Co., LLC, on March 31, according to Dawson County real estate records.
Shawn and Jami Engberg, owners of the Alley Rose in Kearney, were approached about leasing the location and opening a restaurant. An agreement was reached six weeks ago, Shawn Engberg said.
The location will be a branch off of the Alley Rose.
"We plan to bring the level of service and quality people have expected from the Alley Rose for the past 34 years," Engberg said.
Julie Bergt, who has been the general manager at the Alley Rose for over three decades, will manage the Nautical Rose, said Engberg.
The reason for opening a new branch, Engberg said, was to provide more opportunities for long time members of their organization. He said they had several people who were graduating soon and they wanted to create management positions for them.
Engberg said they felt Johnson Lake was far enough away from Kearney that they wouldn't cannibalize their own business and noted they have many Alley Rose customers who come from Lexington.
The Nautical Rose will open officially today with delivery and carry out available. The dining room will remain closed due to the COVID-19 pandemic, but Engberg said they will open to the public as soon as they get the go ahead to do so.
"We want to be open to be feeding and entertaining the community out here," Engberg said.
Carry out orders will be available starting on May 2 every day from 11 a.m. – 8 p.m. until further notice.
Right now the menu consists of their artisan pizzas, but Engberg said they will be rolling out their full summer menu in the next two to three weeks, with everything being available for carry out.
During the summer months the menu will consist of elevated bar food and develop into a scratch kitchen. Engberg said at the Alley Rose they have always prided themselves in making items from scratch.
The Nautical Rose also intends to feature Lobster Wednesdays. They plan on making this cost affordable and will run the event all summer long.
After the last summer holiday has ended, the menu will transition to that of a steakhouse, with more items available. The menu will grow to include pizza, sandwiches, salads, entrees and desserts.
"We hope to make this a year round destination," Engberg said.
A good meal needs something to accompany it and The Nautical Rose will be including a drinks menu which will include specialty drinks and items from Nebraska distilleries.
The Nautical Rose will also be hosting a number of events throughout the summer.
On May 31 there will be a free wine and tequila tasting from 2-5 p.m. On June 27 there will be a free spirits tasting featuring Lazy RW and Loup River Distilleries. July 26 will see a free summer wine testing with wines from around the globe.
On Aug. 30, people can try flavored vodkas from Western Son and on September 27 there will be a wine tasting featuring those from the Napa Valley.
There will also be live entertainment throughout May including performances by Triple Play, Dave Lerbakken, Spencer Hansen and Formerly 3. Entertainment events will be on Thursday evenings and Sunday afternoons, Engberg said.
A full list of The Nautical Rose's upcoming events is on their website, www.thenauticalrose.com and their Facebook page.
The marina area contains more than just The Nautical Rose, but a convenience store, camping amenities, boat rentals and boat slips.
The campsite has water and power hook ups, daily rates go for $30 and monthly rates are $300. More information will be coming about the rentals and slips, according to The Nautical Rose website, under the Lakeshore Marina tab.
Engberg said they have listened to the requests of the people in the area and are offering 24 hour fueling access from the water, so people can top up their boat's tank at any time of day. The convenience store will also carry ice, firewood and propane.
Fishers will also be able to get their bait from the store, including worms, with minnows coming soon.
"We listen to our customers and we react," Engberg said.
The store will be open every day from 7 a.m. to 10 p.m.
Engberg said the renovations made to the location by the former owners gave them a good platform to start with, but they plan on making their own developments in the years to come, including expanding the deck, as well as sand and fire features.
"Every year you should see some new element," Engberg said.
Of the business, Engberg said, providing quality service, "isn't a job, it's a way of life."
The Nautical Rose will be open Monday-Saturday, 11 a.m. to 12 p.m. and Sunday, 10 a.m. to 10 p.m. On Friday and Saturday the bar will be open until 1 a.m. with late-night snacks available after 10 p.m.
The phone number for the restaurant is 308-785-4031. The marina phone number is 308-785-4032.