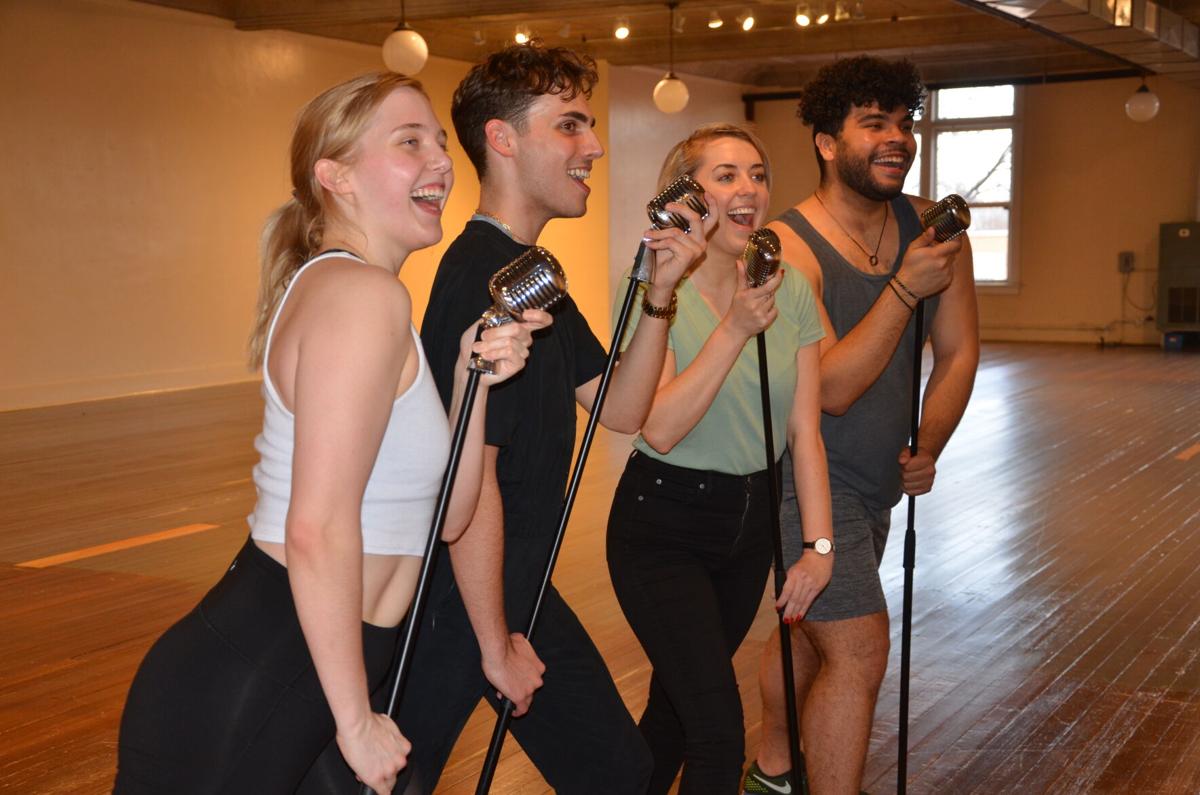 KEARNEY — Style, clothing, music, dance — all of these elements of social life tie the 1930s and 1940s together.
"That time period was so closely defined by style," said Steve Barth, executive director of Crane River Theater. "And when you talk about the certain dance styles of the era, they belong to that period, certainly a beloved American era. The music styles and the dance moves of the '30s and '40s really stand out. You don't capture that as clearly in other decades."
Barth, along with choreographer Ashley Miller-Scully, have joined forces to direct Crane River Theater's production of "All Night Strut," a musical revue highlighting the dance and music of the 1930s and '40s.
"We've added our own contemporary flair to the production. There's a little bit of 'Fosse' movement in there," Miller-Scully said, referring to the work of legendary musical theater choreographer Bob Fosse.
Crane River Theater will present the live music and dance show, "All Night Strut," April 22-25 at The World Theatre. Tickets are $20 for adults or $10 for students. Distanced seating will be in place for this production. Crane River Theater requests that all patrons wear a mask to the performance.
Barth describes the show as a "classy, sassy musical celebration of the 1930s and '40s filled with jazz, blues and American songbook standards. This is a jumpin' and jivin' good time. It's a really upbeat and fun show that is a throw back to the 1930s and '40s, filled with nostalgia for the music and for the dance — and the livelihoods that came with those decades."
The show features four performers along with a live pit band.
"It's just so much better to dance to live music than to dance to a recording," Miller-Scully said. "The actors can play off of the musicians. We also have interaction with the actors and the band. There are moments when the musicians call out to the actors and the actors call back."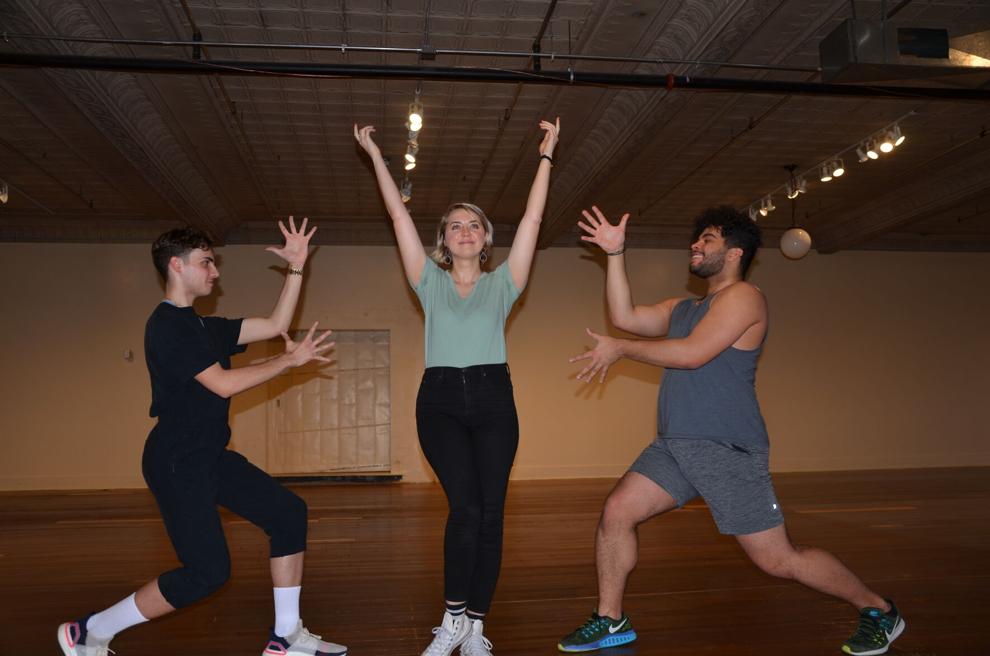 Live music allows the band to adjust the tempos to the moment.
"I think people will recognize all the music; 'In the Mood,' 'Minnie the Moocher,' 'As Time Goes By,' 'Fascinating Rhythm,'" Miller-Scully said.
Barth believes that the social struggles of the '30s and '40s helped define and emphasize the era's social responses.
"During times of war, we really rely on music to help cope with those situations and to allow us to escape from some of those moments," he said. "And the music and these songs not only reflect those times and the war, but allowed a sense of escape and release and joy."
Miller-Scully researched popular culture during the 30s and 40s to better understand what kind of movement she wanted to incorporate into "All Night Strut."
"I watched a lot of YouTube videos," she said. "YouTube has been a big help because we didn't have access to some of these videos before. I've also taken some big band dance classes at national conferences."
As a choreographer, Miller-Scully understands how classic dance movement of the 30s and 40s can help define a piece of theater. She also likes the contrast between the poised movements, like standard ballroom dances, and the carefree movements that allow the performers to fully express themselves.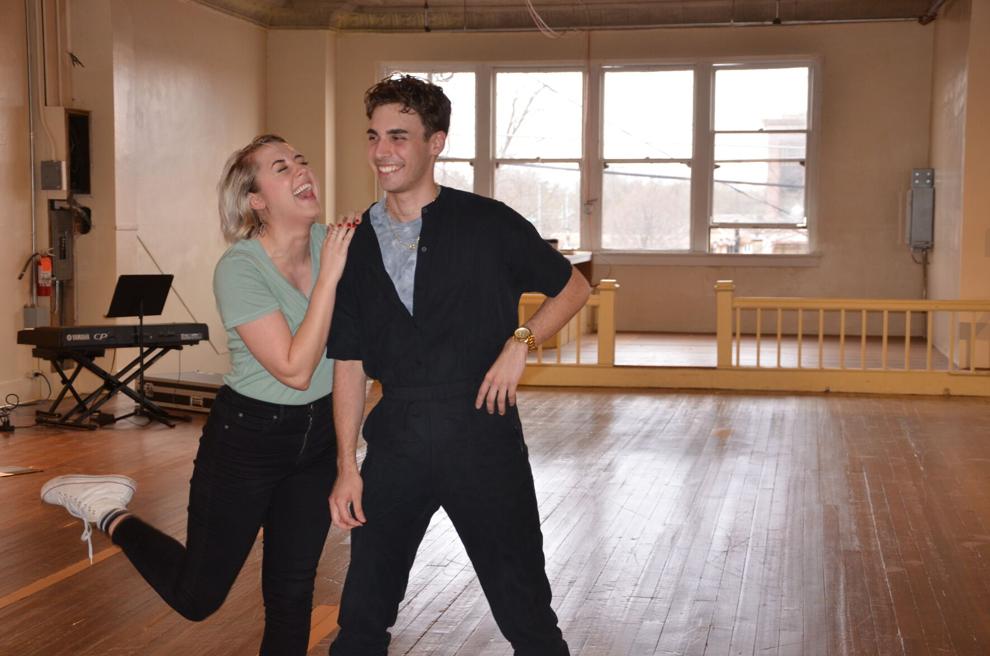 Barth acknowledged the sense of unity from that time period.
"It feels like in that time frame there was more partnership," he said. "Dance really reflects relationships and partnerships. Ashley, within the movement, has really captured that. There are moments during the dance movements where they shine individually, but also moments where you get that swing quality and that couples' quality that comes through."
Dance had a different meaning 80 years ago.
"That was really their socialization," Miller-Scully said. "That's what people did on a Friday night — go out dancing. And that's how people courted each other."
Barth said, "When you went out on a date, you went dancing. This show really captures that movement."
Beyond a sense of nostalgia, "All Night Strut" features music that everyone can enjoy.
"The music is so iconic," Miller-Scully said. "No matter your age, it's great music. It's stood the test of time."
"There's a reason this show continues to be produced in 2021," he said. "When we leave rehearsals, we're singing the songs. There's a reason you can see the joy in the faces of the actors as they perform these songs. This music has really stood the test of time, bringing back memories and creating new ones."