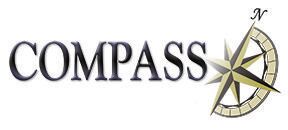 KEARNEY — Most teenagers learn how to change a tire or cook a meal from their parents, but that may not happen for teenagers in foster care.
That's why LaShae LeftHandBull and seven other teenagers who are in foster care enrolled in a new Adulting 101 Camp. It was put on by Compass, a nonprofit at 514 W. 11th St. that guides, builds and restores children and families.
Meeting from 9 a.m. to 4 p.m. for one week in June, the young people, all between the ages of 14 and 18, learned a myriad of skills, including how to fill out a job application, interview for a job and deal with banks.
One of LaShae's favorite activities was going to the supermarket to shop for a spaghetti dinner while staying within a budget.
"We had to pick out spaghetti sauce, hamburger and garlic bread," said LaShae, 17, a senior at Kearney High School. "We had to look at different options and different prices."
The group also purchased clothing at Marshall's to wear to job interviews. LaShae chose a classic white shirt, black pants, a camisole and white shoes.
"There was a significant demand for this by caseworkers and foster parents," said Savannah Lyon, director of engagement and promotions at Compass. "This camp offered education with the potential to change the trajectory of their lives."
Lyon said youths in foster care often face "bleak" outcomes. "As they linger in foster care or move to multiple placements, their academic success decreases significantly. Youth aging out of foster care are more likely to experience homelessness, poverty, unplanned pregnancies, unemployment or incarceration," she said.
The class was sponsored by a $3,000 grant from the Snow-Redfern Foundation.
Community professionals who participated, and their topics, included:
- Jordan McCoy from Midwest Encouragement and Counseling Center spoke on mental health.
- Cesar Cruz taught the teens how to change a tire and do general car care.
- Army National Guard recruiters Jerromy Cissel and Josh Arrends talked about military service.
- Angela Smith from Kearney Works shared tips on how to find a job.
- Kari McMullen from Exchange Bank explained the details of getting a car loan, opening an account and budgeting.
The youths in Adulting 101 also set career goals, both long term and short term. They learned how to lay out a plan for their success and then follow through with it.
By the end of the week, "the youth gained confidence and felt empowered about their future," Lyons said. They earned gift certificates for participation in the activities and were rewarded with certificates of completion.
LaShae, 17, foster daughter of Amber and Robert Baker of Kearney, gave it a thumbs-up. "It was a really great class," she said.