KEARNEY — Kenneth Kratt will spend the next 3-5 years in prison for the unintentional deaths of three people in a fiery crash on Interstate 80 in a construction zone in 2019.
Kratt, 36, of Madera, California, was sentenced today in Buffalo County District Court on three counts of felony manslaughter for the deaths of two Lincoln men and a Schuyler man for driving recklessly and willful recklessly on Sept. 20, 2019. Judge John Marsh gave him 30 days credit for time already served. He pleaded no contest to the charges in October.
Kratt faced up to 20 years in prison on each count. Kratt's attorney, Charles Brewster of Kearney, argued for probation with jail time for his client.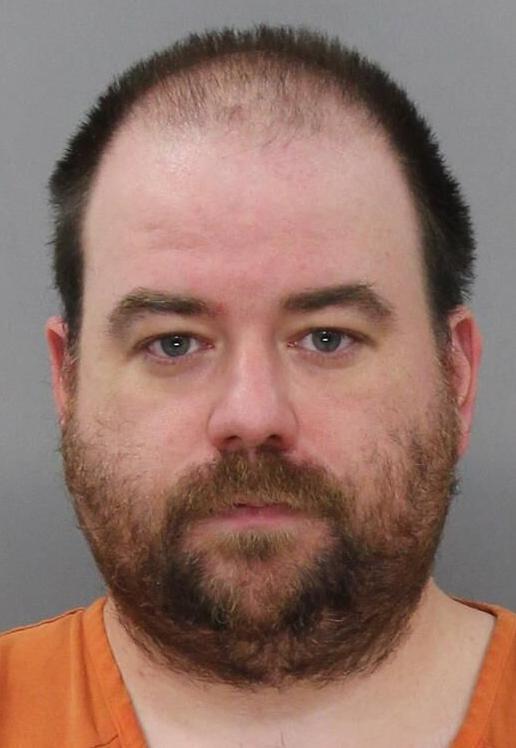 Prosecutor Patrick Lee argued for the maximum sentence.
Kratt apologized to the 15 family members present for the hearing, and asked them, friends of the victims and the judge for forgiveness.
"I'm truly sorry for what I've done. I have no excuse. No reason for what happened," he said. "I wish there was something I could to do to take it back."
On Sept. 20, 2019, Kratt was driving a 2020 Peterbilt semitrailer, 75 mph in a construction zone near the Gibbon I-80 interchange when he first hit the rear of a 2017 Chevrolet Silverado pickup driven by Ryan Vanicek of Schuyler. The pickup had slowed for traffic in the construction zone, court records indicate.
The chain-reaction crash caused the deaths of Vanicek and Daniel Seelhoff of Lincoln, both occupants of the Silverado that caught fire.
The third fatality happened when Kratt hit the rear of a 2019 Chevrolet Equinox driven by Scott Gaylord, also of Lincoln, causing it to go under the trailer of a 2019 Volvo semi.
In all, seven vehicles — the Peterbilt, Silverado, Equinox, Volvo, a 2010 Ford pickup, a 2007 Toyota Camry and a 2012 Chevrolet Impala — were involved in the crash.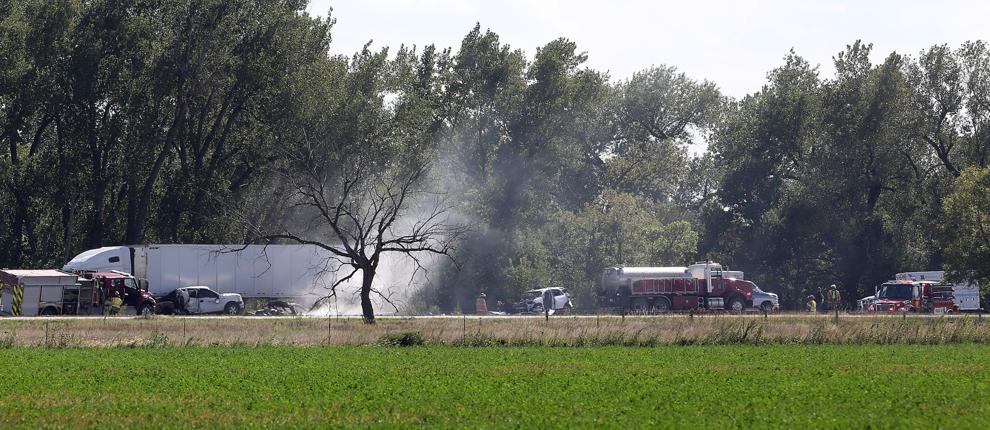 Three other people sustained injuries in the crash, but none were considered to be life-threatening. Kratt wasn't seriously injured.
In October 2019, a warrant was issued for Kratt's arrest, and he was arrested later that month.
Scott Gaylord's widow, Holly, took the stand and told Kratt she forgave him, after reading a letter she wrote to her husband who she met in college at Northwest Missouri State University at Maryville, Missouri.
Kratt wept loudly at her forgiveness.
With good time Kratt could be eligible for parole in one year and five months, Marsh said, and eligible for possible discharge in two years and five months.