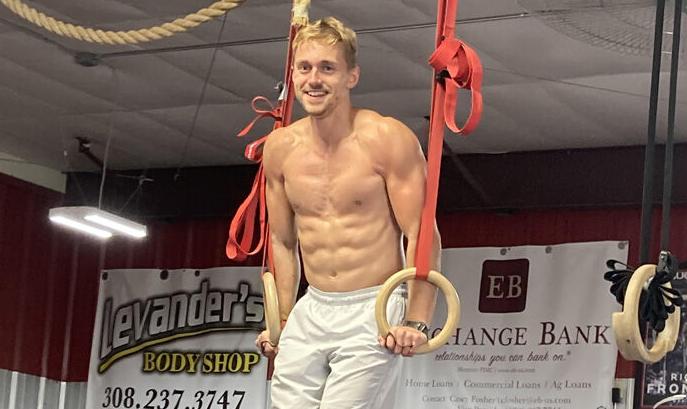 KEARNEY — The statistics are startling.
In just 12 weeks, 21 people shed a combined 250 pounds. They gained muscle, dropped body fat and started eating healthier. They glow. They feel terrific.
That's the story of a 12-week pilot fitness program run by CHI Health Good Samaritan and Kearney Crossfit and Personal Training.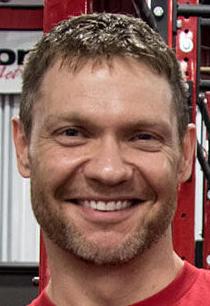 "It's hard to get people to want to come in and suffer," said Trevor Brown, founder and owner of Kearney Crossfit. But he succeeded.
"It was a total success," said Bill Bonner, director of Good Sam's cardiology and pulmonary department, said. It was so successful that 10 employees in Good Sam's respiratory and pulmonary department launched their own fitness program this fall.
Bonner can attest to the program firsthand because his wife, Kimber Bonner, participated. Her evening meal used to be the only main meal she ate all day. Now she's eating three meals a day, plus two snacks, and she's working out at Kearney Crossfit at 4:30 a.m. many mornings.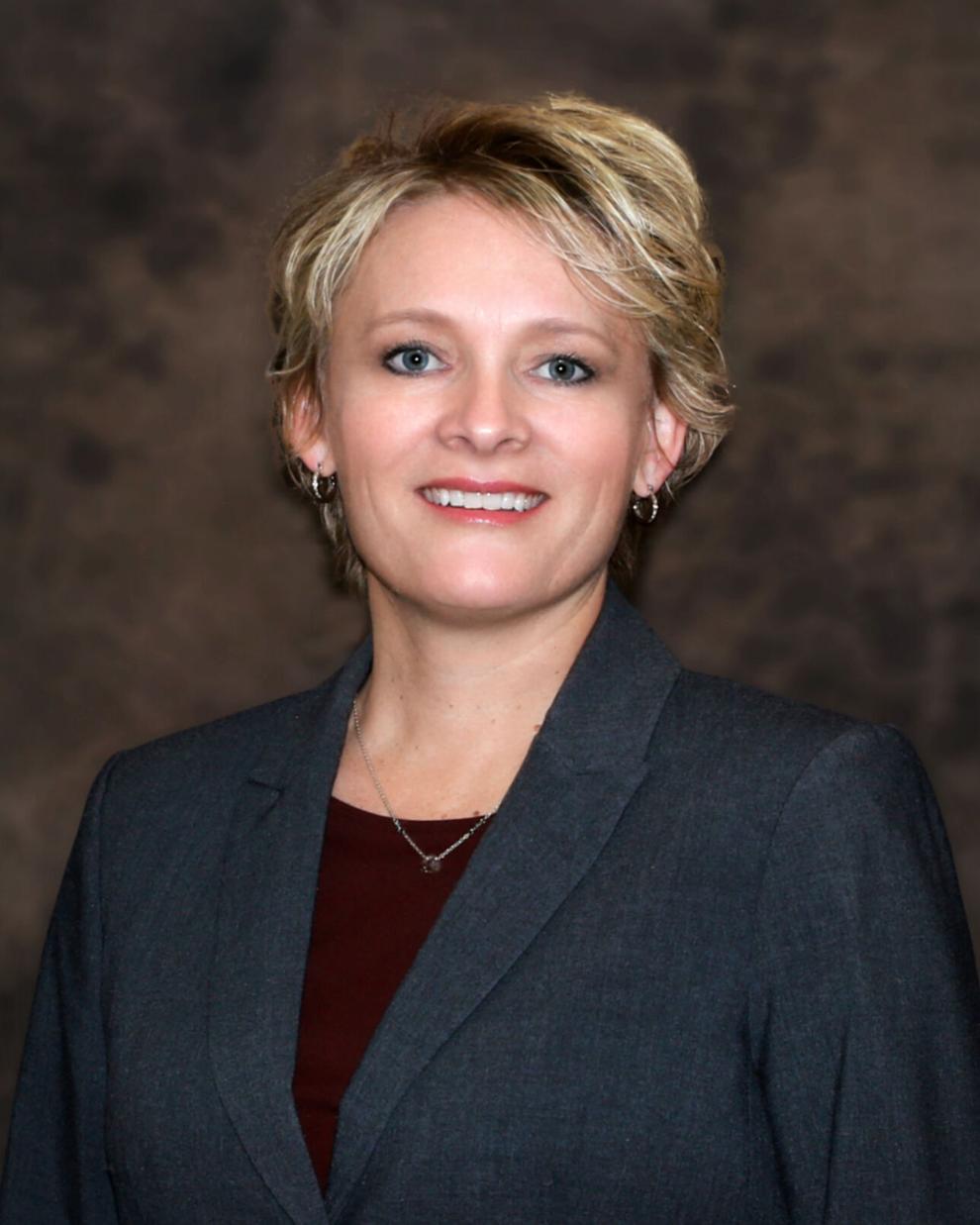 "I think this program will become an ongoing thing. We'll continue to tweak it. Hopefully, people will come out of it with a change in their overall health," Bonner said.
Brown knows that nutrition and workouts go hand in hand, "but it needs to be fun. People need to see results or they won't come back."
"Too many people focus on losing body fat. You can lose weight by just cutting calories, but if you're sacrificing muscle mass, you're not losing weight appropriately. Our goal is to develop health habits that last a lifetime. I wanted to set people up well beyond the 12 weeks," he said
He approached Bonner with his idea for the program, but "we had to prove that it worked first," so he informally asked 20 people at Good Sam if they wanted to join a pilot program that could change their lifestyle. Some 22 people quickly signed on.
It began in late May. Brown devised a nutrition program for each participant. He specified what they would eat, and how often. As for workouts, participants could work out at either Kearney Crossfit or Good Sam's Wellness Center, or both, with trainers available.
They checked in every two weeks. They kept track of every bite of food they ate and how often, and when they worked out. Every participant worked out at least three to four days a week. Apps on their phones helped them keep track of their progress.
"If someone didn't lose body fat over two weeks, I didn't think they were logging all the food they ate. For some, weekdays were good but weekends were tough. My job was to hold them accountable and inspire them to do well."
Brown said his job was to educate and inspire.
"I wanted to turn their bodies into fat-burning machines. You need food and calories to sustain your body. You can eat less, but you need to keep muscle, and if you exercise, you need more muscle, and the more calories you need to sustain that muscle.
"If you don't eat, you turn into a bear going into hibernation. Metabolism slows down. You're not giving your body fuel. You feel tired, sluggish. You have no energy," Brown said.
"It's like being a little kid. If you look good and feel good, you play good. If people wake up in the morning and like what they see in the mirror, that's a pretty good feeling. In the morning, if you worked out and ate a healthy breakfast, the rest of the day can only get better," he said.
"People who sleep in and grab a doughnut and don't feel good are heading for trouble. Happy, healthy employees are more productive," he said.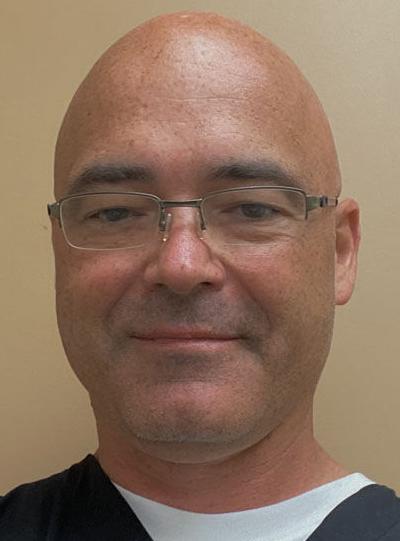 Brown has been into sports and fitness since he was 15. The 2003 graduate of Kearney High School worked at the Good Sam Wellness Center, did body building and traveled the country playing slow-pitch softball, "as seriously as a grown man can take slow-pitch softball," he said.
He became intrigued with Crossfit a decade ago and got his entry-level coaching certification at Chicago in 2011.
"I thought I was in very good shape from my body-building program, but I did one workout in the Crossfit program and it was the most embarrassing thing I'd ever done," he said.
Crossfit, he learned, "makes you good at everything, whether you play sports, do powerlifting or run a marathon."
He launched Kearney Crossfit in 2012 in his mother's garage in Rolling Hills. In 2013, he moved it to an old 1,500-square-foot body shop under the Avenue N overpass while his facility at 2810 W. 24th St. was being built. It opened in September 2013.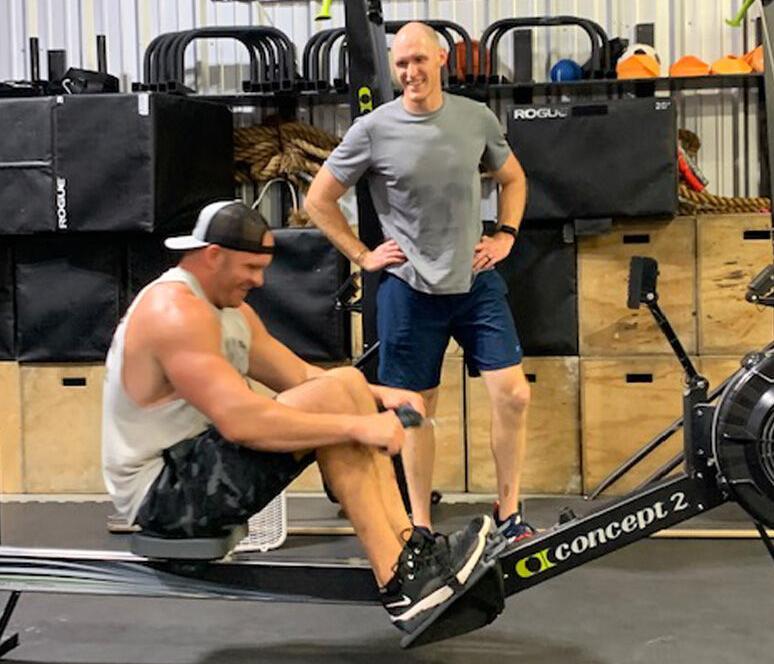 The pilot program ended in late August. During the 12-week period:
- Some people dropped 50% of their body fat
- 17 people gained muscle while losing fat.
- Twenty people lost at least five pounds of fat.
- Twelve lost 10 or more pounds of fat
- Seven lost 15 pounds of fat or more
- Three lost 20 pounds of fat
- One woman eliminated her risk for heart disease.
"The numbers at the end were awesome," he said. "The results have been amazing, but I'm never satisfied. How can I help all 33,000 people in Kearney?"
Brown says there's no medication, no easy way to fitness except hard work and determination.
"Most people don't get it. They try crash diets, magic shakes, magic pills. No. It is hard work. It's like being a great athlete. You have to work harder than anyone around you," he said. "The only way we can do any real change as a society is to fix the system, disconnect from the doctor's office turn to real health."
He explained, "Someone goes to the doctor. He's told he's unhealthy. He's told to turn around his Type 2 diabetes, but after he walks out of the doctor's office, he's not held accountable. "People need people like me to hold them accountable."
He tells people to imagine that their bodies are a car. "If you got one car when you were 16 and you knew it had to last the rest of your life, you'd treat that car a little differently," he said.
"Problem is, you are young, you don't take care of it. You don't realize until you are 100 pounds overweight or have a heart attack that you should have taken care of it before.
"Our goal is to start with younger people and work our way up. Otherwise, your body is going to end up in a junkyard," he said.