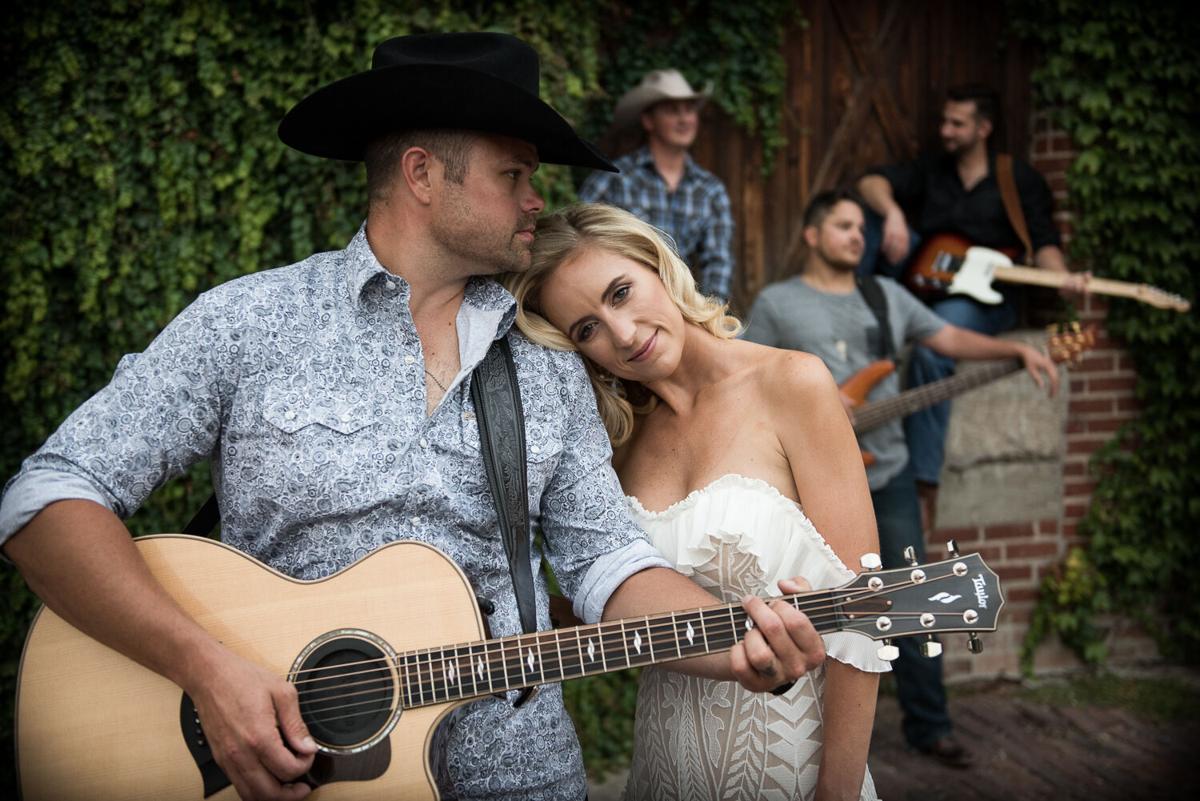 GIBBON — When the pandemic shut down so much work for bands, Ali and K.C. Mumy got creative with their shows.
"We've been staying busy," said K.C., one of the founders and the country band, Kali Indiana. "Things are a little bit different with the way we're formatting our shows but we've been lucky to be playing just about every weekend. We're still playing three to four times a week in some cases."
The band, based in Omaha, plays outdoor venues and occasionally scales down from its full-size group to just a few members for intimate acoustic shows.
"We're just trying to make it work for all of the venues," K.C. said. "We're playing at some private parties where it's families and things like that. We're staying busy just however we can."
Kali Indiana will perform 5-8 p.m. Saturday at the Sixth Annual Gibbon Volunteer Fire Department Barbecue, Cookout & Street Dance in Gibbon. The day's events, beginning at 11 a.m., also feature a cornhole tournament, bounce houses, ax throwing and music. All-you-can-eat barbecue at 5 p.m. costs $15 for adults, $10 for ages 9-16 and free to ages 8 and younger.
"We've been doing these drive-in shows where everybody pulls up and stays in their vehicles," K.C. said. "We have big sound equipment like at a full-sized festival show but people either stay in their vehicles or sit on the grass in front of the stage."
Kali Indiana plays mostly country.
"We play music all the way from Merle Haggard, Johnny Cash stuff in the '60s to current hits you hear on the radio right now," K.C. said. "We also throw in some classic rock stuff like Lynyrd Skynyrd, Marshal Tucker and Tom Petty. I've had plenty of people come to our show and say, 'Hey, listen. I do not like country music, but I had an amazing time at your show.' That's what we're looking to do — make it diverse enough that we can please a lot of people."
The band released an EP of original music in February called "Shadow Lake Sessions." The single, "Tennessee's Gotta," has received air play on independent radio stations in the U.S. as well as Canada.
"A lot of college radio stations have picked up that song," K.C. said. "We're happy about that. We also have a really cool acoustic series available on YouTube. We're expecting some new music this fall. Our original music is really important to us."
K.C. grew up in Michigan on classic rock and old-school country. He moved to the California coast where he played before making his way to the Midwest. Ali, originally from Indiana, sang in church and school choirs while writing her own music and dreaming of becoming a country music star. They met and fell in love, combining K.C.'s quintessentially country sound with Ali's dynamite power vocals.
In terms of style, K.C. notices little difference between rock 'n' roll and country.
"The structure and instrumentation of the song usually gives it more of a 'country' feel," he said. "But if you were to turn on Top-40 country radio, it sounds pretty rock 'n' roll, pretty pop-y, almost a little hip-hoppy at times. We skew more towards the Red Dirt Country scene out of Texas, Oklahoma, Kansas and Nebraska. It's more of a traditional sound. You're going to hear steel guitar, fiddle and things like that. That's where we like to hang our hat. It's what we grew up on."
The difficulty of pinpointing a true "country" sound requires bands like Kali Indiana to create a unique style. K.C. wants listeners to be able to identify his band through its music.
And when it comes to labeling music as "country," K.C. understands the importance of creating a strong story line.
"Most of our songs are going to have a story rather than being more abstract," he said. "Country music generally just comes out and says what it's trying to say. It's easy to understand what the songs are about. I'd say our writing style follows along with that. That's why they call country music 'three chords and the truth': Simple chord structures, good rhythm and lyrics that people can relate to."
Those aspects of country music appeal to K.C. and fans of Kali Indiana.
"Our fans might be driving in a truck somewhere, doing exactly what we're singing about in our songs," he noted.
Stay up-to-date on what's happening
Receive the latest in local entertainment news in your inbox weekly!