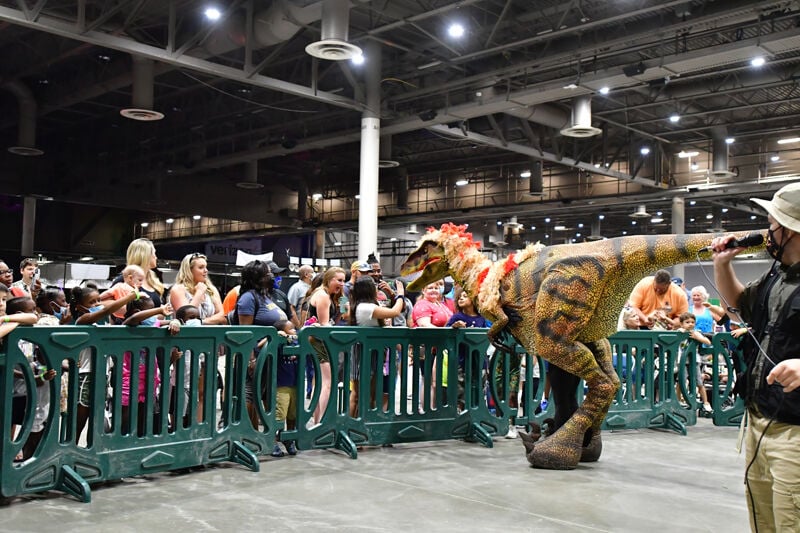 KEARNEY — Children seem to love dinosaurs — and they love to see them up close and personal.
Nicholas G. Schaefer, Jurassic Quest customer experience specialist for education, understands the draw that dinosaurs have on children and he sees that desire to know more about them as a valuable way to educate and entertain.
"Dinosaurs have a unique hold over the public's attention, in a way that most other fields of scientific study could only dream of," Schaefer wrote in an email interview. "Dinosaurs are very much a way for STEAM — Science, Technology, Engineering, Art and Math — to get a toehold in the imagination of the public."
He should know. As part of Jurassic Quest, Schaefer knows dinosaurs up close.
Jurassic Quest features more than 100 life-like dinosaurs, dinosaur-themed rides, live dinosaur shows, interactive science and art activities, a soft play area for young children, animal art tattoos, bounce houses and inflatable attractions. The event will open at the Buffalo County Fairgrounds at 9 a.m. Saturday and continue through Sunday. Children younger than 18 must be accompanied by an adult.
Guests can walk through the Cretaceous, Jurassic and Triassic Periods and experience for themselves what it was like to be among dinosaurs of all kinds. Jurassic Quest features life-sized animatronic dinosaurs from the very small to the gigantic.
Whether their prehistoric counterpart had skin that was scaly, had feathers or fur, Jurassic Quest has spared no expense in bringing the dinosaurs to life.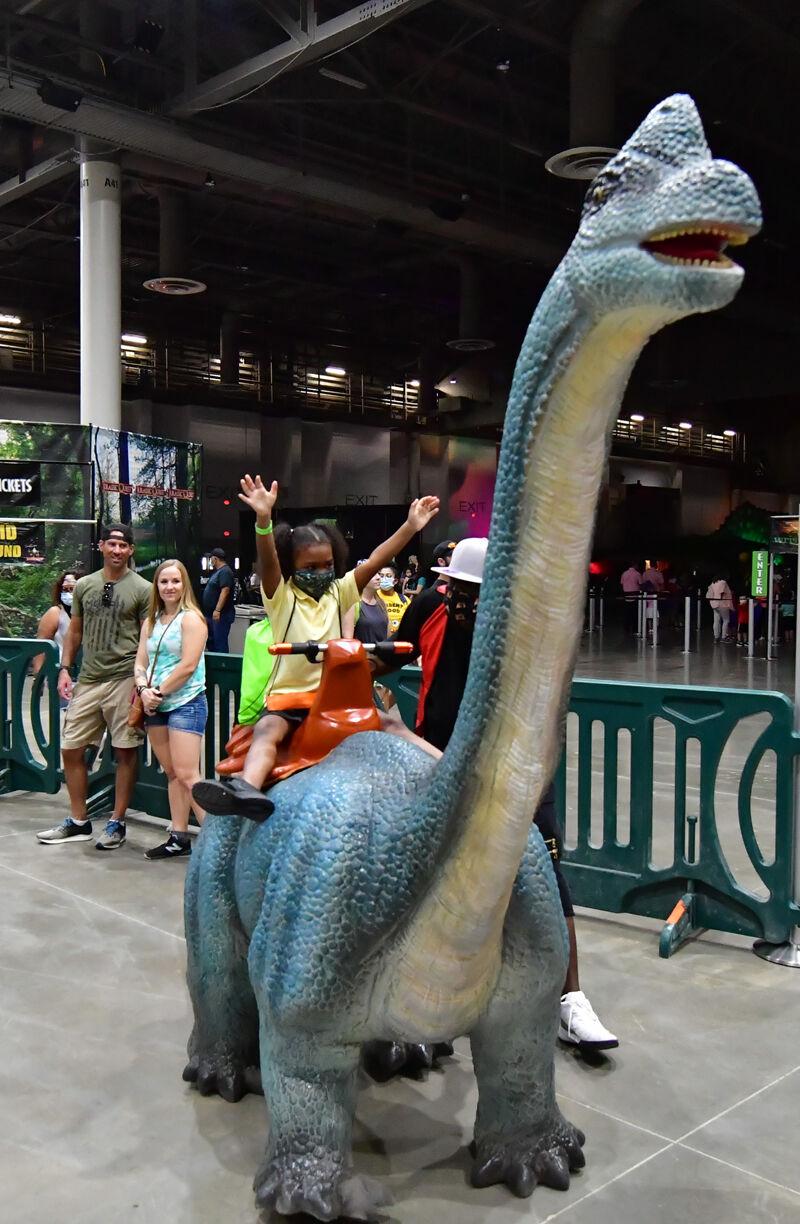 "All of our dinosaurs were made with guidance from paleontologists," Schaefer said. "We have at times modified our dinosaurs to update their accuracy, to reflect new research."
For children interested in the science of dinosaurs, Jurassic Quest exhibits also allow future paleontologists to dig up fossils. Some of the animatronic dinosaurs have been equipped so children can ride on them.
In 2019, Jurassic Quest produced 96 multi-day events in 34 states and Canada and sold more than a million tickets.
Even for the youngest children, Schaefer said the event offers age-appropriate activities.
"Sometimes children can be a bit intimidated by the dinosaurs at first, but this usually wears off as they see others safely interacting with them," he said. "Even for kids who are still a little wary of our life-sized dinosaurs, we have lots more to do and see at Jurassic Quest, like photos, bounce houses, rides, a fossil display table, fossil digs and more."
Jurassic Quest offers timed entry to manage capacity. Tickets for unlimited rides are $33 during non-peak hours, which begin after 3 p.m. both Saturday and Sunday. Add an additional $3 per ticket for peak hours, 9 a.m. to 3 p.m. Reservations are encouraged. For details visit JurassicQuest.com.