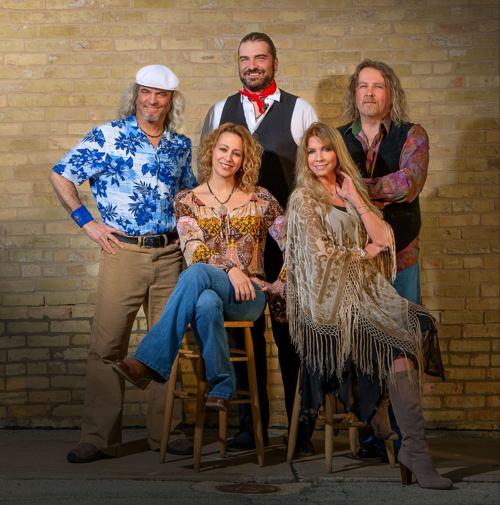 KEARNEY — When Kim Williams takes the stage to re-create the music of Fleetwood Mac, she looks to the influence of Stevie Nicks and Lindsay Buckingham to help define the sound.
"We tend to stick to the time when Stevie and Lindsay joined the band in the middle 1970s," Williams said. "We have a portion of the show where the guys do their own performance, just the three guys, where they perform a Peter Green medley of 'Oh Well' and 'Black Magic Woman,' a song that many people think is a song by Santana — but it's a Fleetwood Mac tune."
Playing a concert of music by Fleetwood Mac takes careful planning since the group started as a hard-driving rock and blues quartet with psychedelic influences in London in 1967. A decade later the group, as a quintet, explored pop themes and found success on commercial radio with singles like "Go Your Own Way," "Don't Stop" and "You Make Loving Fun."
Williams notes that with the addition of Nicks and Buckingham in 1975, the band changed its sound and direction.
"They brought a little more of a pop sensibility to the band," she said. "Vocally, Lindsay and Stevie are quite unique. I think it changed the sound quite a bit when they joined. Between the songwriting and vocalization, I really think they changed it up a bit."
Williams will join the other members of Tusk, a national touring band, to perform a night of music by Fleetwood Mac at 7:30 p.m. Jan. 6 at the Merryman Performing Arts Center. Tickets for the show start at $30.
"The audience will hear the hits of Fleetwood Mac, played with great authenticity," Williams said.
The band's website speaks to the skill of the musicians: "No fancy tricks, no gimmicks, just five musicians recreating the music of Fleetwood Mac to perfection, with note-for-note renditions that no other Fleetwood Mac tribute on the touring scene today can come close to duplicating."
Music industry experts estimate that Fleetwood Mac sold more than 120 million records worldwide.
"Christine McVie joined the band in 1970," Williams said. "Her sound is fairly consistent throughout her time in the band. Some of her older songs, before the big success with Stevie and Lindsay, had a 'poppy' feel to them already. Her sound is consistent through the really bluesy style of the old Fleetwood Mac to the 'California sound' that Stevie and Lindsay added."
McVie left Fleetwood Mac in 1998.
Looking over the catalog of songs by Fleetwood Mac, Williams said she has trouble picking a favorite.
"Because I perform the songs so much, I feel like it changes," she said. "One time I'll feel like 'Go Your Own Way' is my favorite and then we'll bring back an older song like 'Temporary One,' which is on the 'Dance' record. I love that song but it's one that a lot of people don't know, but I love to perform it."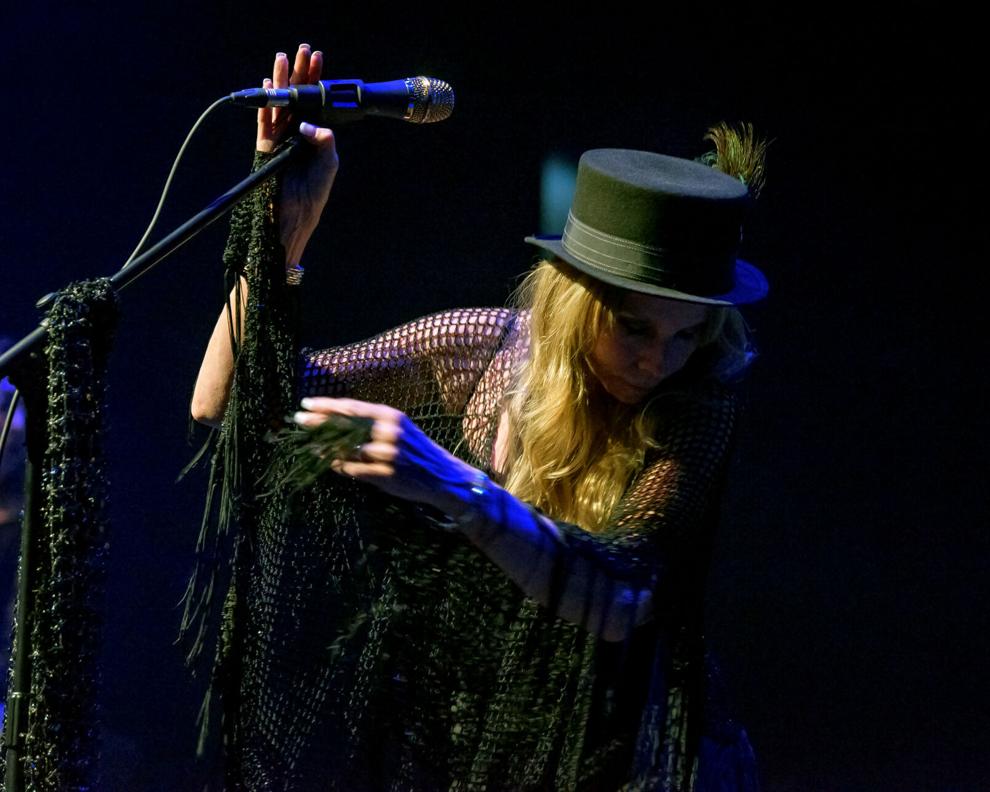 For Williams, those obscure songs help bring the depth of Fleetwood Mac to the forefront.
"We've been performing as Tusk for 14 years," she said. "We've been doing this for a long time and I'll feel like I know everything there is to know about a certain song. I'll play every part that I think needs to be played. And then one day I'll be driving along and that song will come on the radio and I'll think, 'Oh, my gosh. I never heard that part.' So I sometimes get a renewed appreciation when I hear them again — not so much when I'm performing them."
After so many years playing together, members of Tusk share a sense of intimacy and familiarity on stage.
"A lot of times our intuition will make us change something on the fly," Williams said. "Only we will know we did it. The audience will have no idea. I would be curious to know how much nonverbal communication was going on with the members of Fleetwood Mac when they played — or were they all just in their own heads? I'm sure that changed as the years went on. For a number of years there was a lot of substance abuse going on with Fleetwood Mac. And I'm sure that changed how they approached their performance."
While Tusk seeks to re-create the music of Fleetwood Mac note for note, the members of the band also put their own twist on the songs.
"It's not always exactly note for note," Williams said. "There are certain songs where basically you have to play it note for note, the way they did. And we do. But for other songs like 'Landslide,' we do it differently. Normally Stevie and Lindsay do it, but I sing it with Kathy Phillips. We've been performing that song for more than 20 years. We used to perform as a duo before we put Tusk together. We decided to keep our version of it and put it in the show. It always goes over really well."