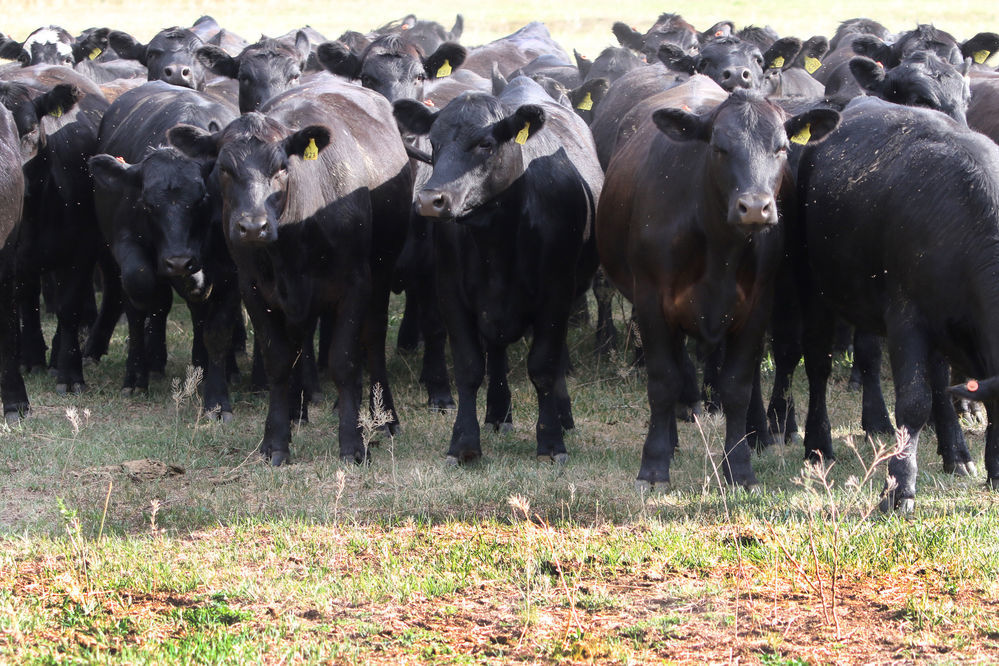 USDA cattle heat stress forecasts have recently placed western Nebraska in dangerous and emergency heat stress criteria. The forecasts correspond with the Nebraska Mesonet Cattle Comfort Index's current conditions placement of Scotts Bluff County in extreme heat danger categories. The catle comfort index estimates a possible impact of animal deaths exceeding 5%.
"As cattle feeders hold on to fat cattle until the opportunity to be harvested arises, it is important to prepare for periods of extreme heat by developing a heat stress management plan," according to UNL Beef Watch resources developed by Nebraska beef extension educator, Erin Laborie.
Throughout the summer season with high heat levels, Laborie said, she believes producers have been taking necessary heat stress precautions through management plans this season, resulting in a decrease of heat stress related deaths.
In comparison to years in the past, Laborie said, heat has been more consistent throughout the summer, allowing producers to be more prepared for heat stress related issues, unlike previous years when higher temperatures "snuck up" on cattle producers, and caused a number of stress related deaths.
Heat stress impacts include a series of reproductive and daily gain issues, along with possible death at high temperatures, UNL beef educator Sydney O'Daniel said. Producers can combat heat stress related production issues with the proper preparations.
Heat stress can cause a number of losses whether in terms of pregnancy and embryo loss or a loss of daily gain, O'Daniel said.
Measures recommended by O'Daniel are providing an ample water supply, shade availability, altering feeding schedules, providing hills and sprinkler systems in drylot or feedlot conditions and providing available space for cattle to distance between each other can help producers prevent losses.
Drylot and feedlot producers can put heat stress management systems in place, involving sprinkler systems which are recommended to be put to use only during lower humidity levels, O'Daniel said.
"If in a drylot or feedlot, reducing feeding the night before a hot day, due to metabolizing feed during heat may increase temperature," O'Daniel said.
Resources available to producers recommended by Nebraska Beef Extension Educators Laborie and Sydney O'Daniel include weather forecasts and cattle heat stress forecasts from the USDA.
"The estimates of heat stress are based on four specific weather parameters: temperature, wind speed, humidity and solar radiation. Each parameter plays a significant role in the overall heat balance of feedlot cattle," according to the USDA's forecasting heat stress parameters. Heat stress forecasts are available through online resources or the smart phone app.
In addition to forecasts, The Nebraska Mesonet Cattle Comfort Index, a model and equation, provides current heat stress conditions.
The cattle comfort index involves a process of calculating stress levels and their impacts on cattle, taking air temperature at 1.5 meters off the ground, wind speed at 2 meters off the ground, relative humidity at 1.5 meters off the ground and solar radiation values into account,formulated with the National Weather Service.
"Those are both really great resources for producers" Laborie said.
With high temperatures, and dry conditions, and low wind speeds all cattle, weather placed in a drylot, feedlot, or on range or pasture land, all cattle are susceptible to heat stress in higher temperatures.