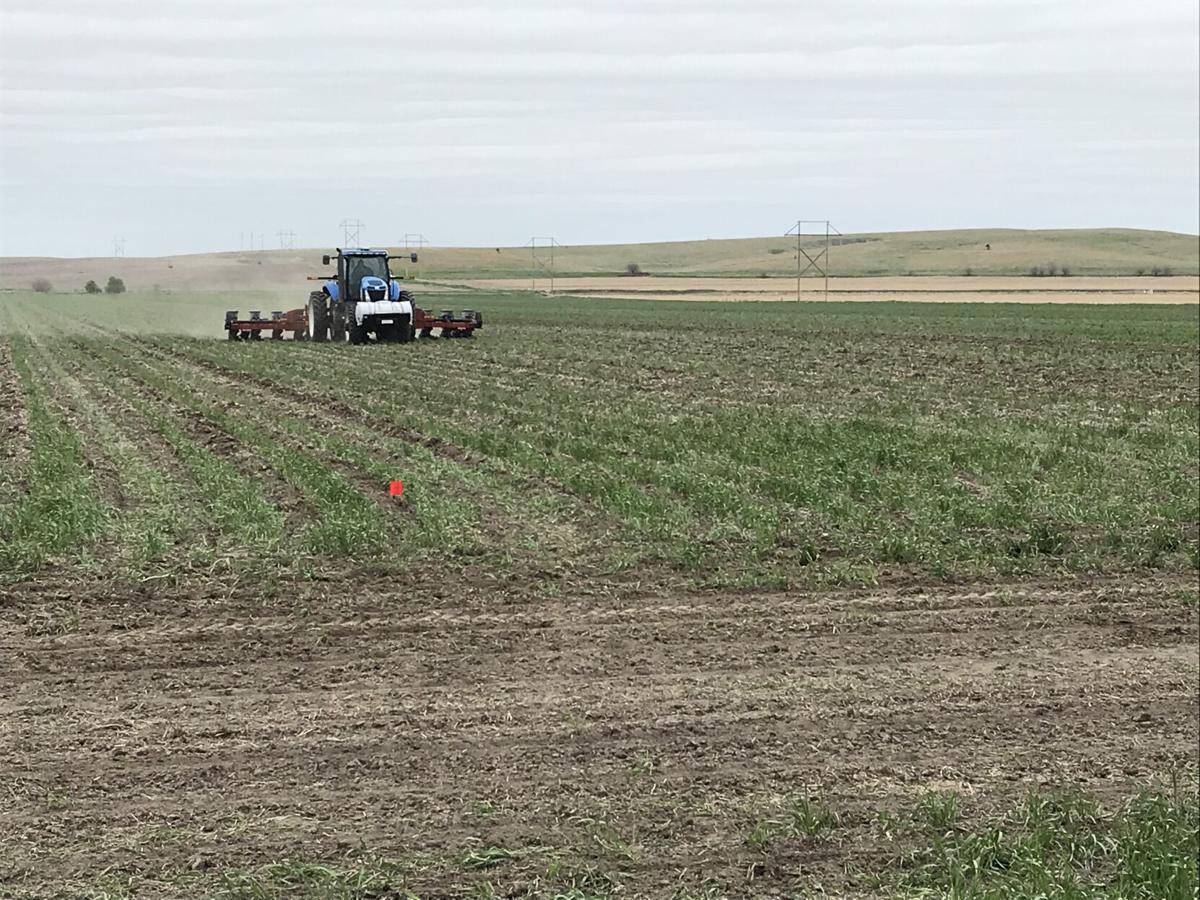 Nebraska crop producers and university educators are great partners. Nowhere is that more apparent than in ongoing field research projects.
Along with data generated at research centers, on-farm projects are helping growers fine-tune fertilization, planting and other practices.
Sometimes the ideas originate with Extension educators. Other times farmers "come to you with an idea and we sit down and talk about it."
One day about five years ago, Don Batie of Lexington visited the Dawson County Extension office and happened to mention to Sivits an idea he had. She said, "We should research that on your farm." Since then, "I've been a firm supporter of this," Batie said.
Extension educators help design the trials "so when we are done, the data can be statistically analyzed" and "we know whether it made a (reliable) difference," Batie said.
Sivits added, "It empowers the farmer to see what works best" in a scientific manner, without spending money on an entire field.
Another nice thing is that "farmers are always looking to see what their neighbors are doing," and it generates a lot of good conversation, Sivits said.
Different treatments are applied to randomized, replicated strips and farmers use their own equipment. The strips run the full length of a field, so the farmer can "get in the tractor and just go," she added.
A project is typically carried out for at least three years in order to yield reliable data, Batie said. One of his ongoing projects is to determine whether applying manganese fertilizer to field corn will boost yields. Another is comparing 10-34-0 phosphorus fertilizer with a newer product that is thought to be more available to the corn plant.
Extension educators are directly involved in collecting data. Last spring "Sarah was walking (my corn) fields every day, checking the emergence rates," in a study that varied planter speed and down pressure settings, Batie said.
Often a project is conducted at several sites across the state simultaneously. Sometimes the results are similar, but other times, "what works for farmers in Beatrice may not work for Valentine or Lexington," Sivits said.
That's why "we are always looking for producers interested in conducting on-farm research," she said. Most of the projects are occuring east of Lincoln County, and she would like to see more done farther west.
Interested crop producers can call Sivits at the UNL Extension office in Lexington, 308-324-5501.