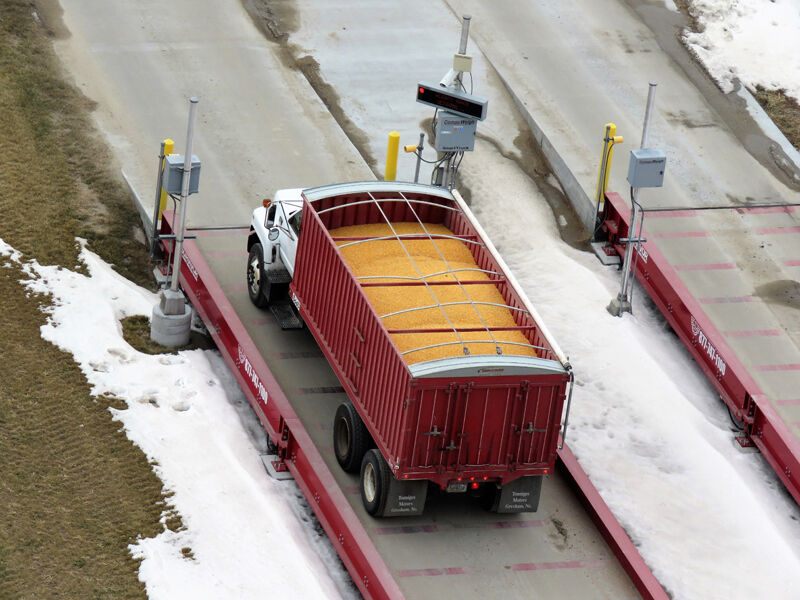 KEARNEY — Grain elevators across Nebraska are preparing for large deliveries of corn and soybeans during a 2020 harvest season that could start any day now.
That includes KAAPA Ethanol plants near Minden and Ravenna, and the KAAPA Grains elevator at Elm Creek.
KAAPA Ethanol Chief Executive Officer Chuck Woodside said he expected soybean harvest in south-central Nebraska to start this week, weather permitting. "Some of the early corn will be right behind it," he added.
KAAPA's Elm Creek site has bin and ground storage space for more than 7 million bushels of corn and soybeans, while the Minden plant can store an equal amount of corn. Total capacity at Ravenna is approximately 8.1 million bushels of corn.
When asked if a lot of the 2019 corn has been moved to make room for the 2020 crop, Woodside said, "It's always kind of a balancing act for us (for ethanol production). You never know when harvest will start. I think our inventory levels now are about where we want them."
The goal is to have the necessary amount of corn on hand to make ethanol until the new crop is ready.
Woodside said one difference this year is the larger inventory of unsold 2019 corn on area farms because of low prices. The KAAPA sites have seen more of that corn delivered recently.
As for forecasts earlier in the growing season of a record Nebraska corn crop, he said, "I think there's a real chance of that. I wonder what the impact of this last set of heat had."
A new issue this harvest season is ensuring that COVID-19 safety measures are in place for customers and employees. It helps that all three sites have radio frequency identification systems that allow corn deliveries without entering the office.
Woodside said the trucks have identification cards that are read automatically. The weight and moisture information of each load is tied to that number. After the grain is dumped, drivers get printed load receipts from a box on their way out.
That technology has been used at the two ethanol plants, he said, but recently was added at Elm Creek. The same card works at all three locations.
Another issue for every harvest season is having enough help.
"We continue to have job openings. We have a tremendous demand for harvest help ... I thought it might ease up this year," Woodside said, because of job furloughs and losses in other industries that might mean more people could use extra income this fall, "but it has not."
Otherwise, he added, "I think we're in great shape for harvest."