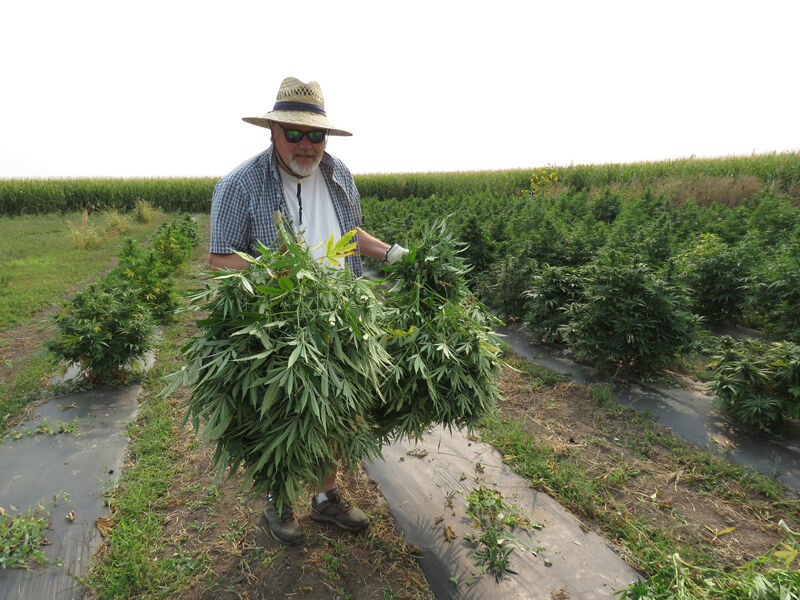 KEARNEY — Commercial hemp is an industry still in its infancy that sells cannabinoid products not approved by the U.S. Food and Drug Administration.
So, the message to consumers is "buyer beware" when shopping at stores selling CBD, CBG and similar products.
"You will be amazed at the number of products and the number of potential uses," said Allison Dering-Anderson, a clinical associate professor of pharmacy in the Department of Pharmacy Practice and Science at the University of Nebraska College of Pharmacy in Omaha. "Some are supported by sound science and others are not."
She teaches the law and ethics series for pharmacy students, directs a medical cannabis elective, and has spent a long time educating herself about the available science on hemp.
Dering-Anderson said there are 120 known cannabinoids, but there are only four FDA-approved drugs in the United States that contain cannabinoids — one plant-based and three created in a laboratory. They are approved for specific types of seizures and anorexia associated with weight loss in AIDS patients.
Only a handful of FDA labeling restrictions apply to CBD.
"These products cannot be sold as drugs. They cannot be sold as food. They cannot be sold as dietary supplements and they cannot claim to treat or cure cancer," Dering-Anderson explained. "Beyond those restrictions, there is not government oversight of CBD products."
Major issues
So what should consumers know and consider before purchasing CBD products?
"Know that these are drugs. They are biologically active and that means they can create drug-to-drug interactions," Dering-Anderson replied. "Ask a pharmacist before using them in any form to assure that you don't get in trouble."
There are challenges for consumers. One is that CBD causes "significant sedation" and should not be used while driving, she said. The other is the potential for a failed drug test.
Dering-Anderson said there are other concerns, starting with having an employer or someone else actually testing for CBD.
"If that's what they're doing, they are going to find it," she added.
If an employer is testing for THC, they may find traces of it because it is in all hemp-derived CBD products, even a prescription drug.
THC screening may provide positive results if a product labeled as CBD has too much THC. Then, Dering-Anderson said, the consumer is penalized for a producer's oversight.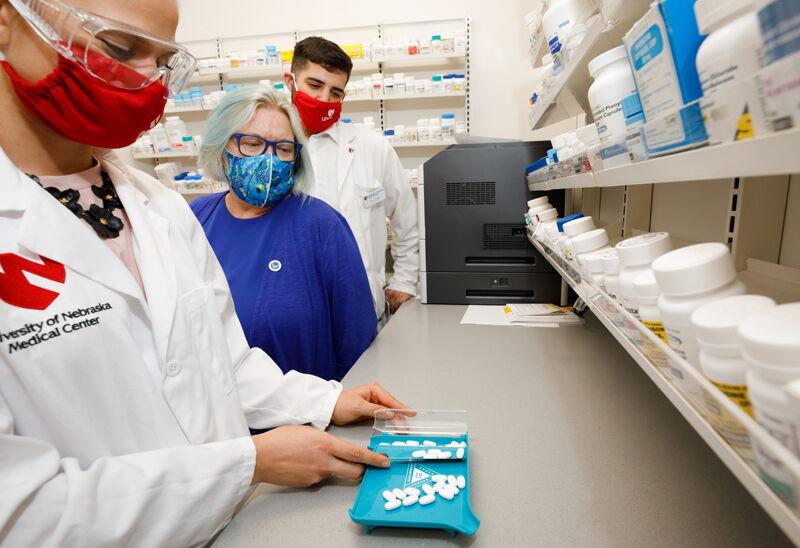 Waiting on FDA
"Right now, things are in a bit of a flux because FDA hasn't made any final rulings on CBD," said University of Nebraska at Kearney professor of economics Allan Jenkins, a commercial hemp advocate and licensed processor. "Why the FDA isn't moving faster, who knows."
Jenkins believes one issue is the inability to ensure uniformity of CBD products.
"Because it's a natural product, guaranteeing that any two batches are the same is impossible," he said, adding that hemp advocates argue that it should be treated as the same because "the molecule is the molecule."
Sweetwater Hemp Company CEO Rory Cruise of Pleasanton, who is licensed as a Nebraska hemp grower and processor, said, "I'm really hoping we start seeing some regulation."
One hope is proposed legislation to get the FDA to include CBD in the definition of dietary supplements, Cruise said, and another plus would be more FDA testing of products being sold.
Check labels
He said consumer education such as getting results of third-party testing is being built into his business, which will sell CBD products under the Sweetwater Hemp Company label in addition to selling CBD oil to wholesalers.
Cruise advises consumers to pay close attention to labels, particularly the main ingredients.
"If it's hemp seed oil, that's salad dressing," he said, and hemp stock refers to plant fiber. "They're selling them as CBD, but it's not CBD... (consumers) need to be asking what is the main ingredient and is this made out of a cannabinoid."
Dering-Anderson said consumers also need assurances that products don't contain heavy metals and/or organic or fungal contaminants.
"The current legal situation puts (consumers) in a bad situation as far as trusting labels," she said, so they should buy products only from people and companies they trust.
She added that some suppliers provide a bar code to scan or other method for consumers to see a laboratory analysis of a product.
"It's a brand-new industry," Jenkins said. "The best strategy for a consumer would be to buy your product from a local source willing and able to show you the scientific data ... If you want to be a repeat customer, I think it would be worth your time and money to send a sample to the Doane University (certified) testing lab."
It's a way for consumers to determine if ingredients listed on a label are the actual ingredients in a CBD product.
"There was money to be made, so there are some bad actors out there," Jenkins said.