Pay-Per-Click | PPC Kearney NE | Google Adwords | Trusted Partner
Pay Per Click (PPC) | Google Adwords | Kearney NE

Pay-Per-Click advertising, or Google Adwords, in Kearney is the best way to get immediate and targeted traffic to your website. PPC (Google Adwords | Bing Ads) puts you in front of those people searching for your products on search pages in order to generate leads or sales for your business. Pay-Per-Click done by us is set up correctly, managed and optimized well, and tracked effectively. Pay Per Click/PPC can be a big generator of revenue for just about any Kearney business.
We always hear from our clients that they have tried it and "it just didn't work." The search engines are in the business of making money, so their goals are not always your goals. Our certified specialists know how to make your pay per click/PPC advertising cost effective. That means constantly tweaking, adjusting and split testing different elements of your campaigns with one goal in mind: a pay per click/PPC campaign that generates the most leads for your business at the lowest possible cost. 
We help with the whole picture not just clicks 

Measurable results 

Ongoing campaign optimization
Adding Re-Targeting to your Adwords (PPC) campaign will also help bring back those potential customers to your website. Depending on where the customer is in the sales funnel, your potential customer may not call you right away. By targeting them with ads on websites they visit after yours, helps to remind them of your excellent services, and prompts them to call you when they are ready.
Our digital specialists are certified by Google and Bing in AdWords and PPC Marketing. Call us today at (308) 237-2152 to schedule an appointment to discuss your needs.
Kearney if you're a local, national ad agency or a (SMB) Small to Medium Size Business, the BH Digital Services Google AdWords Help Center can provide you with the information you need to succeed with your online AdWords advertising.
Why use BH Digital Services of Kearney? They Can Give AdWords Help.
BH Digital Service's goal is to help make AdWords understandable and useful to all businesses in the Kearney Metro Area. We've try to use the right balance, giving you the information you need to effectively understand how Google AdWords campaigns work, generate new business leads and close sales for SMB'S in Kearney, NE
How BH Digital Google AdWords Help Can Work For Your Small Business.
BH Digital Services is a Google Adwords Certified Google Partner. We Help Small Business understand the technical side of Google Adwords. BH Digital Services can also provide advertisers with a conceptual, non-technical understanding of how Google AdWords works.
We personalize the Google Adwords experience and content toward your business, we make it easy for you to work with our local Kearney team of certified Google specialists to get you the answers you need, fix problems with your account, and make the most out of your advertising efforts with great ROI.
We work hard to provide understandable PPC information for the average Kearney Business owner using Google Adword products.
BH Digital Services Is A Google Trusted Partner in Kearney NE.
We have taken the time to work with Google to become fully certified in Adwords, Search, Video, Display, Shopping, and Analytics. You can trust BH Digital Services with all of your Digital Marketing needs in Kearney.
As featured on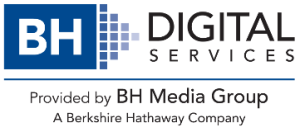 BH Digital Services | Digital Marketing | Google Adwords | Bing Ads We are the Kearney NE…