KEARNEY — Anyone thinking about becoming a homeowner should talk with Renee Craft.
She moved into her house in the Eastbrooke Subdivision of northeast Kearney on Jan. 1 after a thorough search of Kearney's real estate market and equally thorough consideration of the various decisions that come with buying a home.
The first decision, of course, was the decision to buy.
Craft, 24, is a physician assistant at ENT Physicians of Kearney.
"I have a real job now so I should own a home," she said. "It's so expensive to rent in Kearney."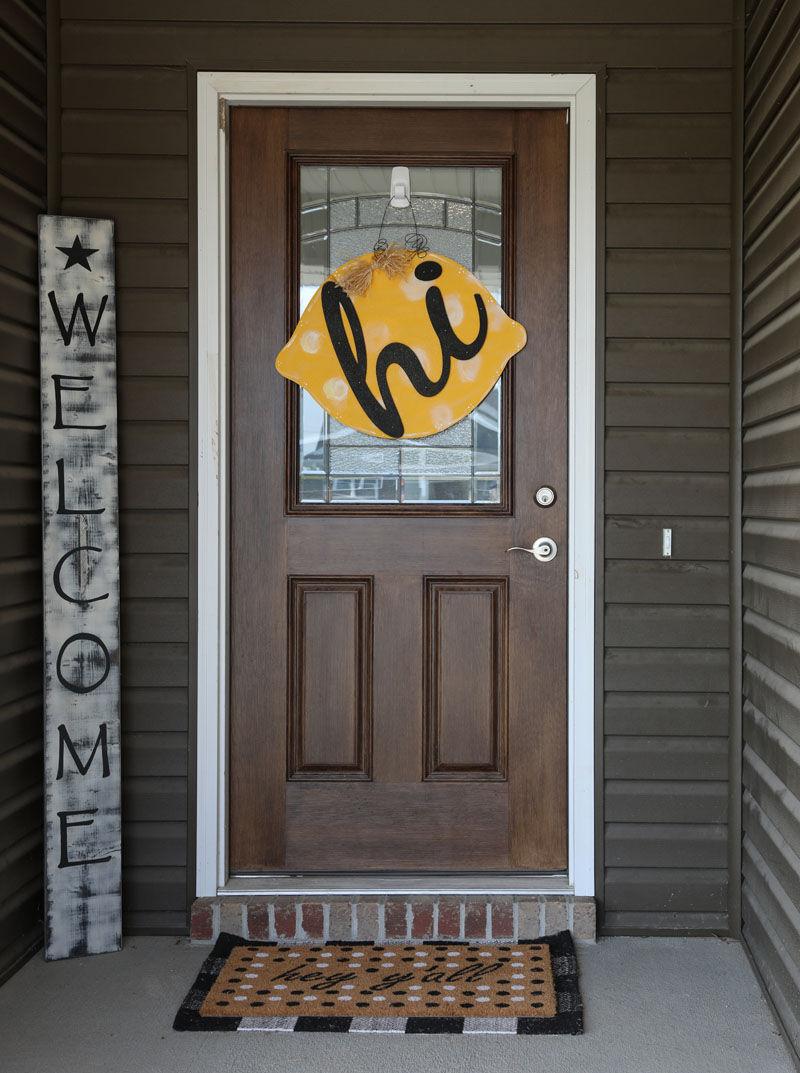 Rather than remain a tenant, Craft became a homeowner by purchasing a house built by NP Construction. She said she looked at a lot of houses before buying the NP Construction property, which sits on a corner lot on the south side of the Eastbrooke splash pad.
"It's not that loud," she said about the splash pad on a busy day. "You get the occasional shrill shriek from a kid."
Real estate agent Matt Uphoff of Re/Max Executives was helpful with the search and house-buying details. Craft said her parents, who live near Denver, also were helpful. Her father provided lots of advice. He's a Major League Baseball umpire, and Craft said she didn't question any of his calls. "My dad is a real estate guru. He helped me a ton. It's such a big purchase you want to know what you're getting into."
She said attending a class about mortgages was very informative. It helped her land a mortgage with a 3.4% interest rate with a 3% down payment. The smaller down payment was possible because she bought mortgage insurance.
"I've been paying pretty aggressively on the mortgage. Hopefully by the end of 2020 I can drop the mortgage insurance because it's about $200 per month," she said.
The mortgage insurance allowed her to get the loan without a larger down payment.
NP Construction had finished the home so it wasn't necessary to select cabinets, counter tops, flooring or wall colors. That left only one decision. Craft opted for black stainless steel appliances for the kitchen.
"Black stainless doesn't show fingerprints as easily," she said.
Craft paid extra attention sizing up the neighborhood.
"You choose the neighborhood first," she said. "You can update the look of your house, but you can't change the neighborhood."
She said she's delighted with her Eastbrooke neighbors because a lot of folks hang out on their driveways and chat, and "everybody is super active."
The interior of Craft's home is bathed in tans and browns. The kitchen wraps around an island, and opens up to the living room, which provides a panorama of the colorful splash pad and hike-bike trail.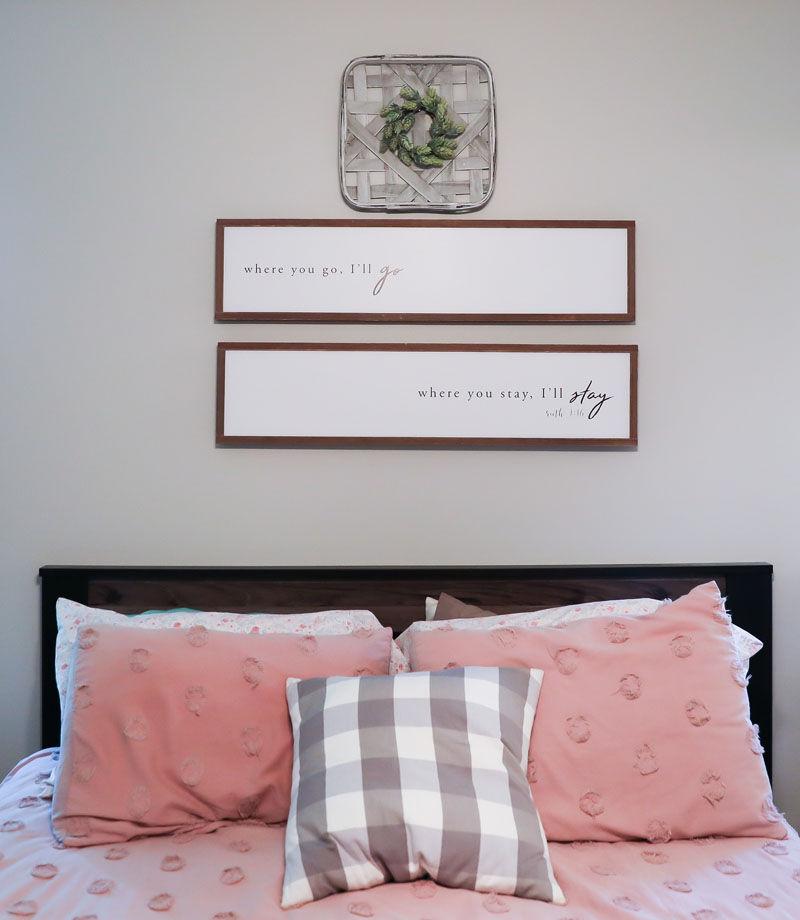 Craft's decor has an agricultural theme because her boyfriend is Jake Guthard, who farms and ranches in the Litchfield and Oconto areas.
Craft said it's a thrill to experience the hard work and long days that keep Jake so busy.
"Farming is the legacy of Jake's family," Craft said. Just a few days earlier she spent her first day driving the swather. Earlier this year she rode along in the planter, and "last winter was my first calving season."
At 6-foot-9, Jake is a large man, so feeding him can be an undertaking. Craft said she recently prepared her family's beef stroganoff, and it went over well.
"He asked, 'Is this Hamburger Helper?'" Craft said.
The floor plan and components of Craft's home are suited for family living. For example, there's a spacious laundry room down a short hall from the kitchen, and the flooring in high-traffic areas is durable wood-look vinyl, which can easily be replaced if it's damaged. So far, the floor has withstood Craft's 4-month-old German shorthair pointer, Sage.
Standing in her two-car garage is an upright freezer, perfect to store beef from Jake's farm.
In all, the house measures 3,160 square feet. Craft occupies the main floor. The basement is finished, but it's not been furnished. There are three bedrooms upstairs and two more in the basement, which has a large room suitable for TV viewing or table games, such as pool.
The house in northeast Kearney is just a couple of blocks north of 56th Street — one Kearney's beltway streets — so there's ready access to anyplace in the city.
It's exciting to have a safe and comfortable place after work, and there's not much Craft would change about her home. "I don't really have any regrets, I'm really, really happy with it."
She has advice for other people thinking about becoming a homeowner: "Take your time. Weigh all your options. The right house will come to you."
---
Photos: Craft home in Kearney
Photos: Craft home in Kearney
Exterior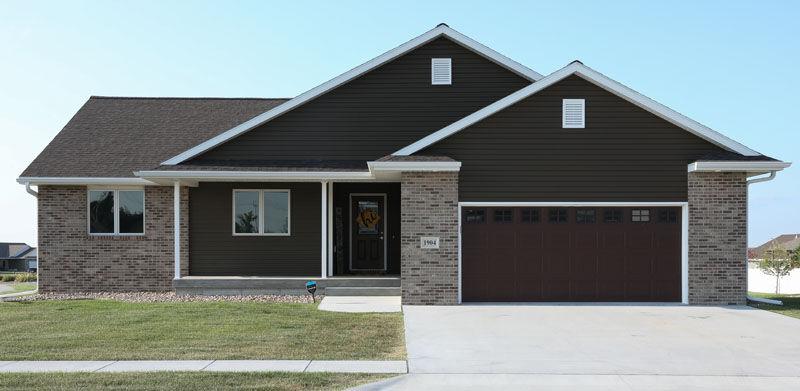 Main Entry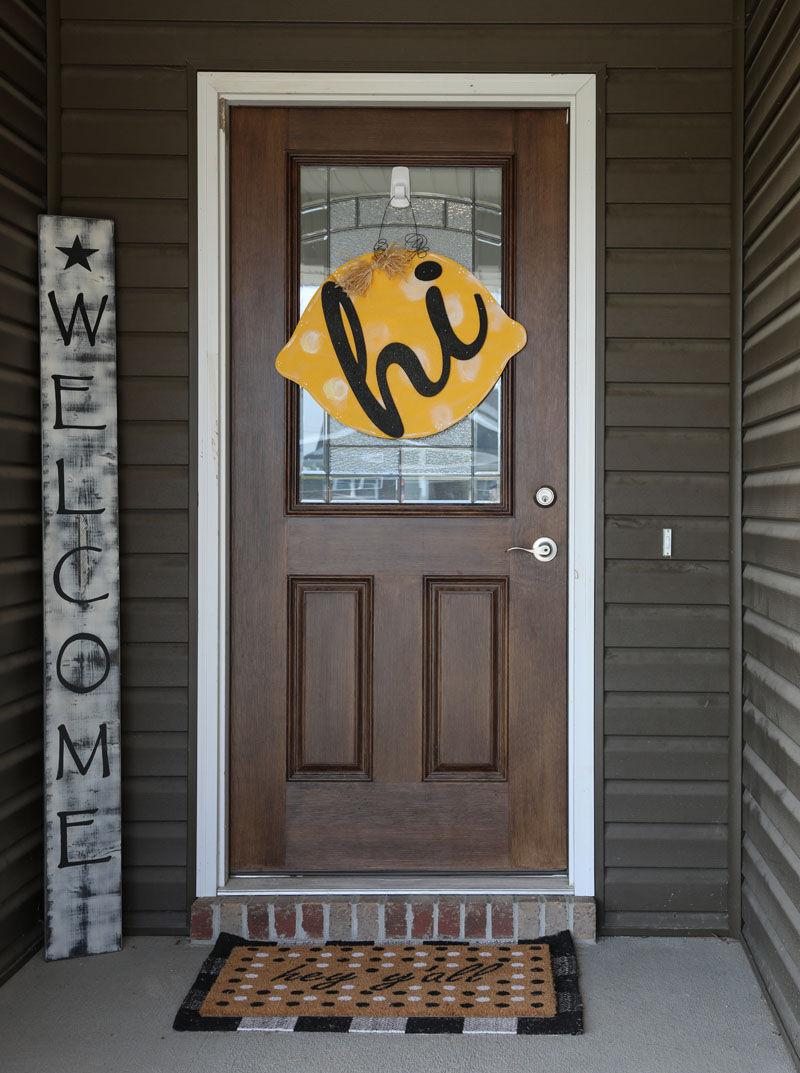 Calendar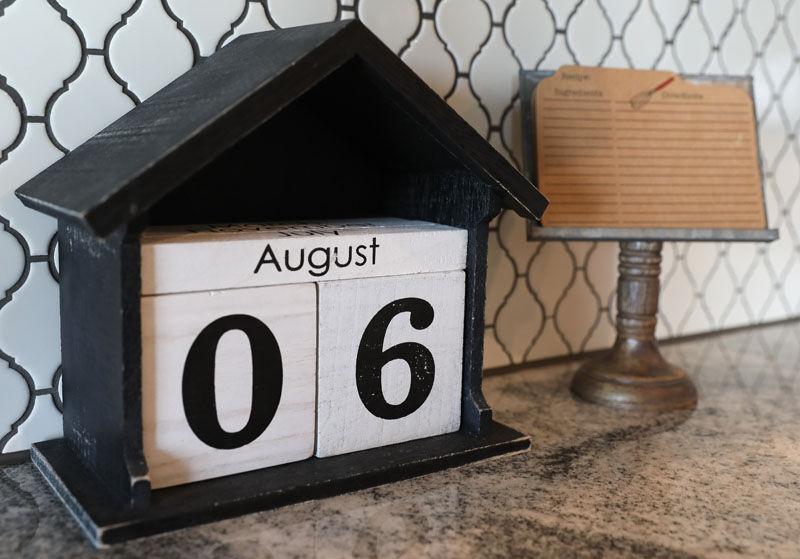 Living Room TV and Couch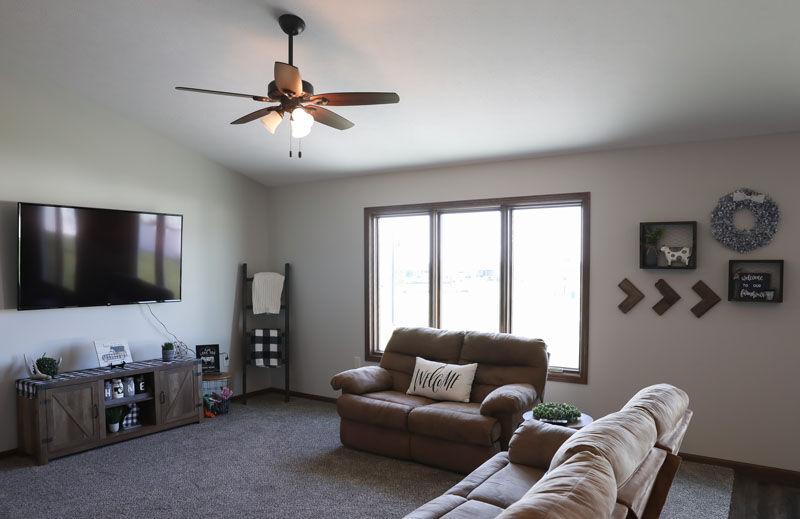 Cathedral Ceiling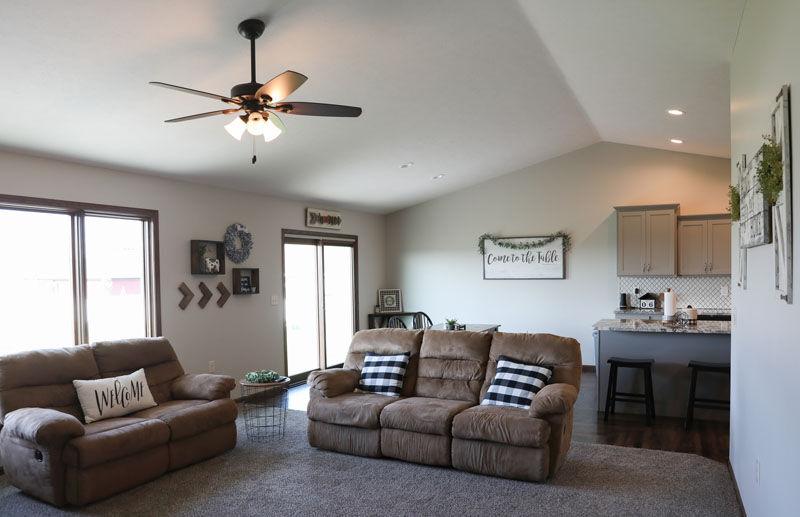 Kitchen Table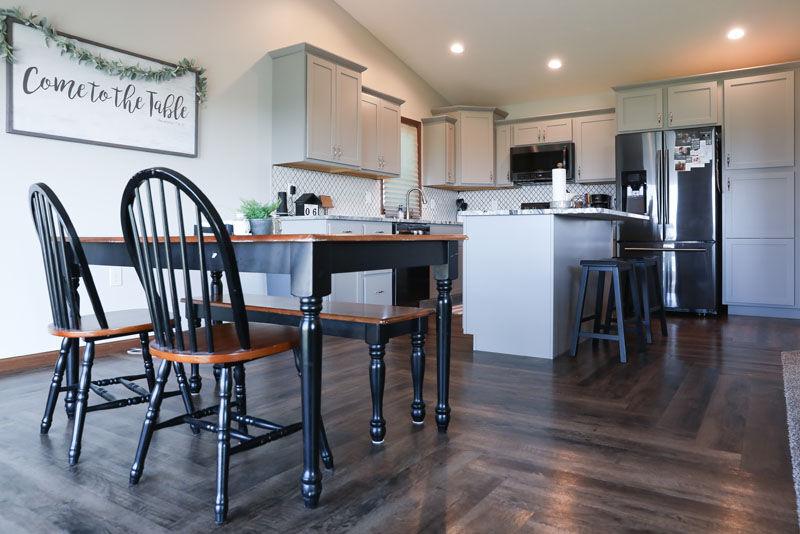 Couch and Kitchen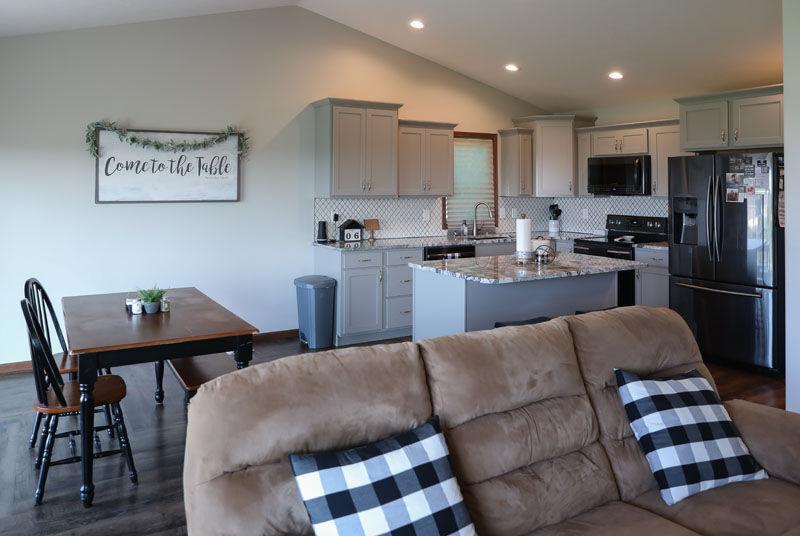 Tiny Tree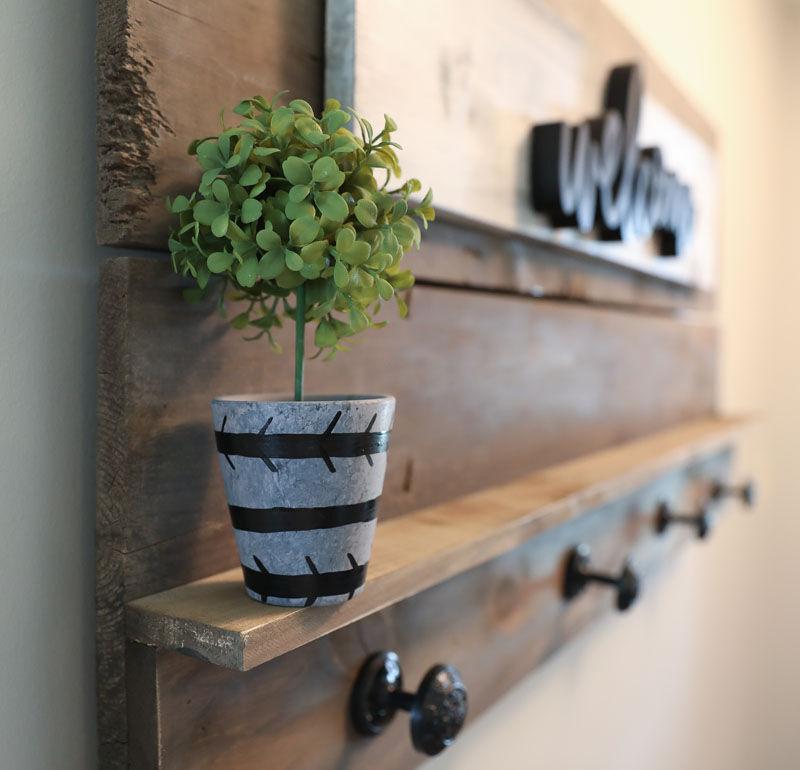 Table Decor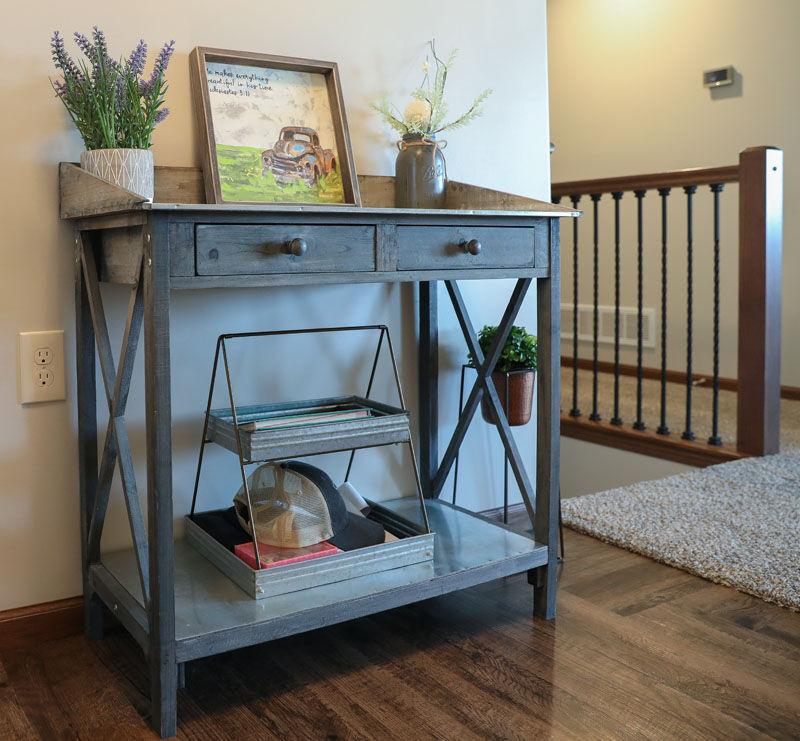 Interior Main Entry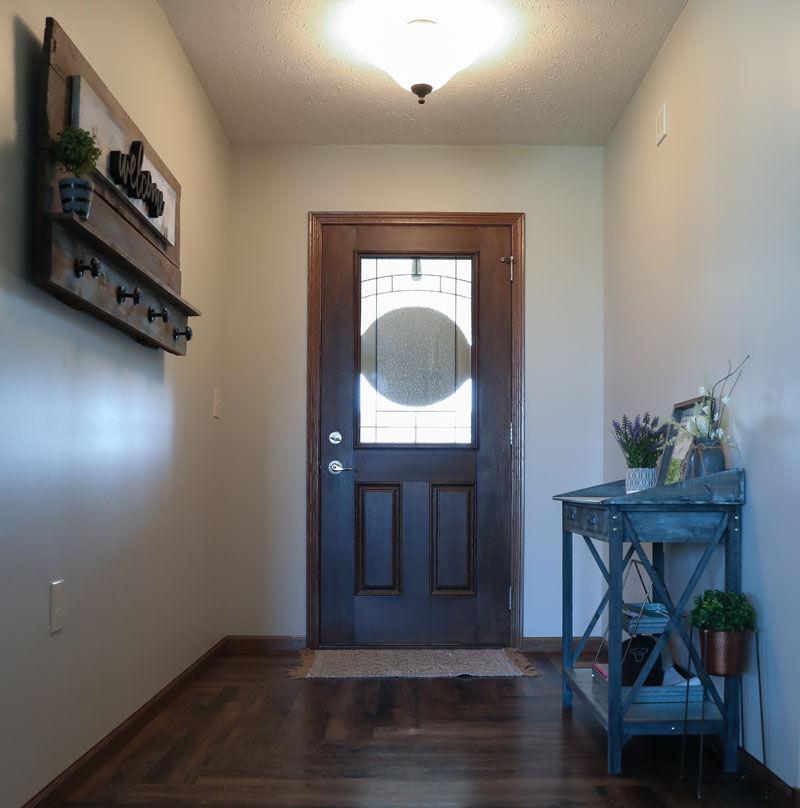 Circular Art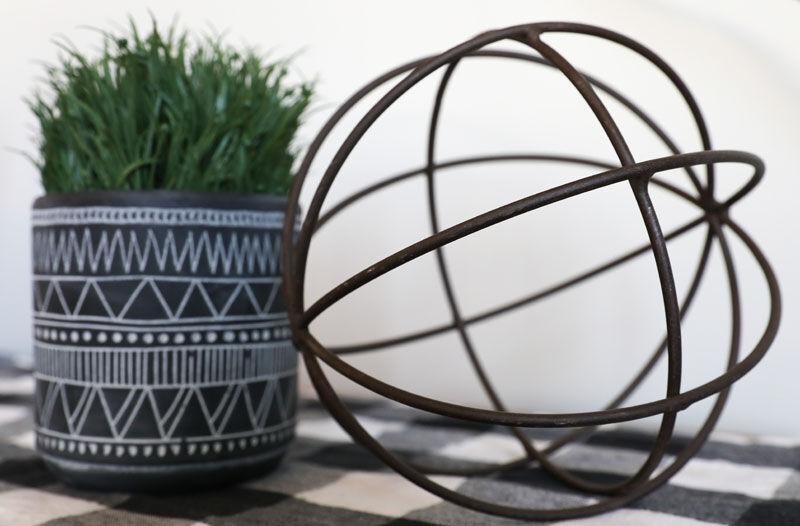 I LUV Nebrska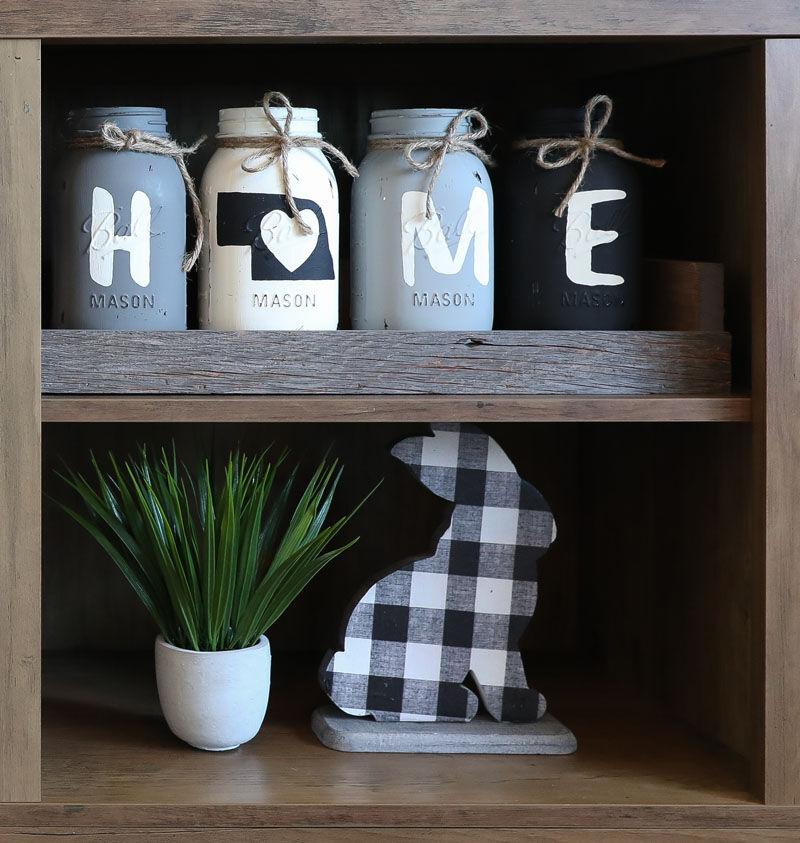 Laundry Room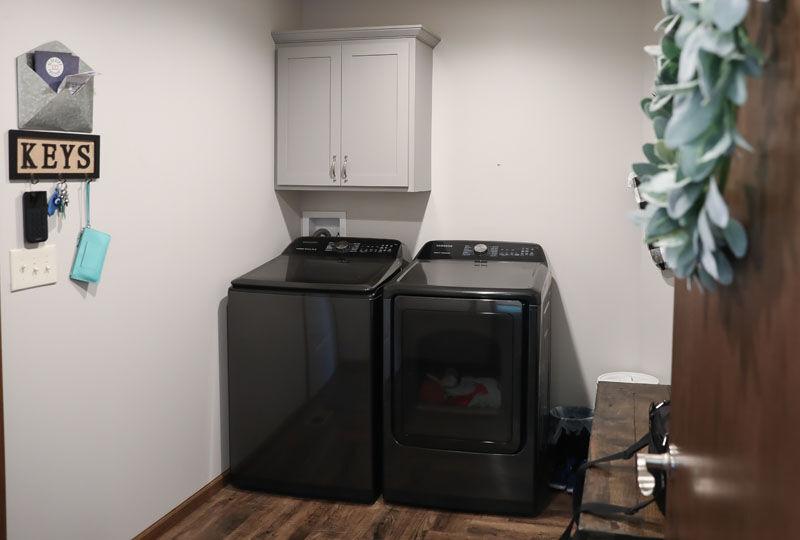 Basement
Dresser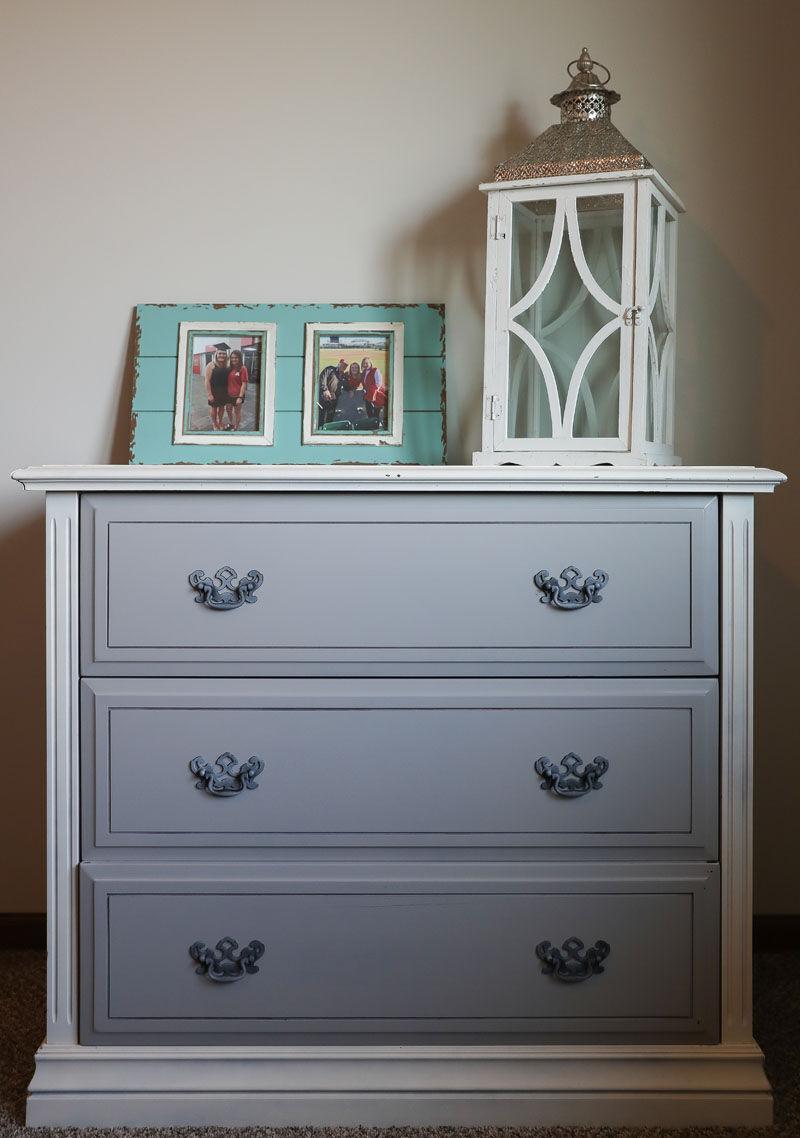 Flowery Bedroom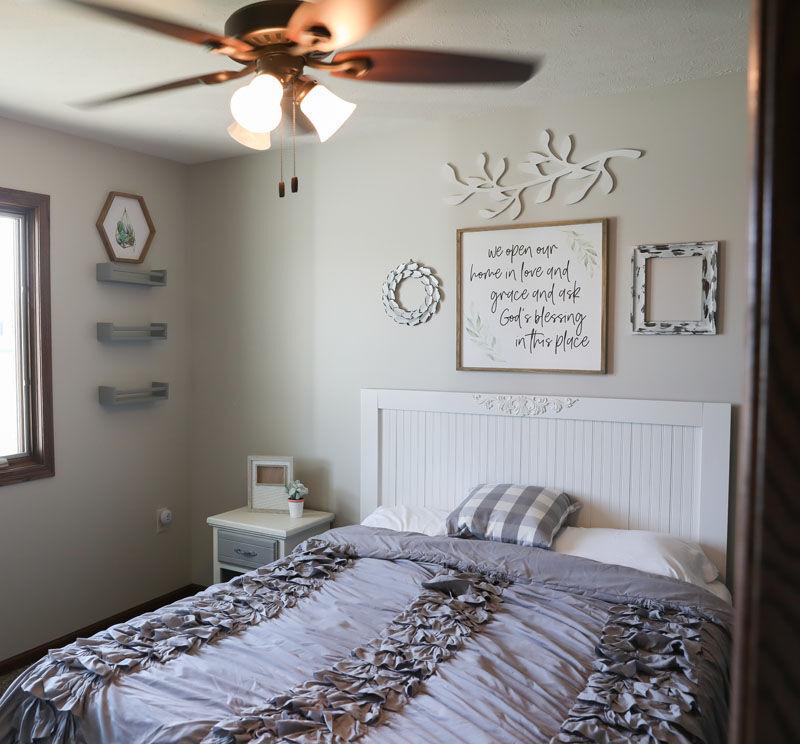 Office Shelves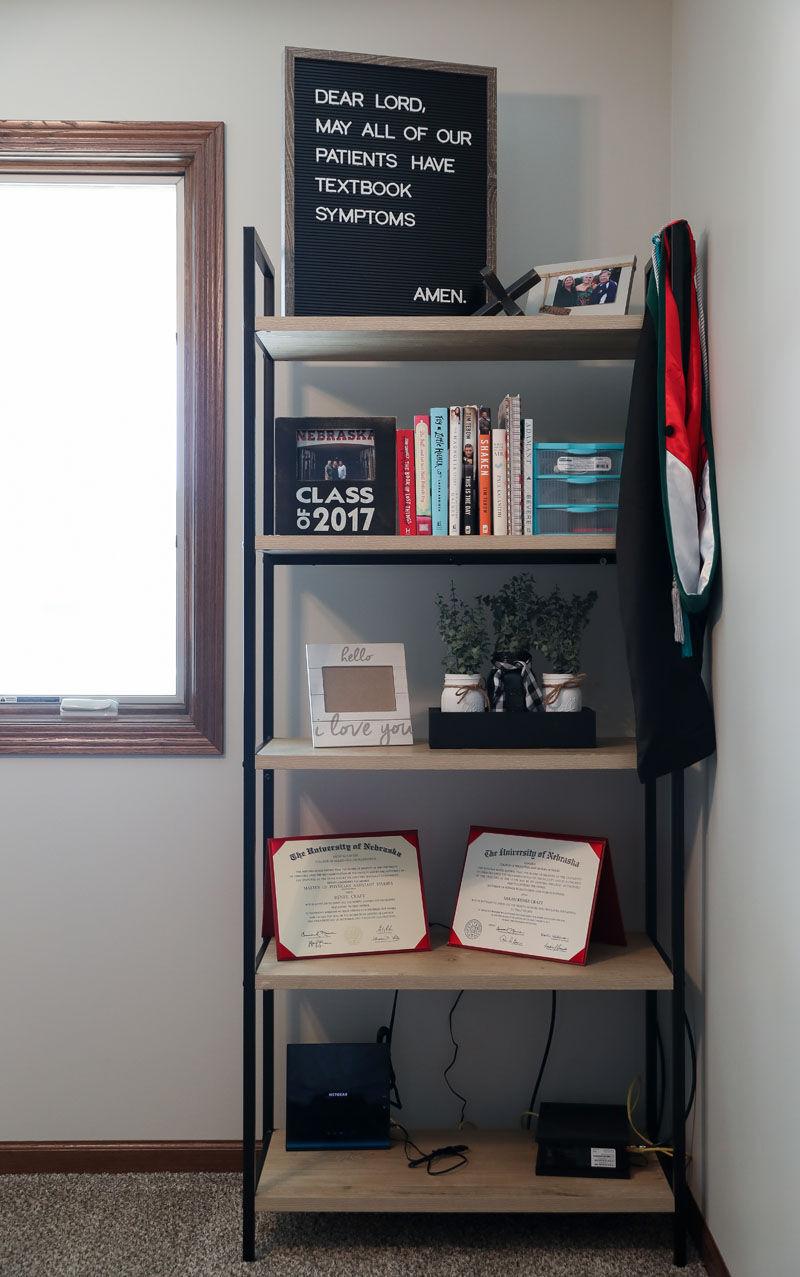 Office Desk
Spare Bathroom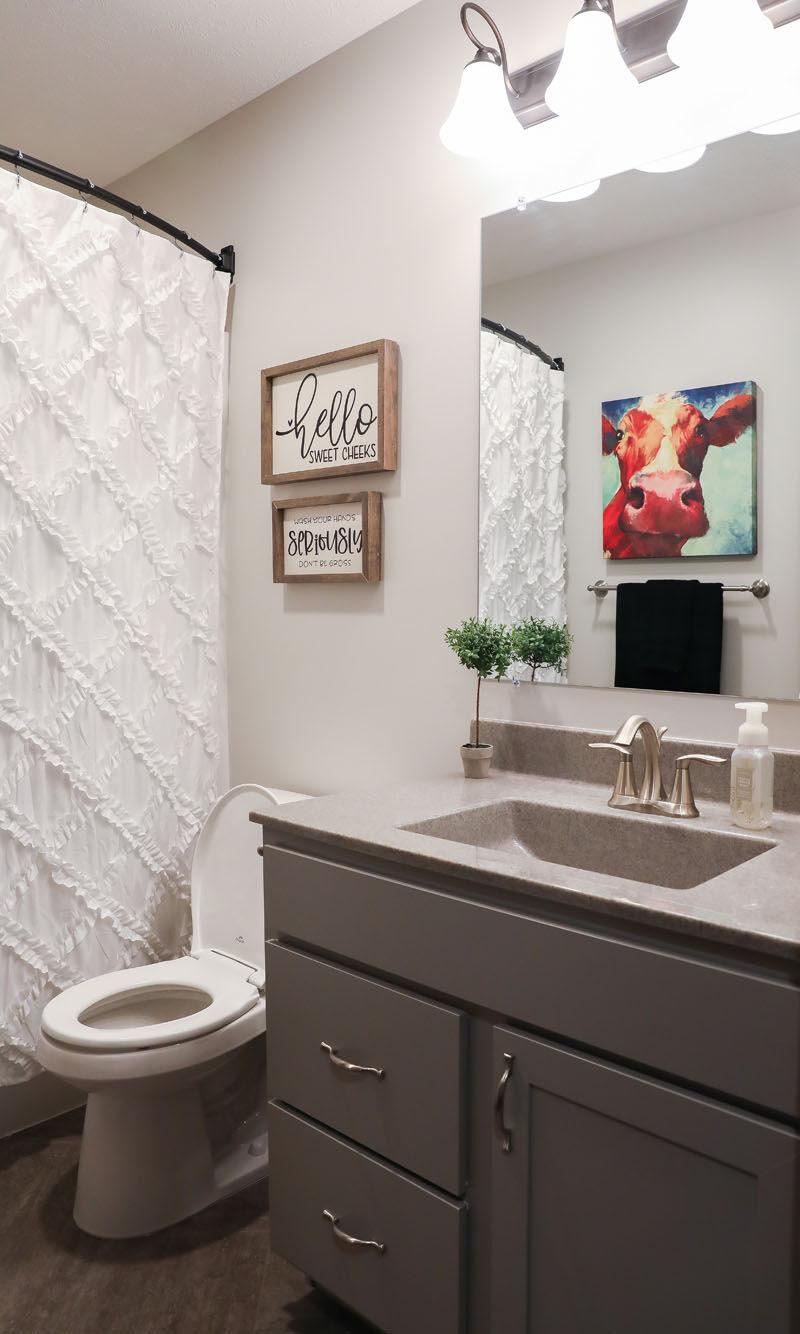 Master Vanity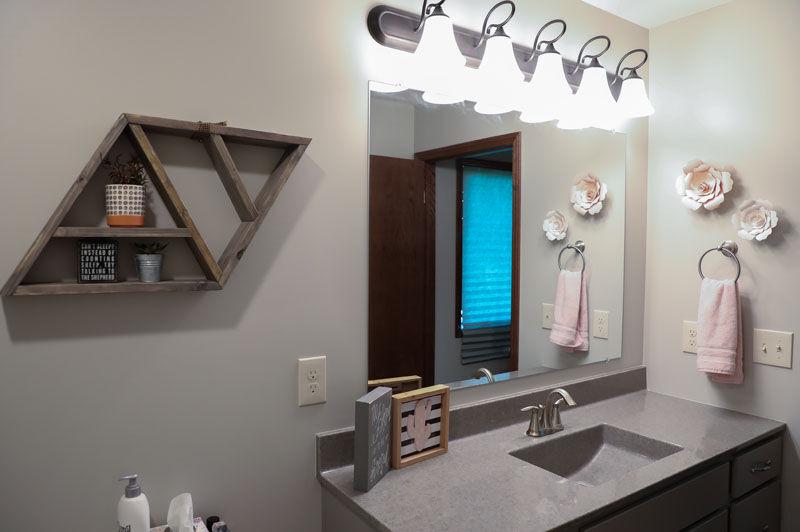 Master Bath-Shower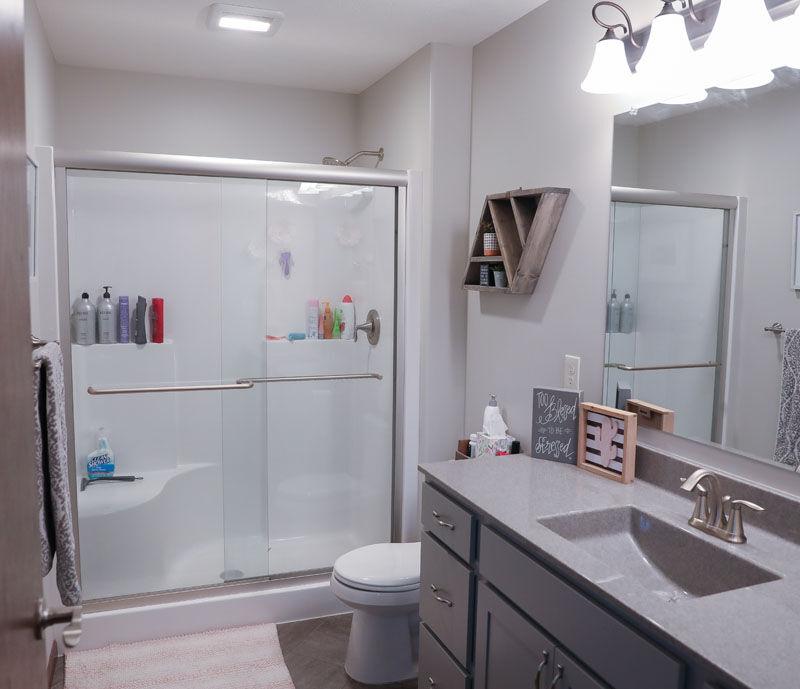 Pink Pillows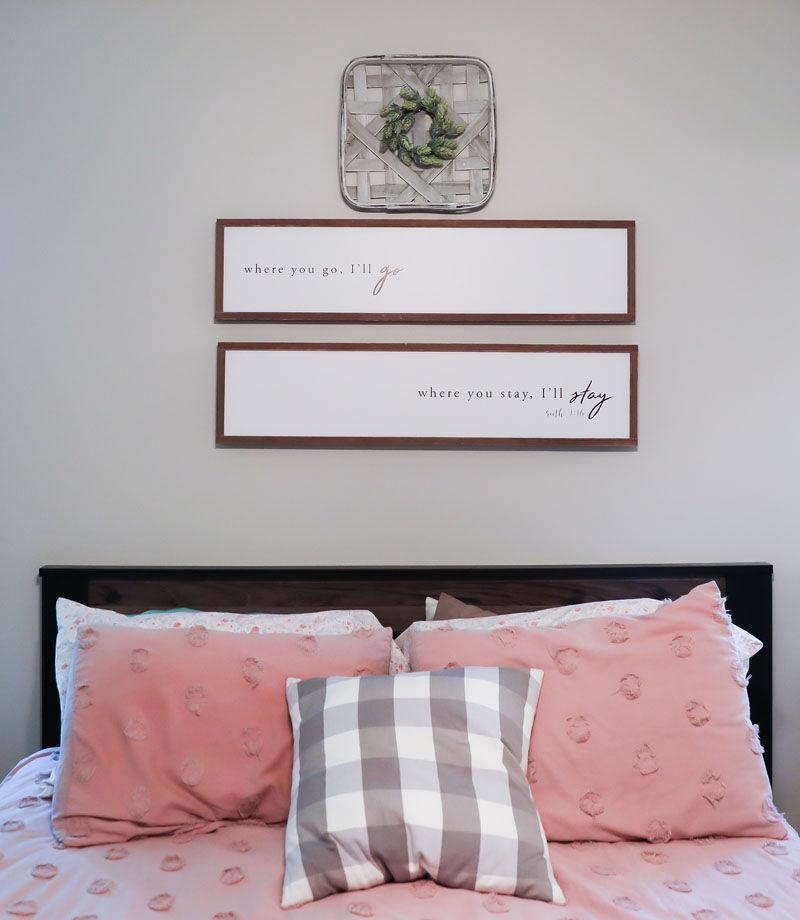 Master Bedroom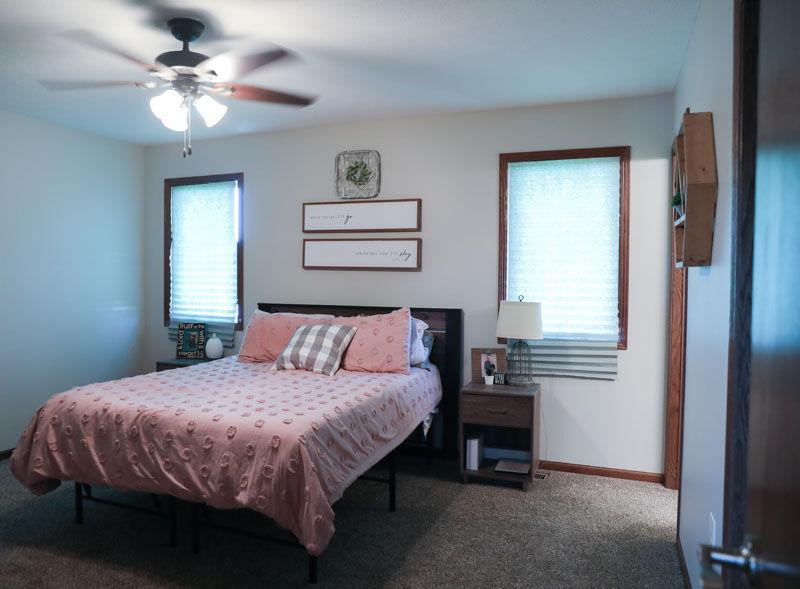 Main Hallway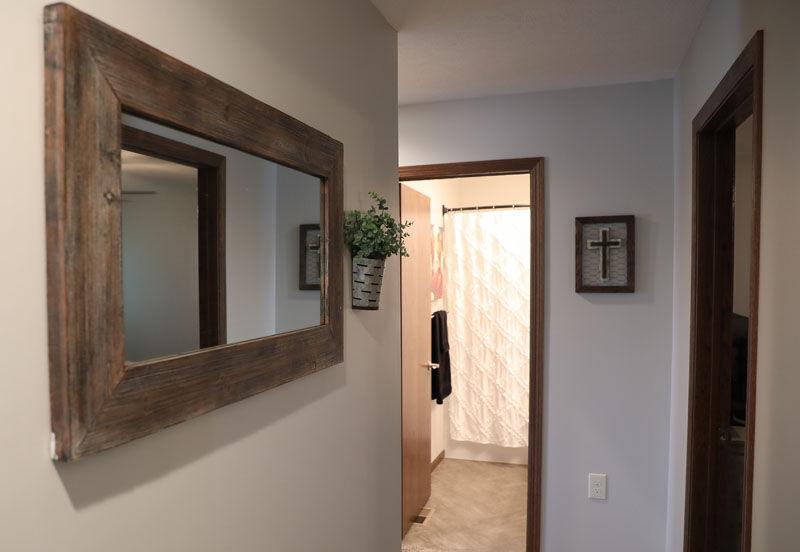 View of Splash Pad
Agricultural Themed Decor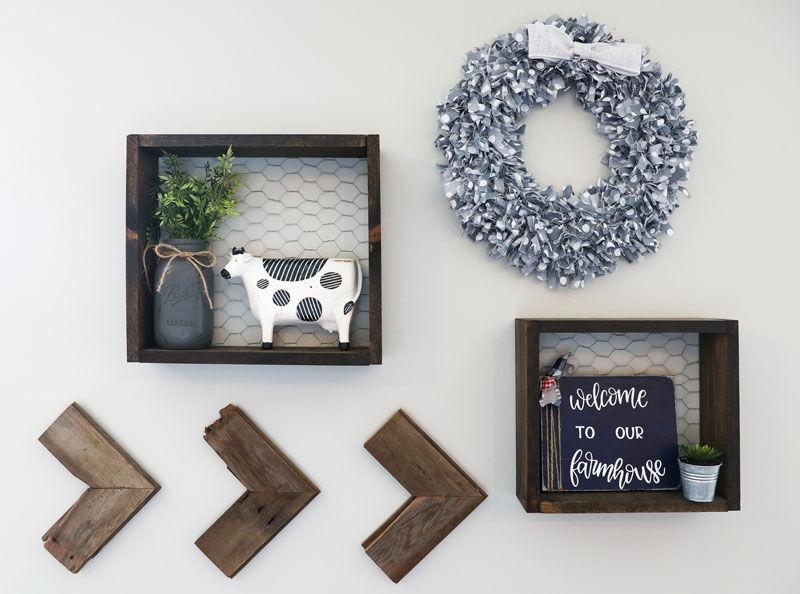 Colorful Cow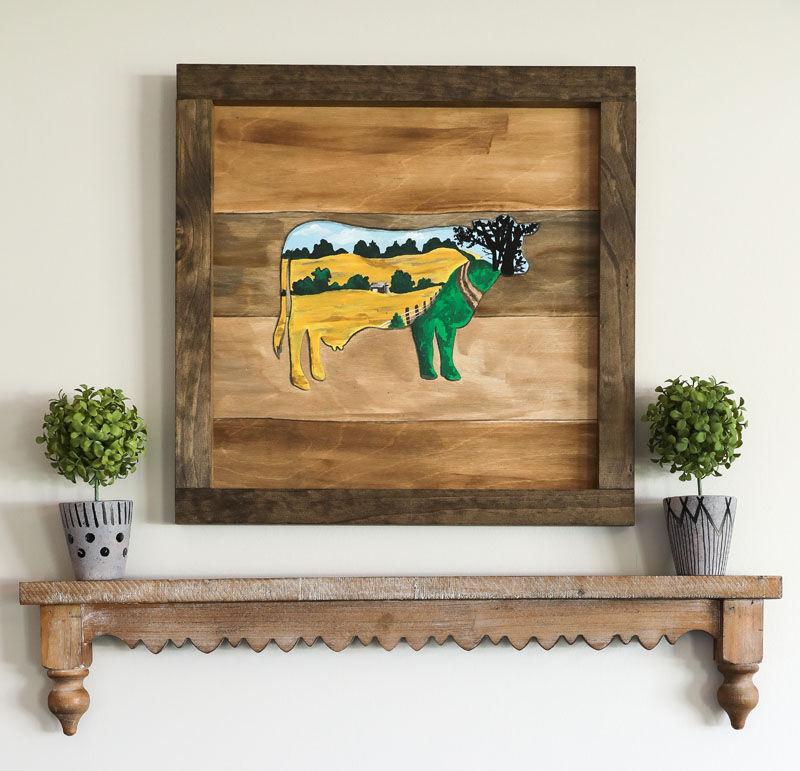 Home Sweet Home