The long winter is over, and the sun is starting to shine more. Flowers are beginning to bloom, and you're feeling more upbeat, except here come those pesky allergies once again to rain on your parade.
Allergic rhinitis, or hay fever, has affected 19.2 million Americans in the past 12 months, which is about 7.7% of the population, so you're definitely not alone.
Thankfully, there are several medicines that will help you combat seasonal allergies and let you go about your day in peace.
Seasonal allergies typically occur between January and May but can also take effect early in the summer. They're usually caused by pollen, grass and other environmental spores.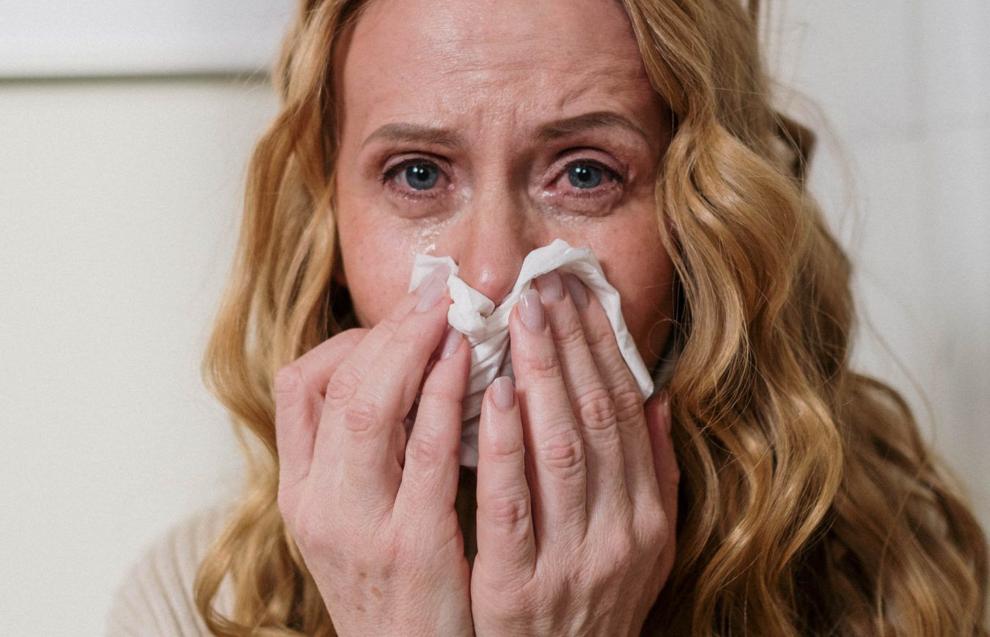 Allergy medication is designed to alleviate specific symptoms. So, if you're feeling itchy with watery eyes, there's an allergy medicine geared toward easing those symptoms. If you have other symptoms, like a stuffy nose, there's an allergy medicine specially made for alleviating that.
Most allergy medicine is available on store shelves or over the counter (OTC) and alleviates symptoms quickly.
The best allergy medications
The allergy medicine aisle at your local supermarket can be a bit overwhelming. There are dozens of allergy medicine brands and even more products aimed at alleviating specific symptoms.
There are four main types of allergy medications: antihistamines, decongestants, nasal sprays and eye drops.
Antihistamines and decongestants are the most common for the usual hay fever symptoms like sneezing, runny nose and watery eyes. Nasal sprays are more powerful and focus on alleviating sinus discomfort, while eye drops are used primarily to treat itchy, burning or irritated eyes.
Here's a look at the best allergy medicines available today:
Eye drops‌
Similasan Allergy Eye Relief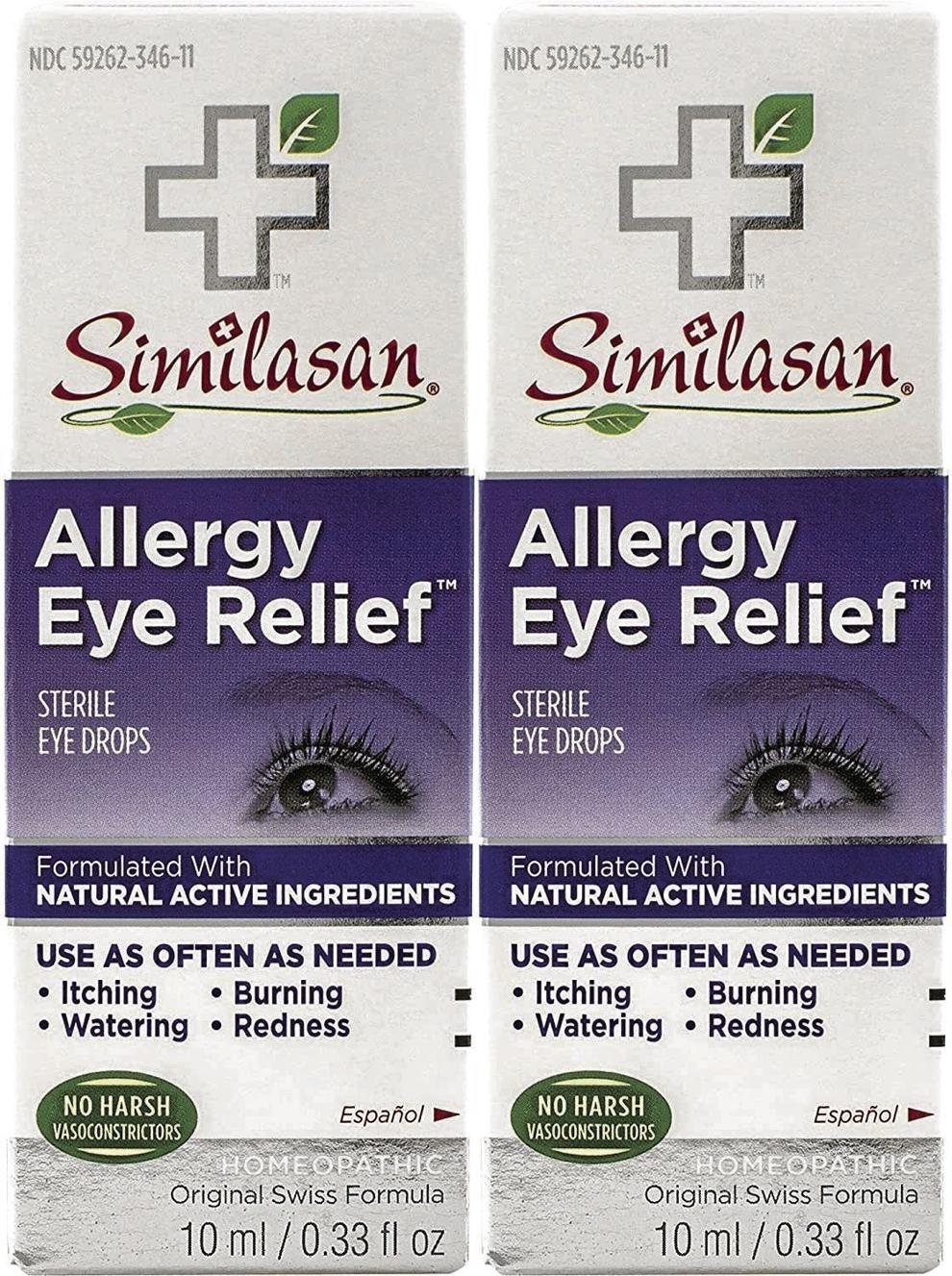 Sometimes those darned allergies choose to focus on your eyes.
Apply Similasan Allergy Eye Relief drops to alleviate common allergy symptoms, such as burning, itching, watery and irritated eyes.
HealthCareAisle Eye Allergy Itch Relief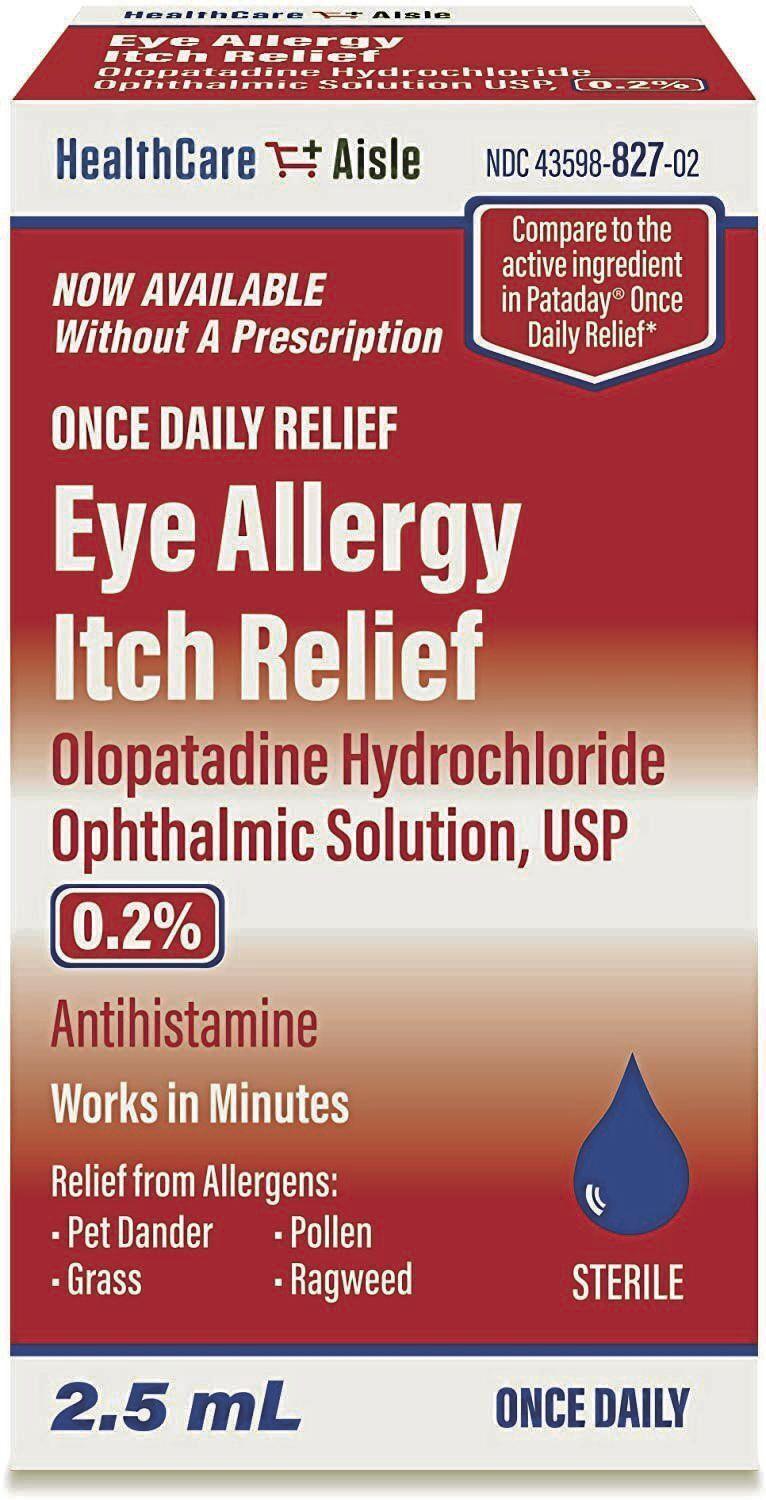 If itchy eyes are your allergy kryptonite, look no further; these eye drops need be applied only once daily for immediate, all-day relief.
They're designed specifically to combat itchy eyes caused by pollen, ragweed, pet dander and grass.
Bausch & Lomb Allergy Eye Drops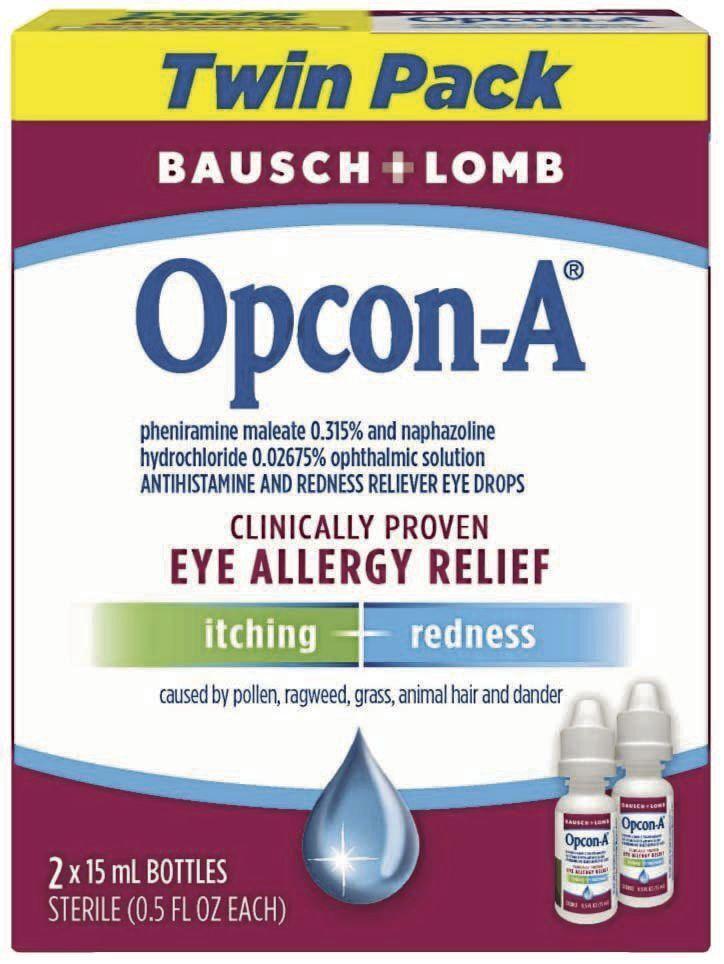 Are you working with a budget? You get two 0.51 fluid ounce eye drop bottles for a low price.
These eye drops are lubricating and preservative-free and are highly effective with just one drop.
Antihistamines‌
Claritin 24 Hour Allergy Medicine, Non-Drowsy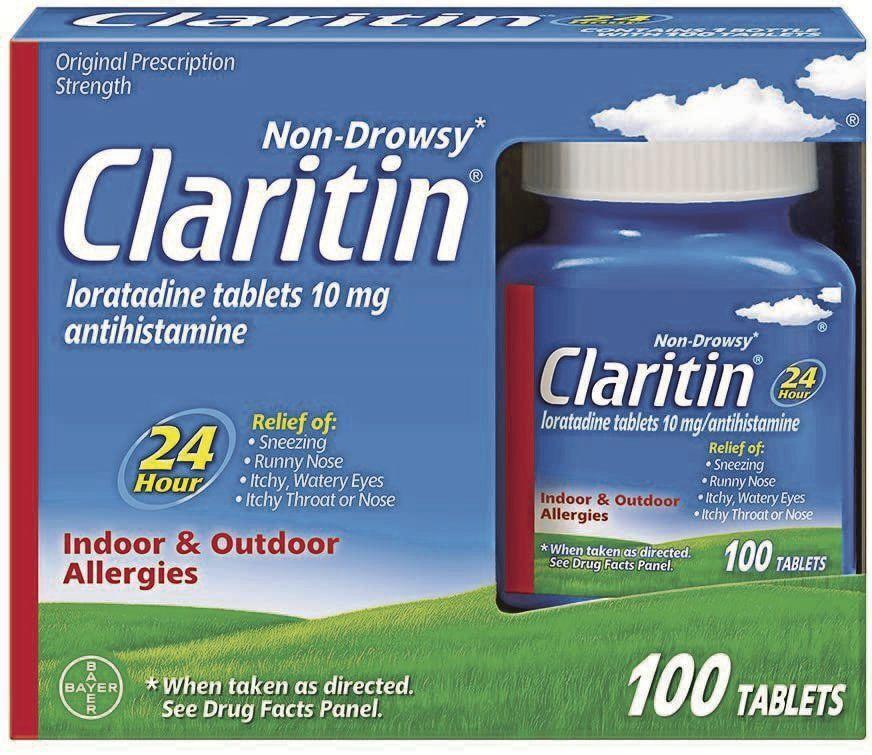 A heavy-hitter in the allergy medicine game, Claritin offers a 24-hour non-drowsy antihistamine that helps alleviate the most common allergy symptoms, such as runny nose, itchy eyes and sneezing.
GoodSense All Day Allergy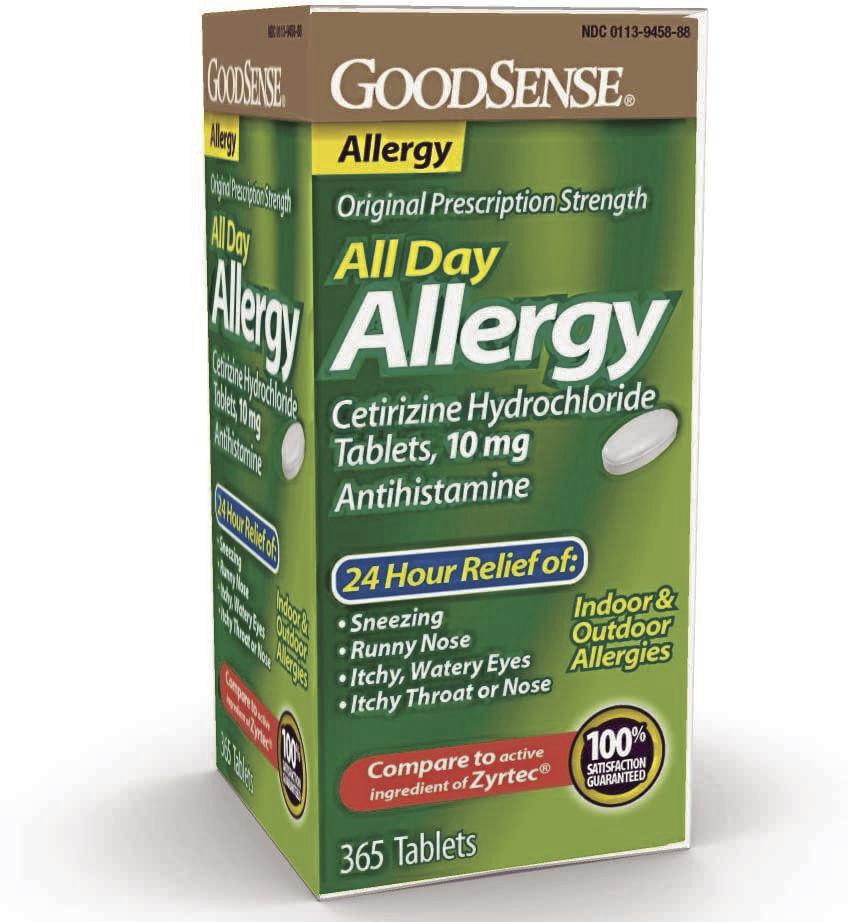 GoodSense offers an antihistamine allergy medicine with 10mg of cetirizine hydrochloride to provide up to 24 hours of indoor and outdoor relief.
This pack includes 365 tablets – enough for one a day for a whole year – but let's hope you don't need that.
Allegra Adult Non-Drowsy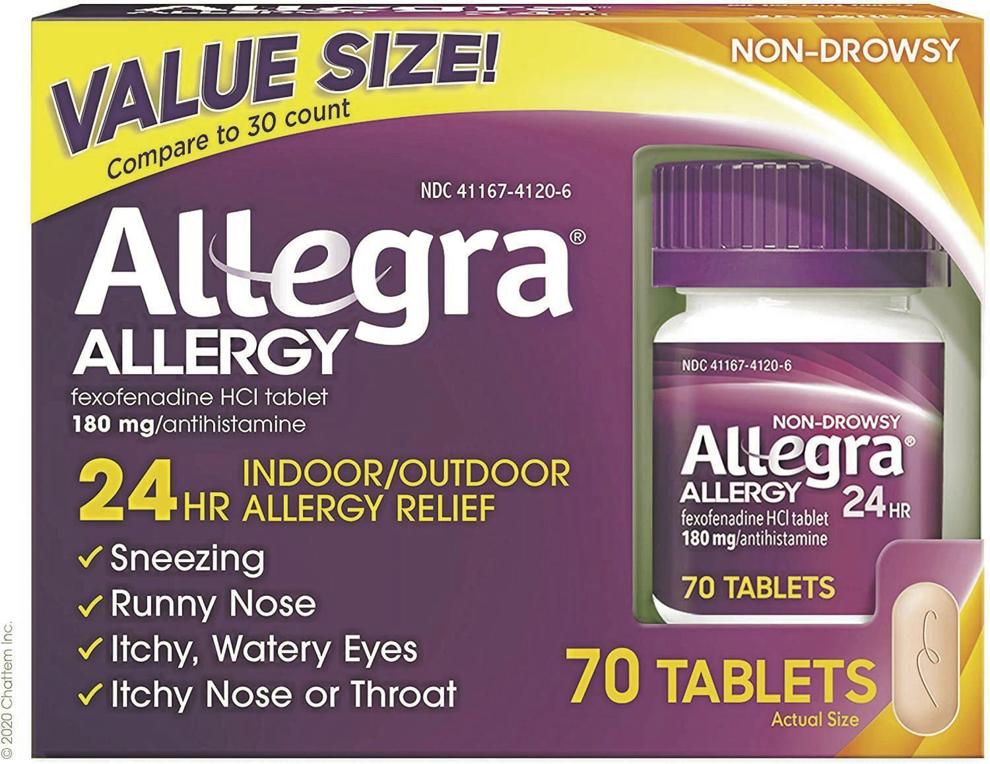 Allergies are annoying, so you want relief, and you want it fast. The Allegra Adult Non-Drowsy Antihistamine tablets begin working within an hour using the non-drowsy active ingredient fexofenadine.
Amazon Basic Care All Day Allergy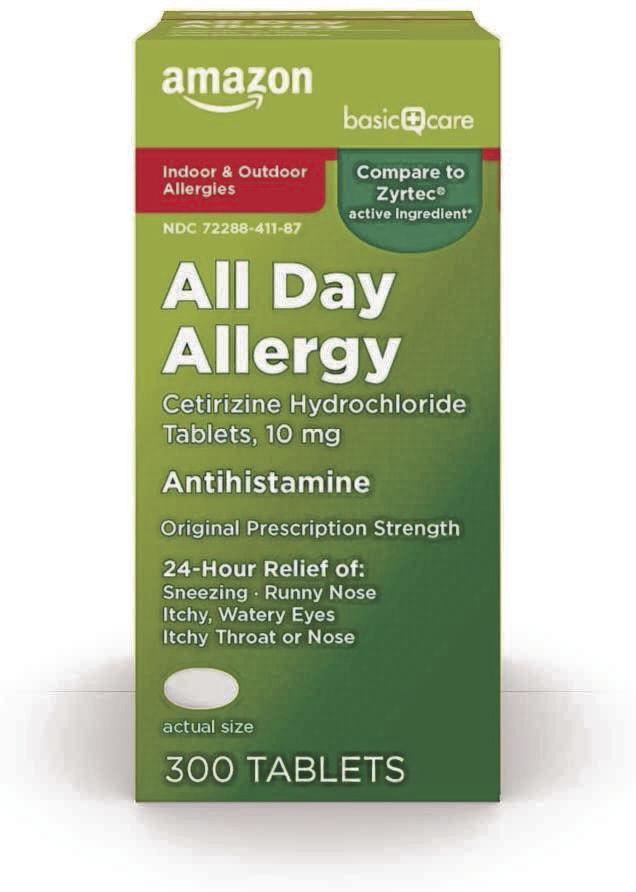 Knock hay fever right out of the park with this offering from Amazon, featuring 300 10mg cetirizine hydrochloride tablets.
It's relatively cheap and works wonders for 24 hours.
Decongestants
ValuMeds Nasal Decongestant PE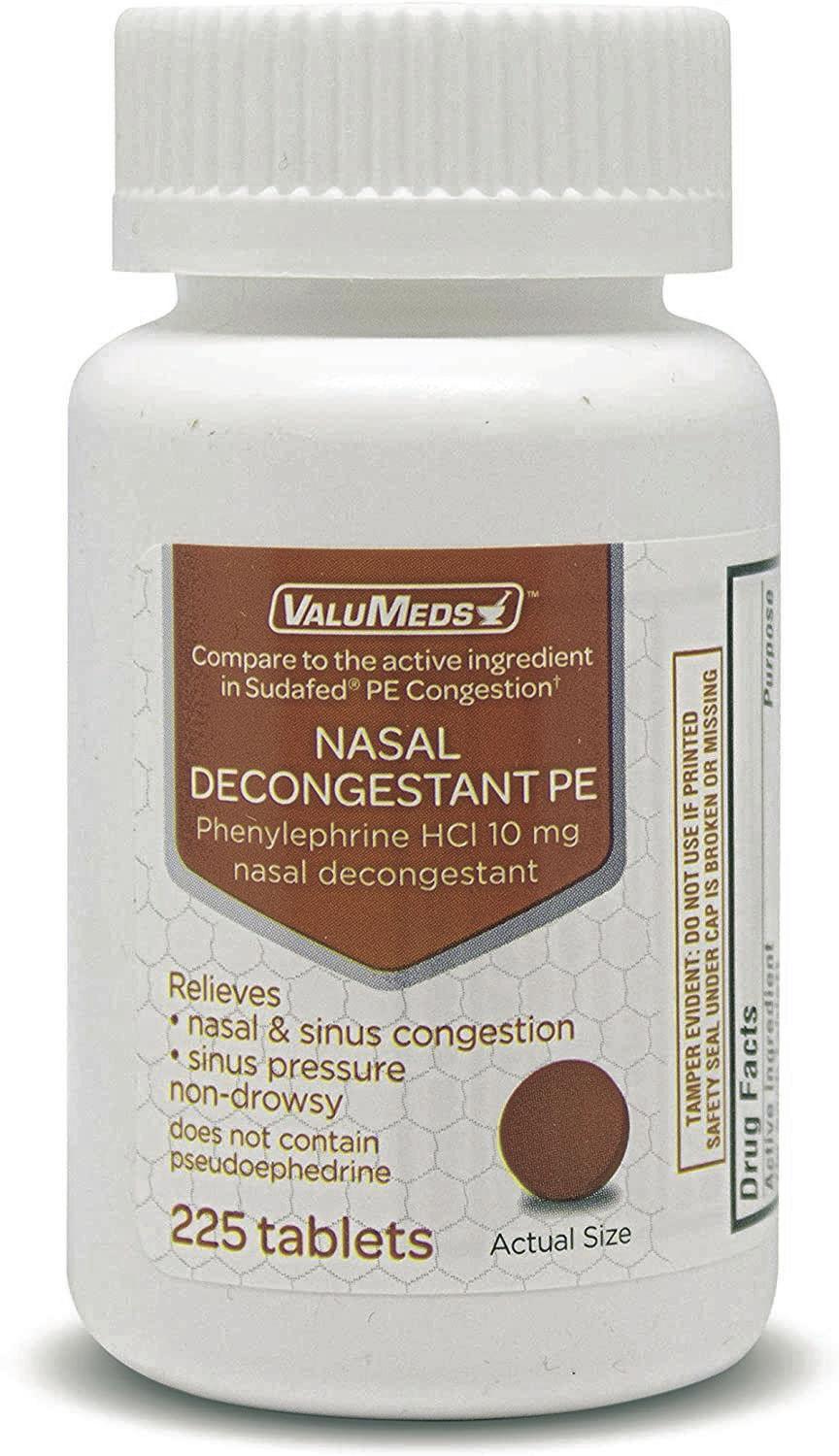 For a congested nasal passage, you're going to need something packing a powerful sinus relief ingredient, which this product from ValuMeds has: 10mg phenylephrine HCl. This medicine also works great for congestion caused by colds.
GoodSense Nasal Decongestant PE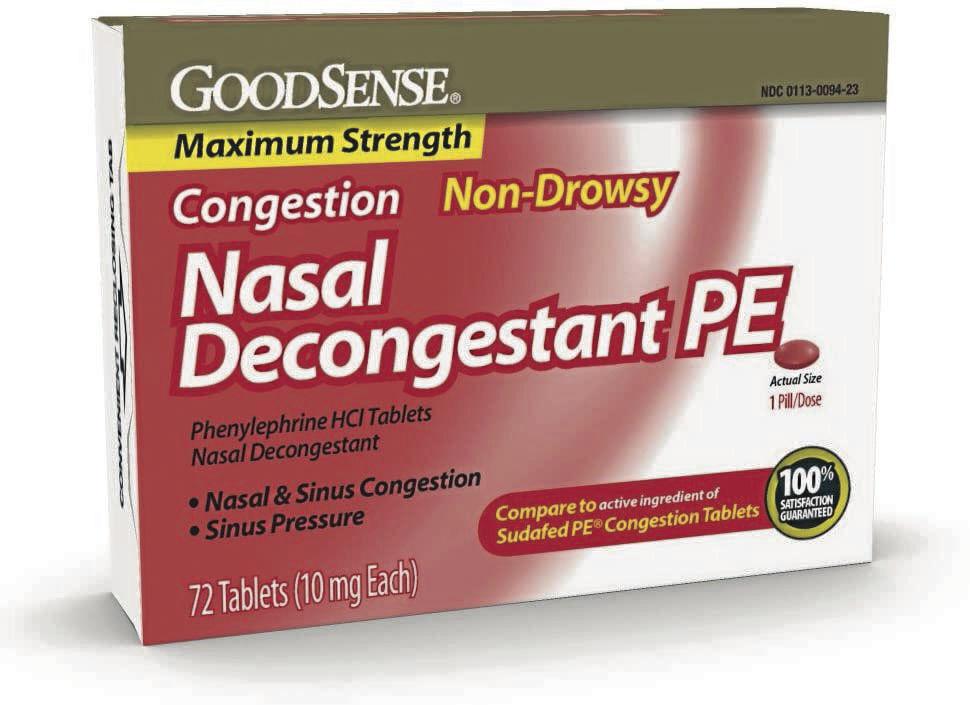 Sinus pain and nasal congestion caused by hay fever can be alleviated with these tablets. They're especially effective for relieving sinus pain above the eyes.
Advil Allergy & Congestion Relief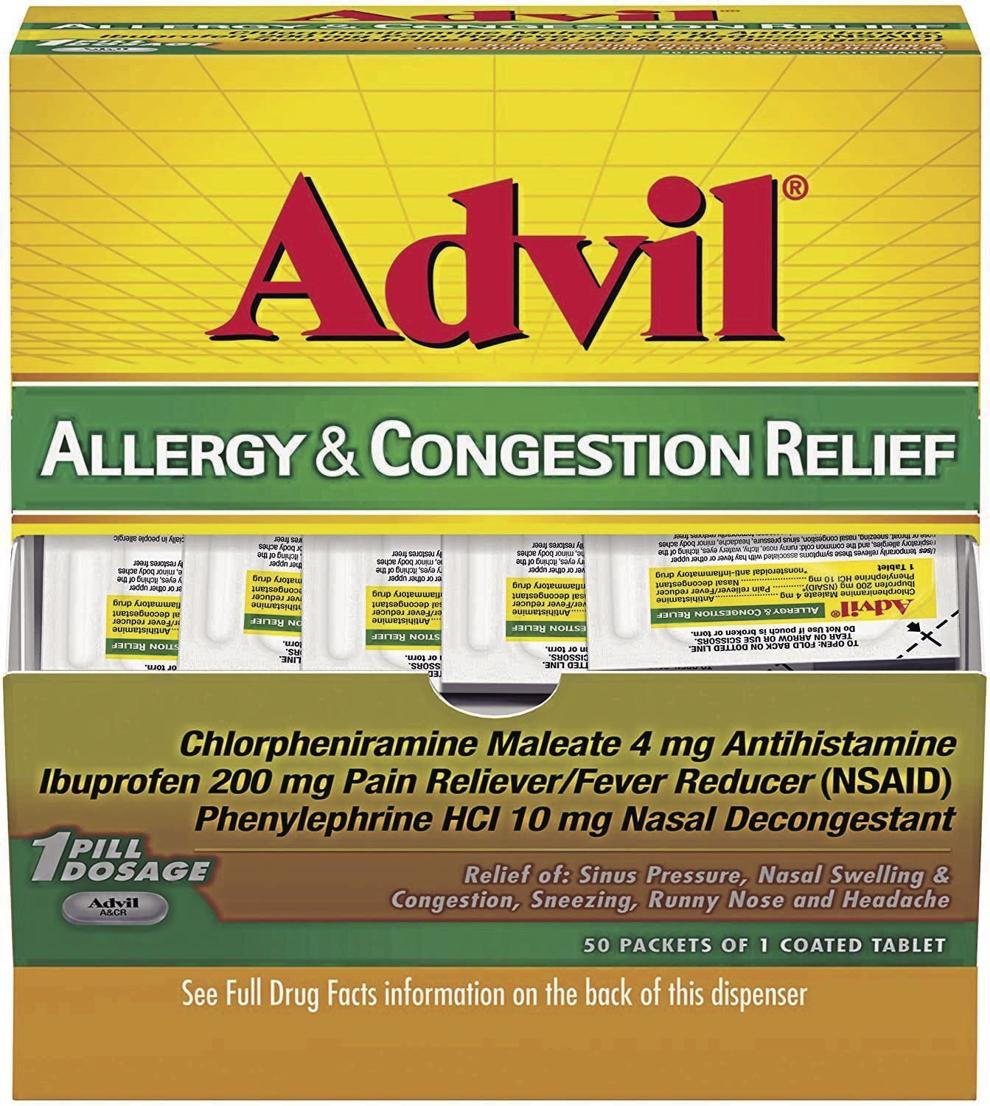 Everyone knows Advil as a reliable medicine brand, and they once again deliver with a powerful tablet for combating the most brutal allergy symptoms. The tablet packs 10mg phenylephrine HCI for nasal decongestion and 200mg ibuprofen for pain relief. It's one of the best medications available for tackling multiple allergy and cold symptoms.
InstaClear Extra Strength Nasal Strips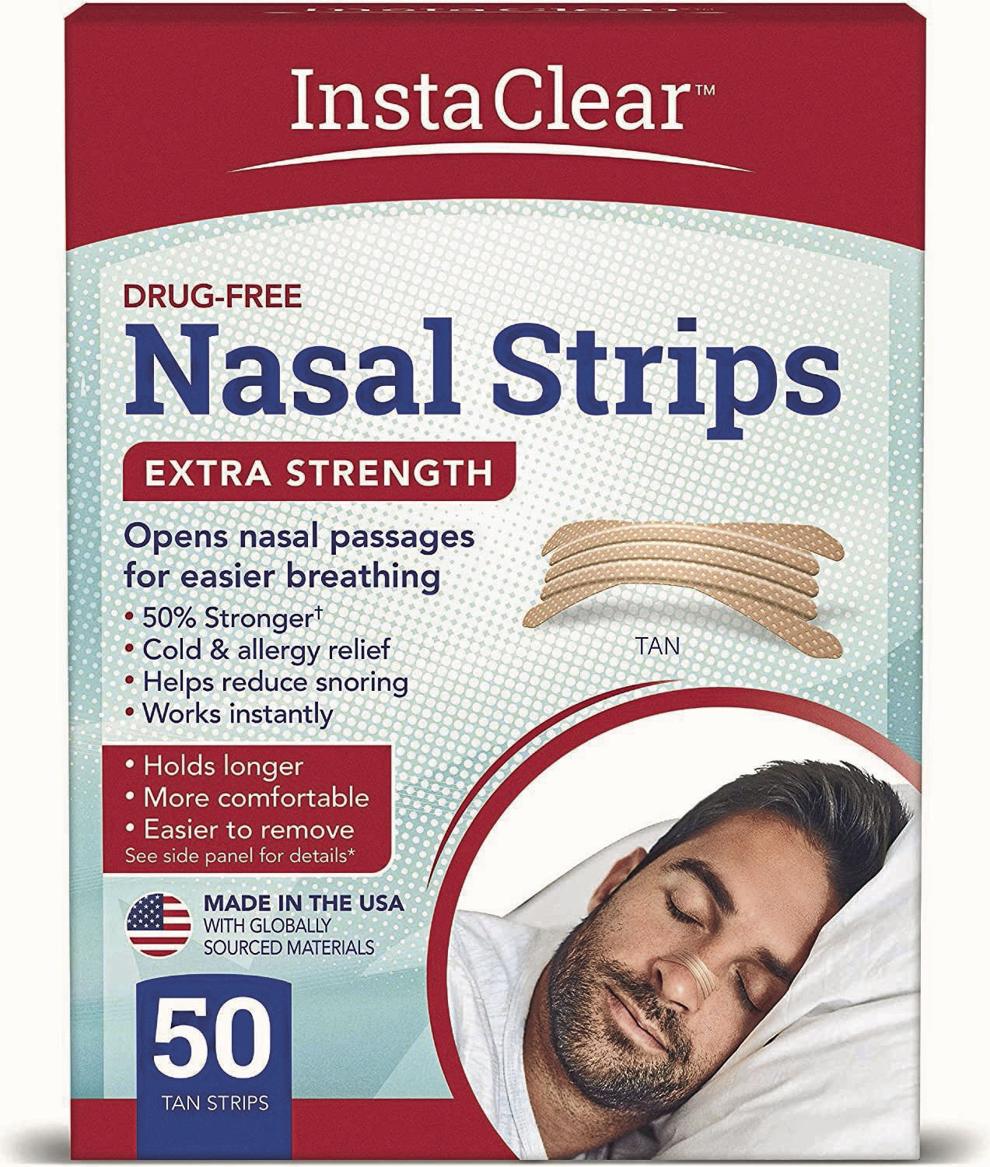 If those allergies are making your sleep quality miserable, extra-strength nasal strips can help tremendously by opening the nasal passage to allow air to flow freely while you sleep.
They feature a strong adhesive that makes them stick for a long time.
Nasal sprays‌
Vicks Sinex Severe Original Ultra Fine Mist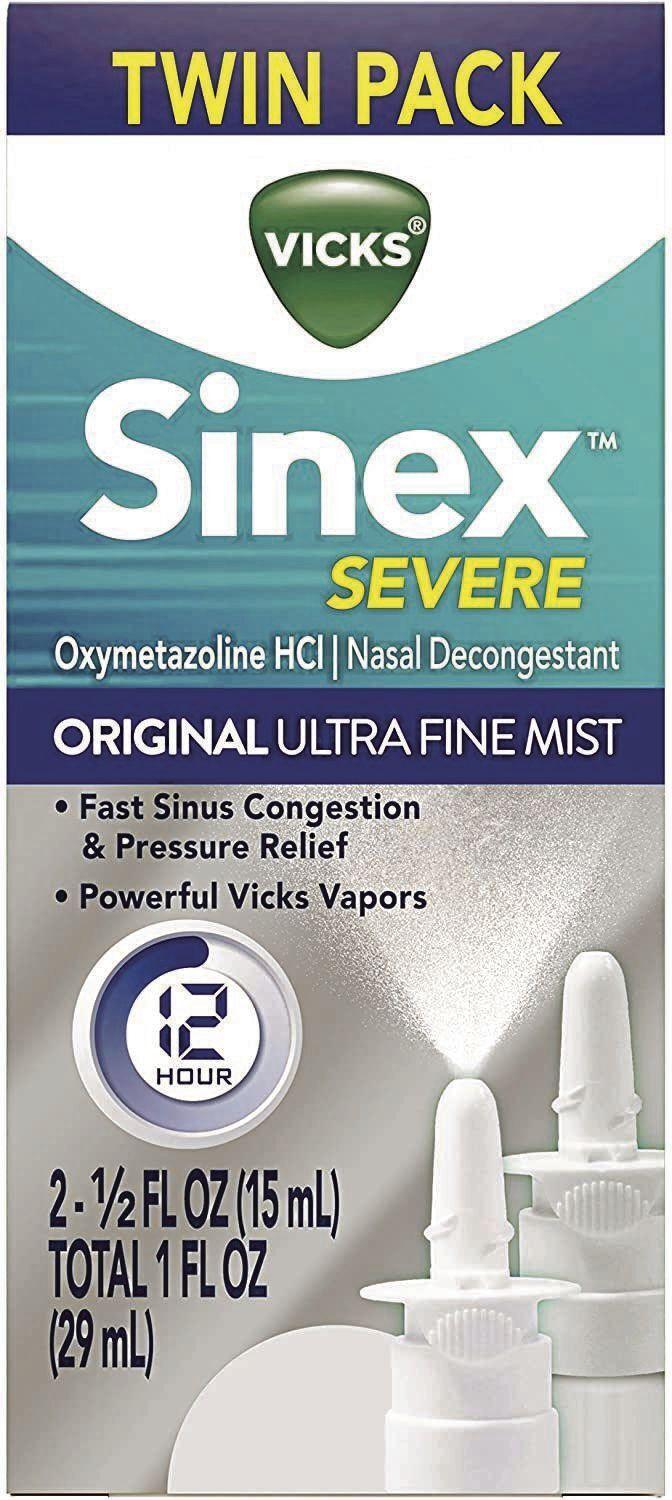 If decongestant tablets aren't doing it for you, give the Vicks Sinex nasal spray a try. It's available over the counter and acts super fast, bringing you relief within seconds that lasts for up to 12 hours.
Nasacort Allergy Non-Drip Nasal Spray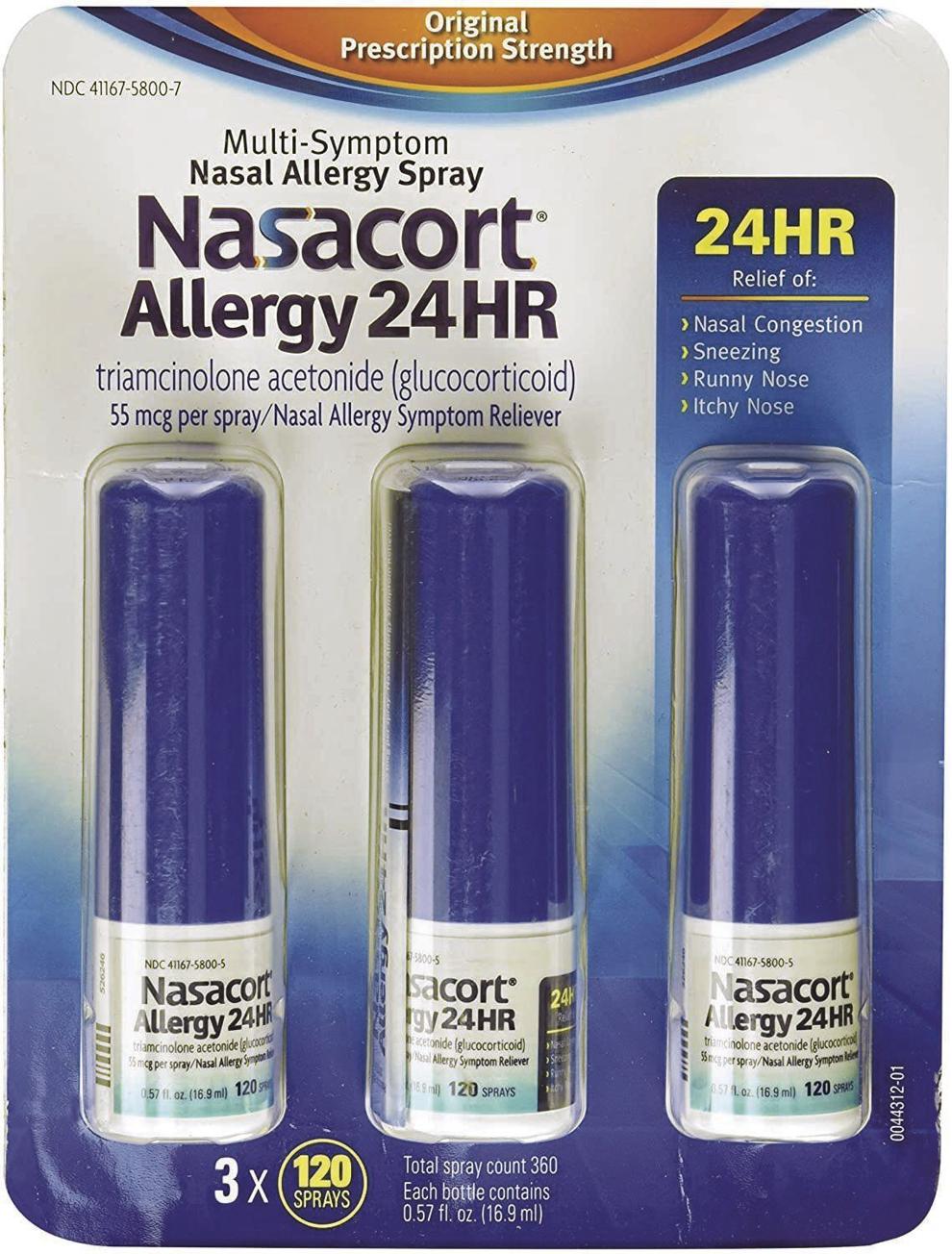 Nasal sprays can be effective for chronic sinus conditions caused by allergies.
If you find that your decongestion lasts longer than usual, two daily sprays of the Nasacort Nasal Spray will work wonders for you.
Kirkland Signature Aller-Flo Nasal Spray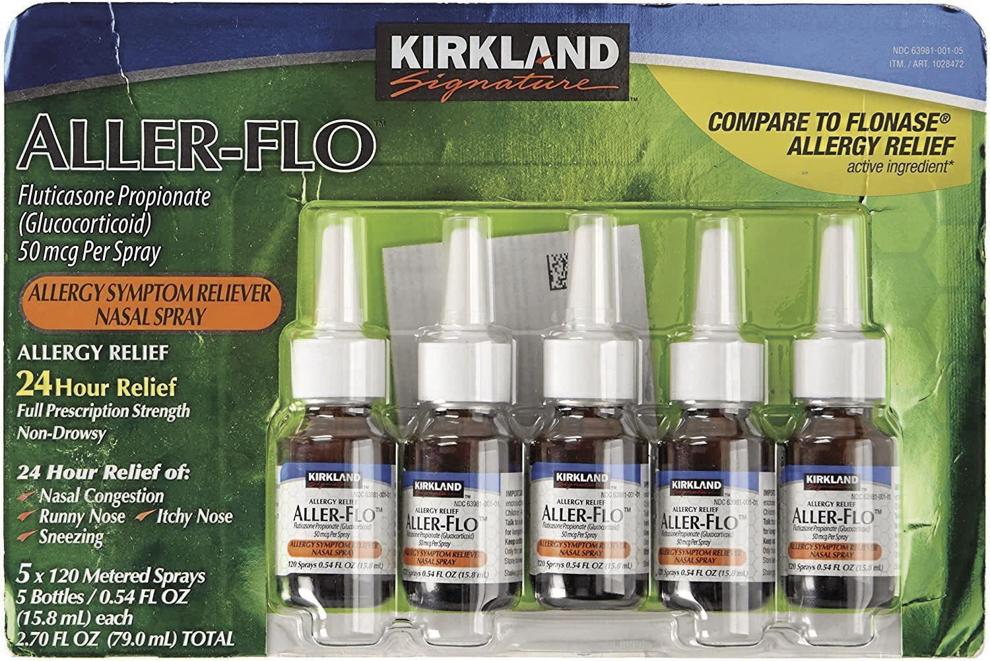 This non-drowsy nasal spray contains 50mcg glucocorticoid, and is highly effective at tackling indoor and outdoor allergy symptoms, including sneezing, runny nose, itchy nose and nasal congestion.
FlutiCare Nasal Spray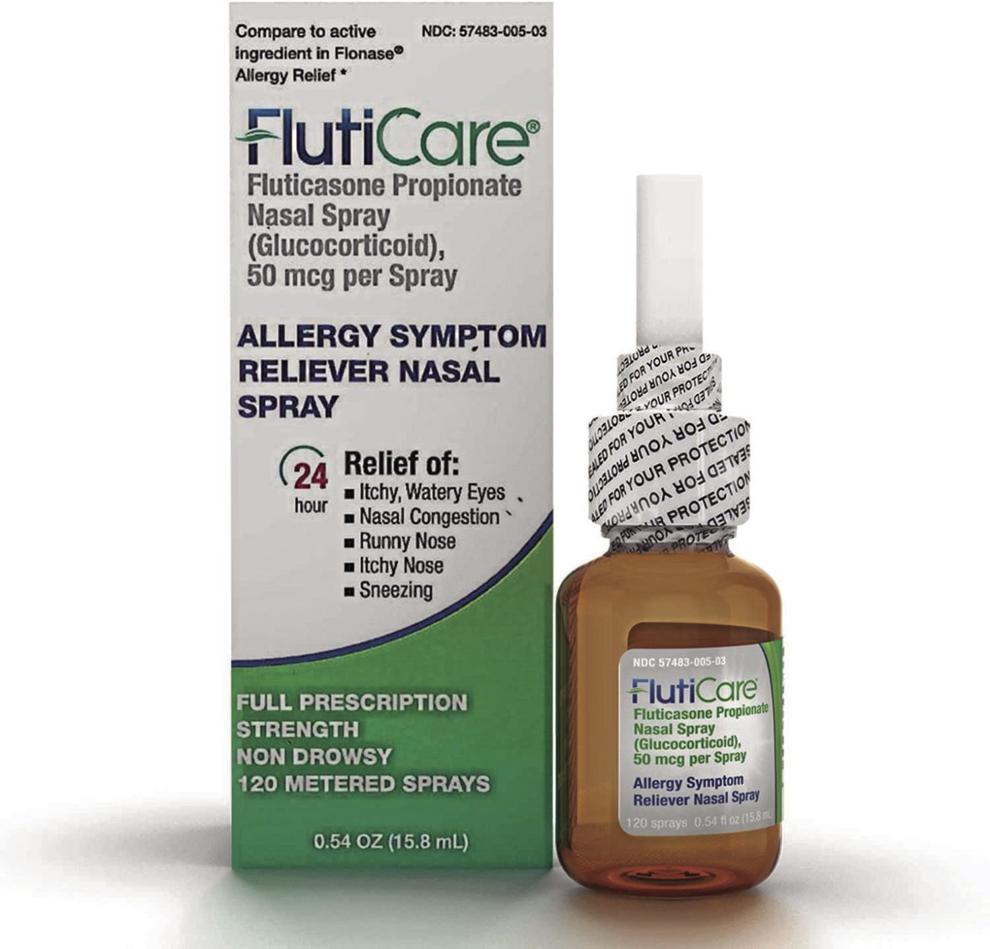 The active ingredient here is fluticasone propionate in a non-drowsy formula that's safe for everyday use.
It's an excellent value for the price, and contains enough for 120 sprays.
Kevin Luna is a writer for BestReviews, a product-review company with a singular mission: to help simplify your purchasing decisions and save you time and money.