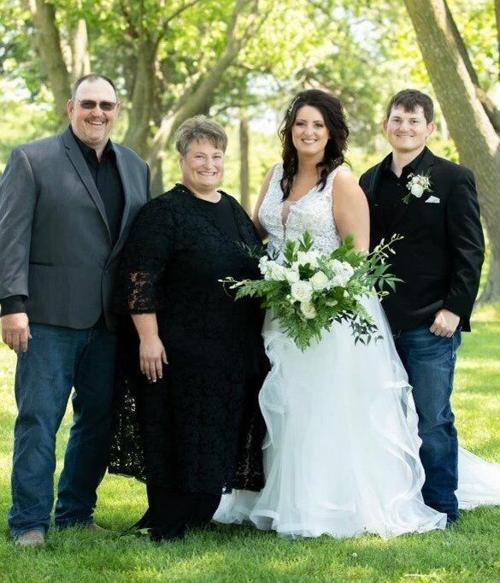 It was clear soon after Mark McConnaughey arrived at the Nemaha County Hospital, seriously ill from a suspected COVID-19 infection, that he needed to be transferred to a bigger hospital, one with ventilators, a trauma team and an intensive care unit.
But what happened next had never happened in the 25-year career of Dr. Michael Zaruba, who was staffing the emergency room that night.
Call after call, to hospitals from Lincoln to North Platte, from Omaha to Topeka, ended with the same response: we don't have a bed in our ICU. As the doctor and an assistant worked to stabilize McConnaughey, they kept calling. Same response.
Zaruba said that, in all, 23 hospitals were called. All full.
Finally, at about 3 a.m. on Aug. 18 — about five hours after the 57-year-old farmer and metal worker had arrived at the Auburn hospital — he was life-flighted to Des Moines, where Mercy One Medical Center had agreed to admit him. He died there.
Zaruba said Thursday that he still struggles to talk about what happened.
"I've practiced medicine for 25 years. I never dreamed I'd be in a situation where I couldn't transfer a patient to a hospital that was close," he said. "Worse, Mark was one of my very best friends."
Zaruba said he couldn't say if his friend — part of his pandemic "pod" in Auburn — would have survived if a transfer could have been arranged earlier. But the delay definitely didn't help, he said.
"In this day and age, we shouldn't have to send patients to other states, we shouldn't have to work this hard to find a place to put a patient," the physician said.
Zaruba spoke about the case with the permission of McConnaughey's wife, Jodie, and son, Joel. He was more than a doctor to the family as part of a group of friends who would gather, socially distanced, on driveways to grill out and share an adult beverage during the pandemic.
Telling McConnaughey's story, the doctor said, could help other people understand how strained medical resources are now with the surge in new coronavirus cases caused by the more contagious delta variant. It might also, Zaruba said, convince some people to take common-sense precautions against becoming infected, such as getting a vaccine and wearing protective masks where appropriate.
Mark McConnaughey, the doctor said, was the kind of guy who would drop everything to help someone, even if it meant interrupting a job he had to finish. So by sharing his story, he could help someone again.
"This could happen to your loved one," Zaruba said. "We need to do everything we can as members of society to help this to not happen ever again."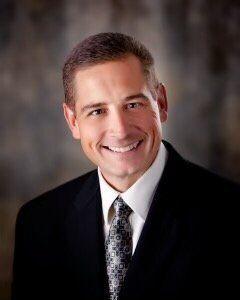 For all the talk of hospital beds being available, the reality is it's hard to get patients admitted to larger, better equipped hospitals right now, he said. Such transfers are vital for seriously ill patients, because small, rural critical access hospitals like the one in Auburn don't have ventilators or a full range of respiratory services needed for those infected with coronavirus.
Earlier this week, Angie Ling, a COVID-19 incident commander with the Nebraska Department of Health and Human Services, said that larger hospitals in the state are running 85% to 100% full. While hospitals might have available beds in the morning, by the evening they're full, Ling said, due to the increase in COVID patients, as well as a 40% rise in non-coronavirus patients compared to the last surge in infections in November.
Brad Colee, a spokesman for Bryan Health, which has two hospitals in Lincoln, said that during the latest surge, there have been times when emergency room beds have been filled with admitted patients for prolonged periods of time. Those patients are waiting for a bed to become available elsewhere in the hospital, such as in intensive care, progressive care or in general care. 
When the emergency room is full, "diverting" a patient to another facility is necessary, he said, emphasizing that such diversions are extremely rare. Colee said that Bryan's two emergency rooms in Lincoln — which were among the first Zaruba called — have had to divert patients for just over 10 hours in total, since the pandemic began.
McConnaughey had been vaccinated, but after suffering a shoulder injury, the doctor said that a likely COVID-19 infection set off an inflammatory response that caused his organs to start shutting down. He had tested negative for an infection, but Zaruba said it was likely a false negative result because his symptoms were consistent with coronavirus.
So his likely infection was a so-called "breakthrough" case. "There's no vaccine that's ever been developed that's perfect," he said. "But you have to look at the entire picture … 85% to 90% of the people who got vaccinated aren't getting sick."
The coronavirus has been surging in Auburn, a farm town about 70 miles southeast of Lincoln, shutting down some classrooms for a time. The rate of positive COVID-19 tests has risen to between 15% and 20%, Zaruba said, which is higher than last fall, and is expected to go higher. Most of the cases, he said, are coming from school-age children. 
It's been very difficult for doctors and nurses, Zaruba said, not only because of a shortage of nurses but also because "this virus doesn't follow any rules." Harsh comments also are sometimes directed at medical professionals.
"I've had people tell me, 'Your test is wrong, this is all a hoax, this doesn't exist,' and yell at me," Zaruba said. "Part of me wonders, then why did you come in to be tested?"
The doctor said he was glad that Gov. Pete Ricketts on Wednesday announced that he was reinstating a statewide "transfer center" to help find available beds for sick patients who need specialized trauma care in larger hospitals. That will relieve some of the burden on staff at small, rural hospitals.
He said the state might also consider transferring stabilized patients to rural hospitals, thus freeing up specialized beds in the larger cities — something that Ling said the state has discussed.
Earlier this week, one of his partners needed to transfer a sick child, but fortunately, there was a bed available at Children's Hospital in Omaha, Zaruba said.
Overall, he said that people just need to be more understanding, and kinder, to doctors and nurses, and to each other. Take the politics out of it, Zaruba said, and think about protecting your neighbors and community.
"I'm not a big mandate guy. I just want people to do the right thing," he said. "The only way we're going to beat this is if people get vaccinated. Not only vaccinated, but wearing a mask."
The Greek alphabet of COVID-19 virus mutations
Alpha
First identified in the United Kingdom, and later found in the U.S. in December 2020, alpha is considered a variant of concern by the CDC, which noted it might have increased severity based on hospitalization and fatality rates.
Beta
First identified in South Africa, this was detected in the U.S. at the end of January 2021. This is also considered a variant of concern by the CDC.
Delta
First noted in India before being detected in the U.S. in March 2021, the CDC notes this variant of concern's increased transmissibility. Researchers are watching the delta variant carefully as it continues to spread.
Dr. Emily Landon, chief health care epidemiologist at the University of Chicago, said recently that the delta variant is "even more contagious than the alpha variant."
Delta plus
What's been referred to as "delta plus" is getting buzz. This has been reportedly detected in South Korea, India and the United States, and some believe it may be more transmissible than the original delta variant. Experts are watching and waiting, but some note it hasn't yet gained momentum here. Also known as AY.1, it is included under the World Health Organization's list of variants of concern.
Gamma
Brazil was the first place this was detected, and it's also been recorded in Japan. The CDC considers gamma a variant of concern; it was first detected in the U.S. in January 2021.
Epsilon
Although the Epsilon variant is included on the Illinois health department's website, a spokeswoman said it would be soon taken off the "variants of concern" list as it is not considered one by the CDC. The CDC lists the Epsilon variant, which includes multiple mutations, as a variant of interest.
Eta
The World Health Organization and CDC defines this as a variant of interest and noted it has been documented in multiple countries.
Iota
The WHO and CDC consider this a variant of interest. It was documented earliest in the U.S.; according to the CDC, the first detection was in New York.
Kappa
This is also a variant of interest according to the WHO and CDC, with its earliest documentation in India in October 2020.
Lambda
Initially spreading in Peru in December 2020, the lambda variant has so far been found in states including Texas and South Carolina. It is considered a variant of interest by the World Health Organization.