Nothing's as comforting as a steaming bowl of homemade chicken soup, and this recipe for savory broth from White Oak Pastures is versatile enough to be used in all sorts of recipes. Bonus — it's here just in time for holiday feasts with all the fixings, and perfect for gravy.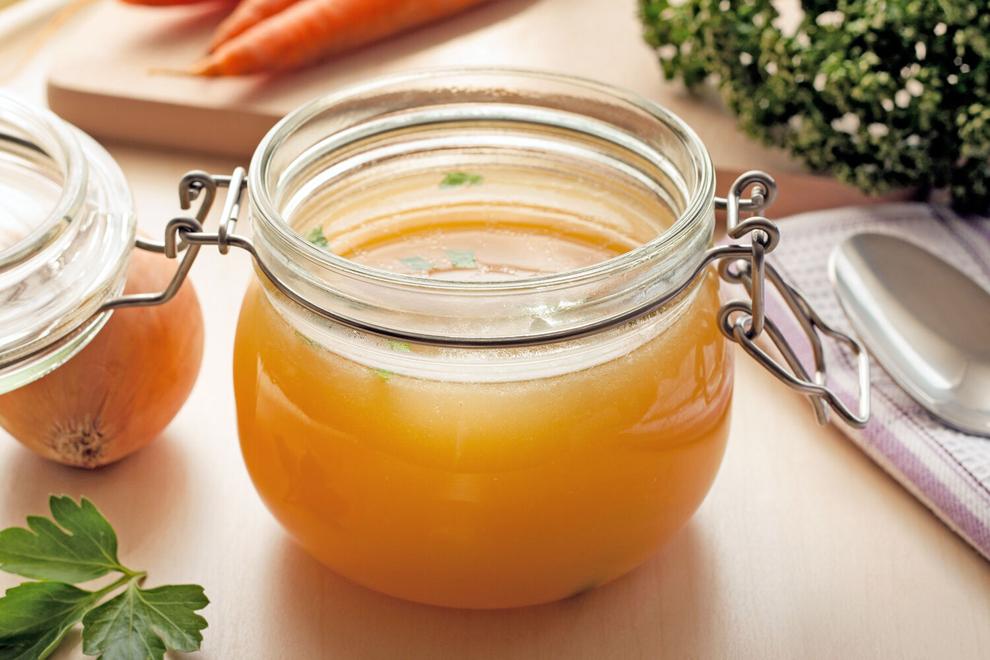 ---
Poultry Bone Broth 
10 poultry necks, rib cages, wings, feet
2 large onions
2 large carrots
6 celery stalks
1/2 cup cider vinegar
4 bay leaves
Water to cover
Add all of the ingredients to an appropriately sized pot and simmer on low heat for 24 to 48 hours.
Cool the broth, strain through a fine mesh sieve and place in a container to refrigerate overnight. The next day, you should see that a layer of fat has risen to the top of your stock. Leaving it in or skimming it off is a matter of personal preference, but know that the fat does offer some nutritional value and can be used to add flavor to dishes like soup or sautéed veggies.